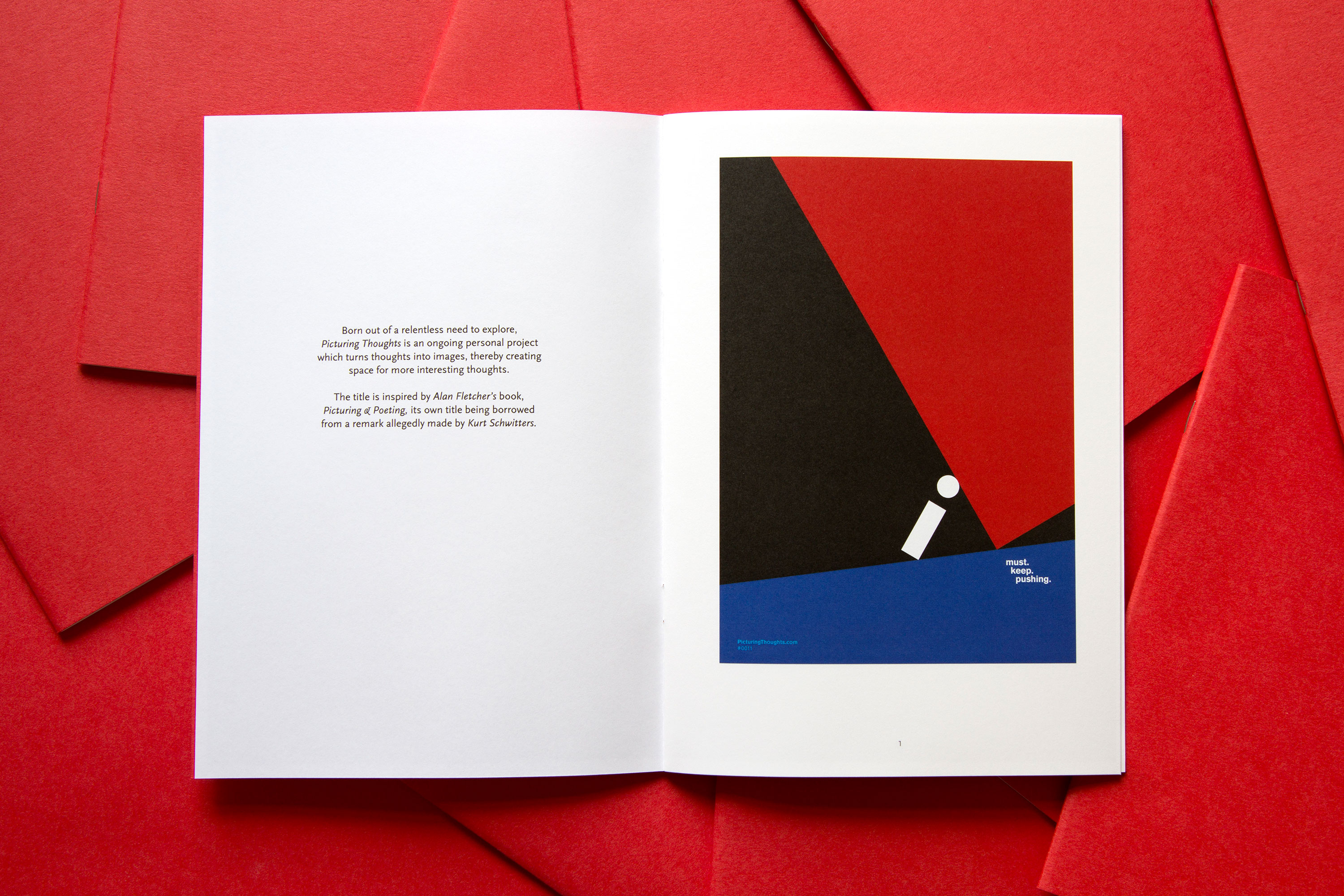 I was recently approached to answer six quick questions for a student's project on self-promotion and working in the industry. It's always great to share what I've learned, knowing that I would have never gotten this far without the help of some very kind people. Here they are:
1 – How many projects do you work on in a week?
I usually work on two or three projects in a week, sometimes less or more, depending on the workload and clients' feedback speed. Aside from these, I also work on one or two personal projects. Picturing Thoughts is one of them.
2 – Is there anything you know now that you wish you knew earlier?
I wish I had better teachers, but maybe it's better that I've learned most on my own and by 'stealing' from the great people that I was lucky to work with. The best piece of advice I ever got is this: "decide if you want to be one of those looking at others' work, or one of those doing their own work". No amount of looking or teaching beats doing a lot of work yourself, paid or not.
3 – Other than design what other things would I expect to work on as a designer?
It's really worth keeping an eye on a few other subjects, not just design. Reading a lot will get you far, and an interest in photography helps as well. In the beginning I also worked in advertising, so a bit of knowledge about that is very useful. Not long ago I've put together a list with ten great books to read for a young creative, each with a few details. Aside from those, there's also a very good book on copywriting, by Roger Horberry. Rory Sutherland's (from Ogilvy) book is a lot of fun (really) and full of insights on how people buy things (behavioural economics, it sounds fancy but the book is not). All this reading will not only teach you a lot of useful things, but it will also make you more articulate, very useful especially when dealing directly with clients. A good designer is an educated one, with many interests outside 'design'.
4 – How did you get your first design job?
My first job came through a recommendation from one of my teachers, but at the time I was still a student so it was a part-time. I got my first 'real' job, after finishing school, by emailing all the top agencies in town. A couple of them called me for interviews and decided to hire me, I picked the first one. Since then, I've often used this approach (writing to the people I thought I'd enjoy working with and learning from) with quite good results, even if it meant just meeting them at first — projects usually came a bit later on. I've recently written a blog post for David Airey, you might find it interesting as well: On finding design work in a new country.
5 – Do you feel it is better to be an all rounder or work in a specific field?
I've always been interested in working on a large variety of projects, maybe because I've studied both graphic and industrial design. The most interesting ideas and solutions appear from apparently unrelated subjects, and you can't come up with them if you tend to do the same things. Not to mention how boring it gets, working on just packaging, just editorial or just identity design.
6 – What is your favourite piece of design work and why?
This one's very difficult, I don't have just one favourite. I have a few favourite companies that I follow and try to learn from. Here are some great projects from a few of them, in no particular order: Pentagram, Wolff Olins, Lava, Studio Dumbar, EdenSpiekermann, johnson banks. Out of my own projects, it's a bit tough picking one, as I always feel things can be improved, but let's say I'd go with Baudeman, as it relies on a simple idea and is very striking visually.
The questions were sent by Laura-Marie Saul — thank you. You might also find Peter McCabe's answers interesting.