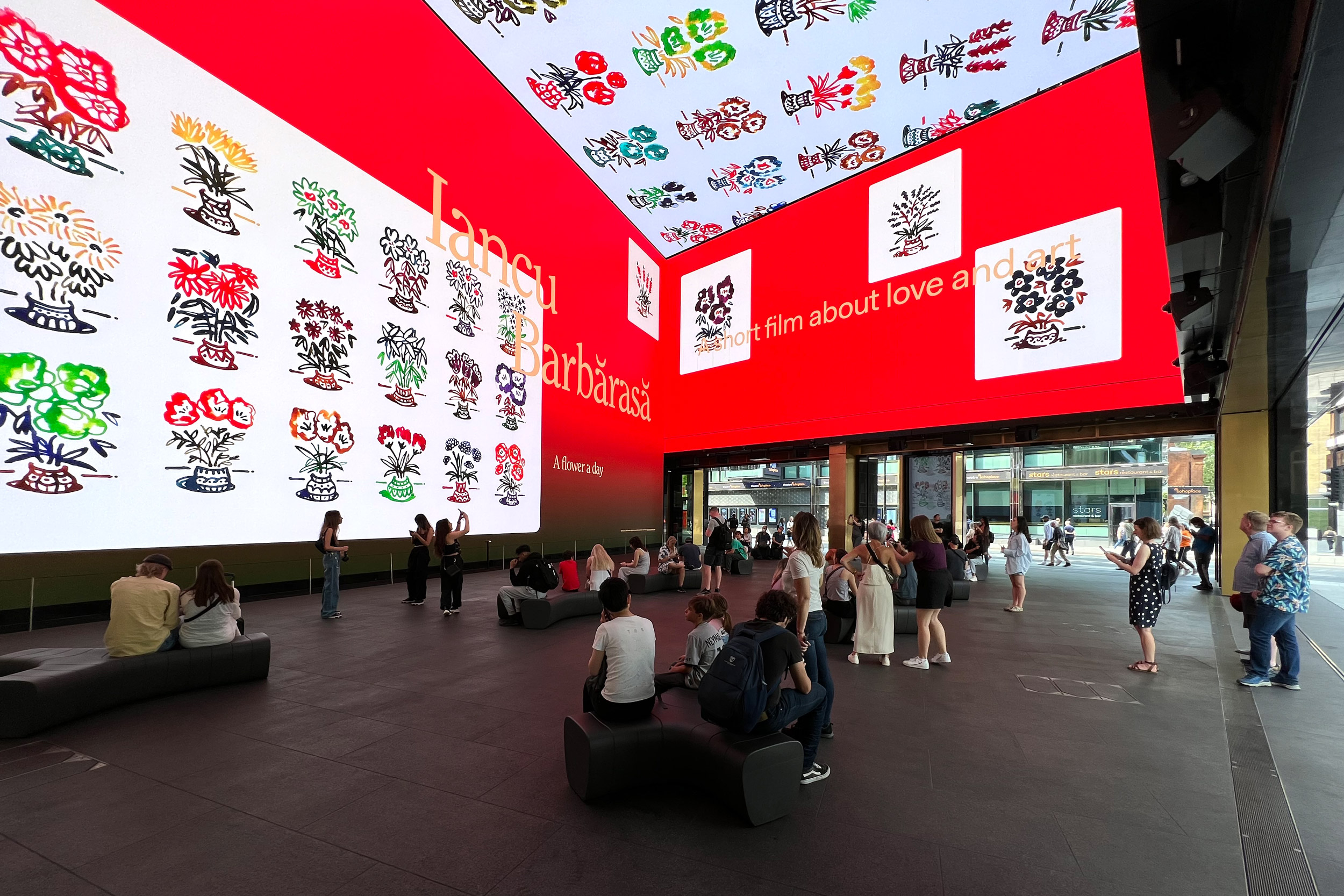 Outernet galleries
My short film "A flower a day" is on show at the Outernet London digital galleries in June and July, as part of a collaboration with WeTransfer's WePresent.
Outernet London is located next to the Tottenham Court Road tube station, at the end of Oxford Street, near Centre Point. There are two public (free to visit) galleries, The Now Building and Now Trending. Both feature giant Ultra HD screens capable of delivering amazing audio-visual experiences. Film times can be found on the Outernet free app.
About the film
"A flower a day" is a stop-motion short film with over 500 flower ink drawings, made every morning for my partner over three years. The film portrays the joy of being in a relationship, and highlights the importance of daily commitment that a good relationship requires. Music is an integral part of the film, the drawings being matched with Chopin's Minute Waltz.
You can watch the film and read more about the process behind it in my "A flower a day" case study.
WePresent collaboration
Many many thanks to Suzanne Tromp and Alex Mattinson from WePresent for including my film in their Outernet programme. It's wonderful to see my drawings on such a huge scale, but it's especially a delight to see so many people enjoying the film. I hope the film's message will stay with them at least for a while.
There are several other great WePresent collaborations on show at Outernet, with artists like Ian Woods, Luciana Demichelis, Cato.ink, Ayange Olarinde, Ashkan Honarvar, Carlin Diaz.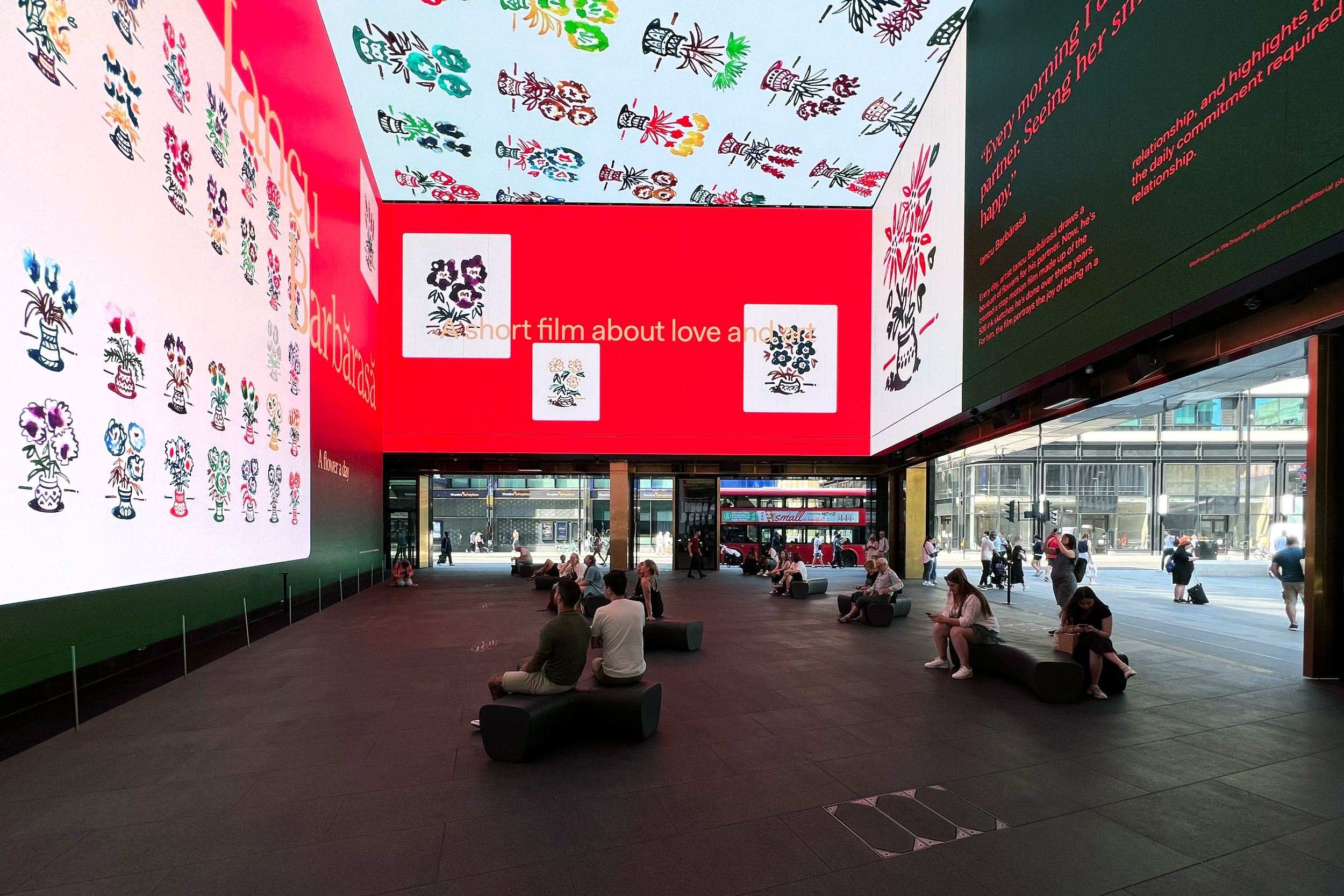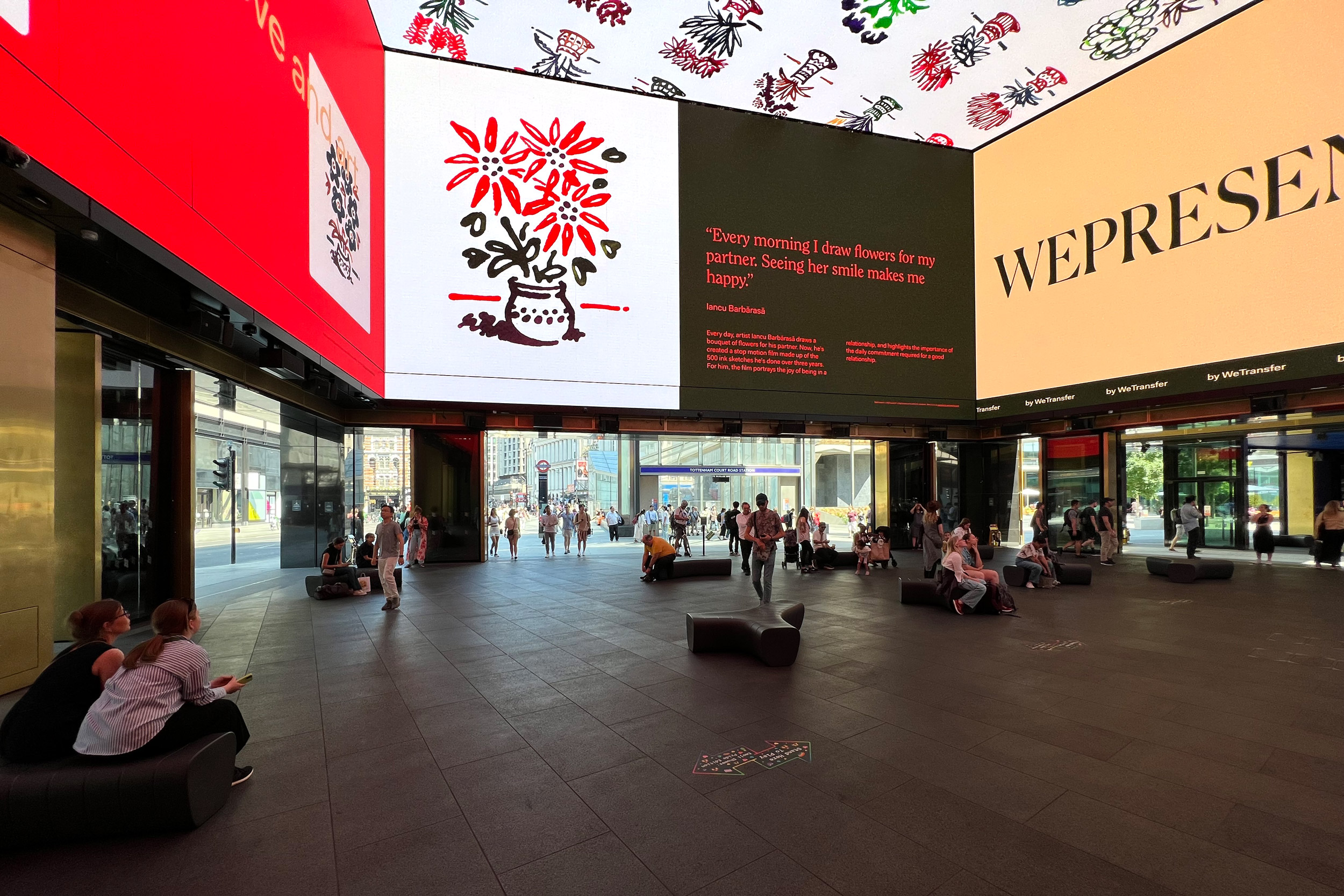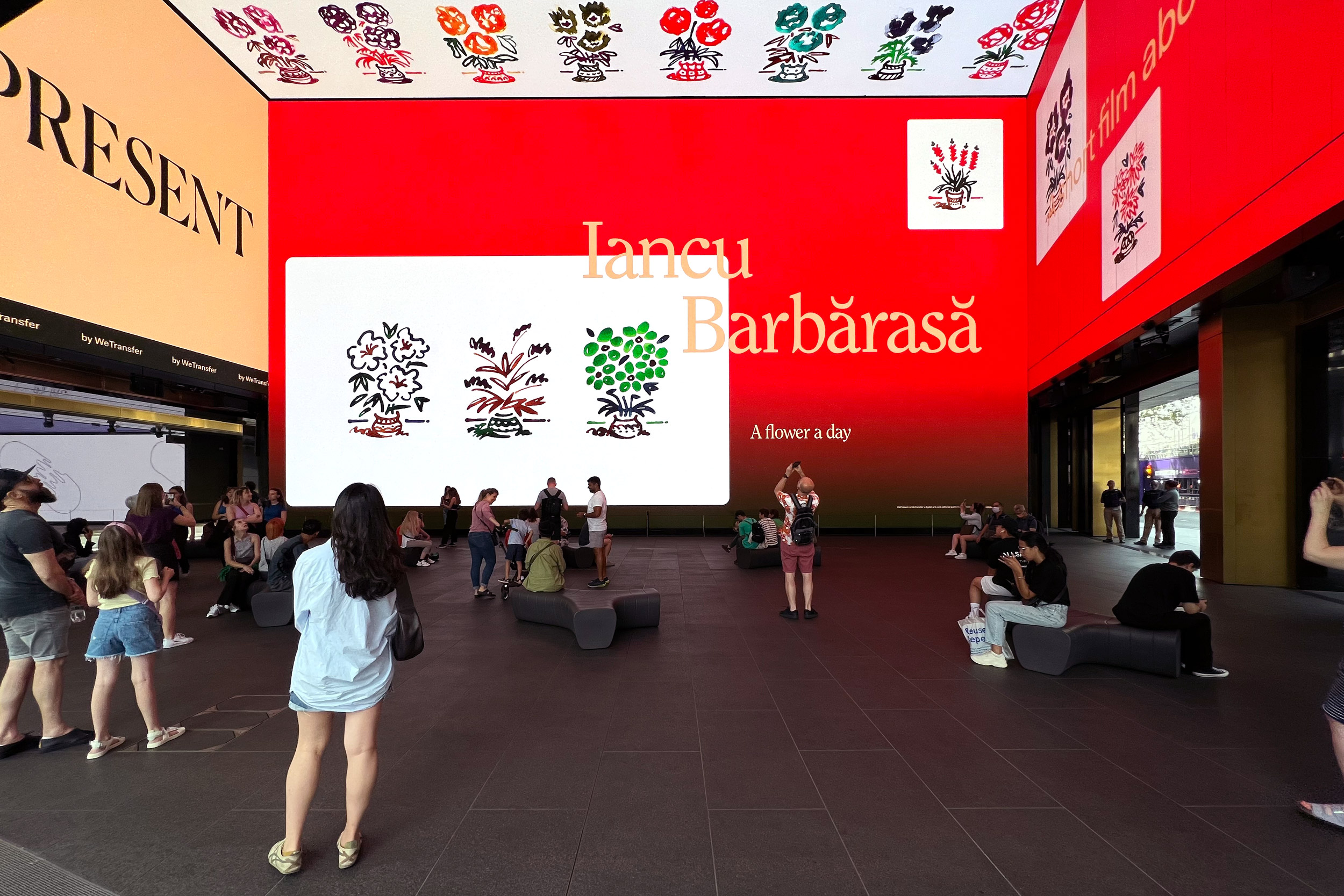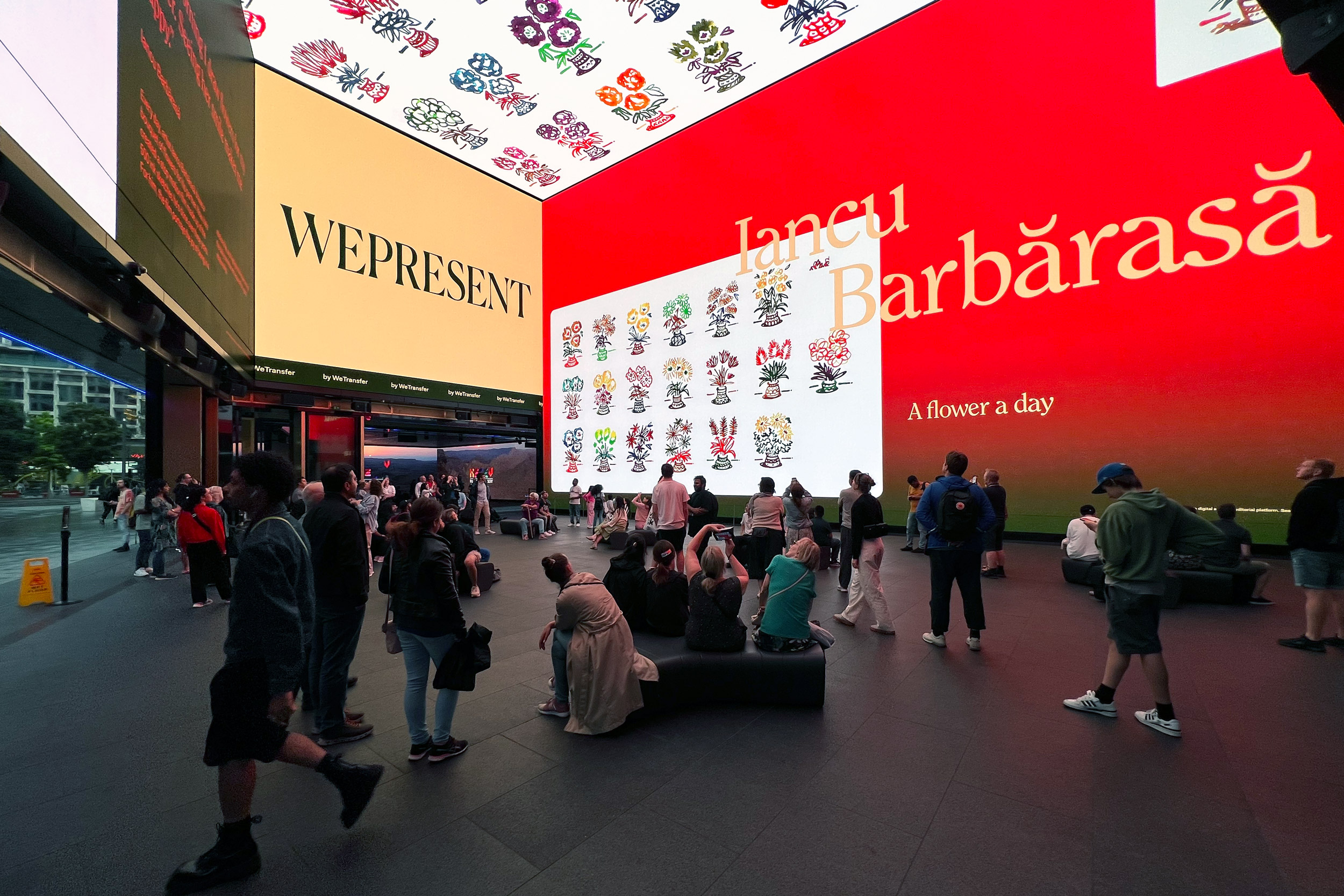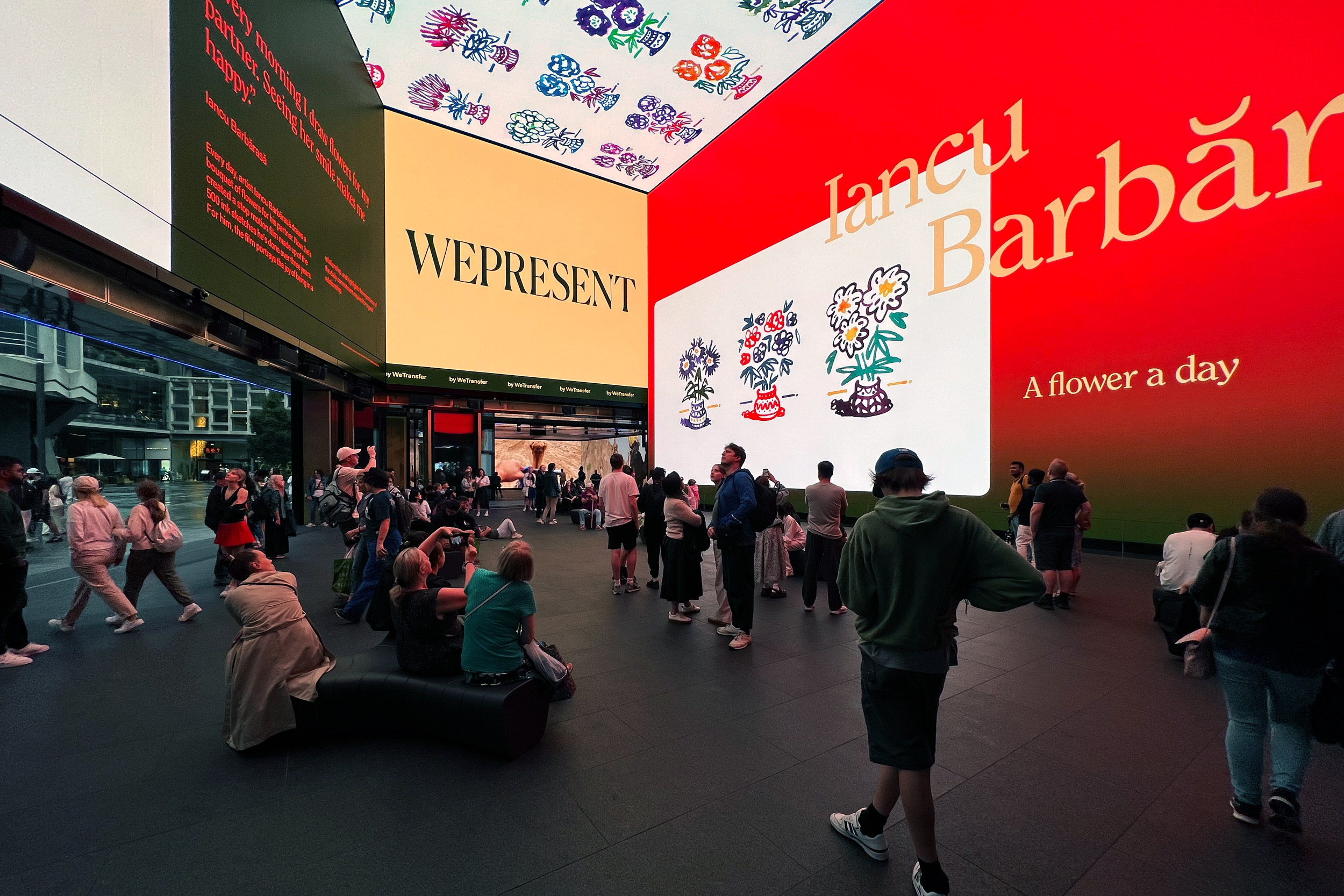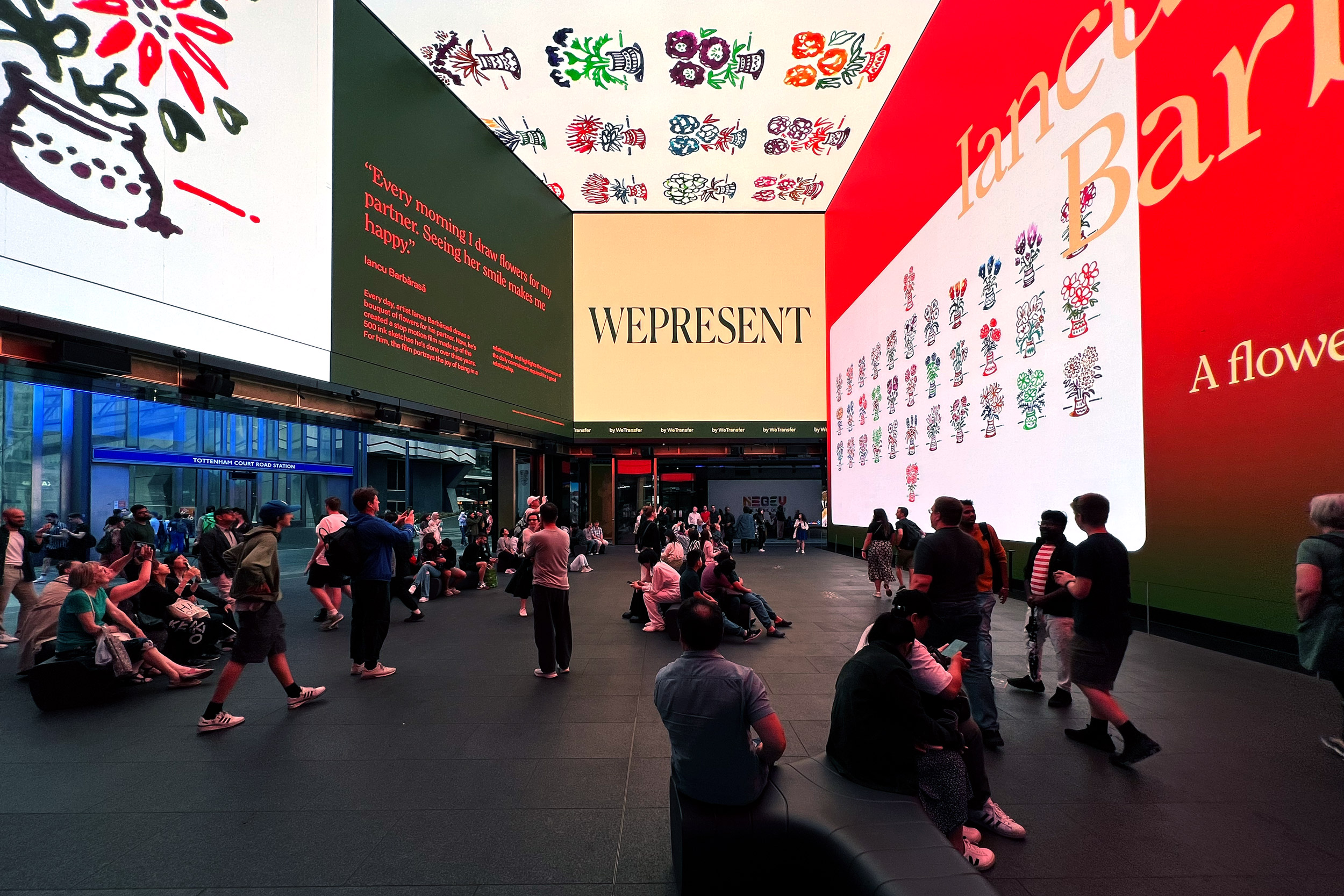 Now Trending gallery
Located on the left side of The Now gallery, the Now Trending gallery provides a closer, more intimate experience.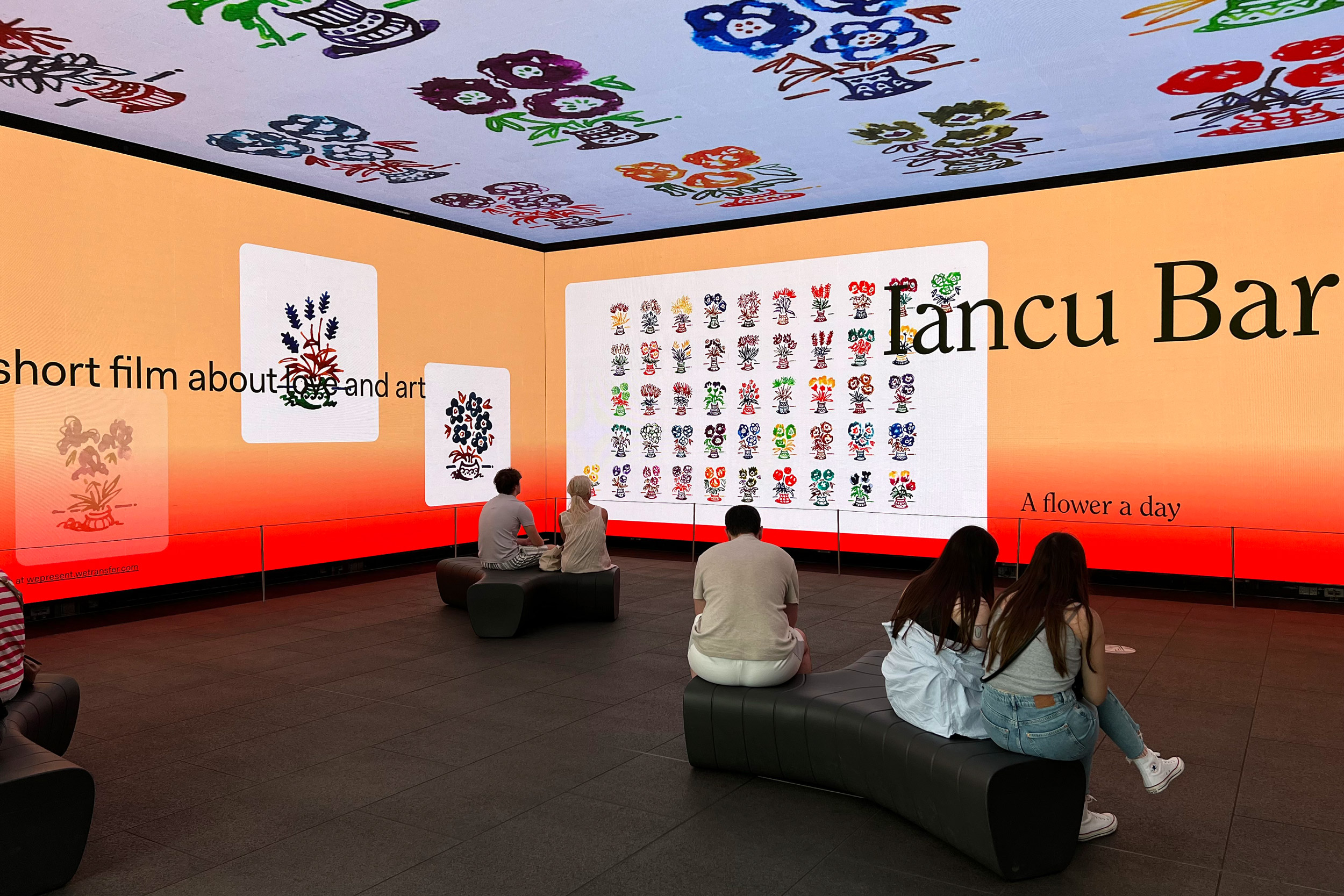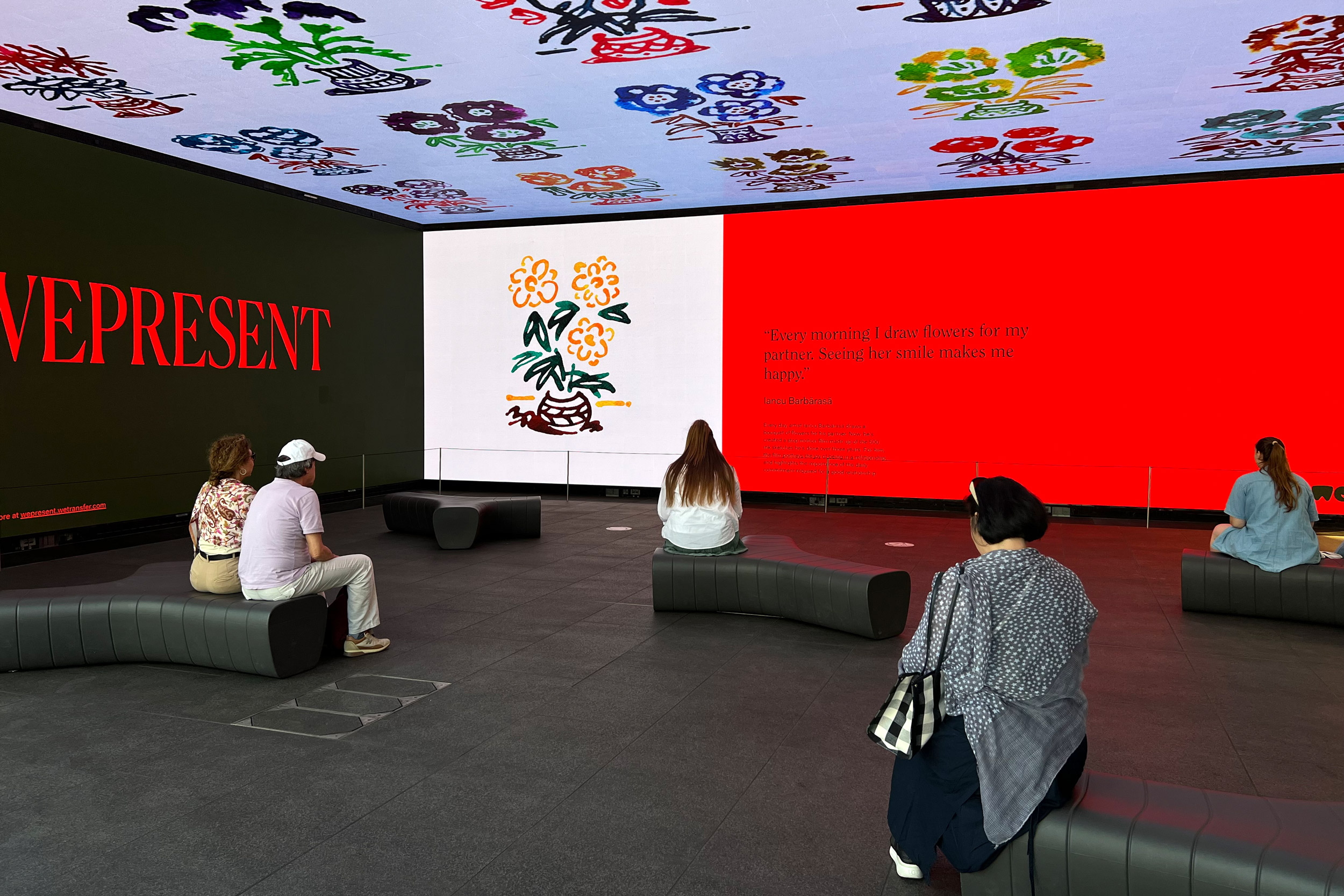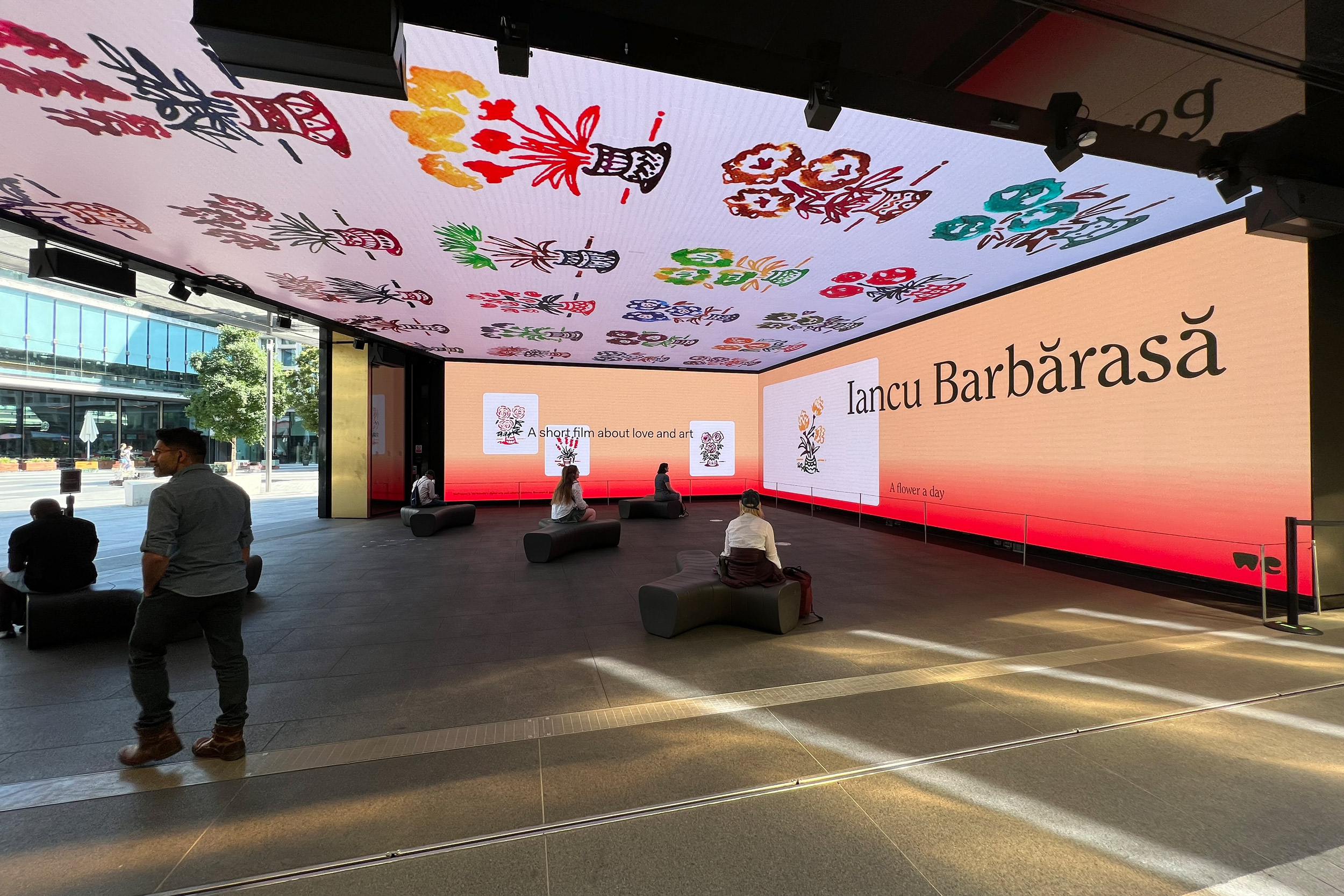 Have a look around
If you can't go to see it in person, here's a video for you to get a better idea of the space:
Stay up to date
If you'd like to know when similar projects are launched, sign up to my newsletter (sent out only a few times per year).
You can also follow me on Instagram at @ianculdraws.