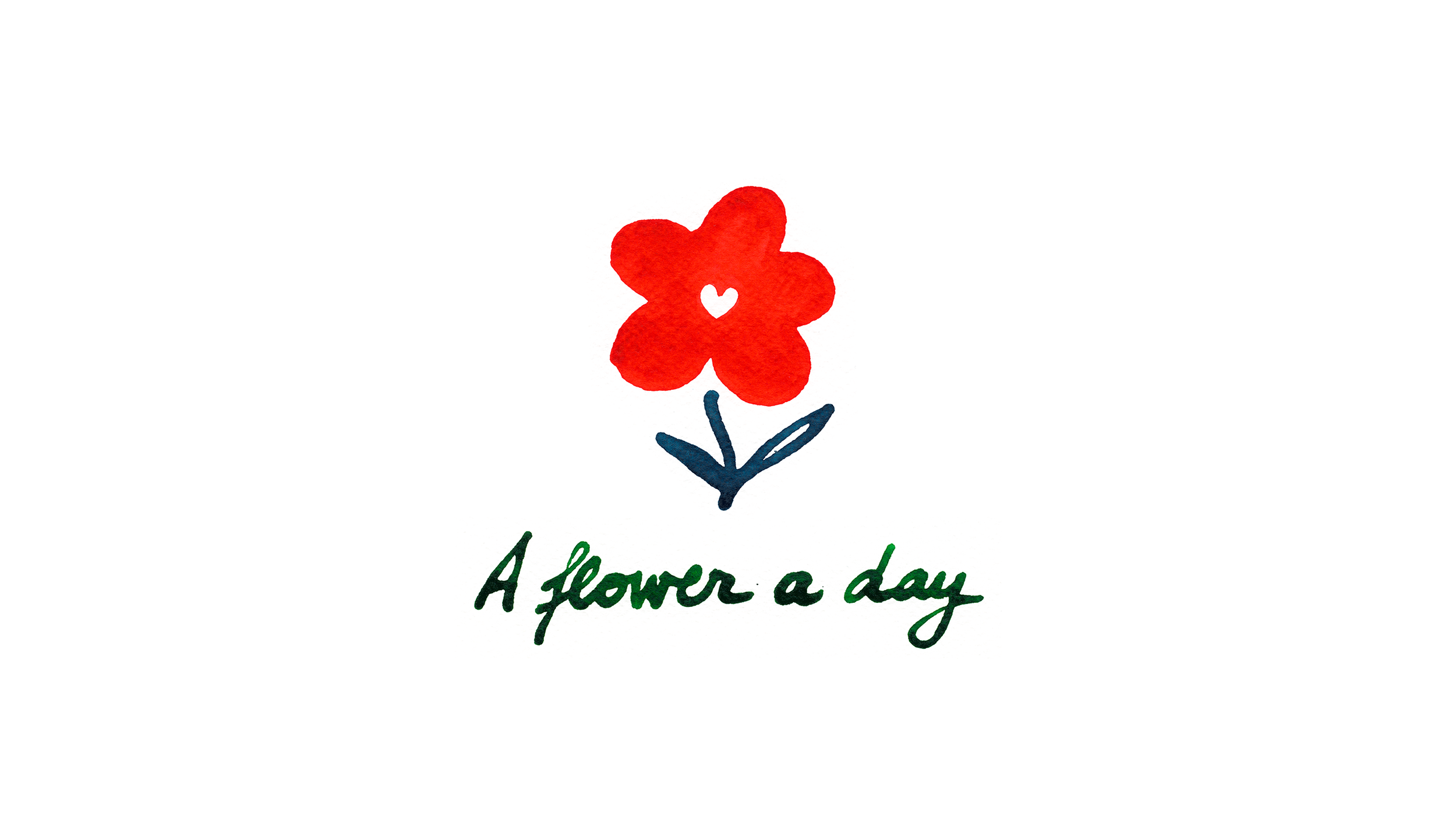 "A flower a day" is a stop-motion short film with over 500 flower ink drawings, made every morning for my partner over three years.
The film portrays the joy of being in a relationship, and highlights the importance of daily commitment that a good relationship requires. Music is an integral part of the film, the drawings being matched with Chopin's Minute Waltz.
You can watch it below — it's also available on Youtube, Vimeo and Instagram.
More details below
After watching, scroll down for more details about the making of the film, influences and a new series of prints.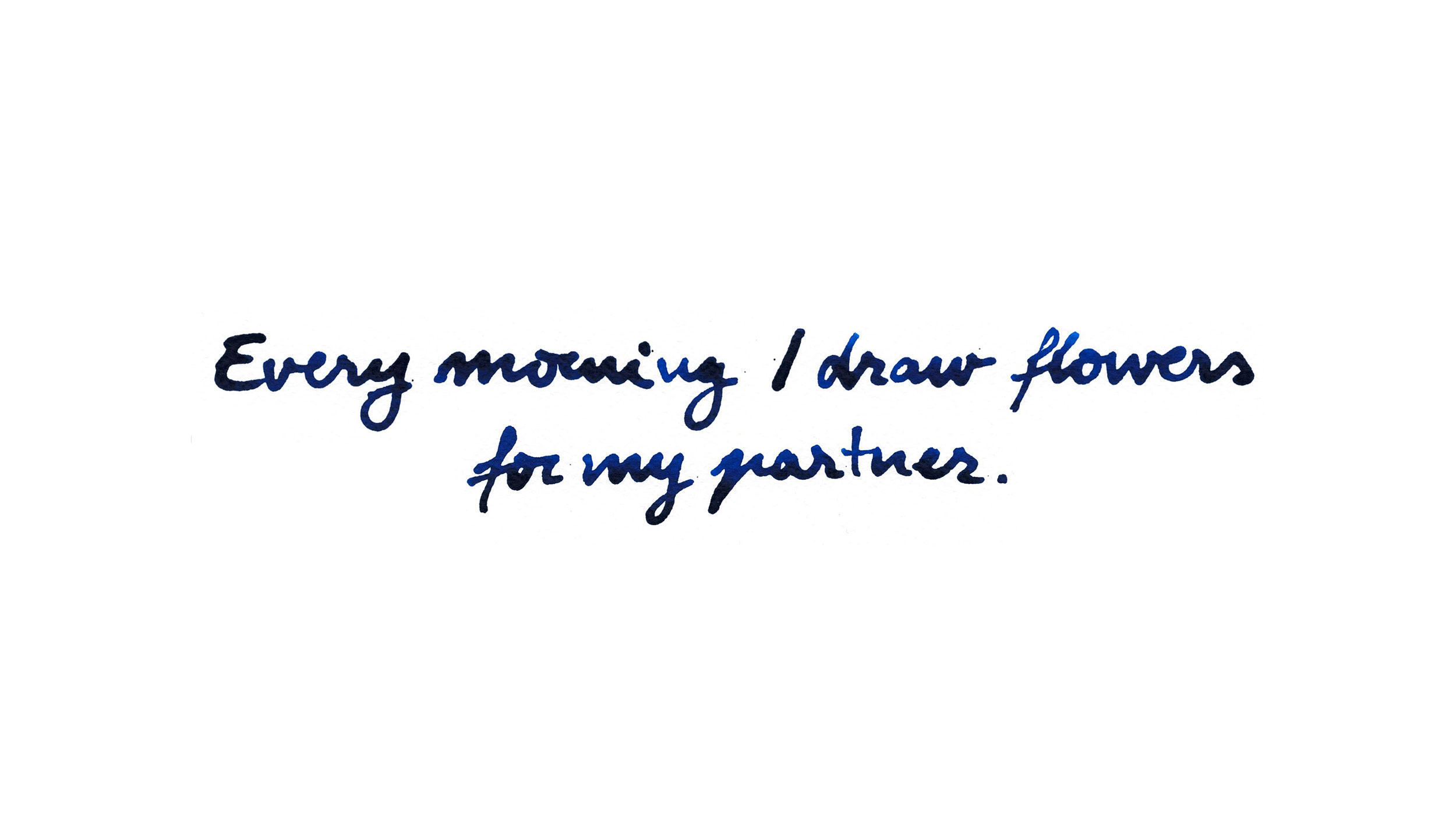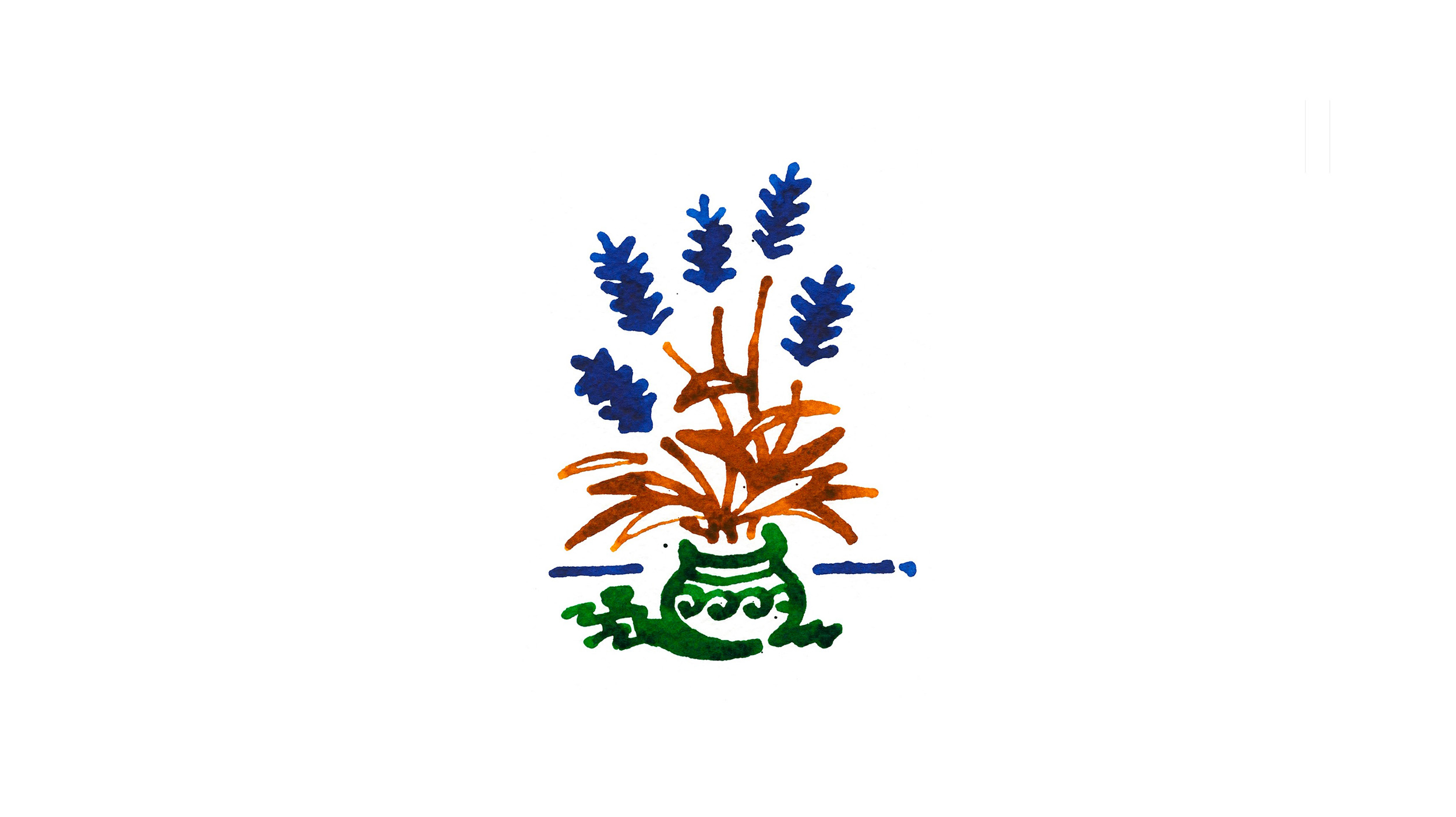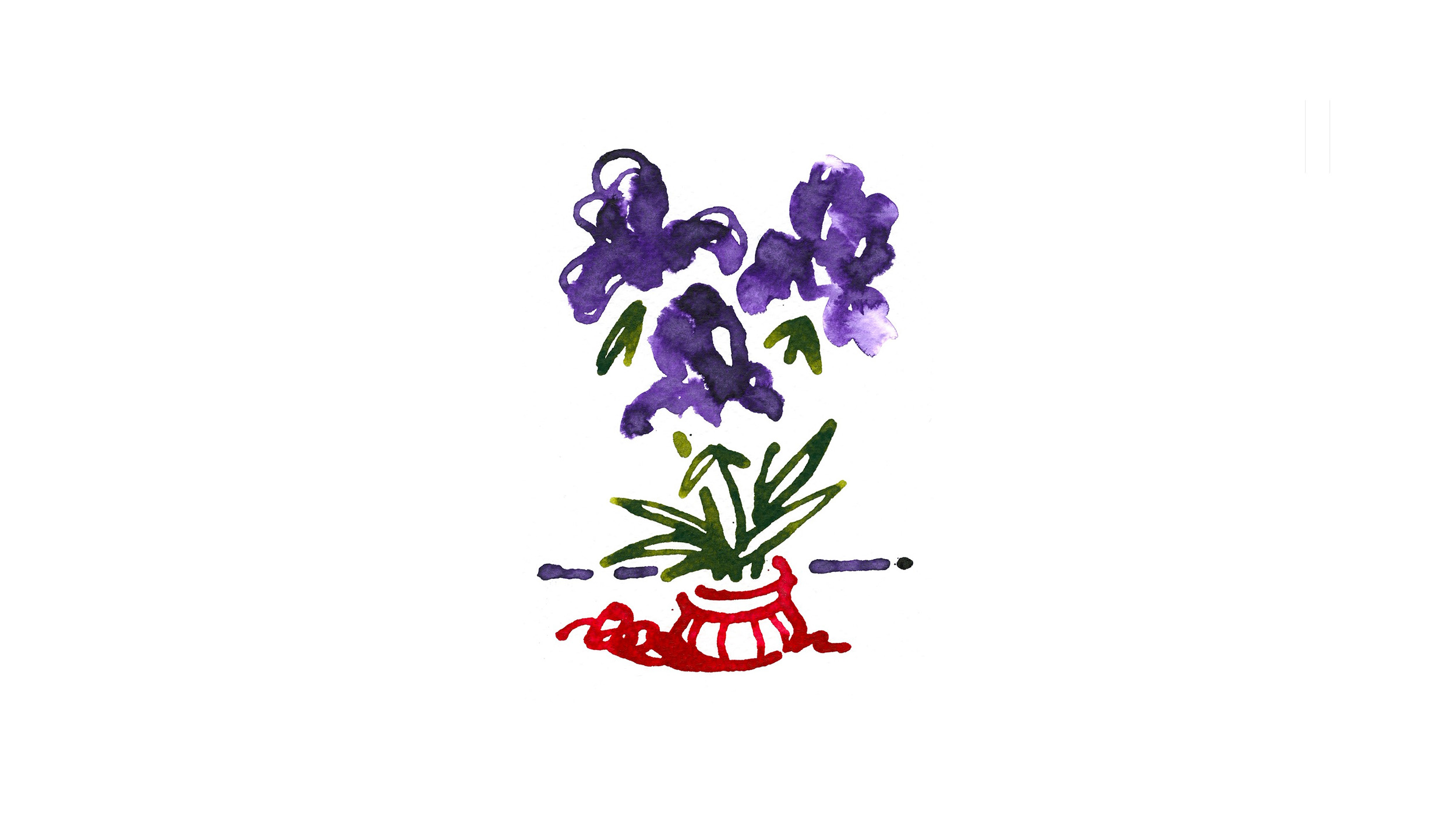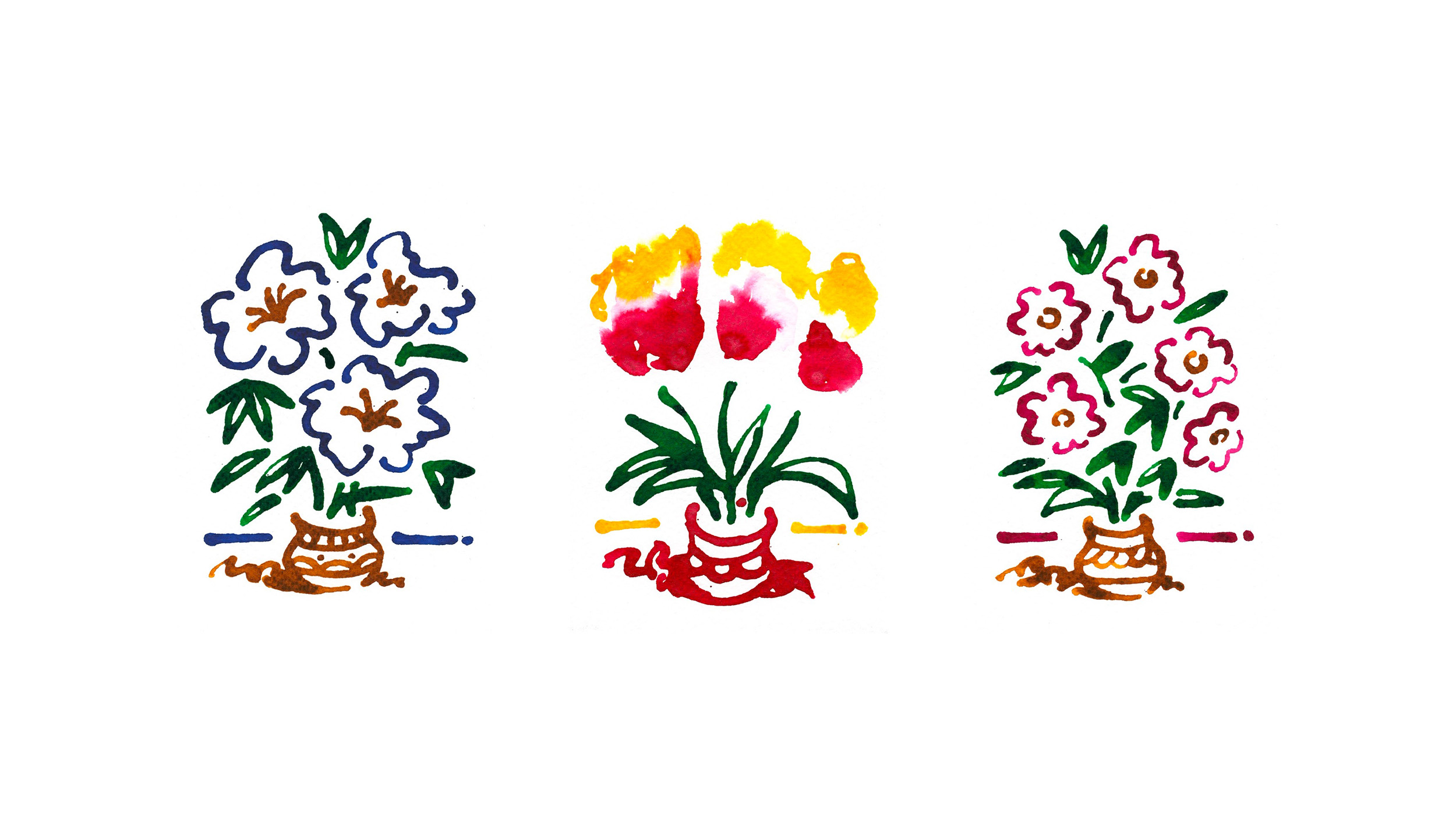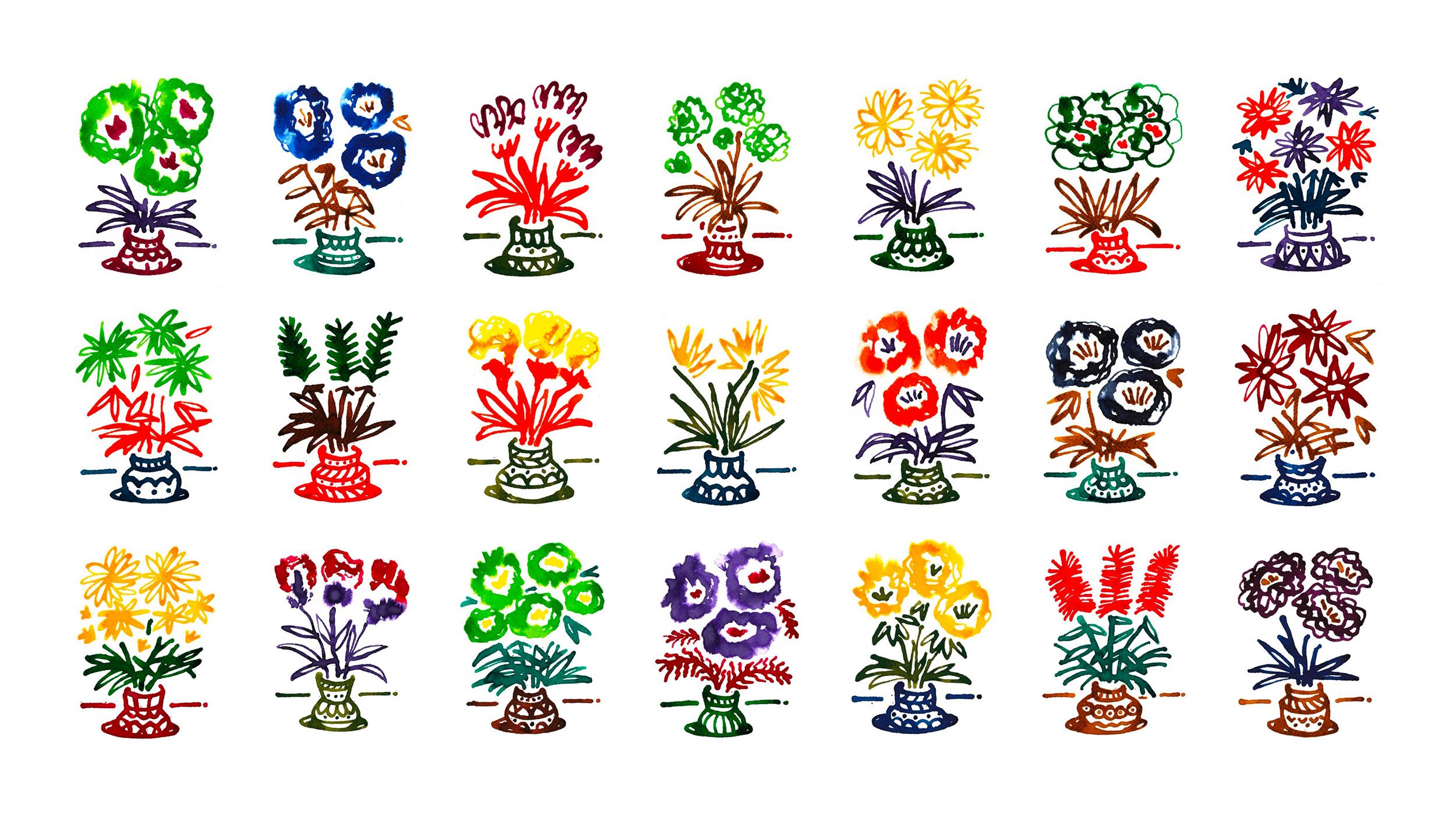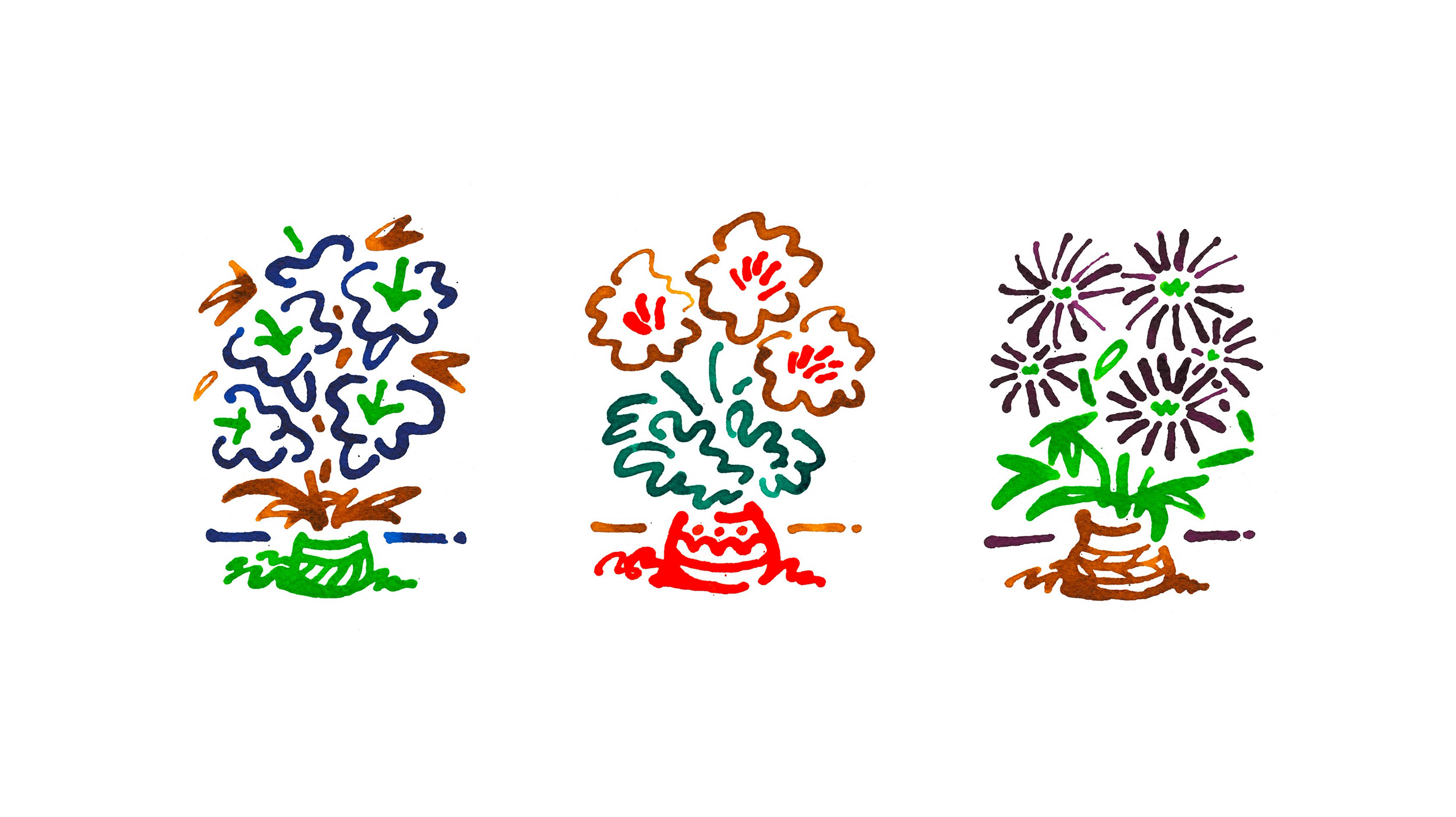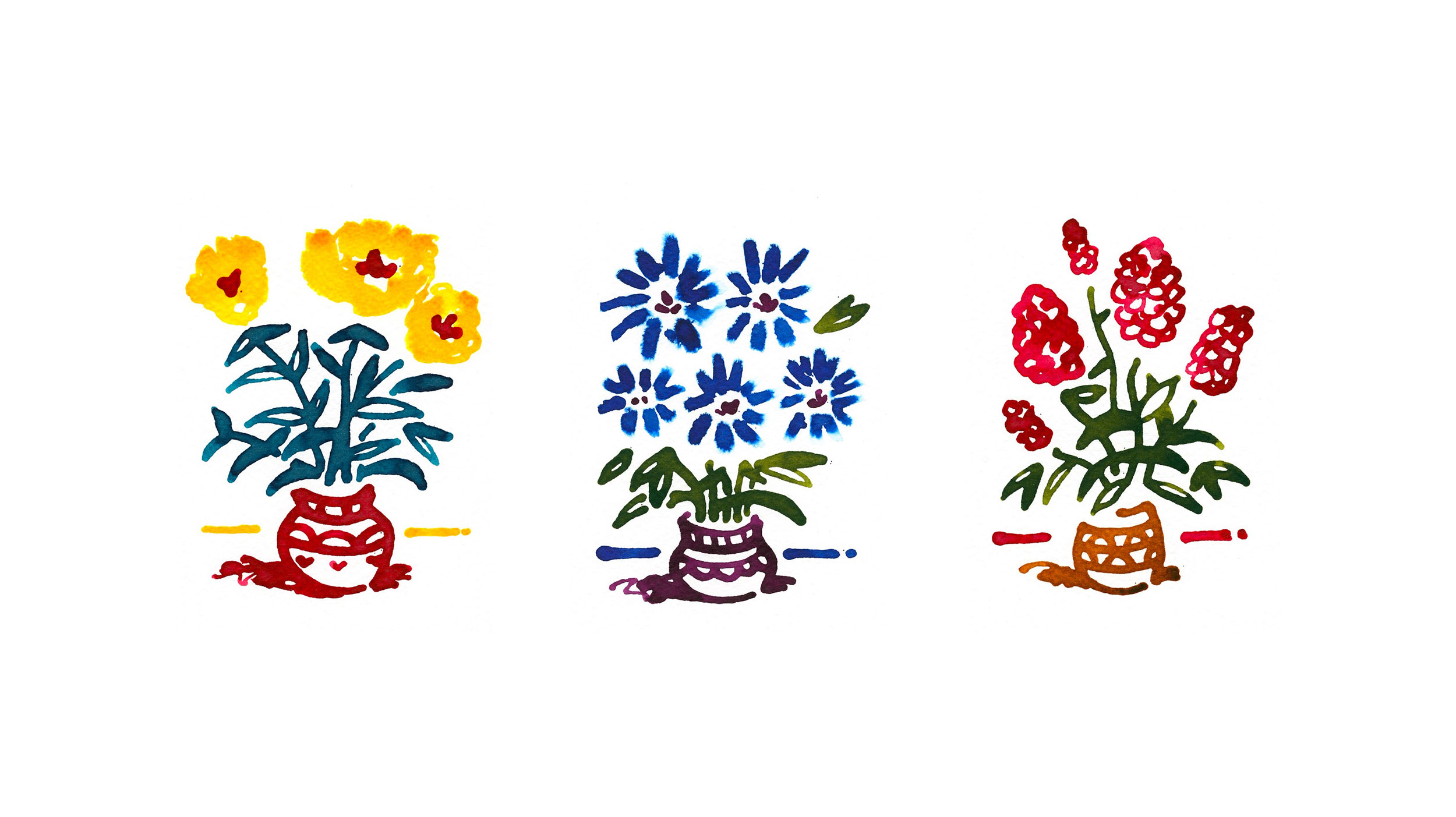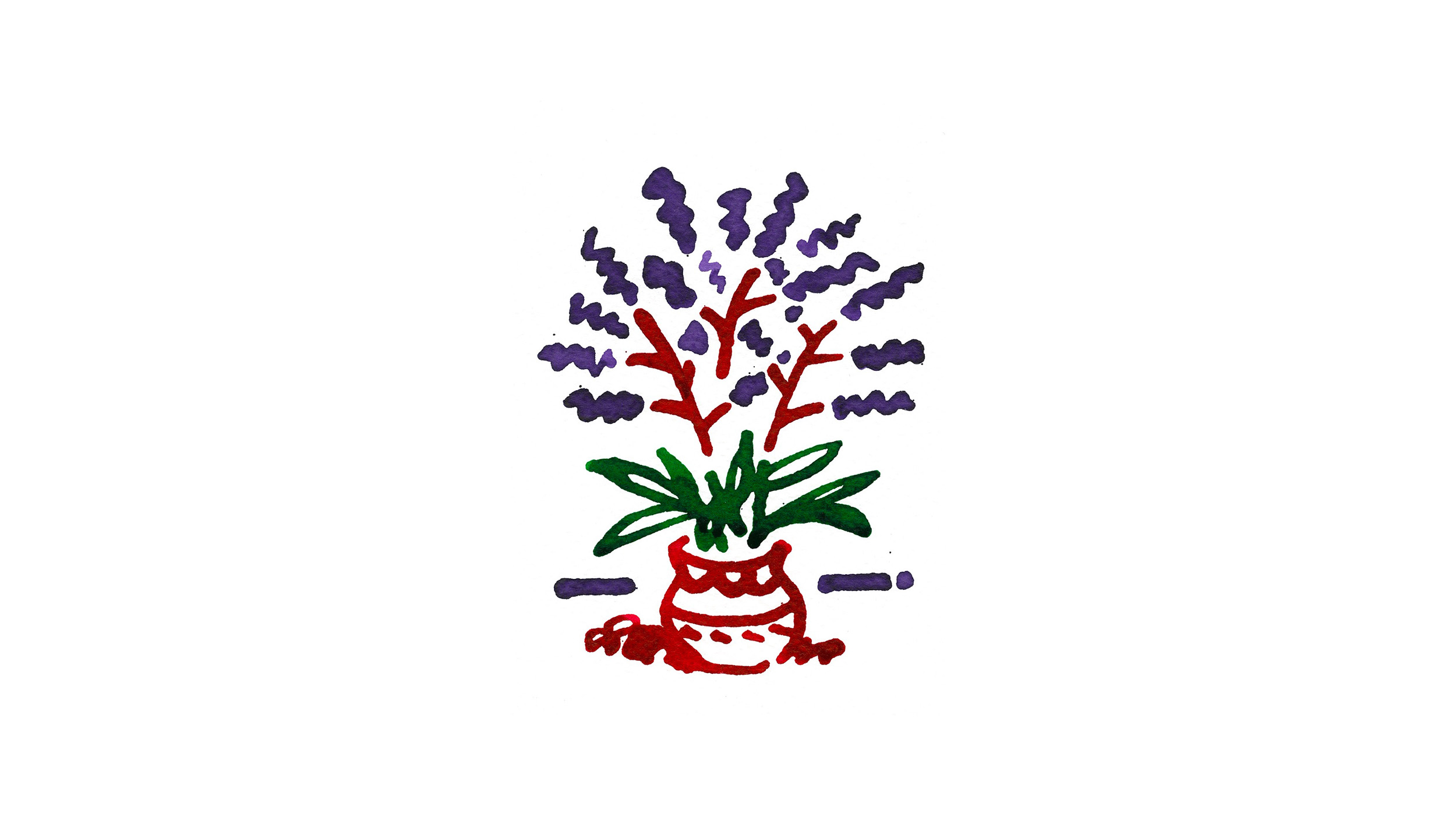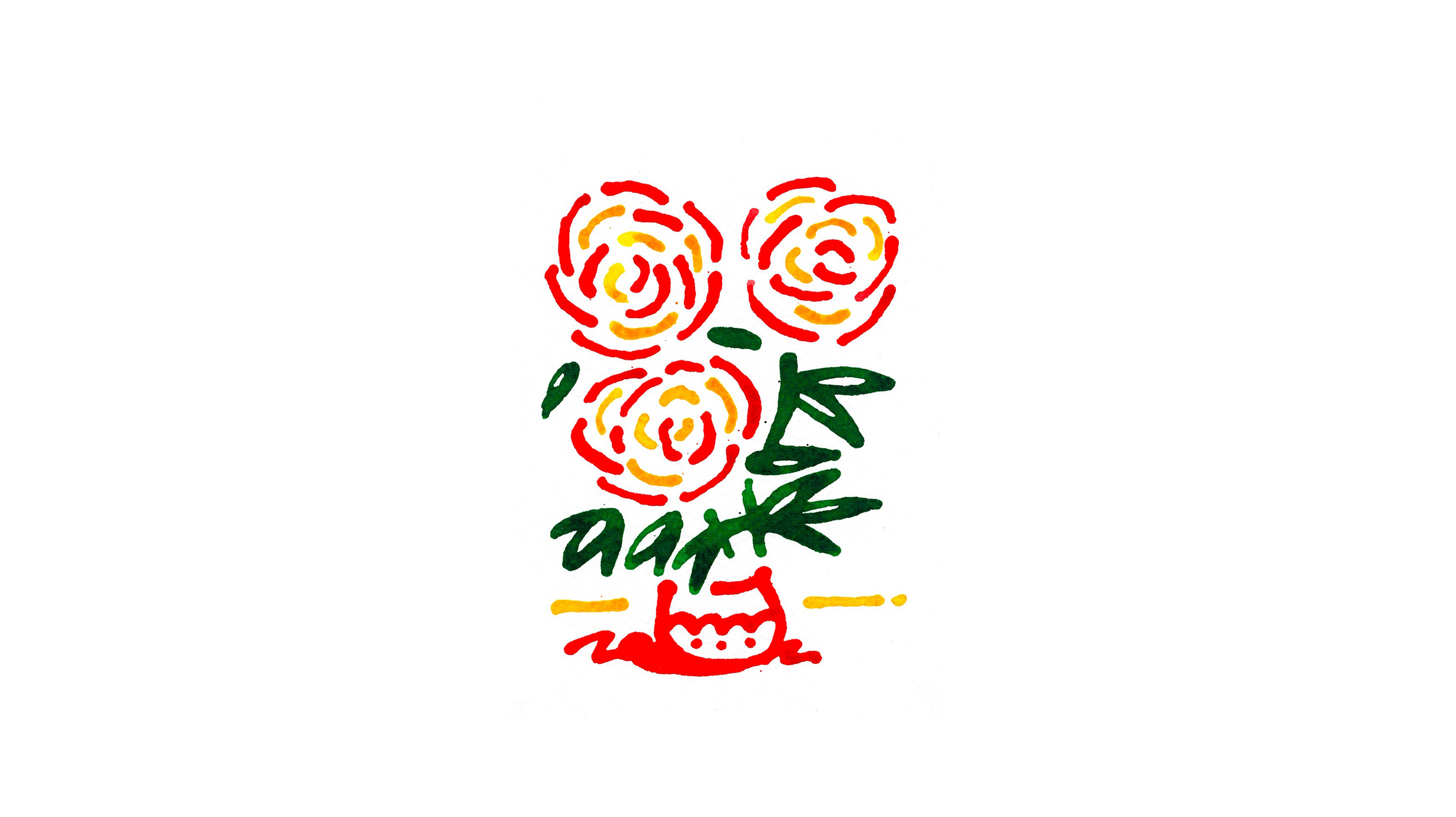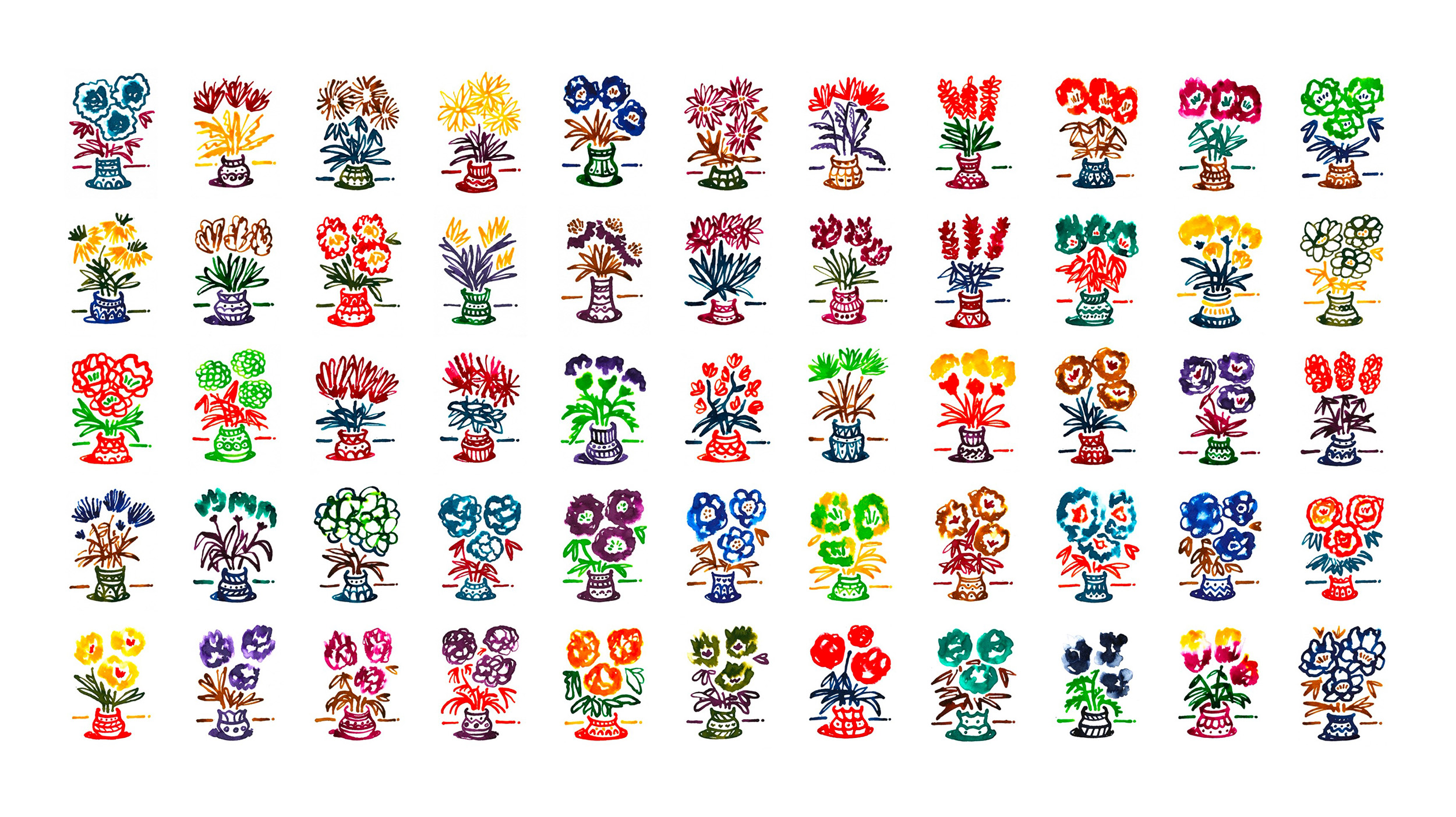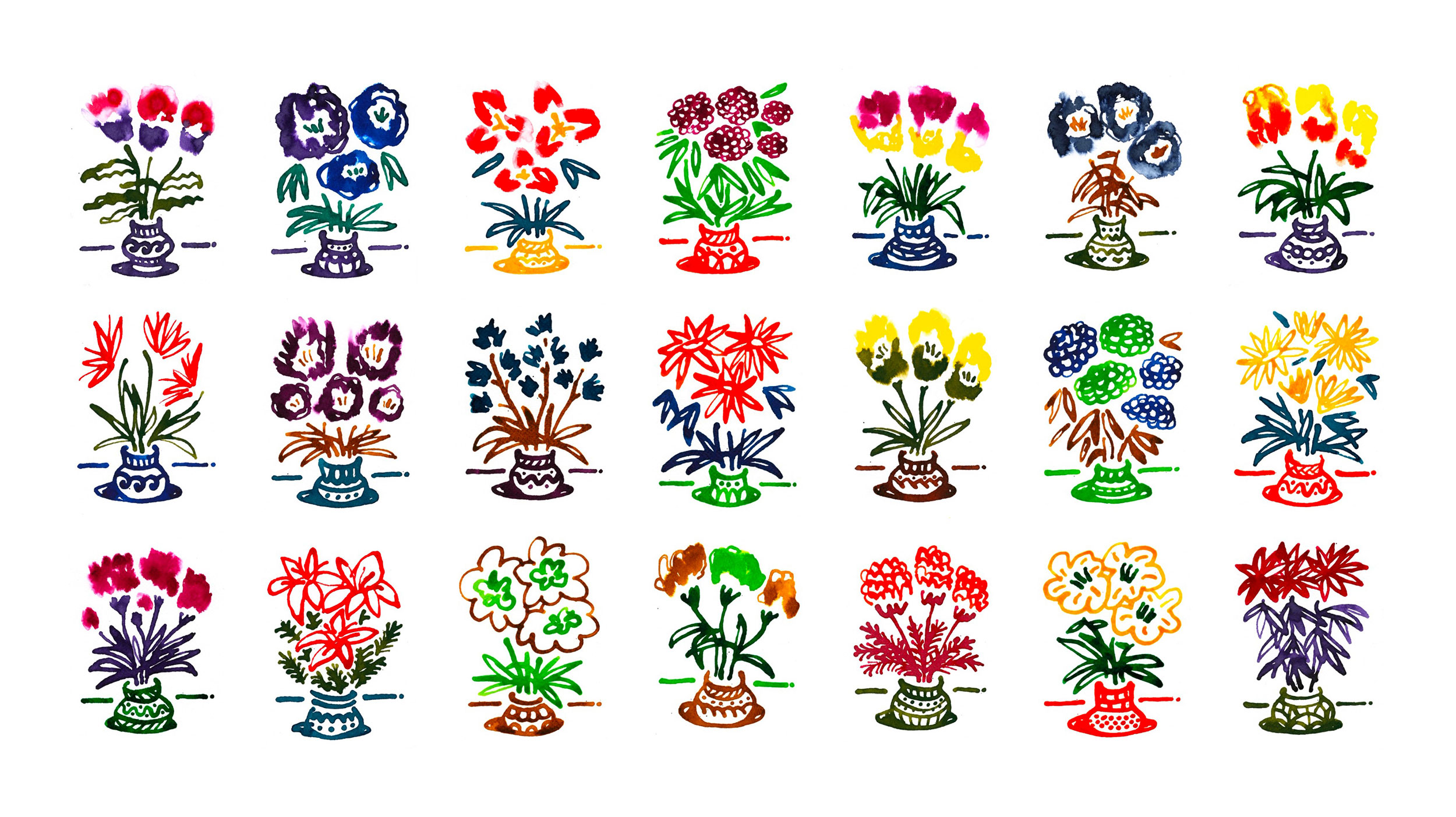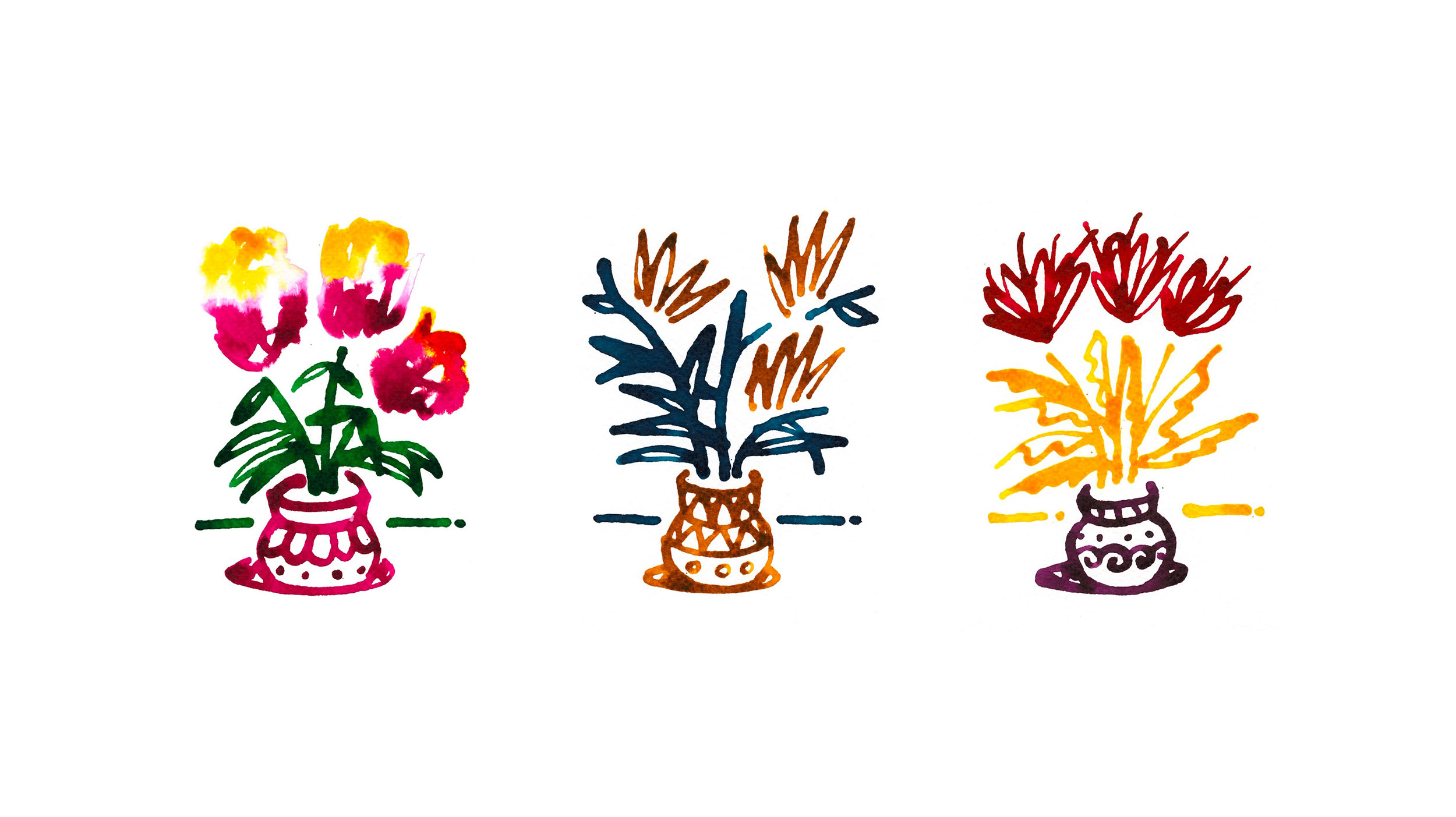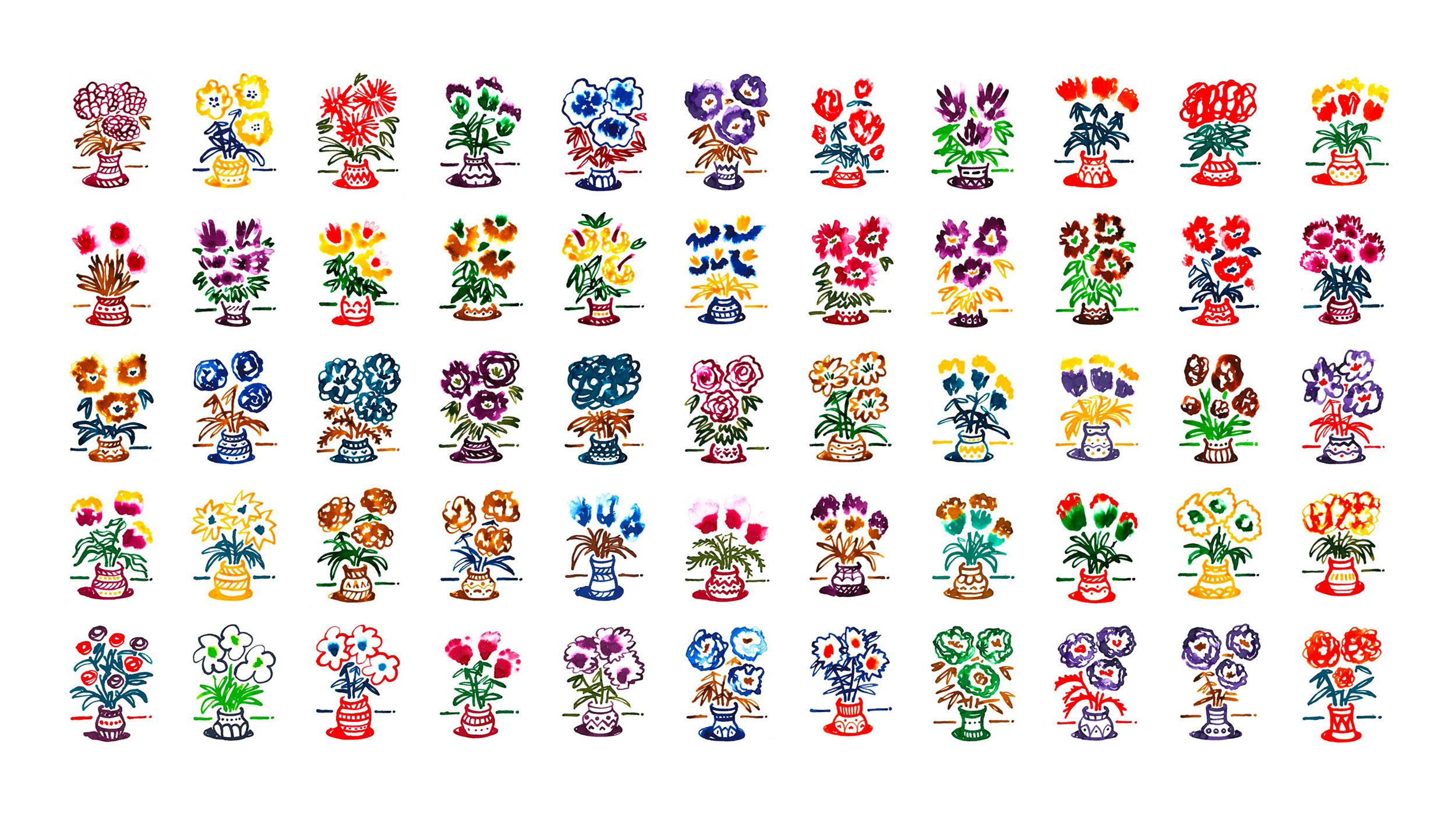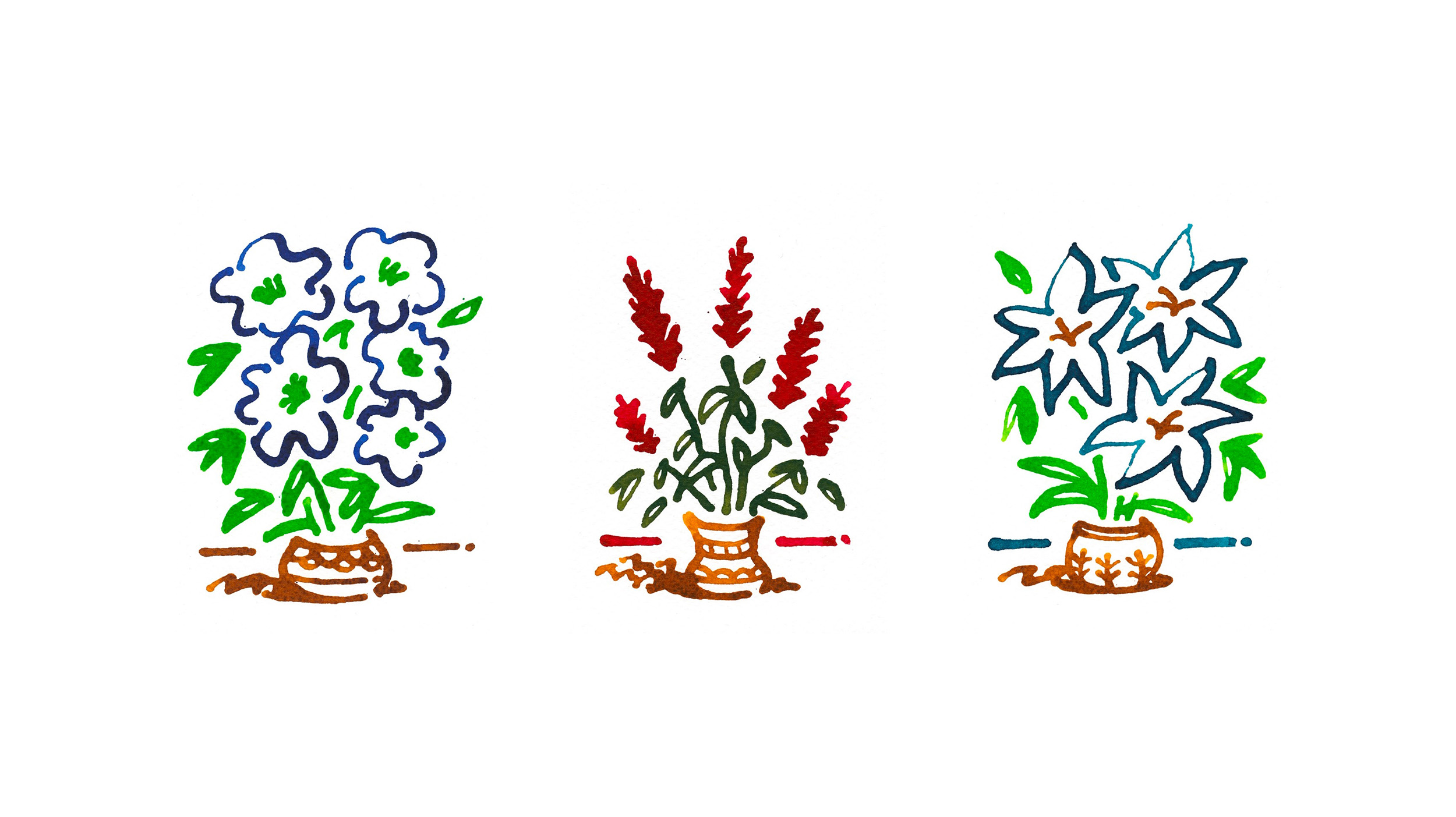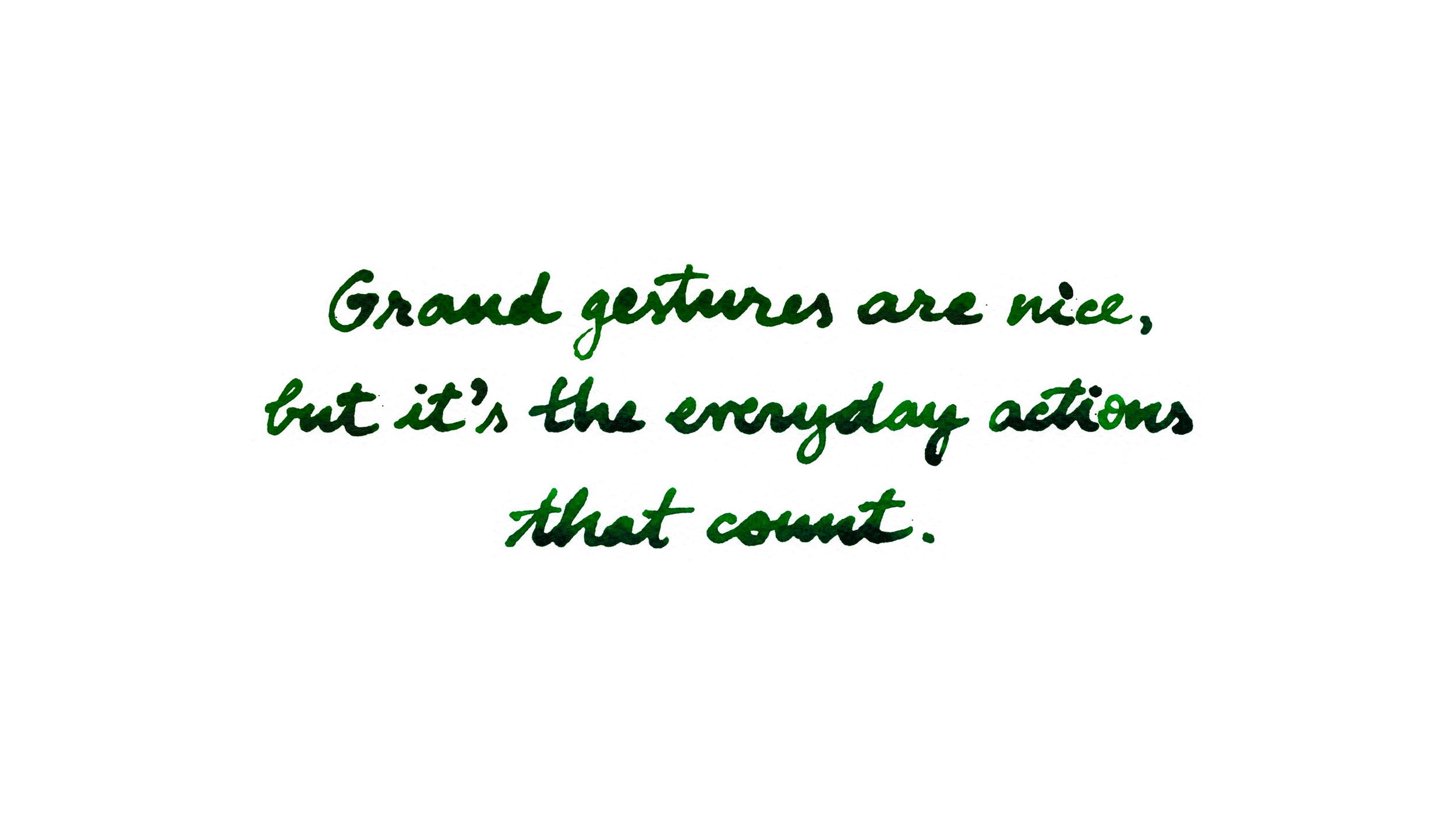 Process
I started drawing flowers for my partner every morning during the first lockdown of 2020. It was a nice way for both of us to start the day with a smile during difficult times. The lockdowns eventually ended, but the habit of drawing flowers has stuck. After three years, there were close to 1000 flowers. Series I, drawn with brush pens, and Series II, drawn with ink pipettes.
From making my previous short film about my cycling caps collection, I knew that a large number of objects – drawings in this case – could work well for another film. The themes would be the joy of being in a relationship, and the importance of daily commitment that a good relationship requires.
For a while though, I wasn't sure how to put everything together. Months passed as I kept writing down various ideas and references.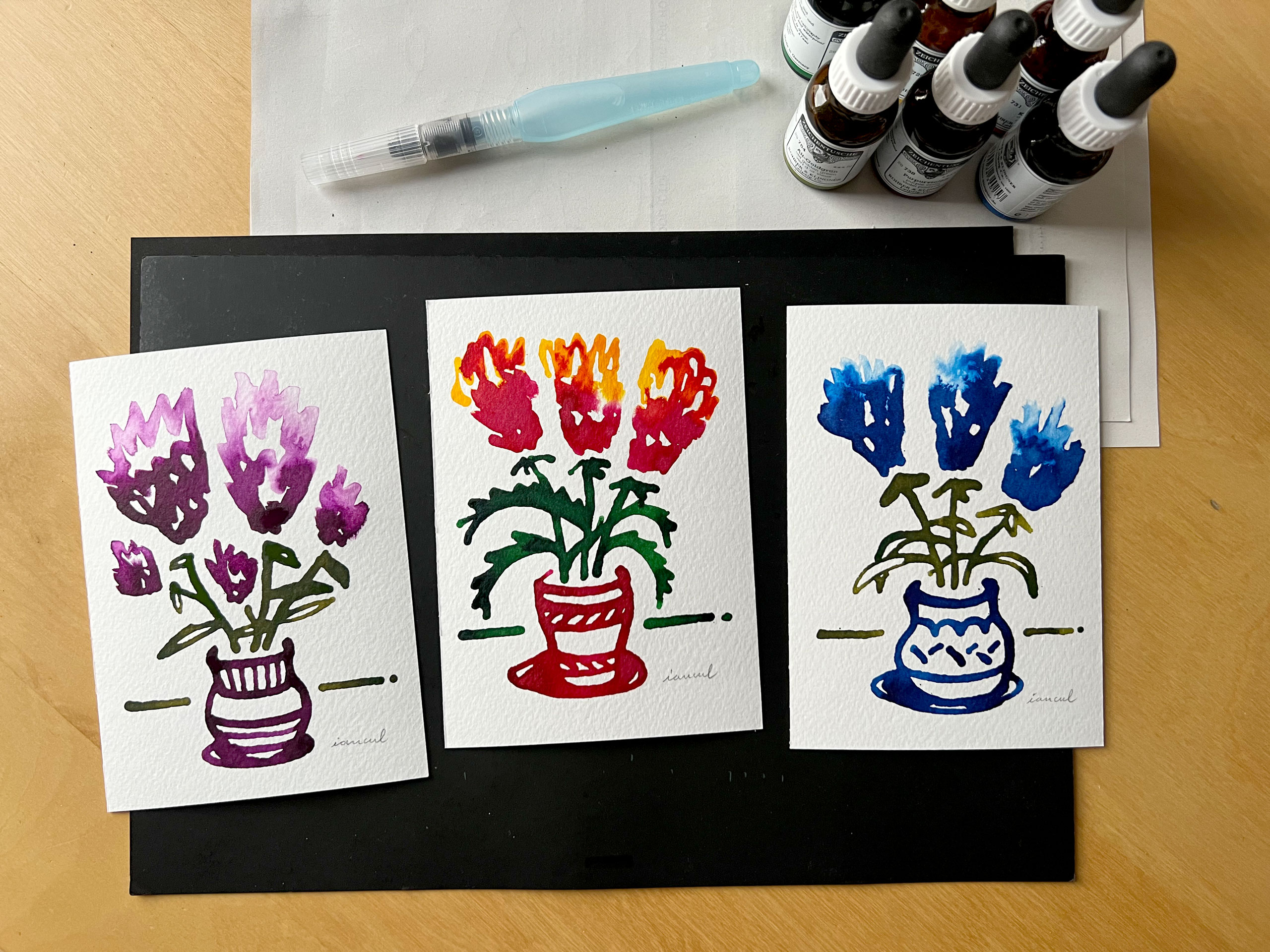 Music turned out to be the key. At some point I realised that the flowers would work well synchronised with a classical music piece.
But which one? I spent a few weeks obsessively listening to Bach, Vivaldi, Rossini, Tchaikowsky, Strauss, Gershwin and several others. I wanted something short, fast paced, light and happy, familiar to people if possible. Eventually, Mozart and Chopin felt closest to what I wanted, Chopin's joyful simplicity winning over Mozart's playful exuberance.
The music in the film is Frédéric Chopin's Waltz in D-flat major, Op. 64, No. 1, also known as the "Minute Waltz". It was written in 1847 and has remained popular ever since. Among many other uses, it was featured in the Bugs Bunny cartoon "Hyde and Hare" from 1955.
The title for the film (and subtitle, which I won't spoil if you've not watched already…) is based on a drawing I did for my brother when he got married a couple of years ago. The message at the end has been one of my core beliefs for many years, with the words being borrowed from a book by Philippa Perry.
It took about a week to scan and retouch the flowers, a few days to draw the lettering for the titles, and a week and a half to storyboard (using Adobe InDesign) and edit the whole film together (using Adobe Premiere).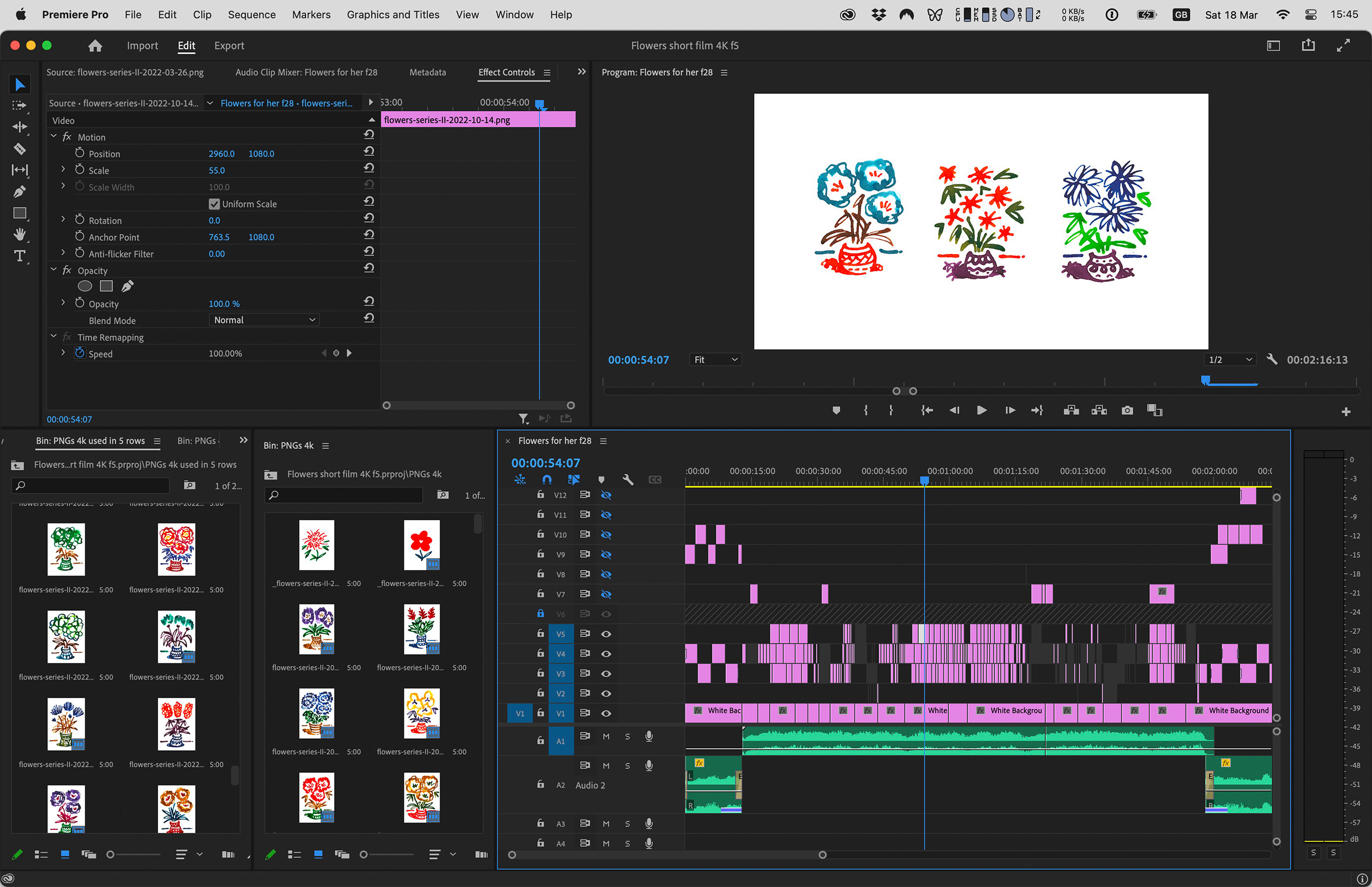 Thank you
Many thanks to Matt Rudd for the kind words and helpful feedback. And thank you Blandine for too many things to list here.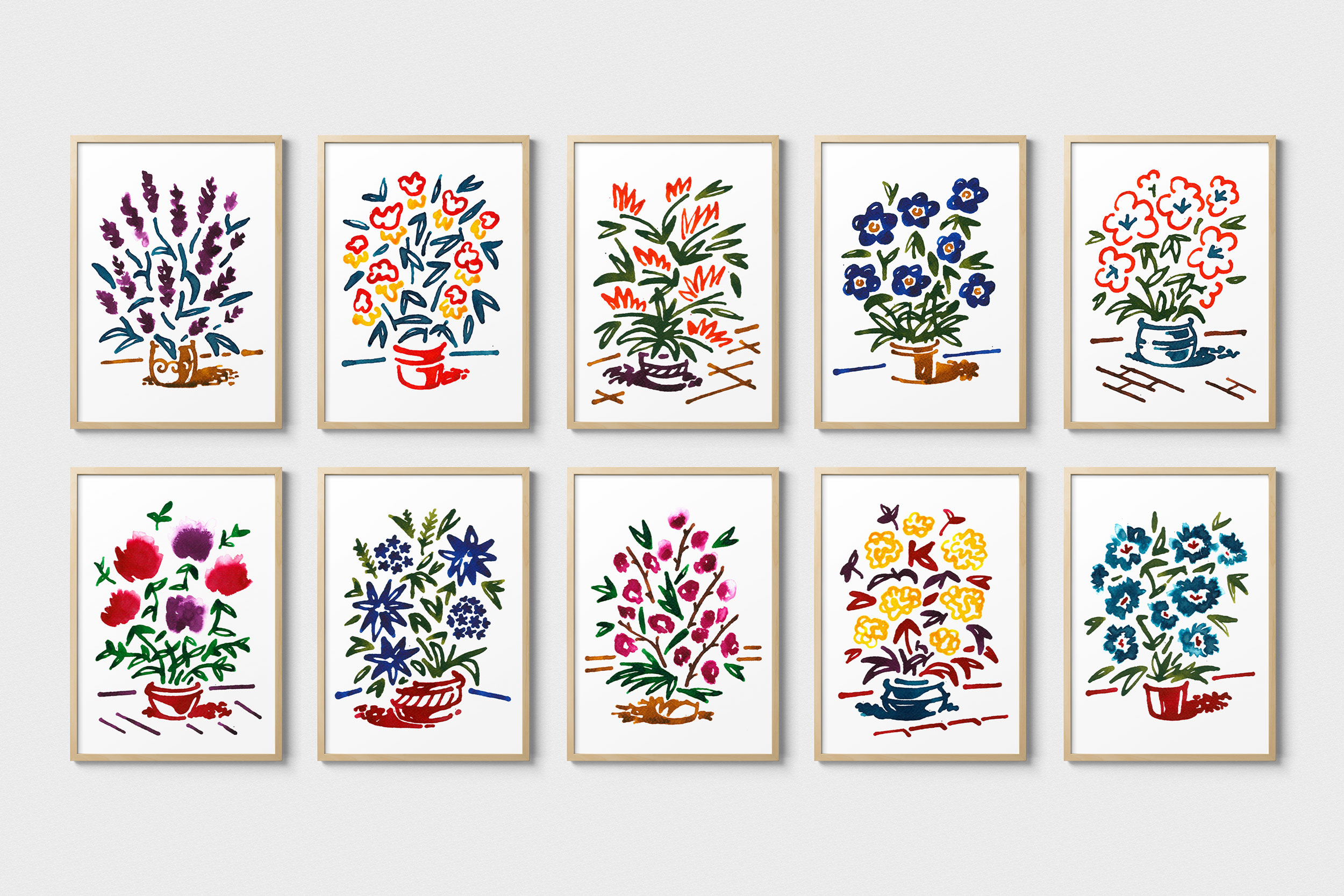 Prints and postcards
If you'd like to treat a loved one or yourself, or just to support my work, you can buy flower prints and postcard sets from my shop.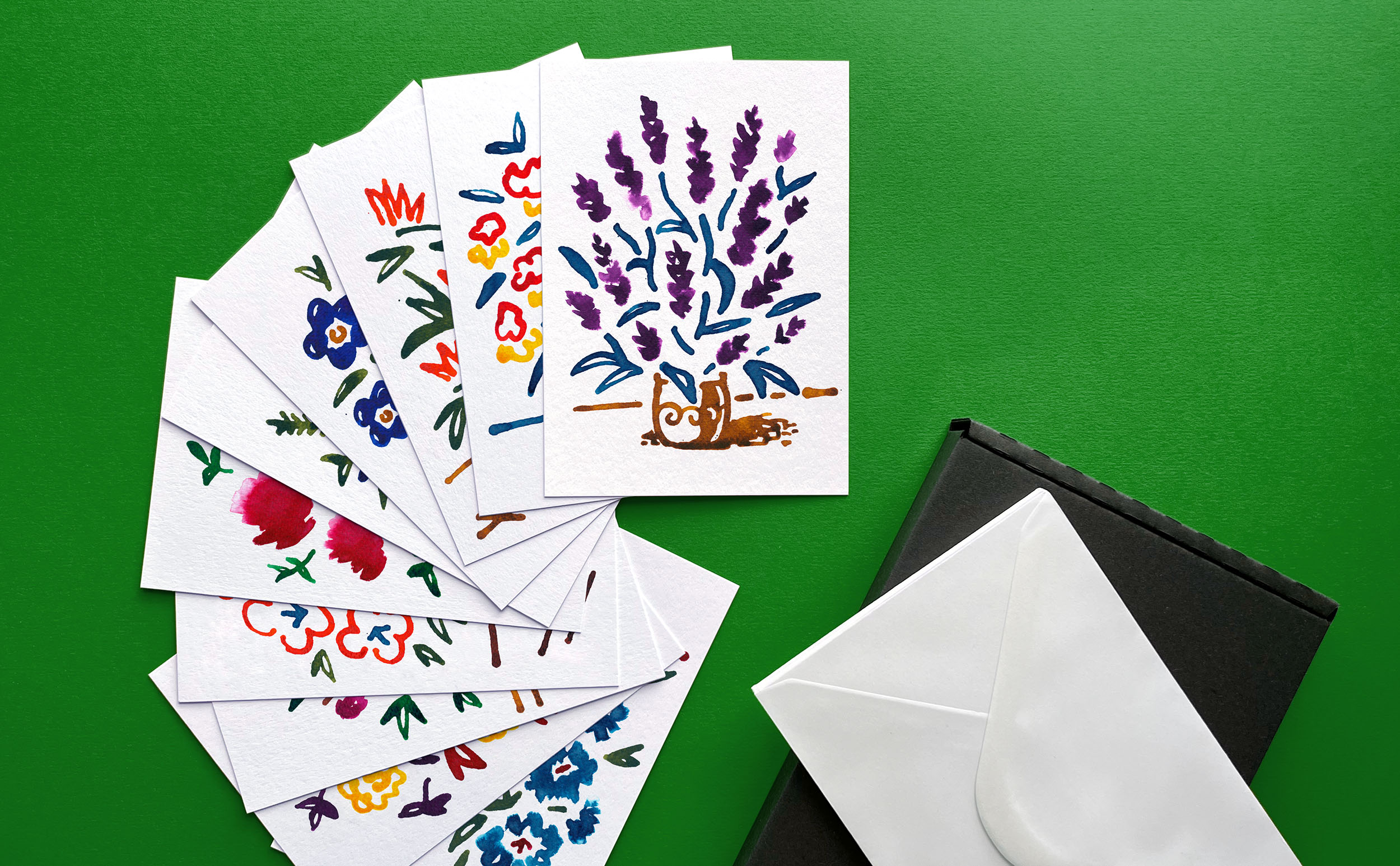 Features
"A flower a day" has been shown at the Outernet London digital galleries in June and July 2023, as part of a collaboration with WePresent. You can find out more about it in this blog post. Several film festivals have also included it in their programme.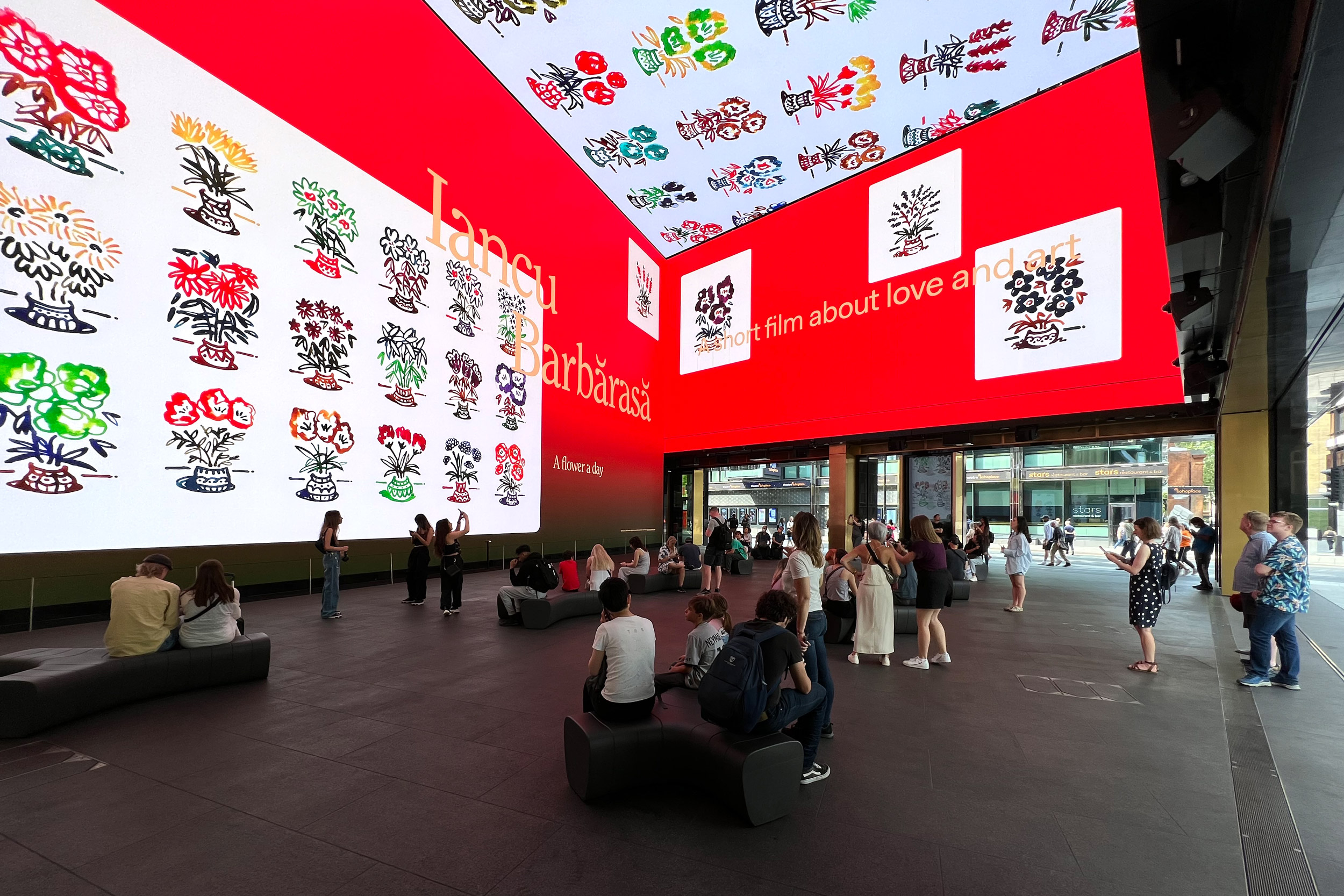 Stay up to date
If you'd like to know when similar projects are launched, sign up to my newsletter (sent out only a few times per year).
You can also follow me on Instagram at @ianculdraws.