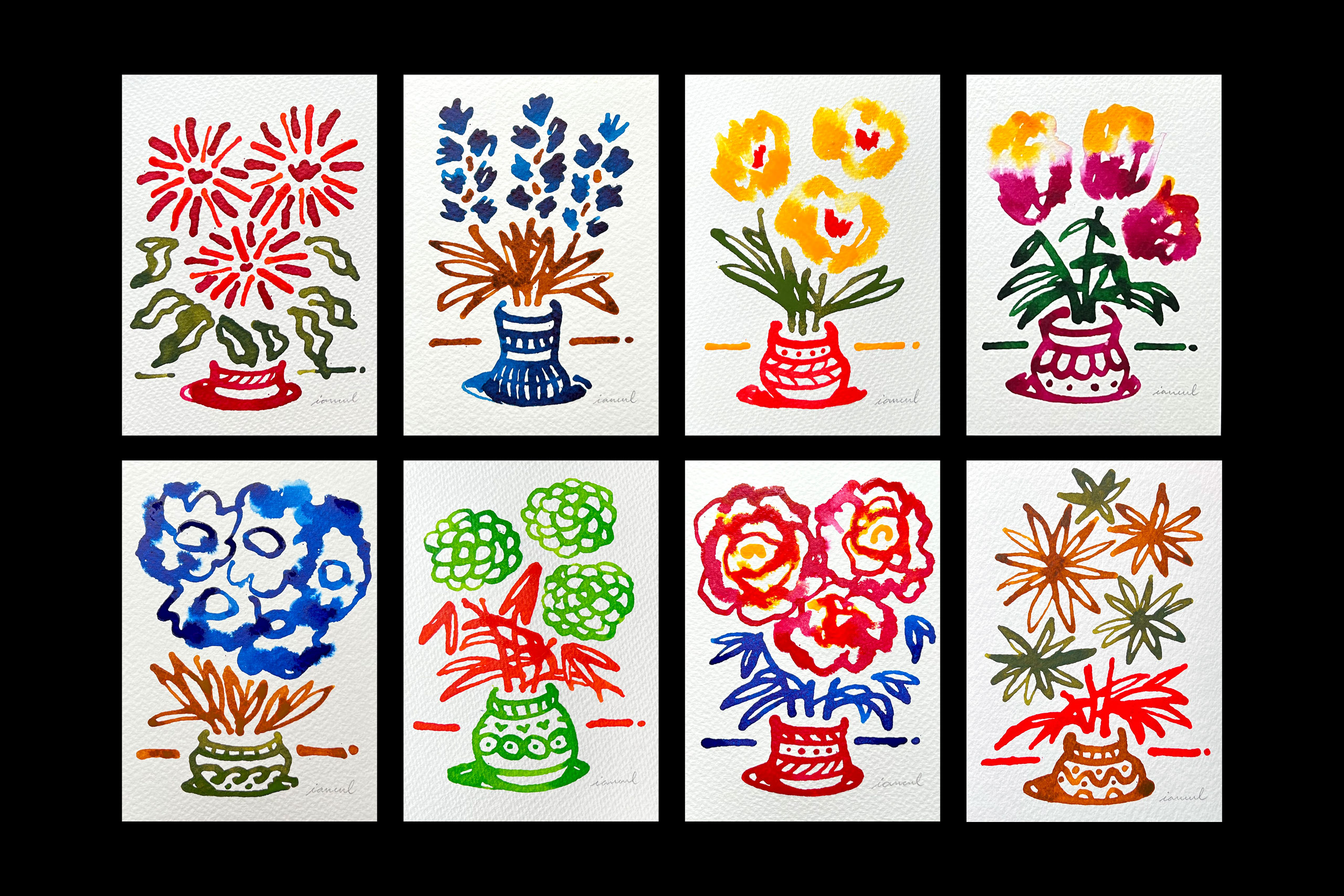 Overview
Flowers for her is a project I started in 2020, during the first covid pandemic lockdown. I've been doing it ever since, drawing flowers for my partner every morning. It's a nice way for both of us to start the day with a smile. So far I've made over 700 flower drawings.
This second series started mid-2021 and uses a different style of drawing (you can read about the first series in this case study). The new style was influenced by two other projects I was working on at the time. More about it in the Process section below.
There's a small selection of drawings in the images here, and you can see many more in the following videos.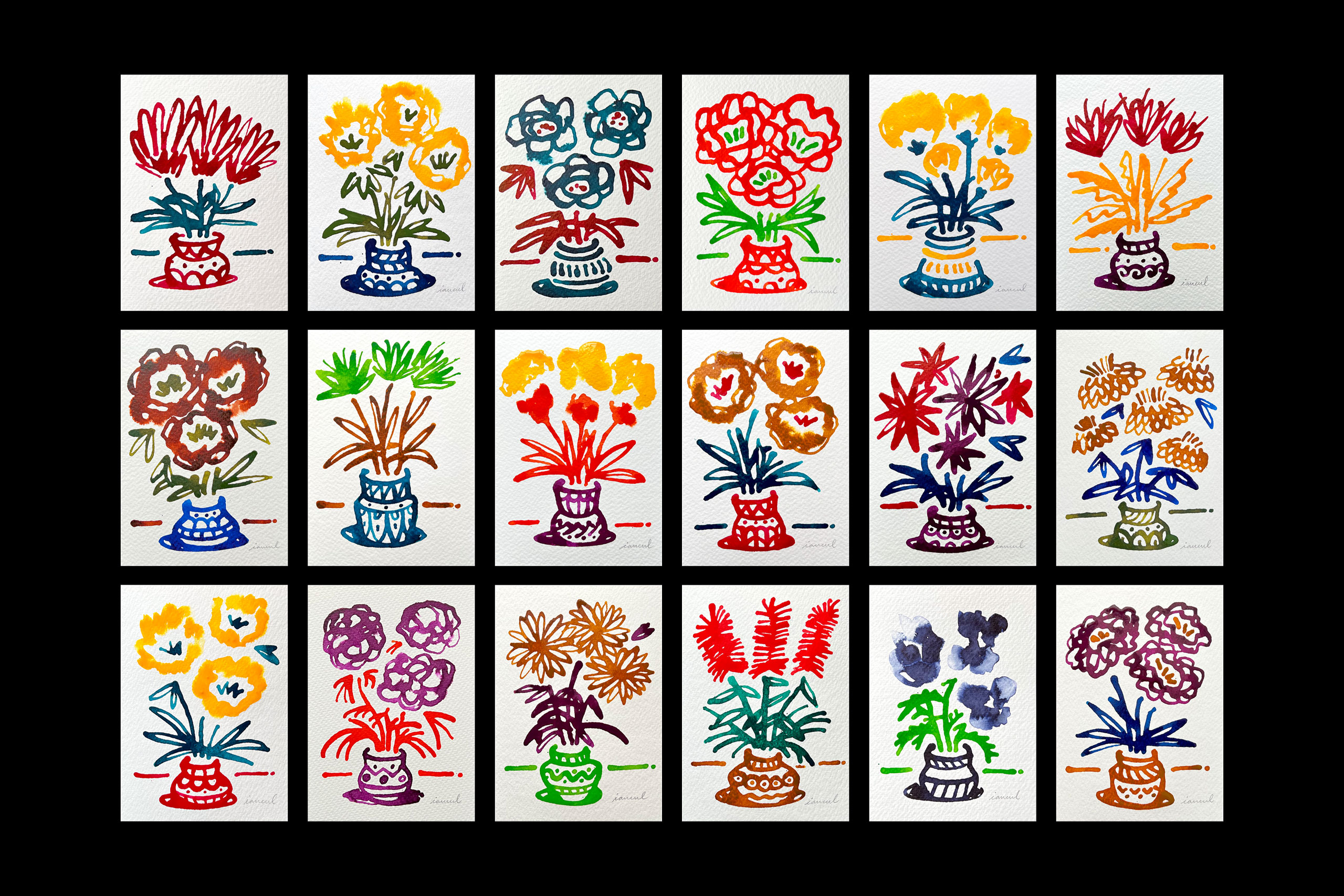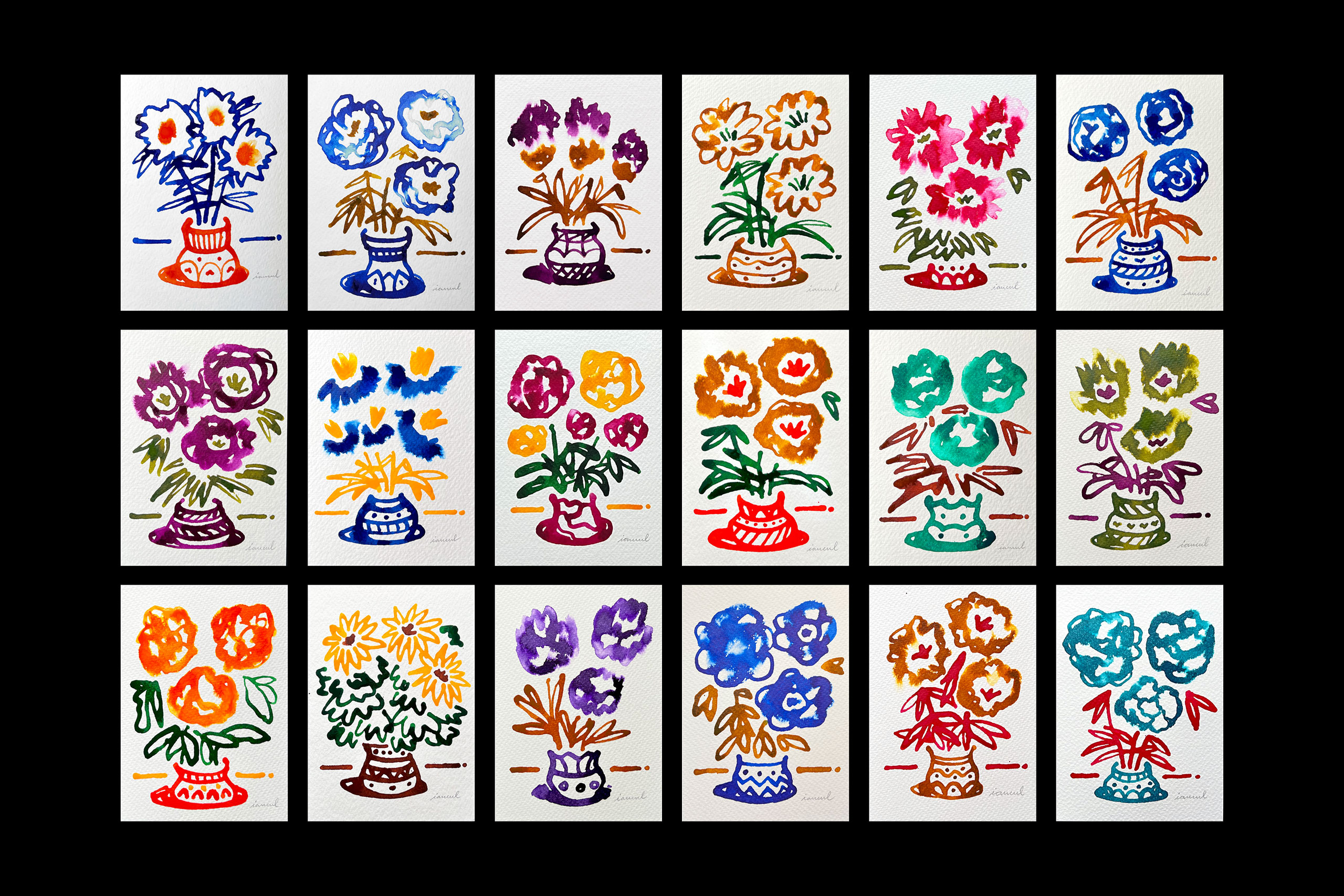 Videos
Each of these videos shows a month's worth of flowers, one or more drawn every day.
Process
The flowers are drawn using pigment ink on watercolour paper (A6 postcards). The small bottles of ink come with pippetes, which I use instead of a brush. They are quite tricky to use, as the ink flow is often unpredictable, but the resulting lines have a lot of energy and charm. In some cases I use an aquabrush to wet the paper before applying the ink, which creates beautiful variations in colour.
Usually I draw the flowers early in the morning, before breakfast. Some days I do just one drawing and move on to something else, while other days I do several until I'm happy with one (or more).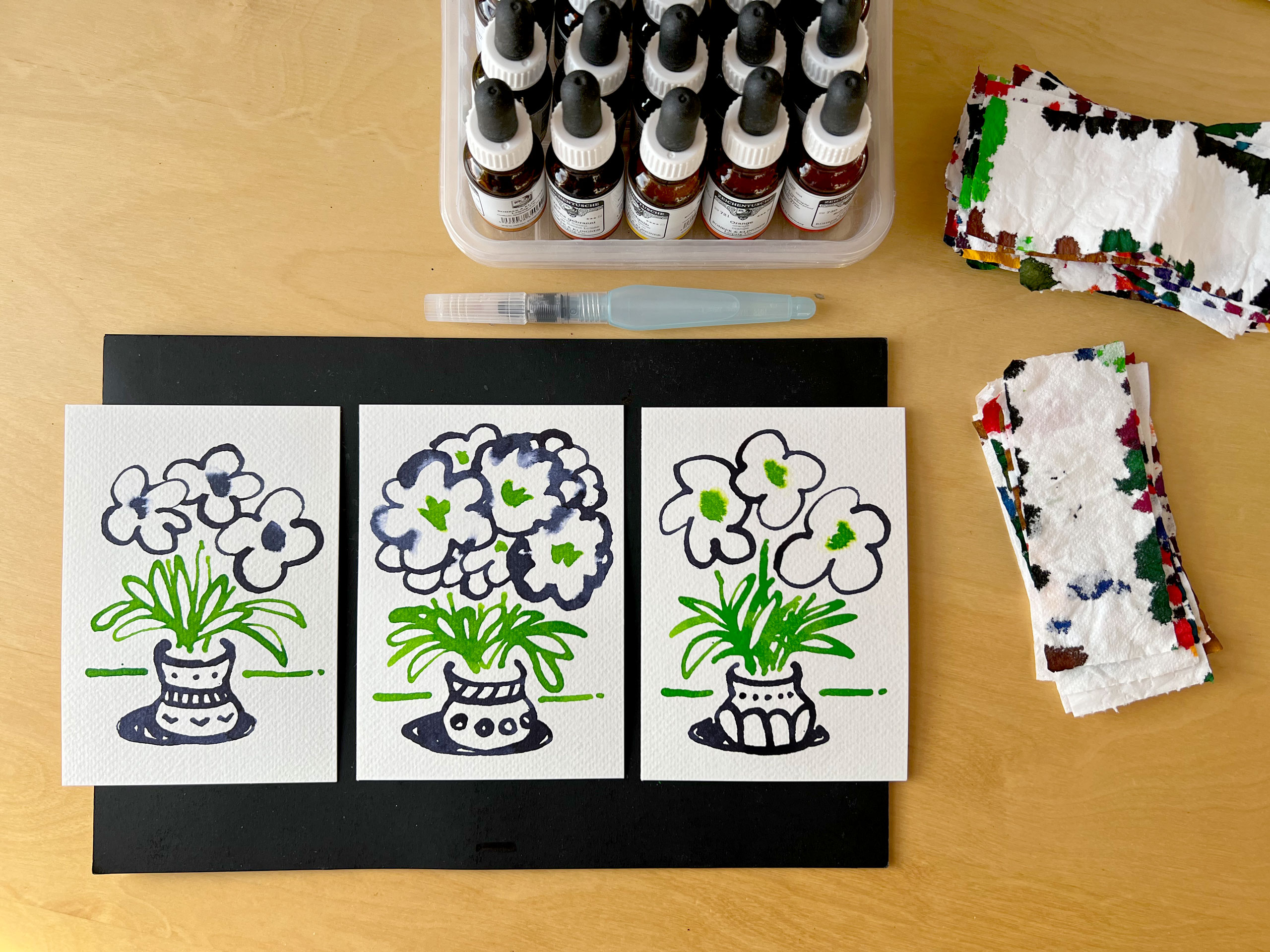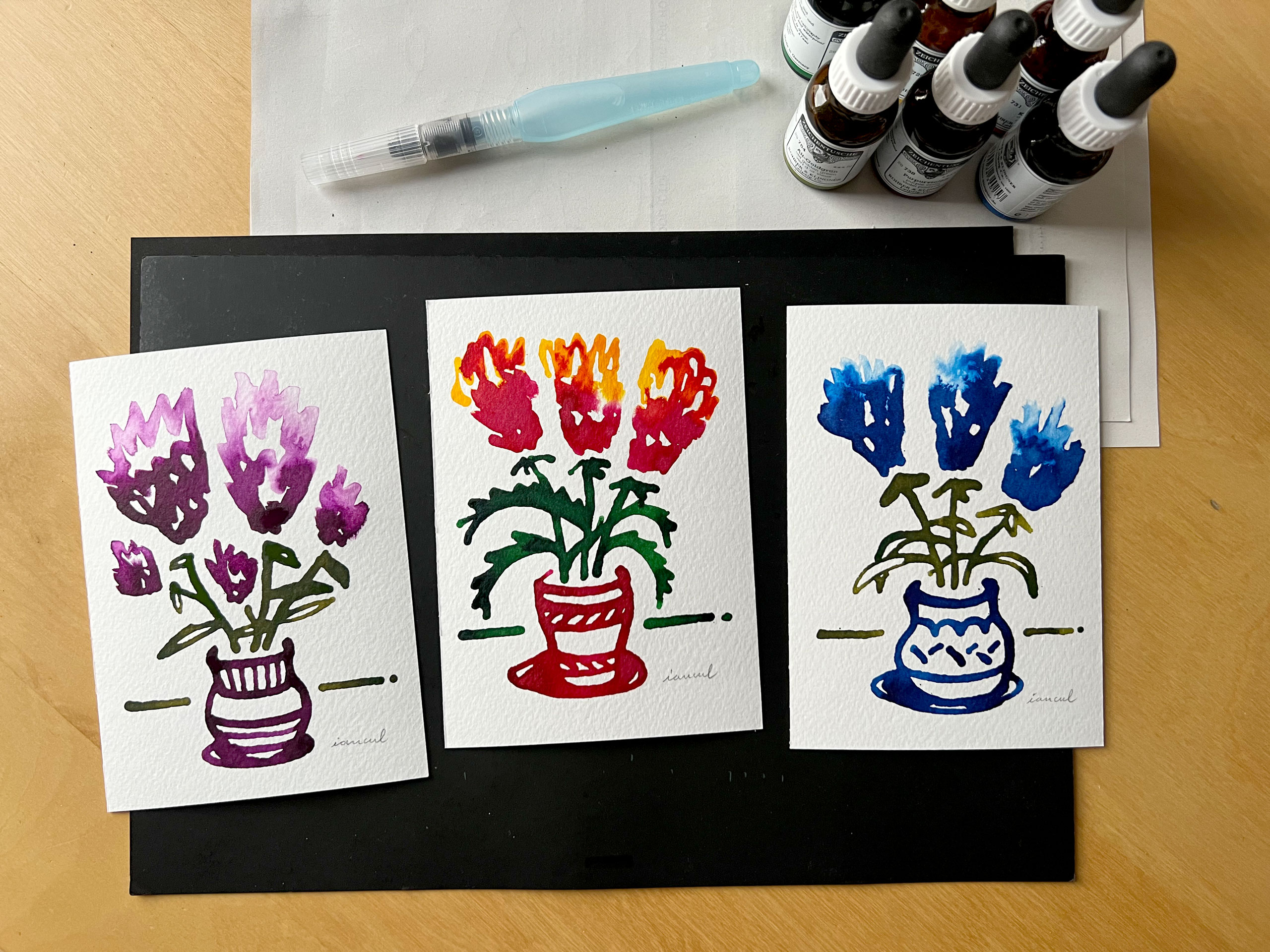 Stay up to date
A selection of flowers will be available as prints soon. If you'd like to stay up to date, please sign up to my newsletter (published every month of two).