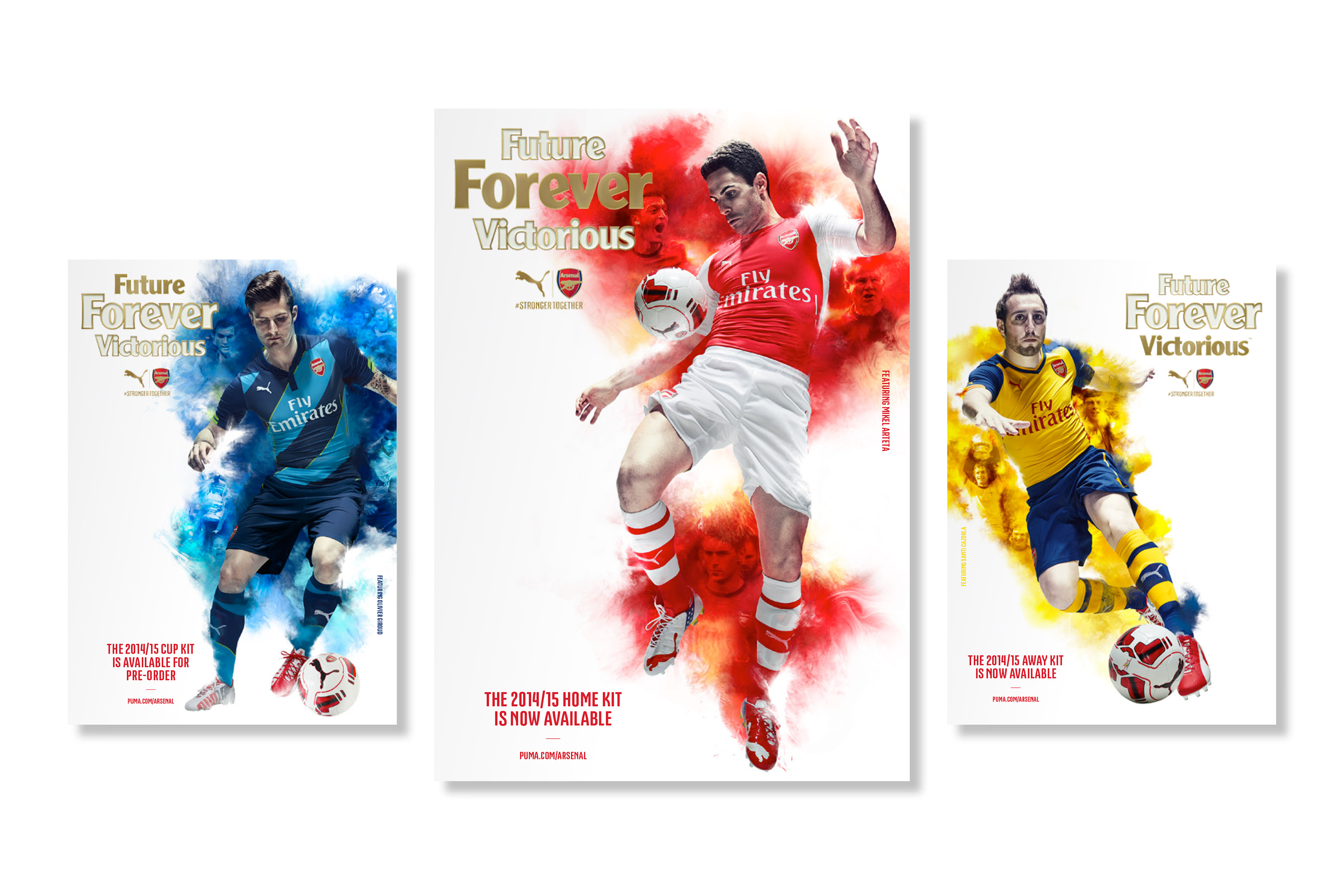 Overview
Mark Bonner and his team at GBH had already been working on the campaign and launch of the new Puma Arsenal FC kits when they asked me if I could help with their governance of the visual language and applications. I designed the grid system that would work across a wide range of formats, stadium signage and electronic banner animations, press and media backdrops and many more, including a comprehensive set of guidelines.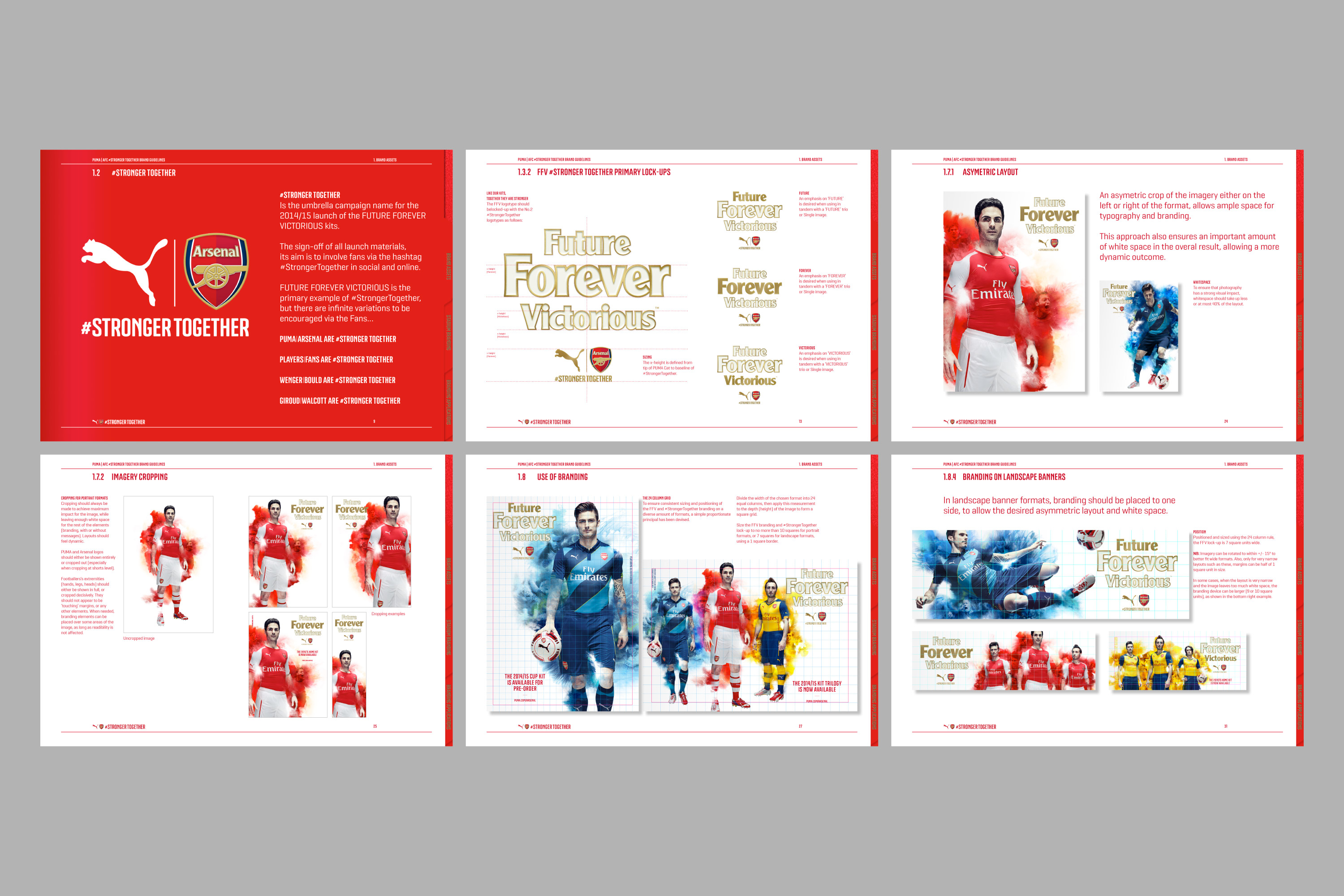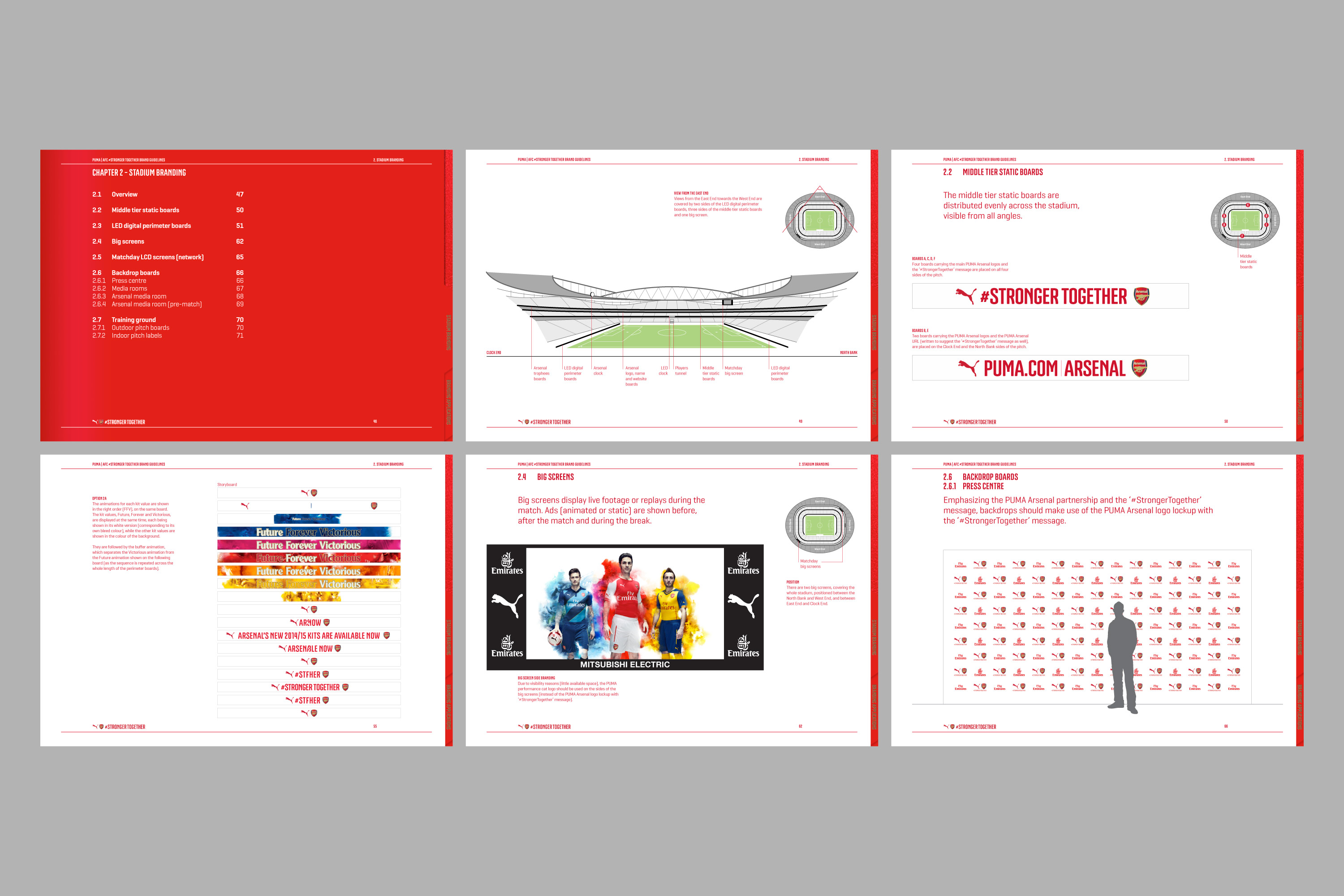 Project feedback
I worked with Iancu at a critical stage on a huge branding project for Puma & Arsenal FC in 2014, and found him to be a vital member of the team, diligently bringing an eye for detail and well written structure to help govern a global launch campaign for our client. He was a pleasure to deal with: fair, passionate, and extremely focused."
Credits
Project done while working with Mark Bonner's team at GBH. See the GBH case study for more details.