FS Lucas
Campaign & visual identity for the launch of the geometric typeface FS Lucas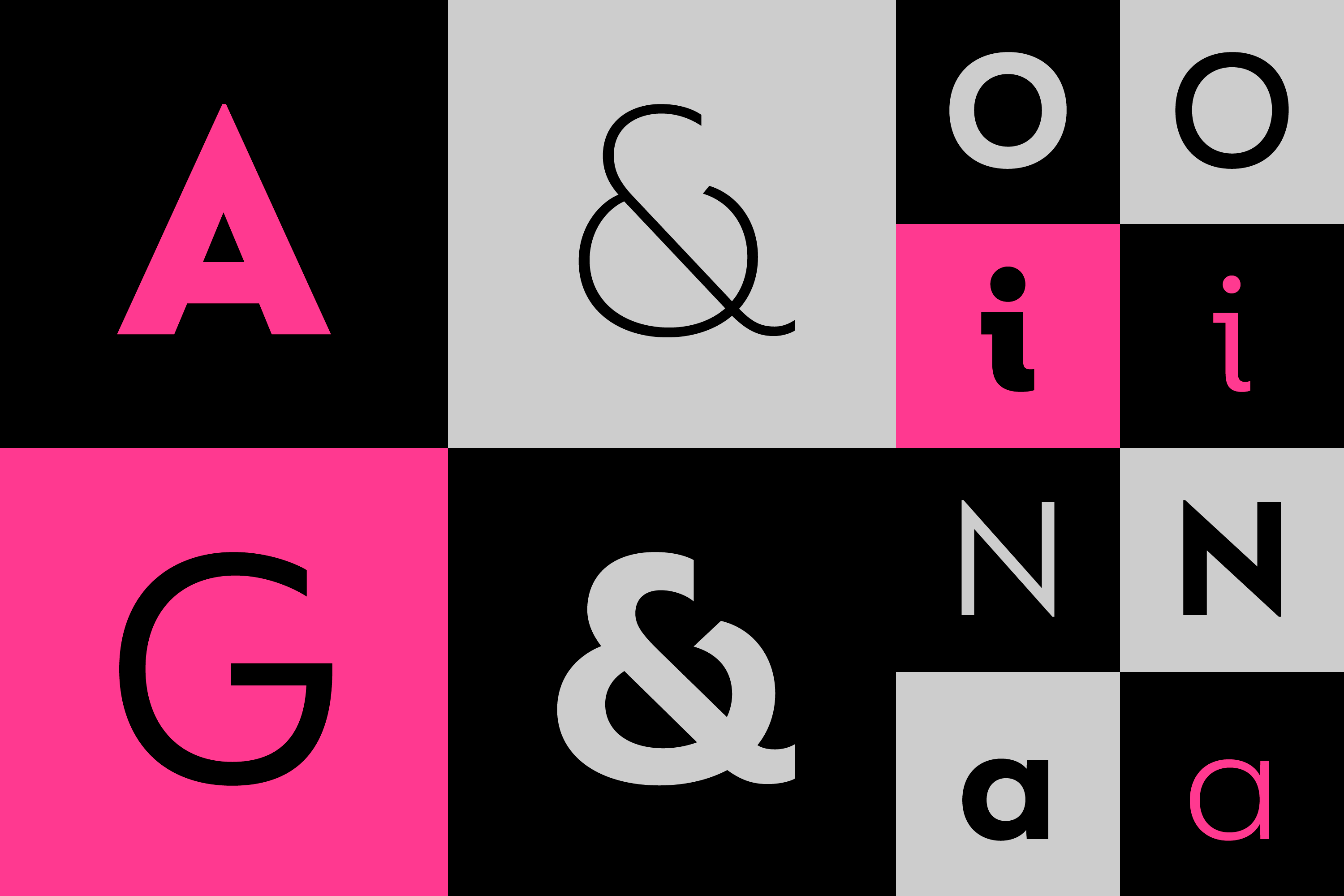 The brief
Fontsmith, one of the leading type foundries in the UK, needed a campaign and visual identity for the launch of their new geometric typeface, FS Lucas. I was more than excited when Jason Smith got in touch and asked me if I could help.
The idea
The colour‐changing grid 'illuminates' the characters, focusing on their individual beauty, presenting the wide range of widths while reminding of the typeface's sources of inspiration, early 20th century art deco and modernist designs.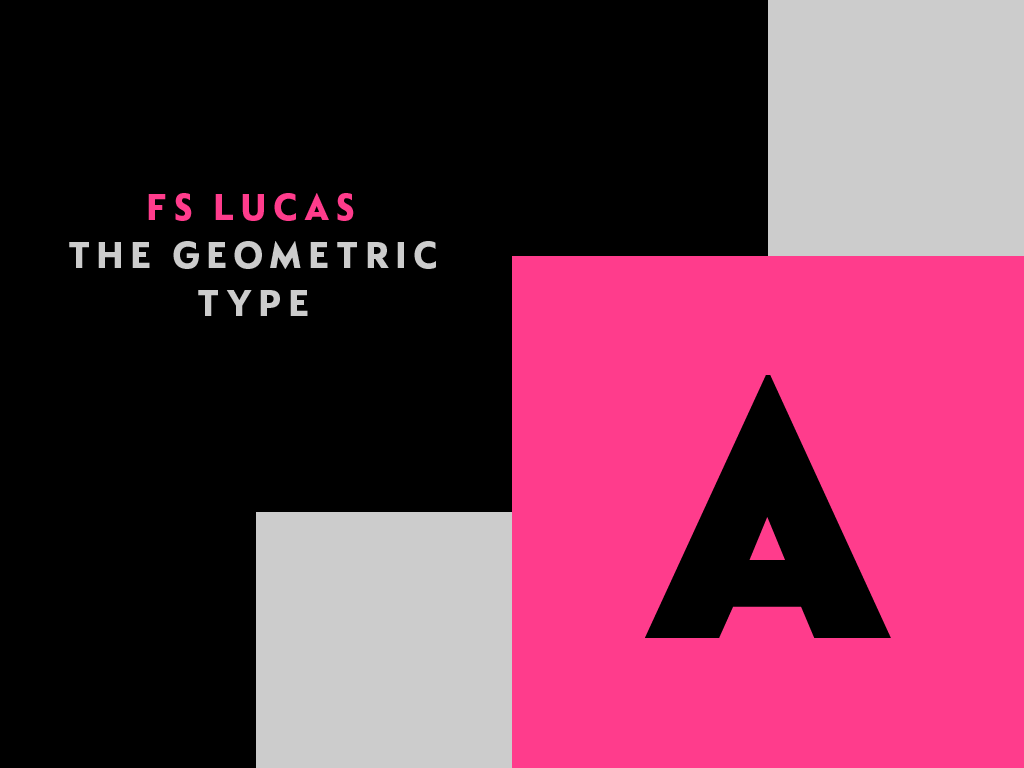 Animated teasers were used across social media (Instagram, Twitter etc) to create anticipation for the typeface's launch. They were followed by longer animations, animated banners, newsletters, blog posts and illustrated articles.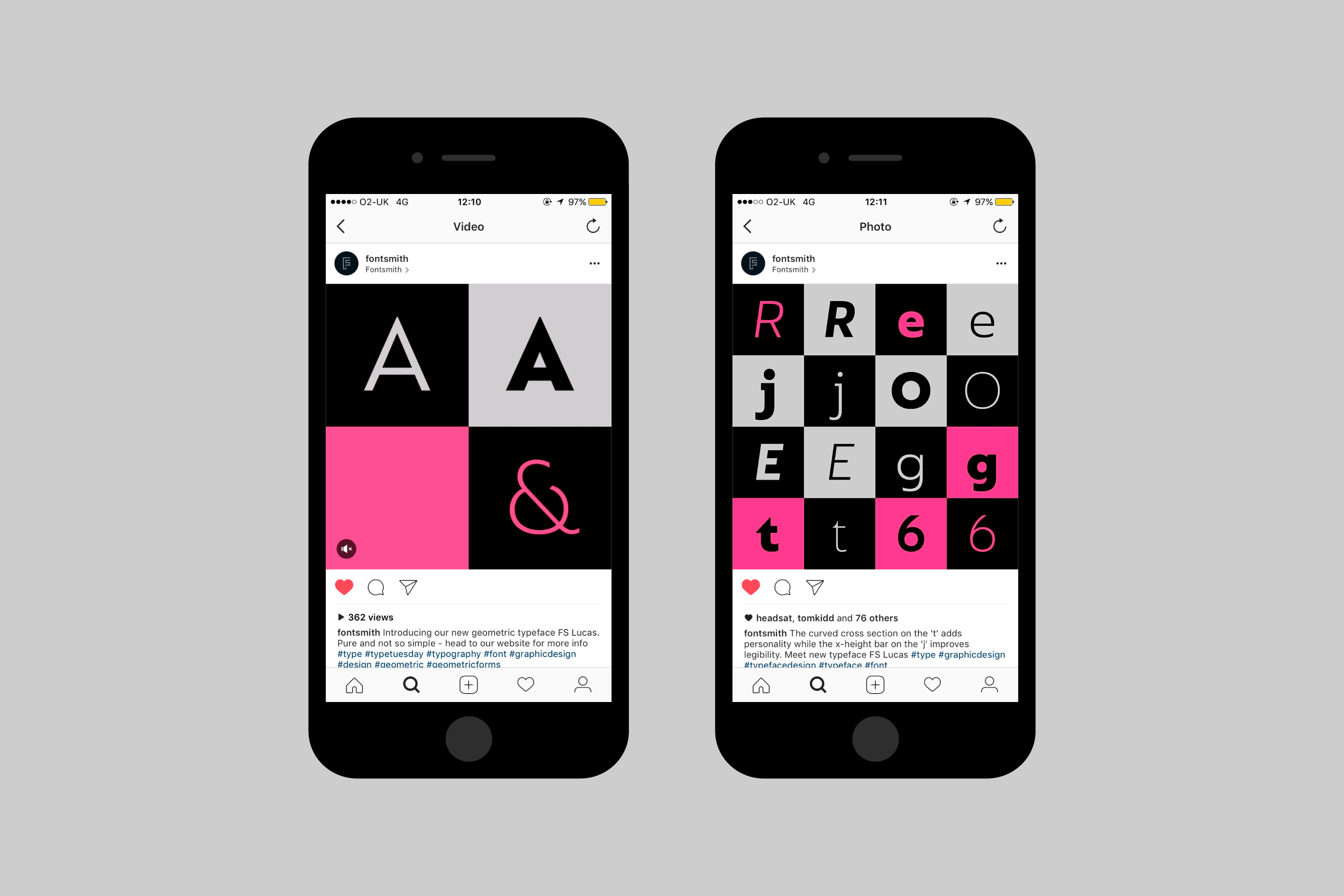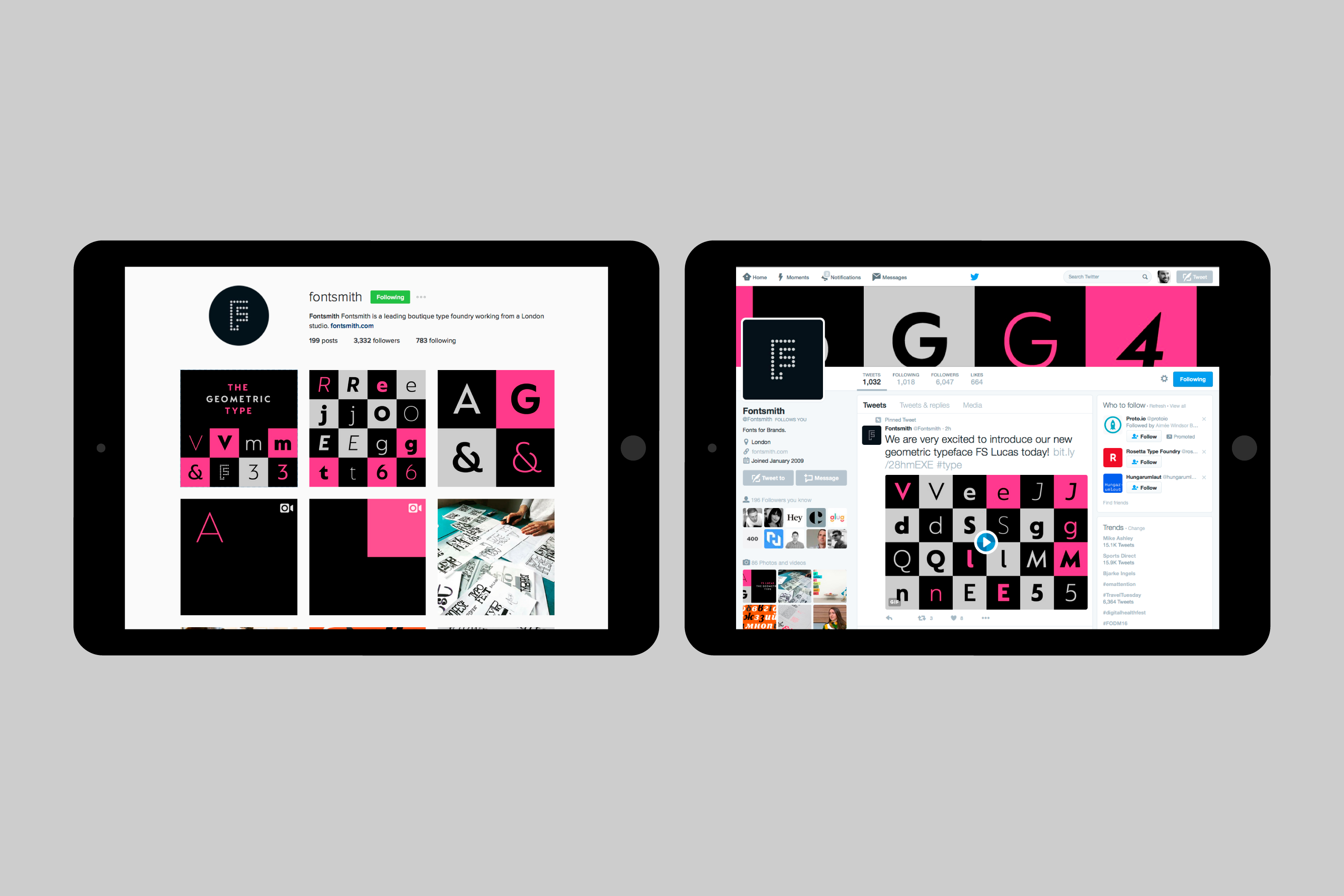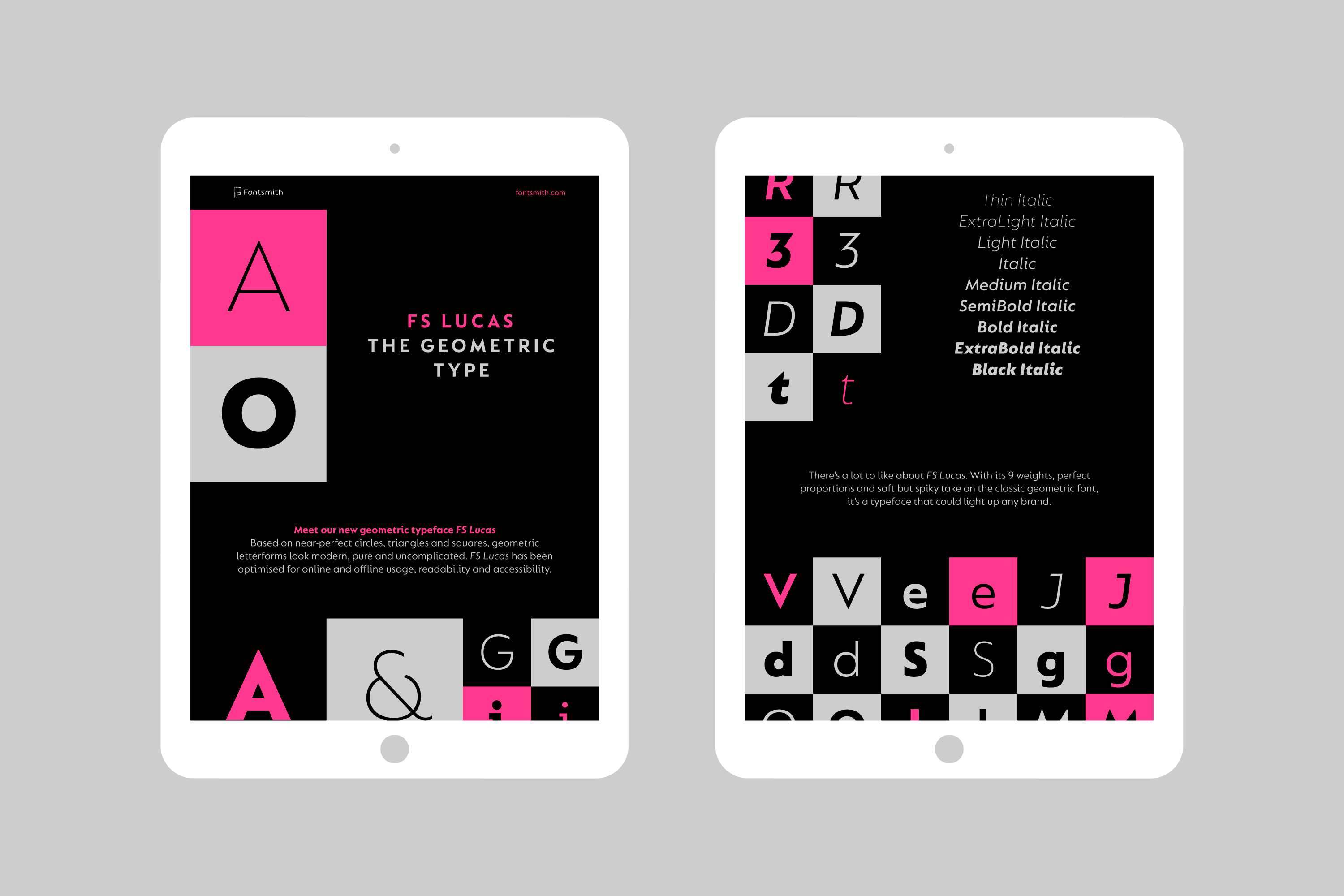 A wide range of different-sized animated banners were created. These were shown across many of the creative industry's popular online magazines, like It's Nice That, Creative Review etc.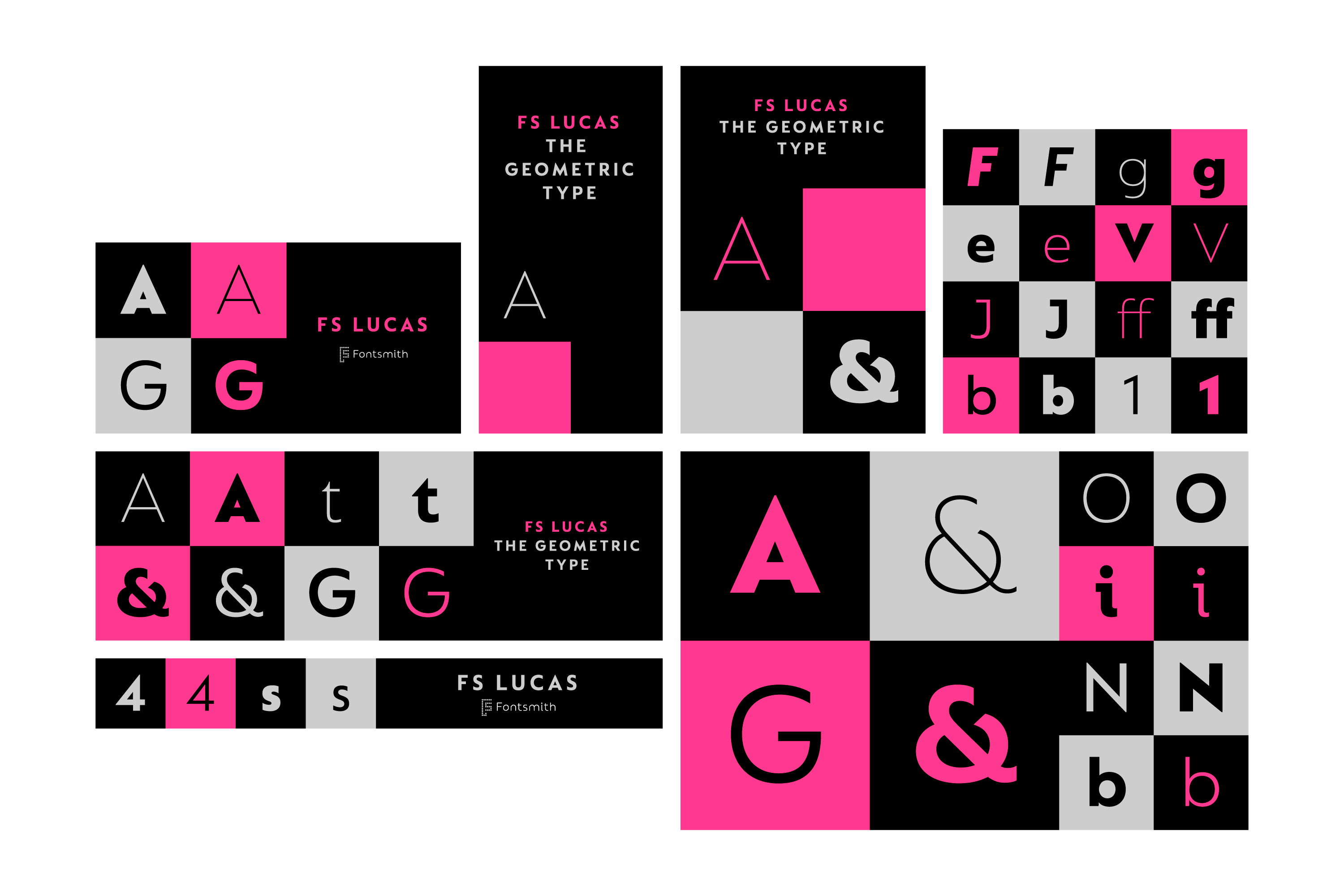 Foldable brochure / poster
A brochure presenting the typeface would unfold to reveal an A1 poster, printed in black, grey and neon Pantone. The brochure / poster was also included in the goodie bags for the Brand Nieuwe Conference in Amsterdam, 2016.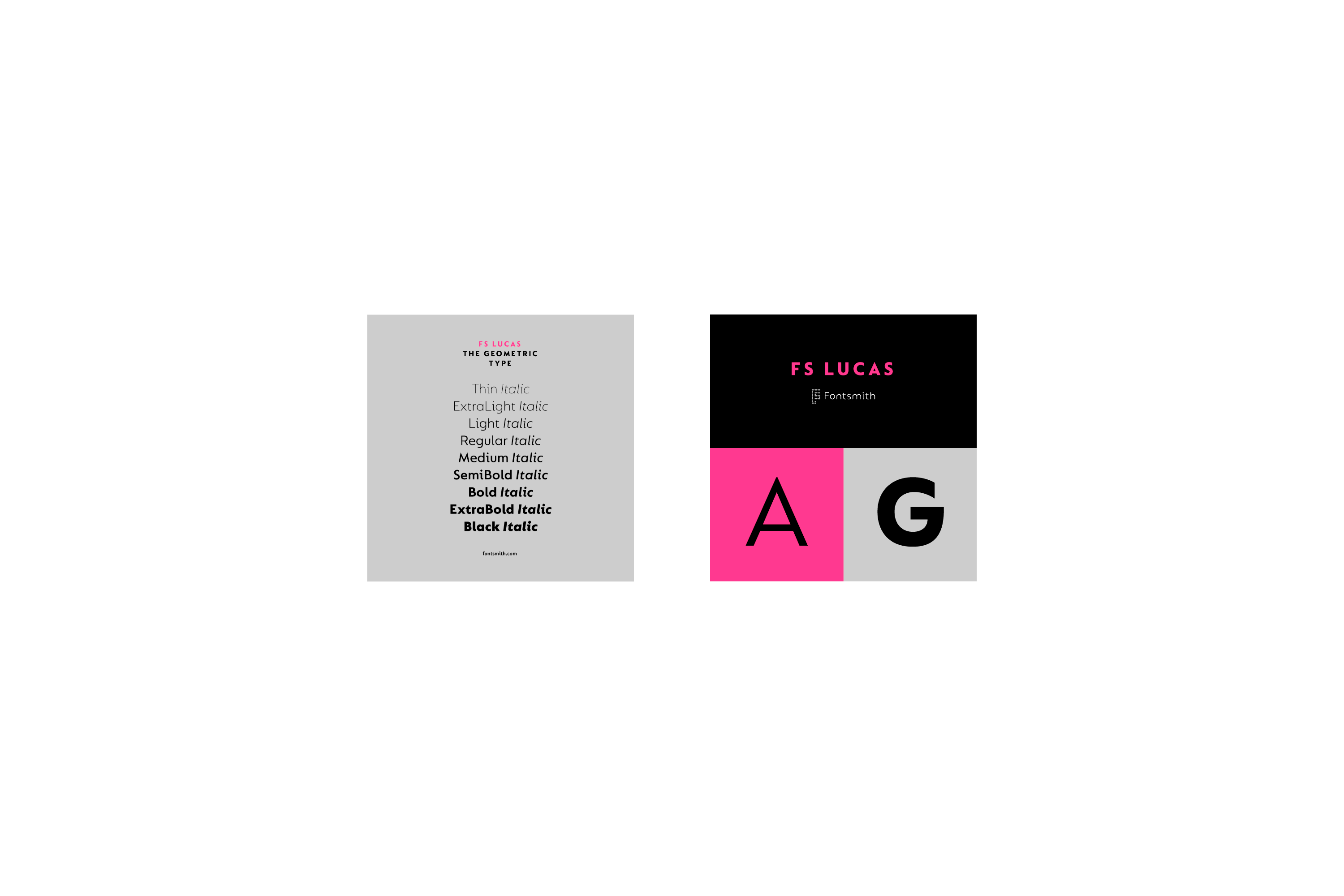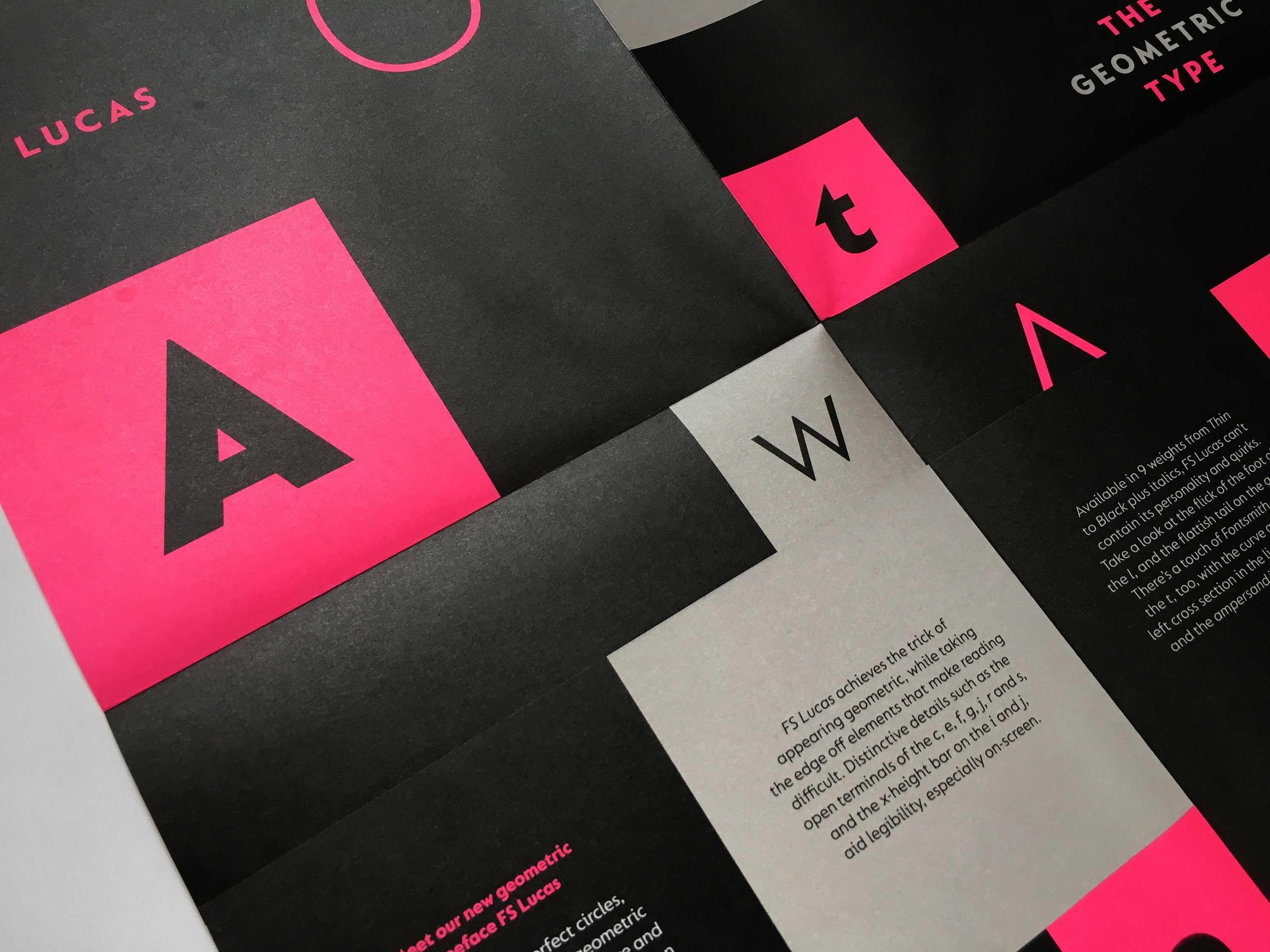 Part of the process
From the very beginning, Cassandre's and Mies van der Rohe's works were a big influence. The colours were initially inspired by the former's posters, while various grids inspired by the latter's architecture would highlight the beauty of each character.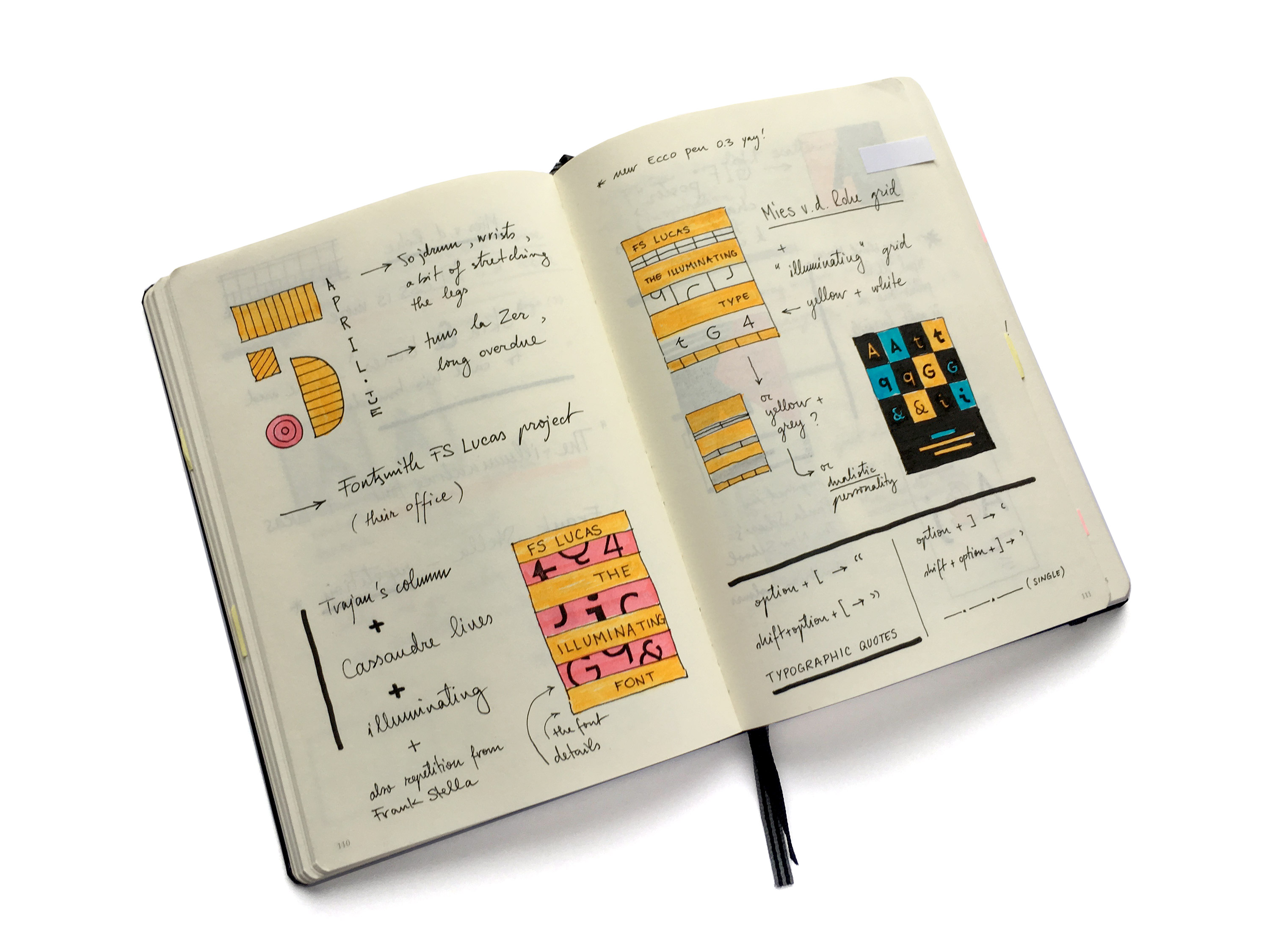 Throughout the project, Jason and myself discussed a large number of colour schemes. The black-yellow-blue option was inspired by Cassandre's posters and was our favourite for quite a while. However, it somehow didn't feel modern enough. While going through many different options, I decided to do one for my own delight, using my cycling club's colours, black-grey-magenta. Needless to say, it stood out from the rest and was eventually picked as the final colour scheme.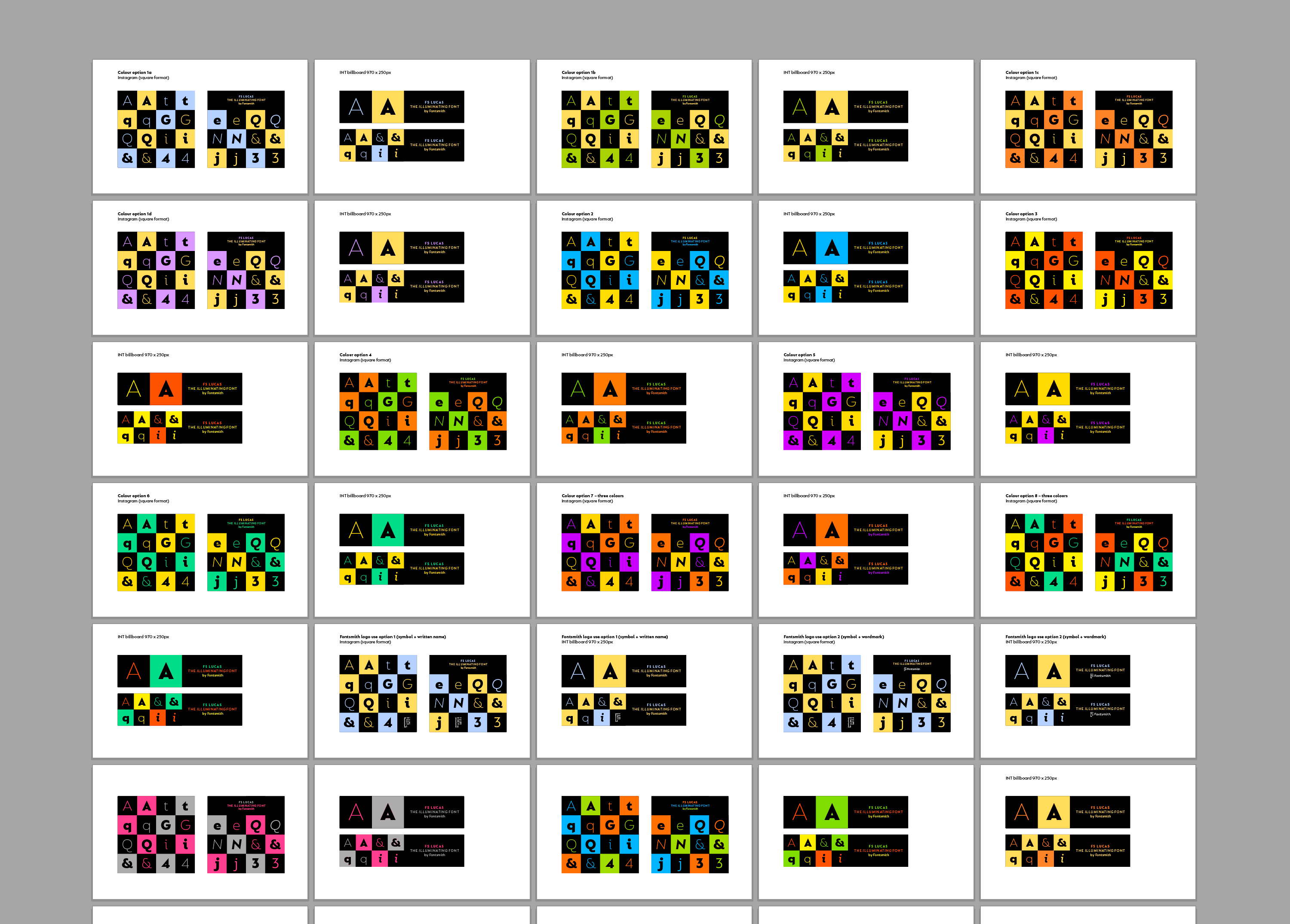 Credits
Working directly with Jason Smith, Fontsmith's founder. You can read more about FS Lucas in the Fontsmith blog post.