Fire engines bike — Legor Cicli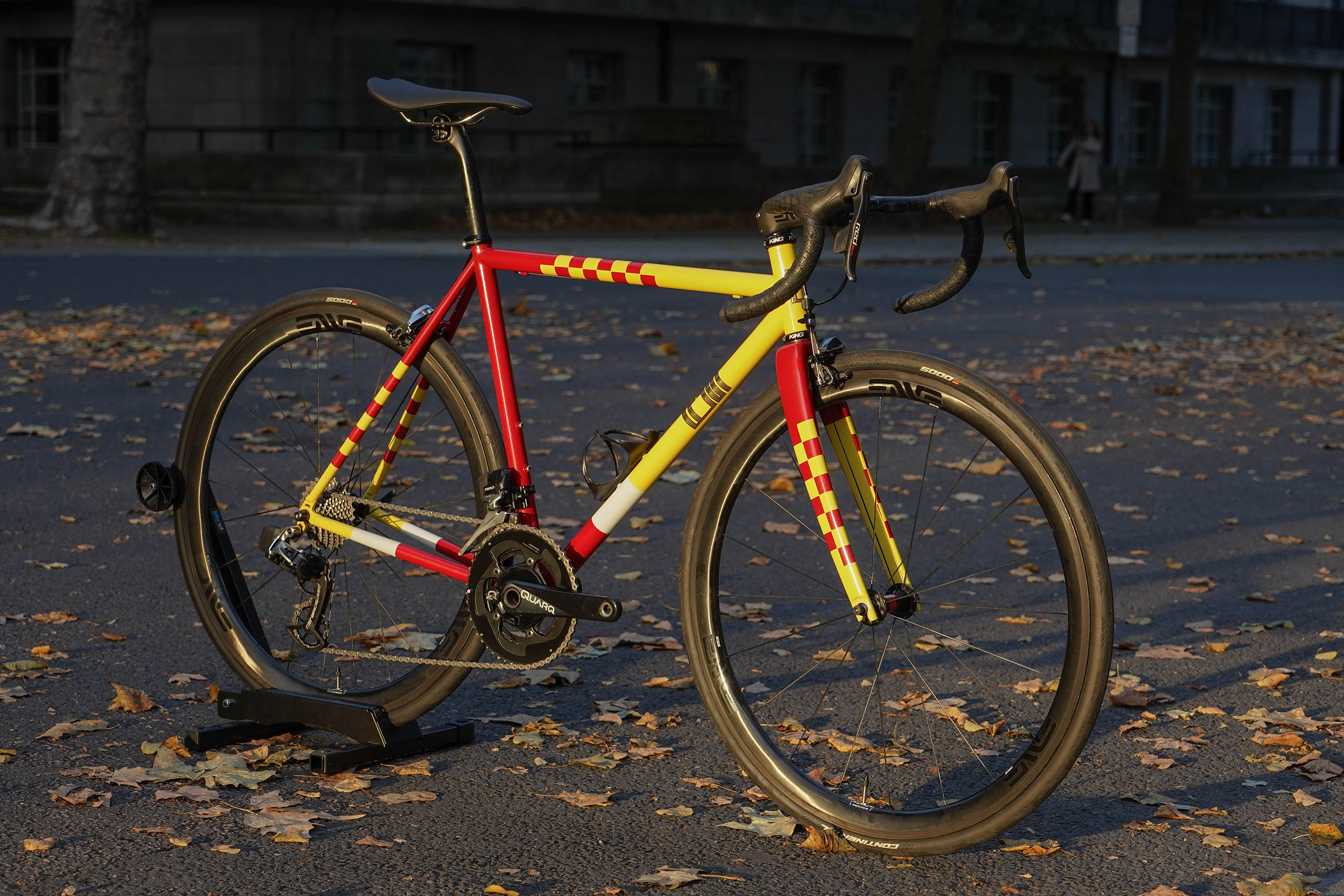 Overview
Following the two previous bikes that I had designed (the "ginkgo" and the "alpenglow" bikes), another fellow RCC club member asked me to help. Hannah's bike was a custom built steel frame in a simple two-colour design, typical of Legor Cicli bikes. Hannah wanted something that would truly feel "her own". We discussed several ideas (see the process section below), with the final design being inspired by fire engines from the UK and Hawaii.
The frame and fork were painted by Paul Quinn of Quinntessential Customs Workshop. Here's what he had to say about the project:
"The finish called for vibrant primary colours with chequerboard transitions and some crisp white panels for colour separation. The 'special' part of this finish is however, the branding which is presented in 24ct gold leaf with a sharp black outline; that's a tricky effect to achieve but essential to the end result, so well worth the effort. Frame and fork buried under a clear and polished up to a high gloss sheen. If you know anything about hand-made steel frames, you'll understand my delight in being able to work on a frameset bearing the Legor Cicli name."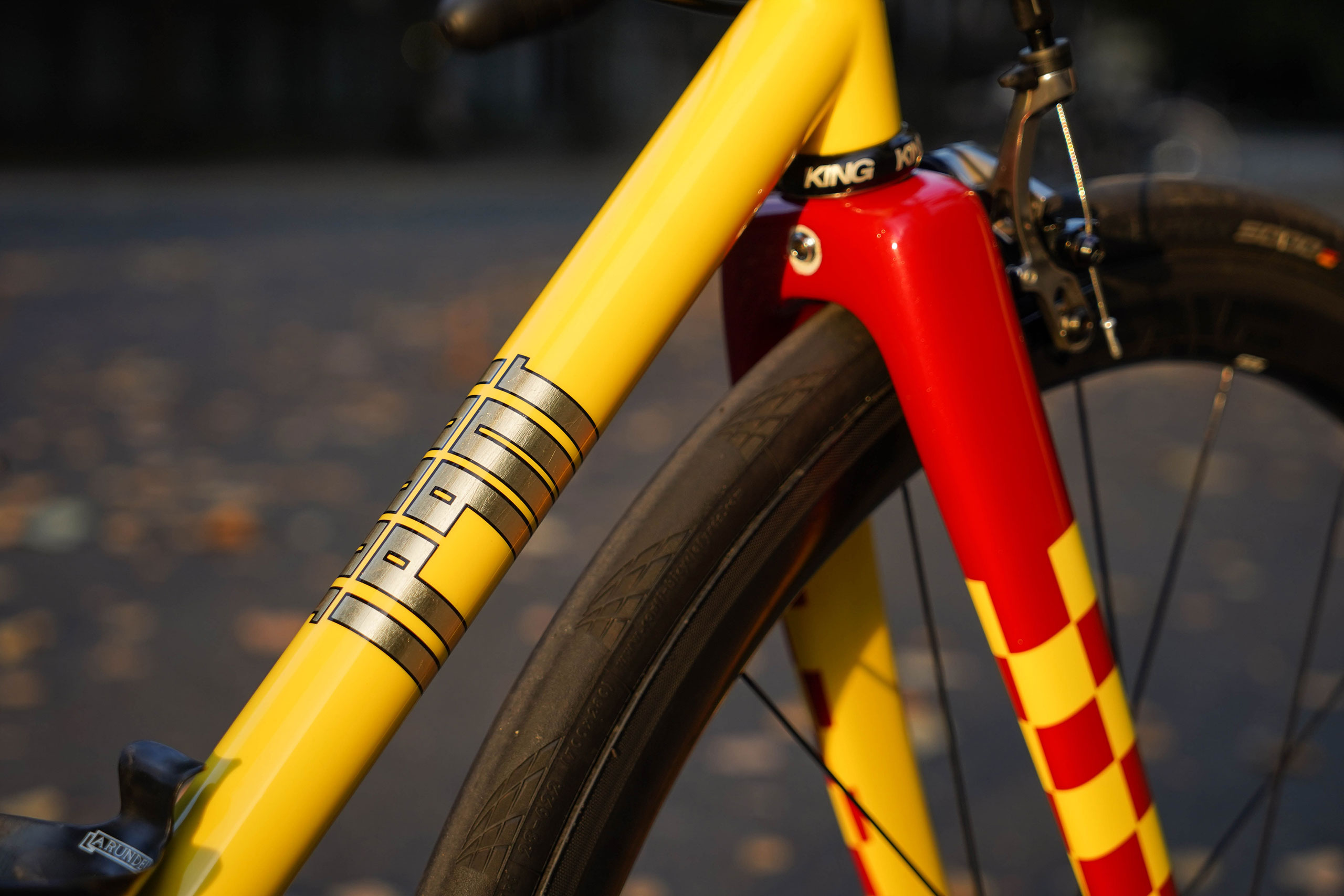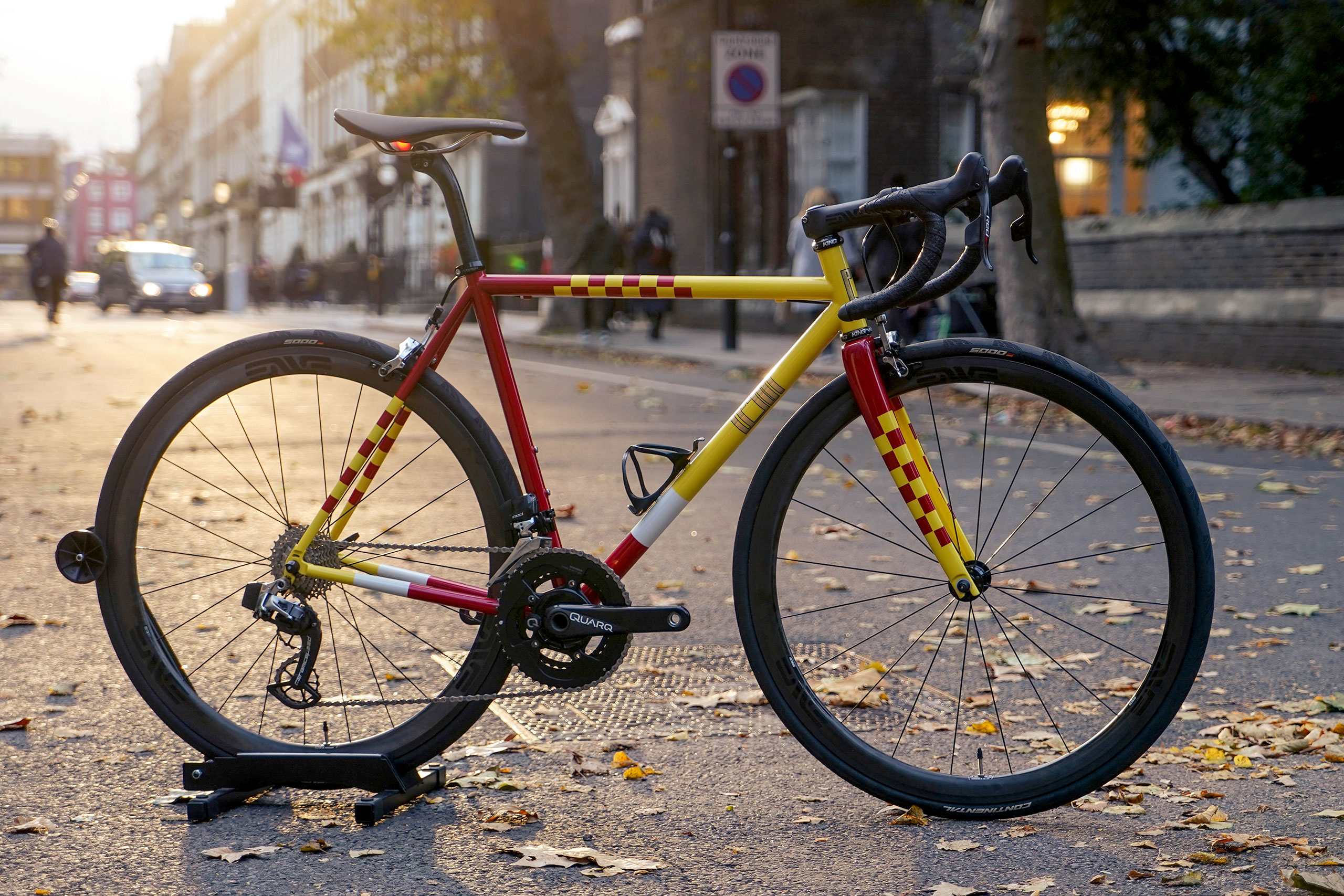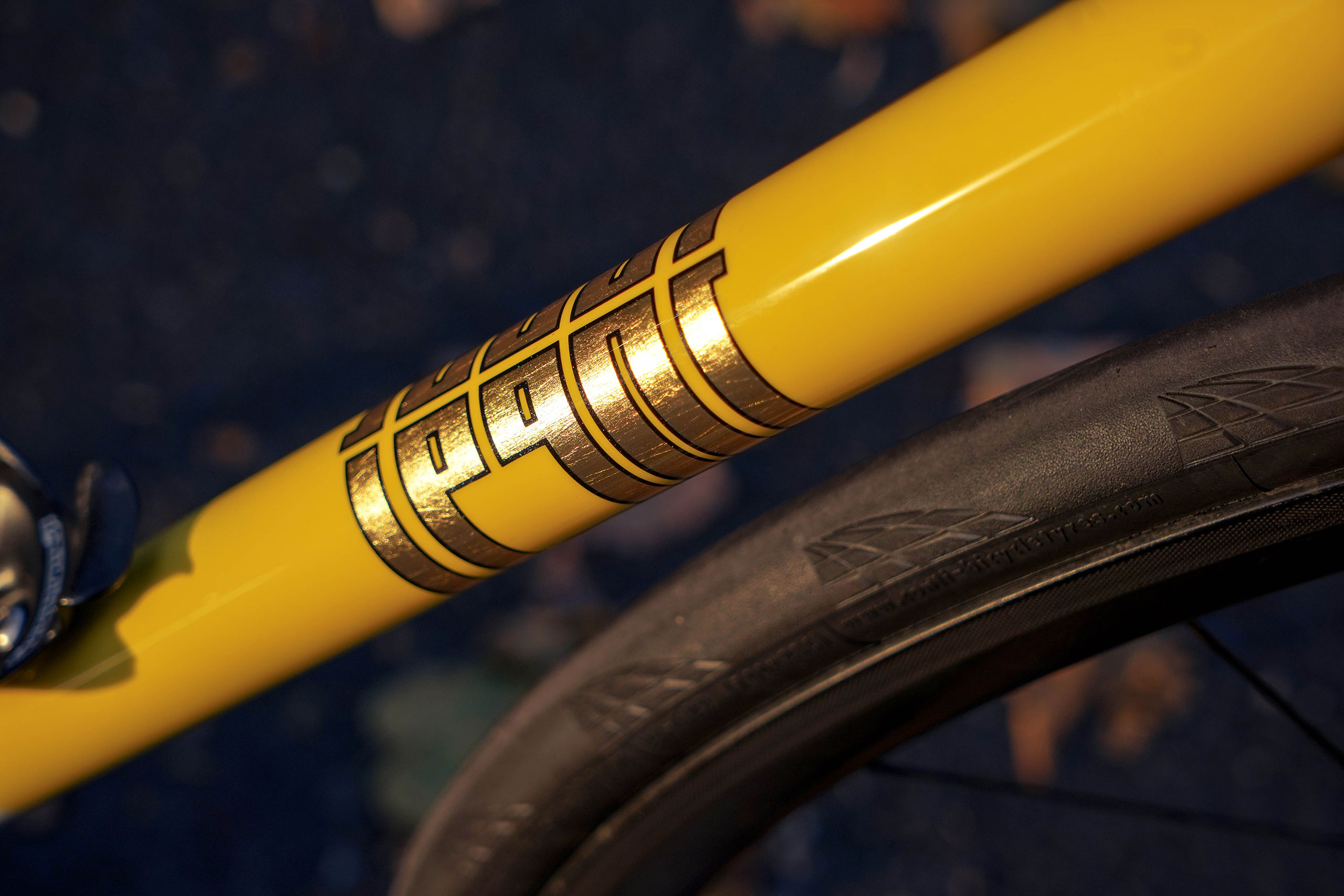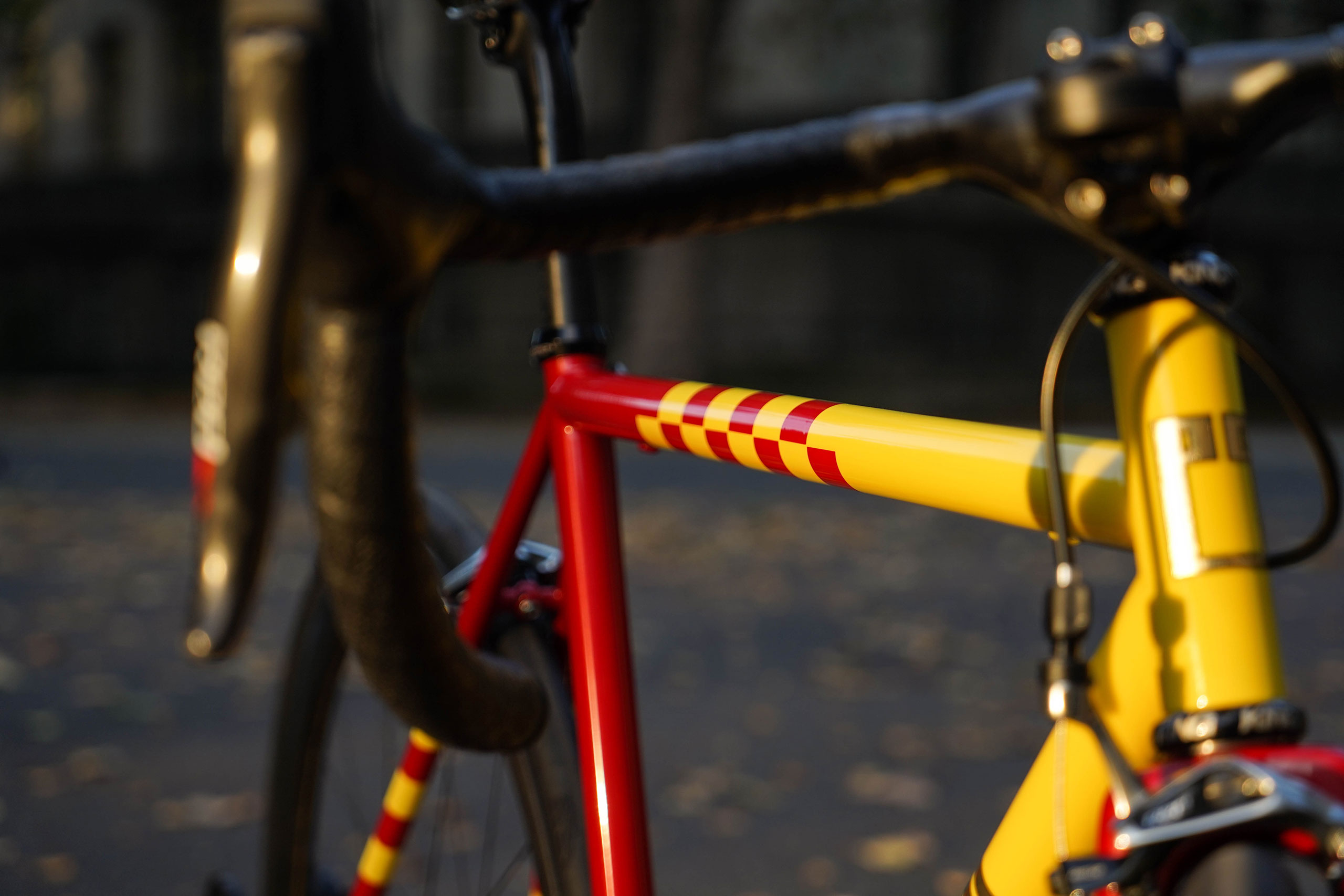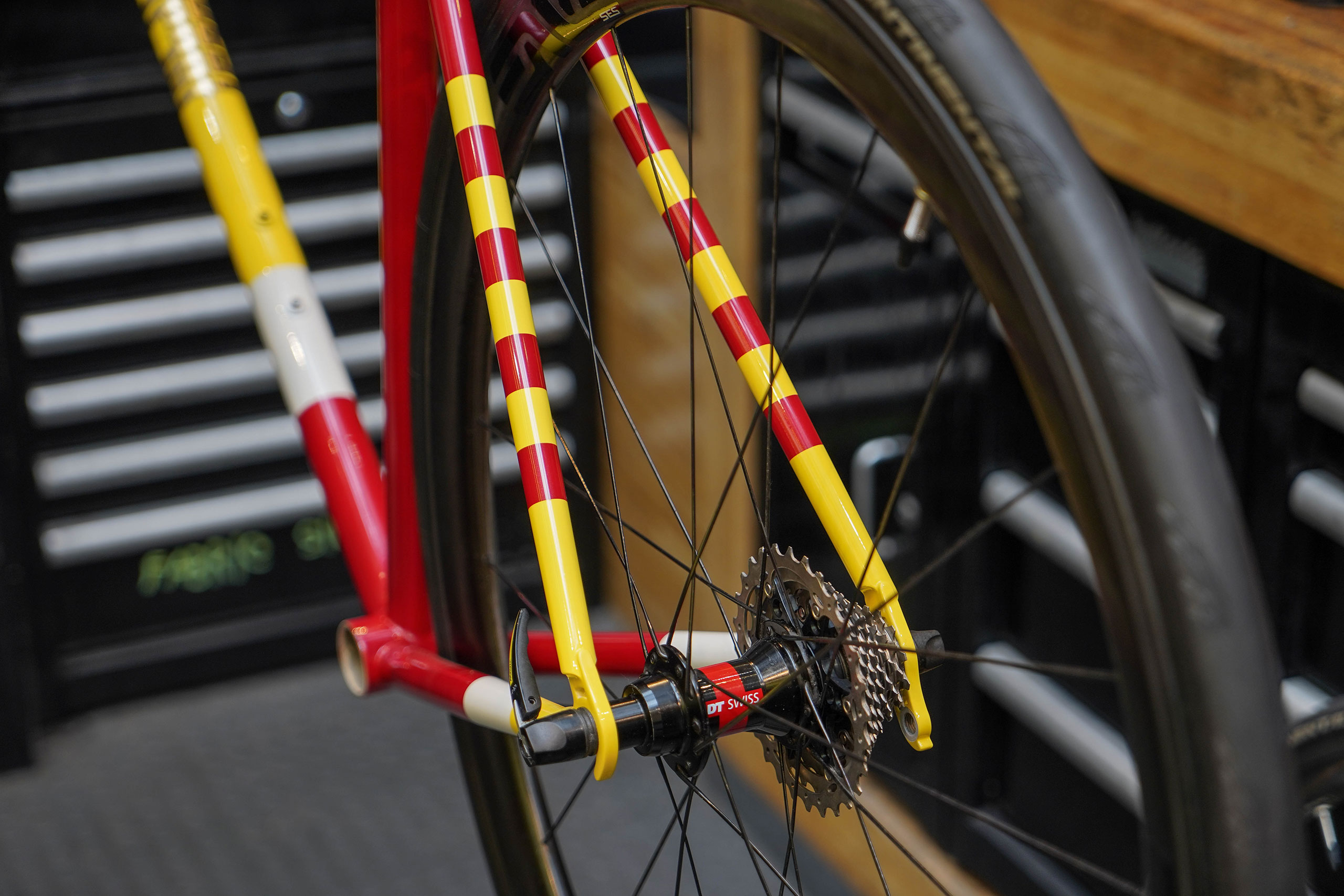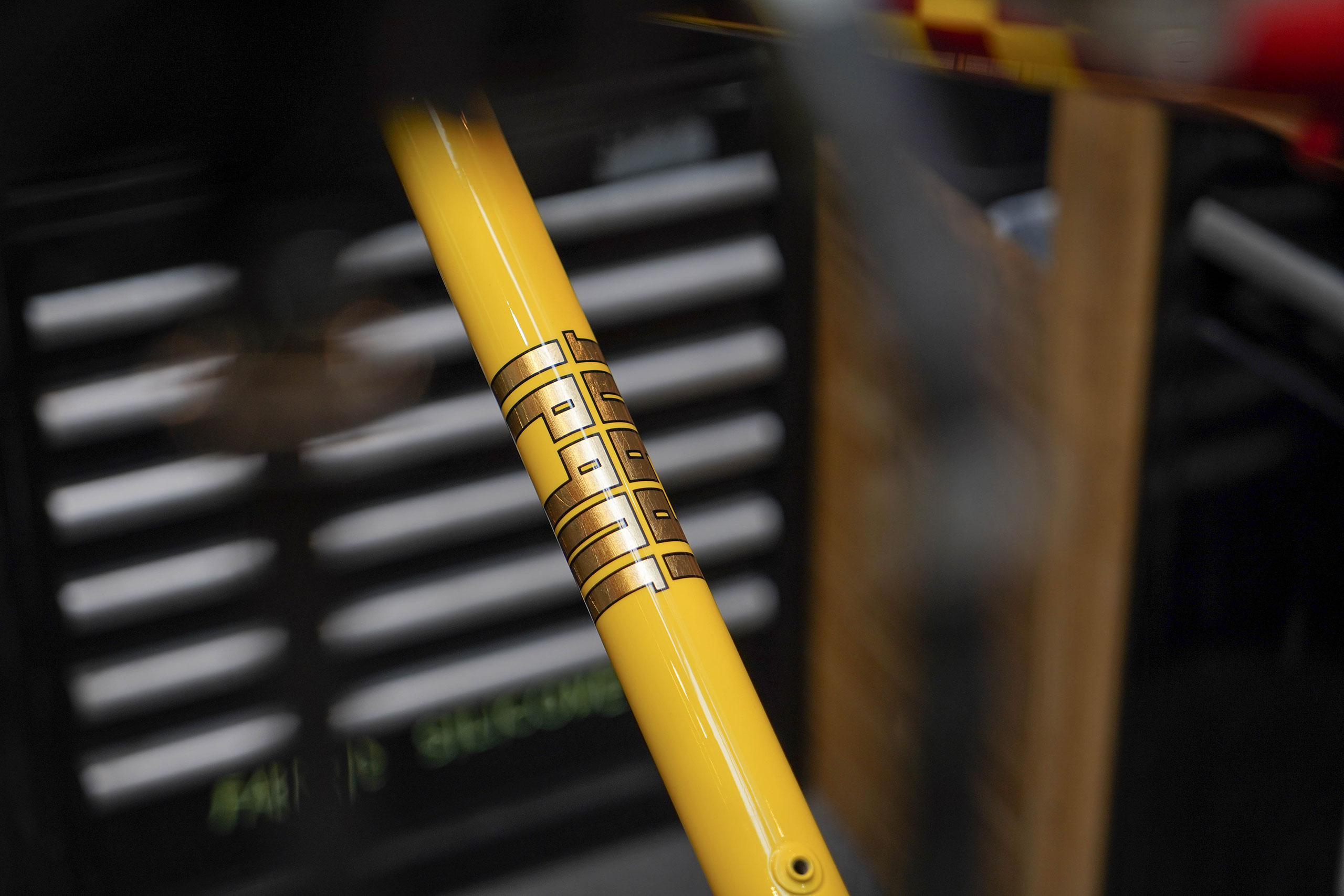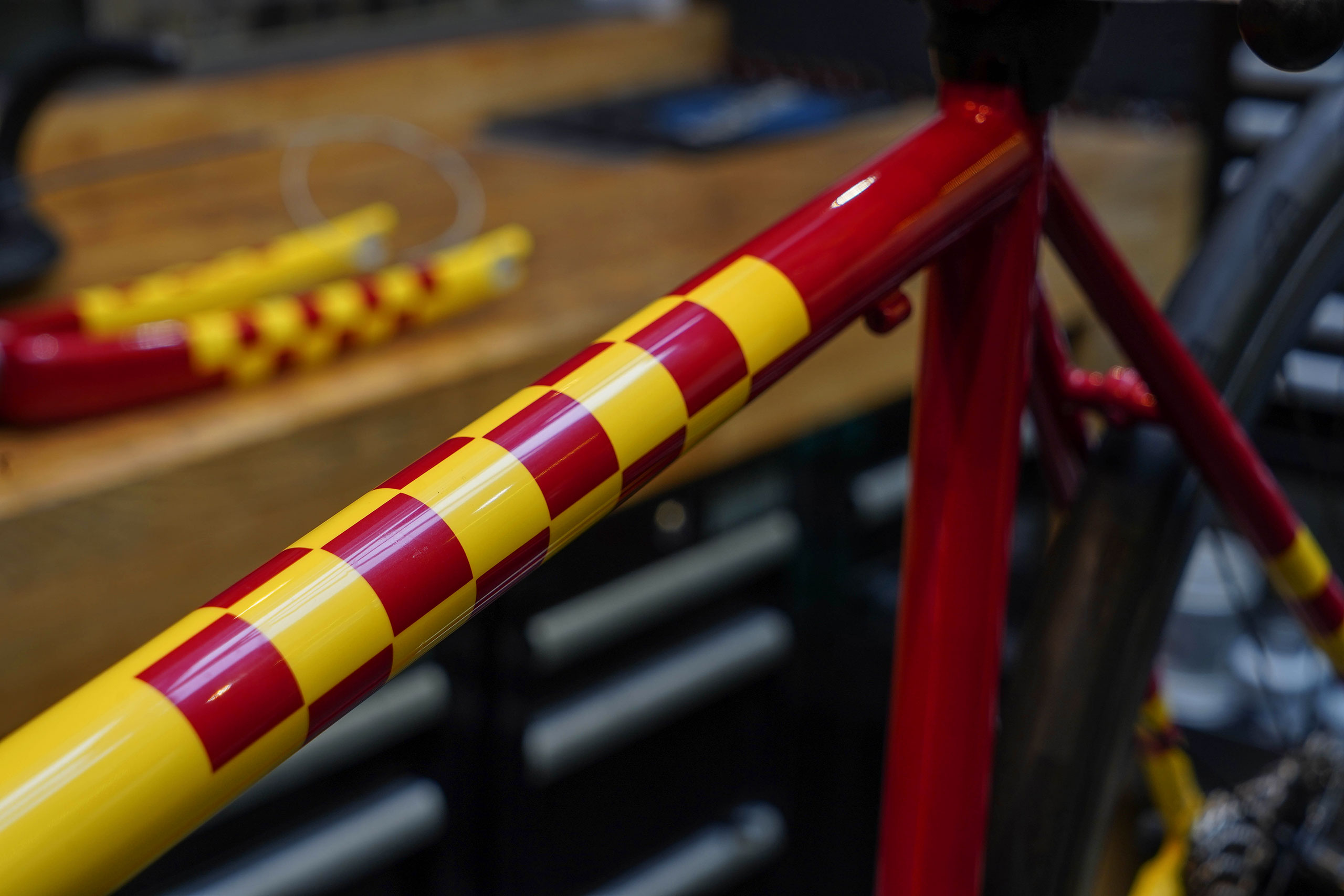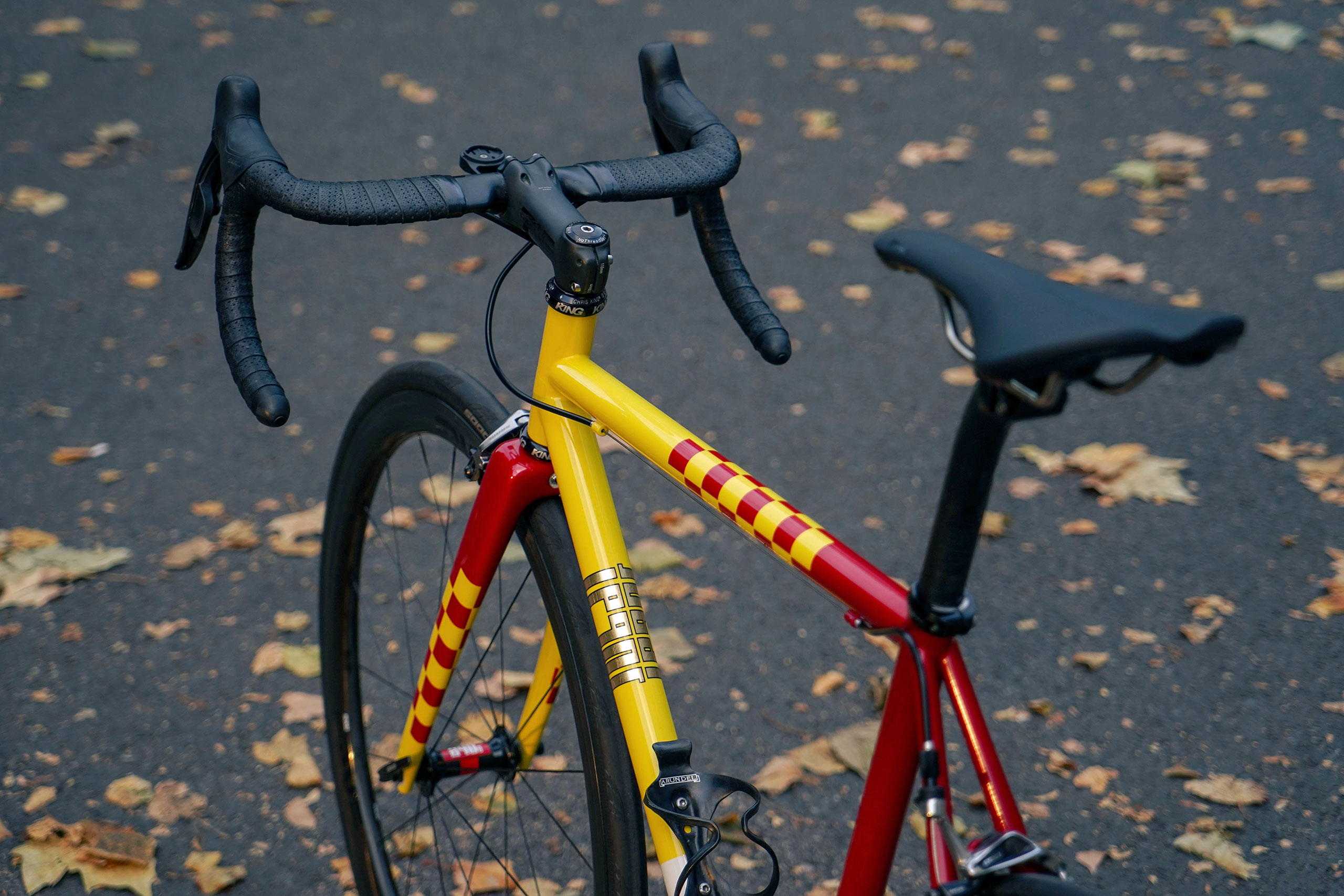 Process
Hannah and I started by discussing a few ideas based on her personal history and taste. One theme was hot rod flames, inspired by a helmet Hannah had when she was younger, another was fire engines. We agreed that the second theme felt more unique. Part of Hannah's family is originally from Hawaii, and she has lived in the UK for a good while. So it seemed like a good opportunity to create a design inspired by fire engines from both regions.
Once we were happy with the design concept, we talked to Paul to see if there would be any issues with the painting. The bike's frame changes shape and tube diameters all the time, so applying repeating patterns is quite difficult. We went through a few rounds of adjustments, trying to stay close to the initial concept while making sure that the painting was possible. Several optical adjustments were necessary in order to achieve a consistent overall look, but in the end we were all very happy with the result.