Ginkgo bike — Firefly Bicycles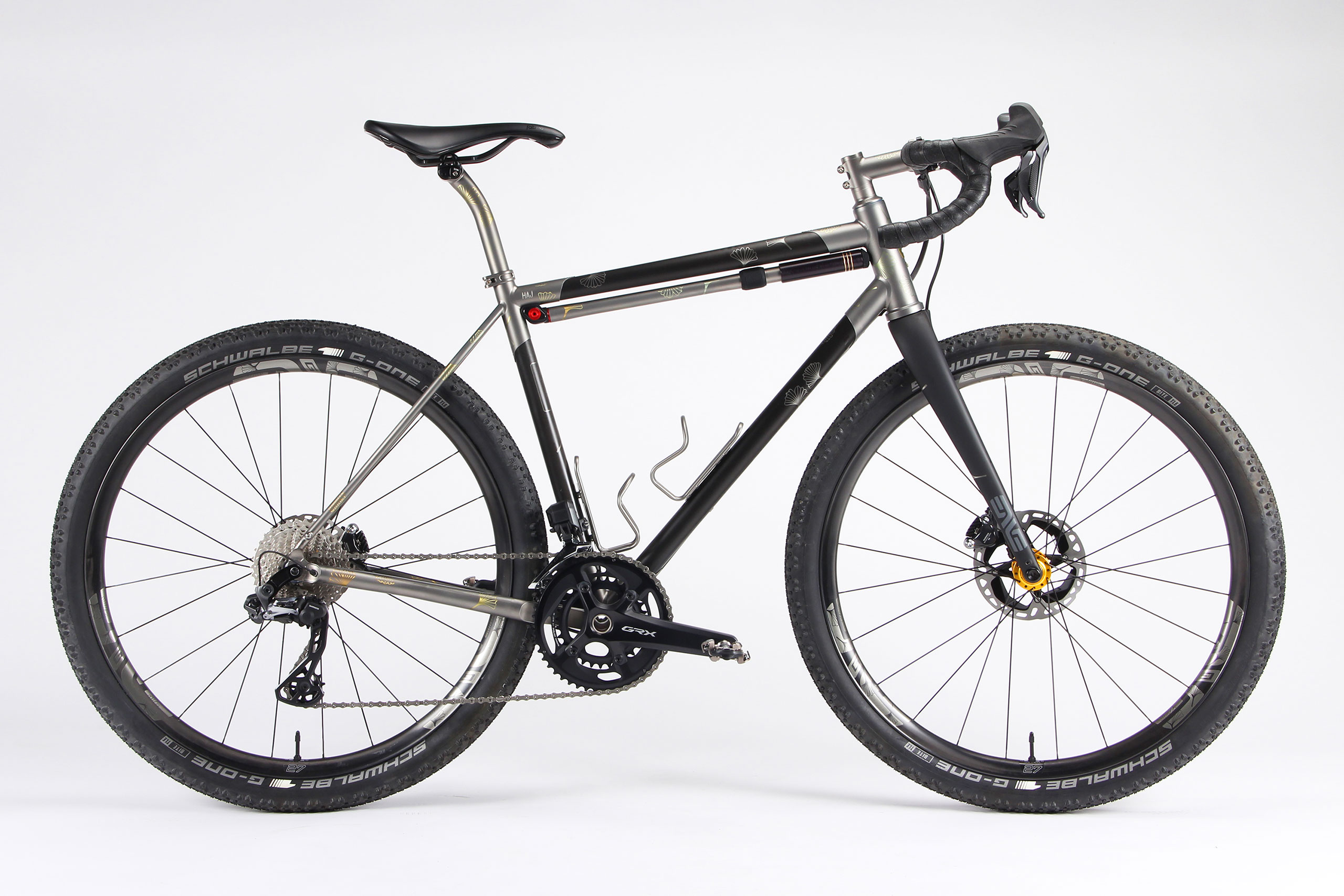 Overview
One of the benefits of being part of an international club, the Rapha Cycling Club, is getting to know great people from all over the world. One of them is Haj, who lives in Miami, US, but was born in Tokyo, Japan.
We've been talking about our cycling and Japan interests over the years, and he's always been very kind and appreciative of my work. He really liked the Quirk bike design I had done before, so he asked if I could help design a bike for him as well. The world-renowned Firefly Bicycles team from Boston were building it. This had all the markings of a dream project, so I said yes, of course.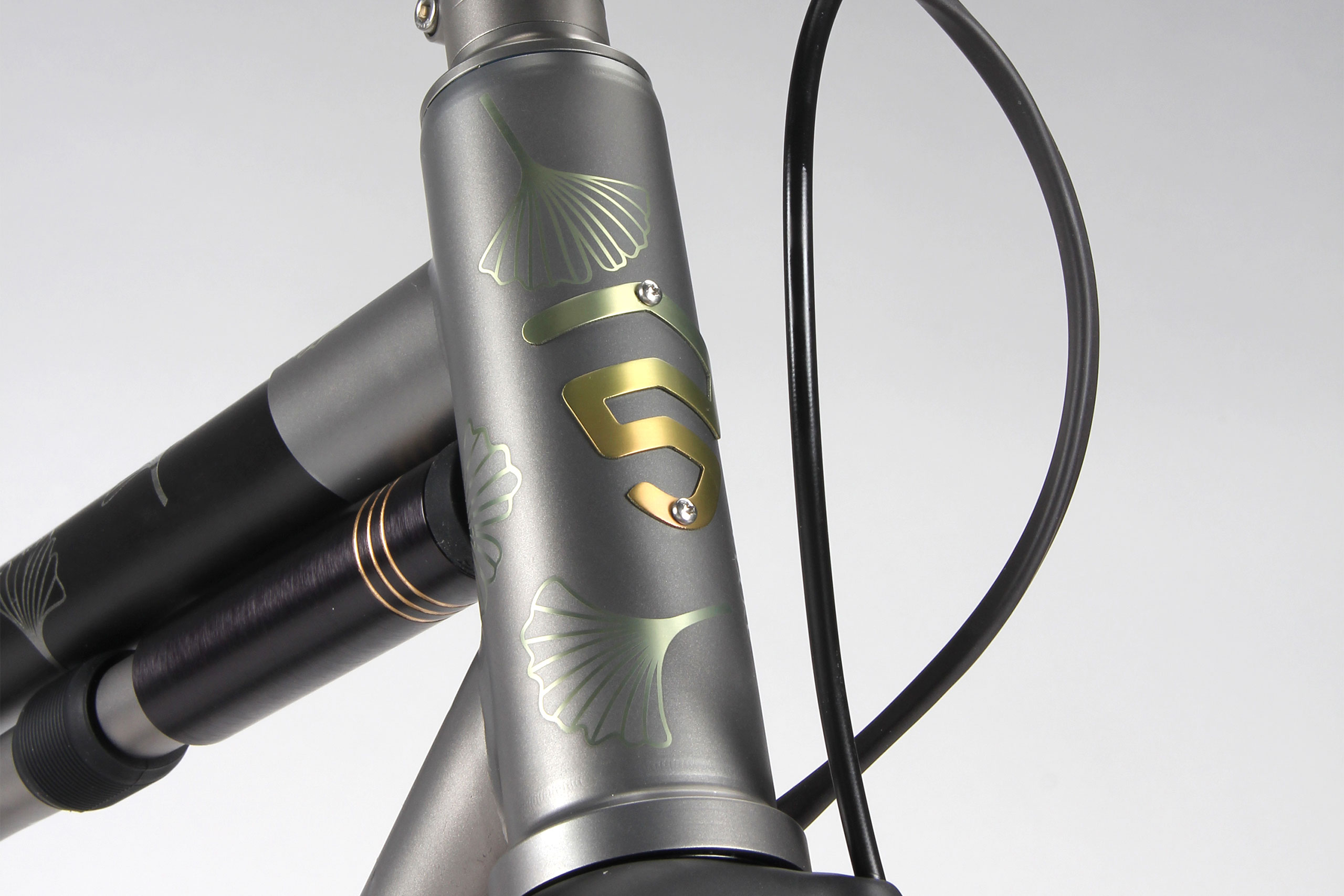 A Japanese-themed bike
From the beginning, Haj wanted a Japanese-themed bike. The frame would be a carbon-titanium mix, so he was hoping to keep the materials visible as much as possible. Also, the design would have to be anodised on the titanium parts (an electrochemical process that converts the metal surface into a decorative, durable, corrosion-resistant, anodic oxide finish).
After exploring several different concepts (find out more in the "Process" section below), we settled on a ginkgo leaves pattern. The ginkgo leaf has been present in Japanese patterns and designs for centuries, and it's also the symbol of Tokyo. The leaves are scattered across the bike frame as if blown by the wind. Their colour changes from light green to yellow-gold on titanium, suggesting the passing of the seasons. On carbon, the leaves are silver-grey.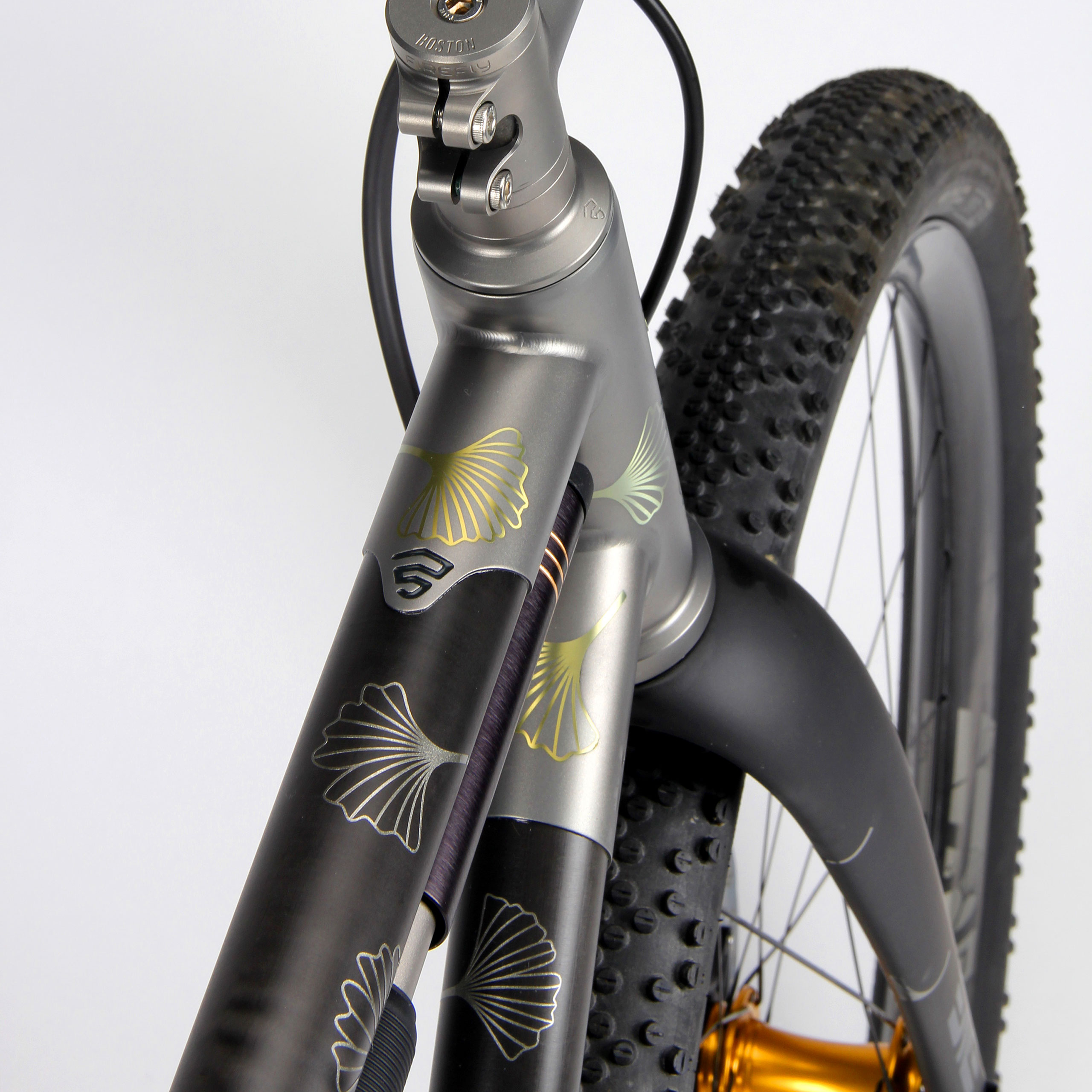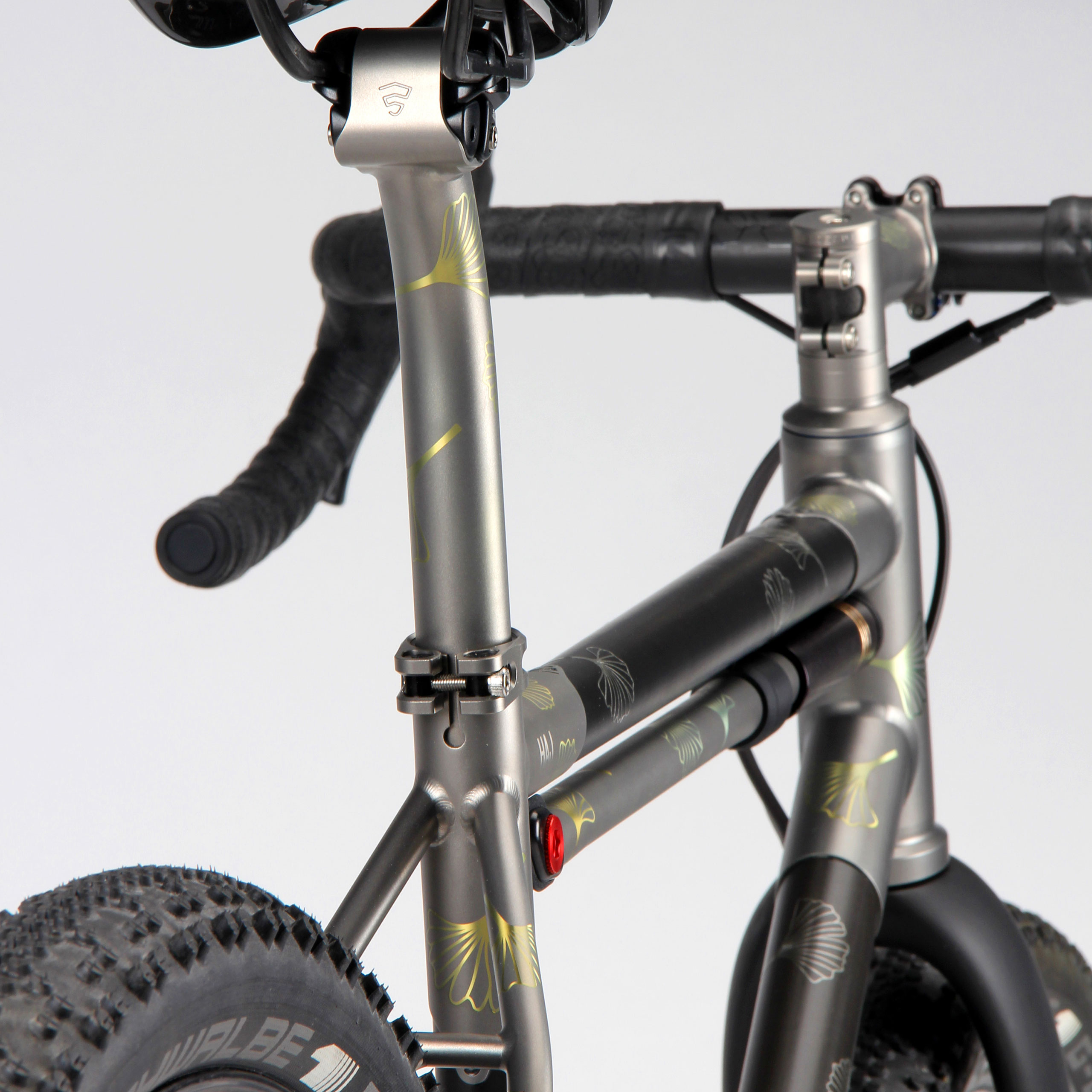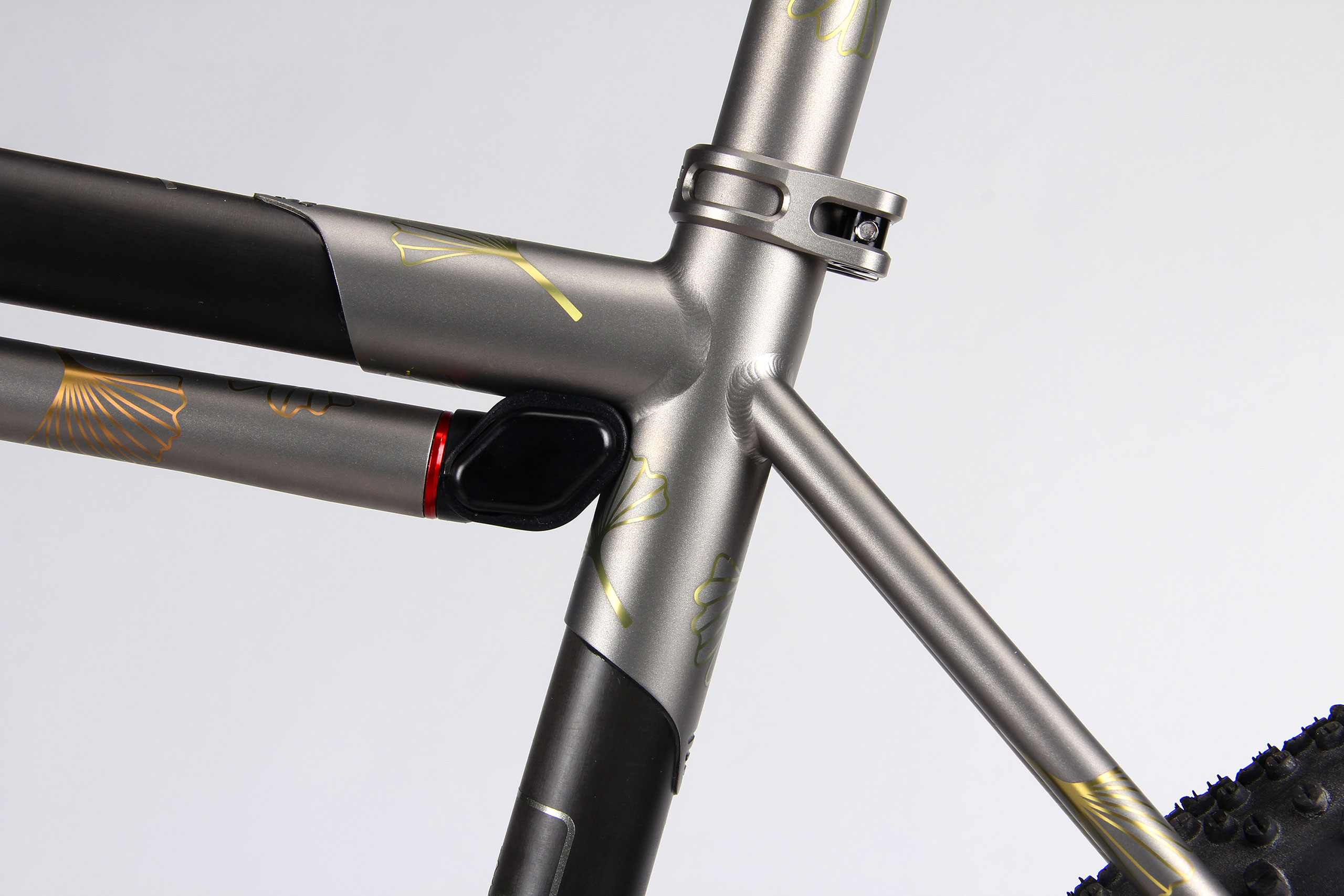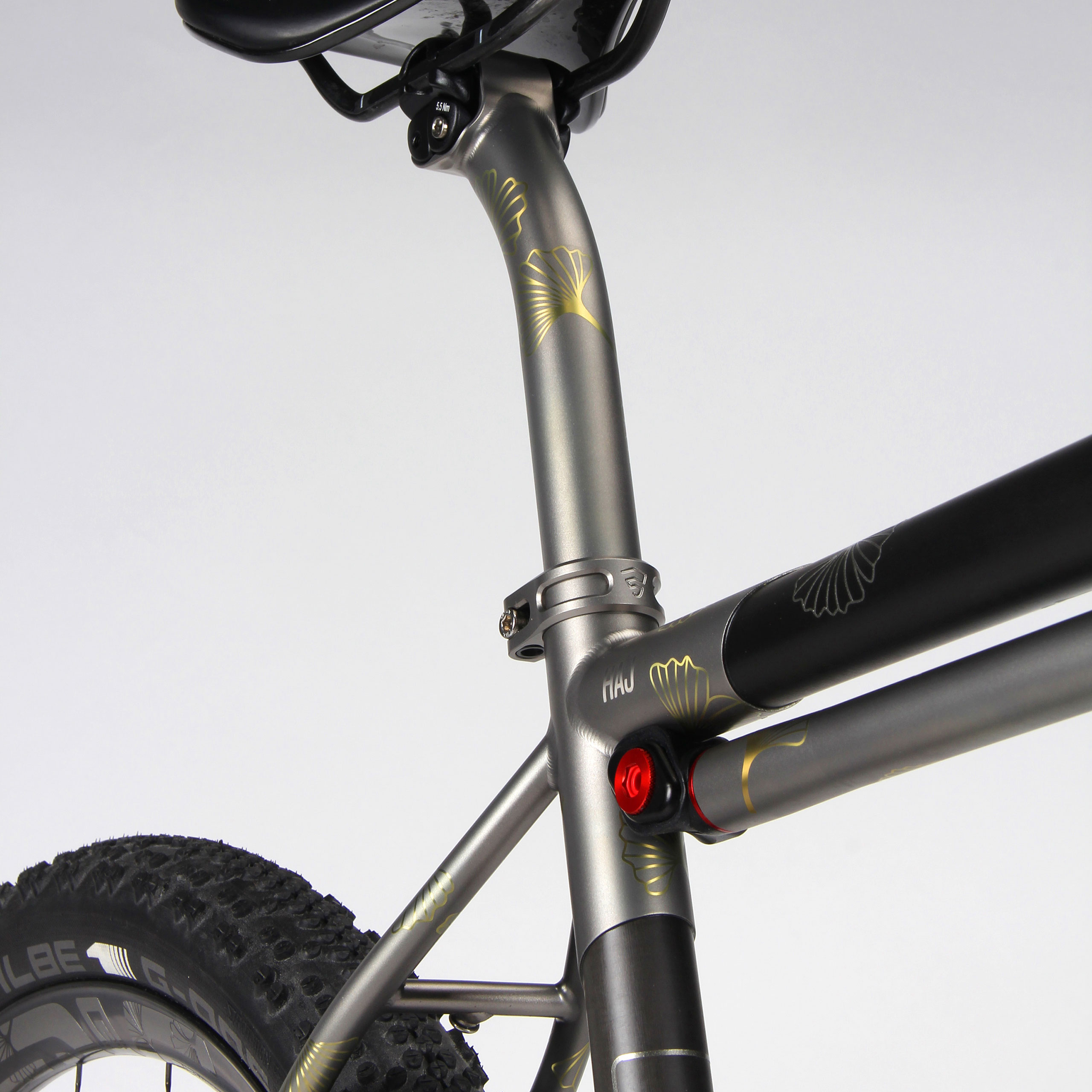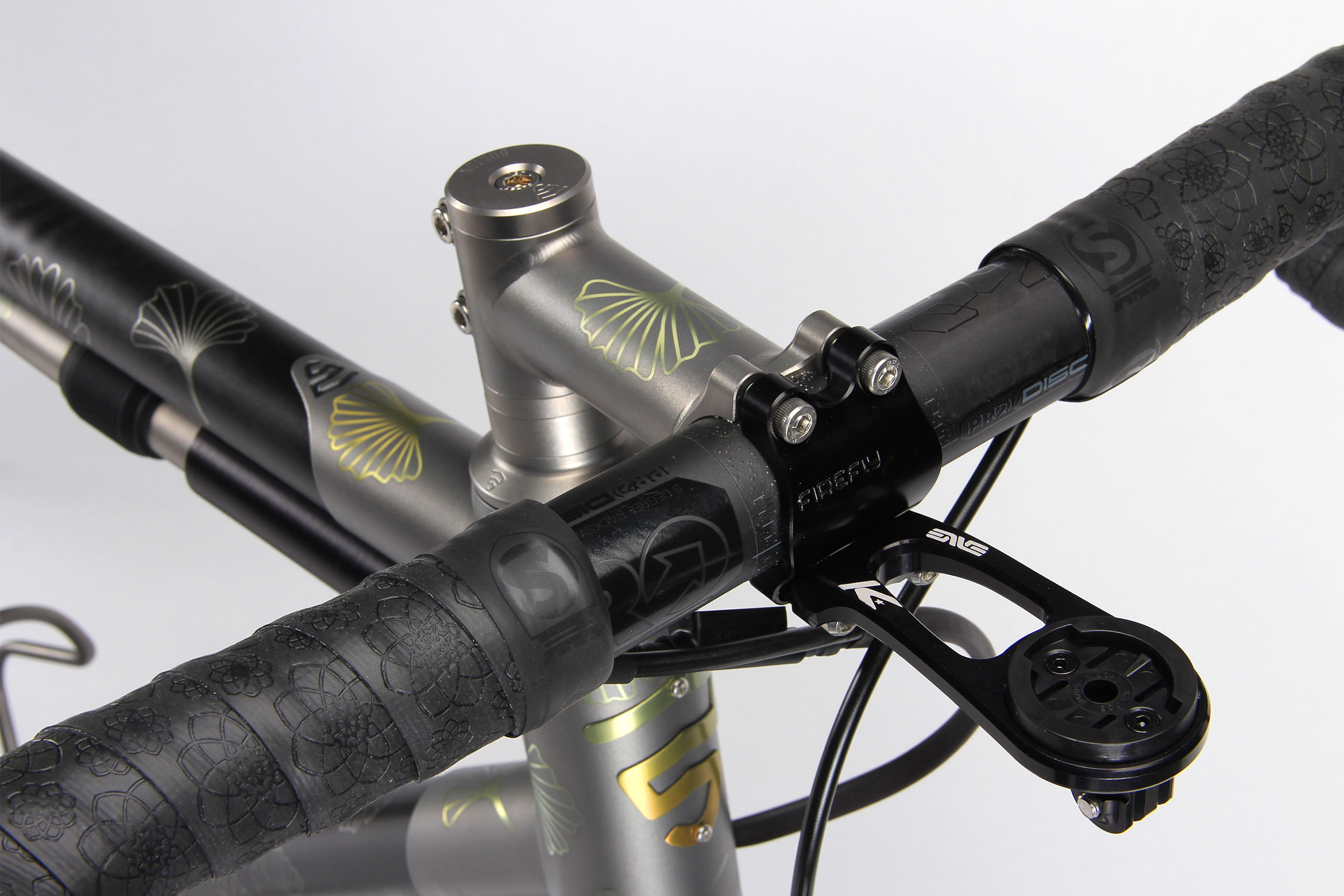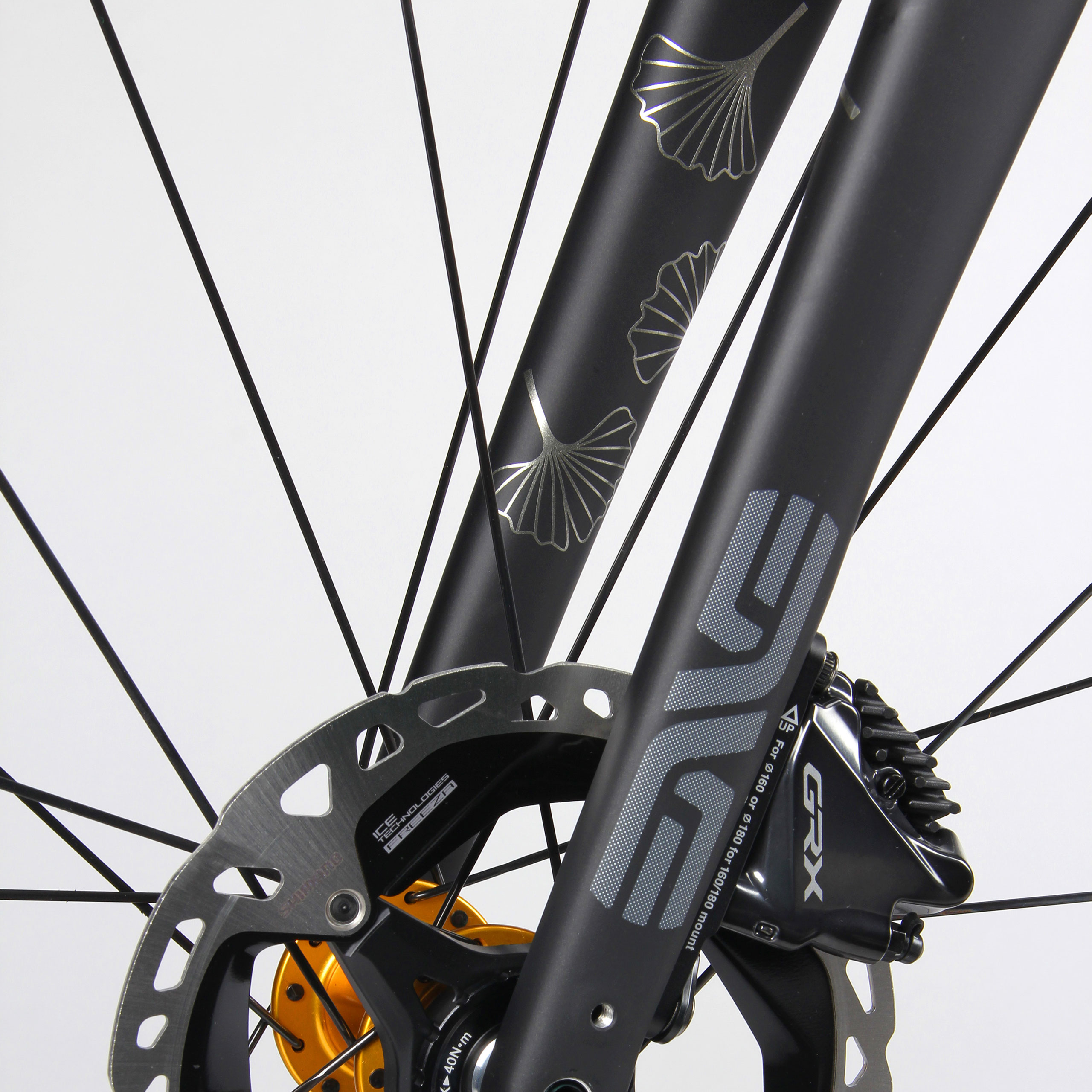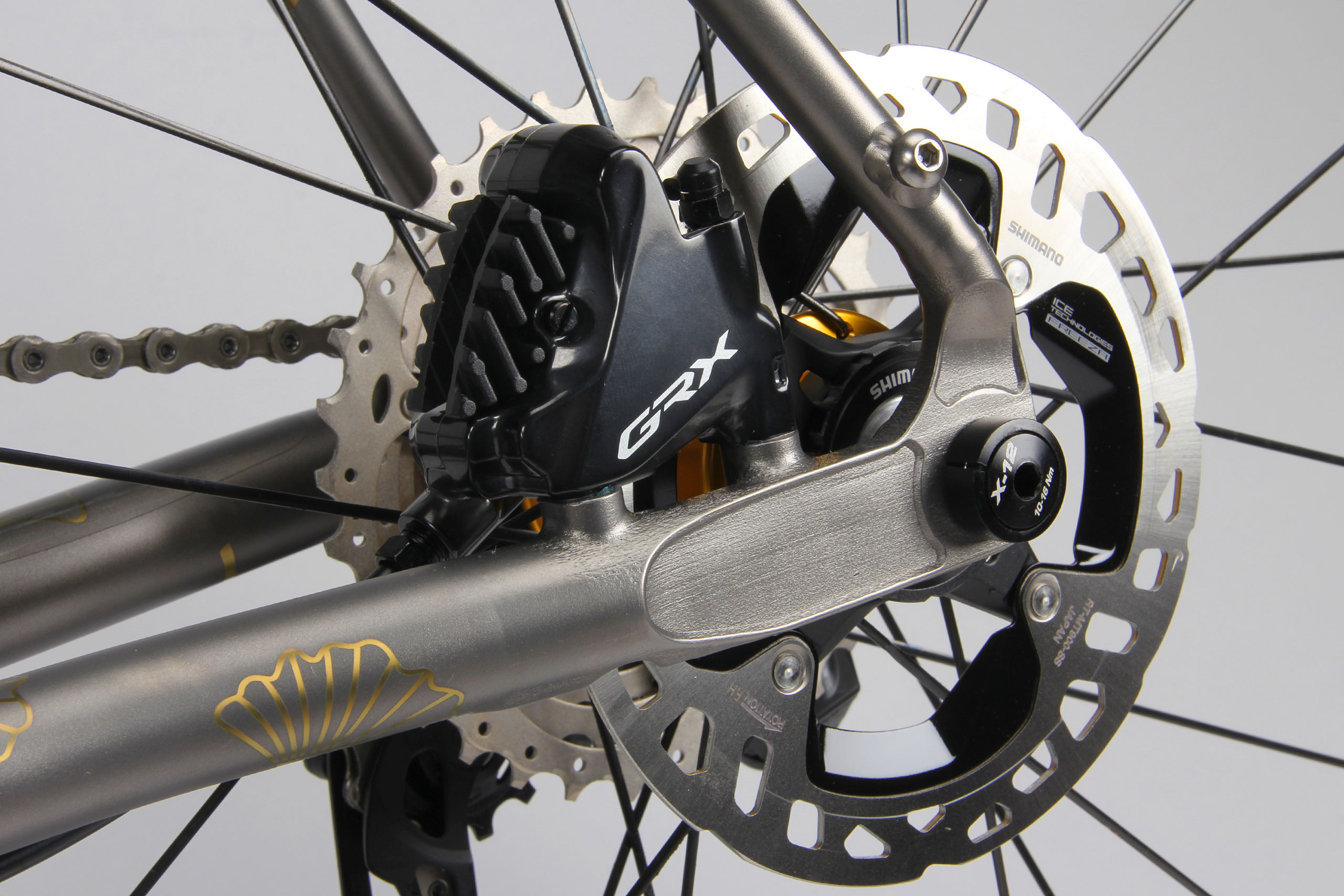 The ginkgo leaves are also present on the custom ENVE wheel stickers, matching the rotation of the wheels.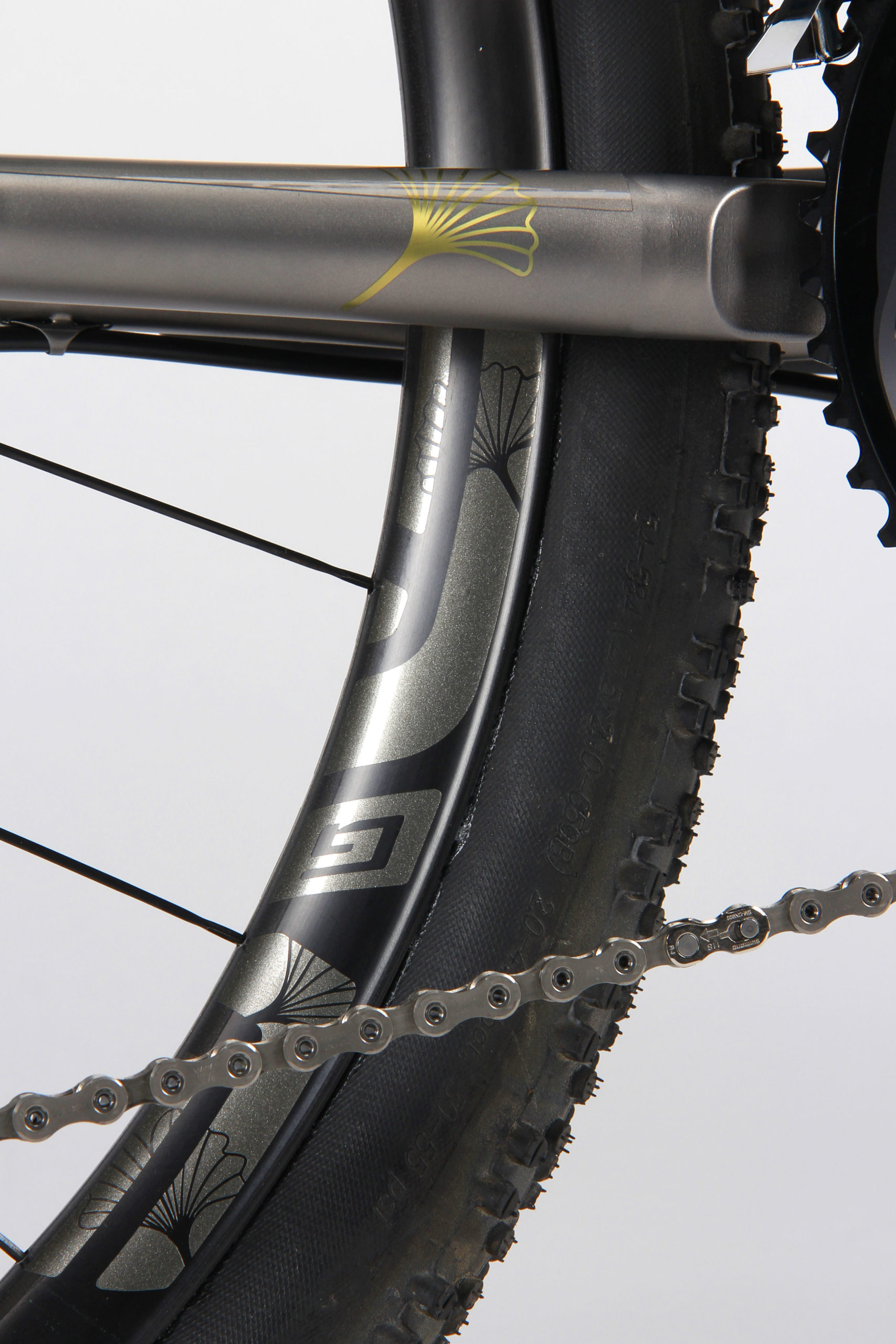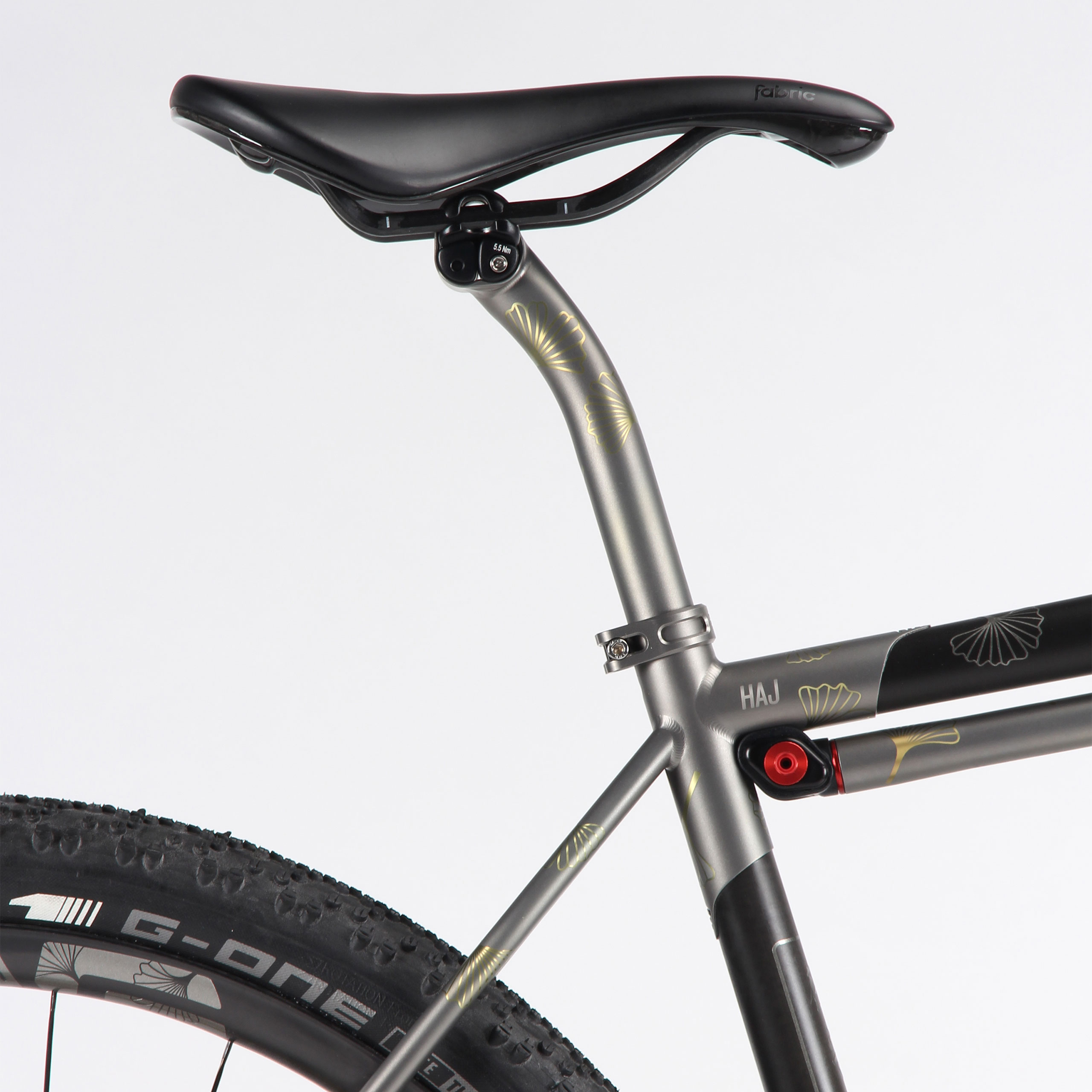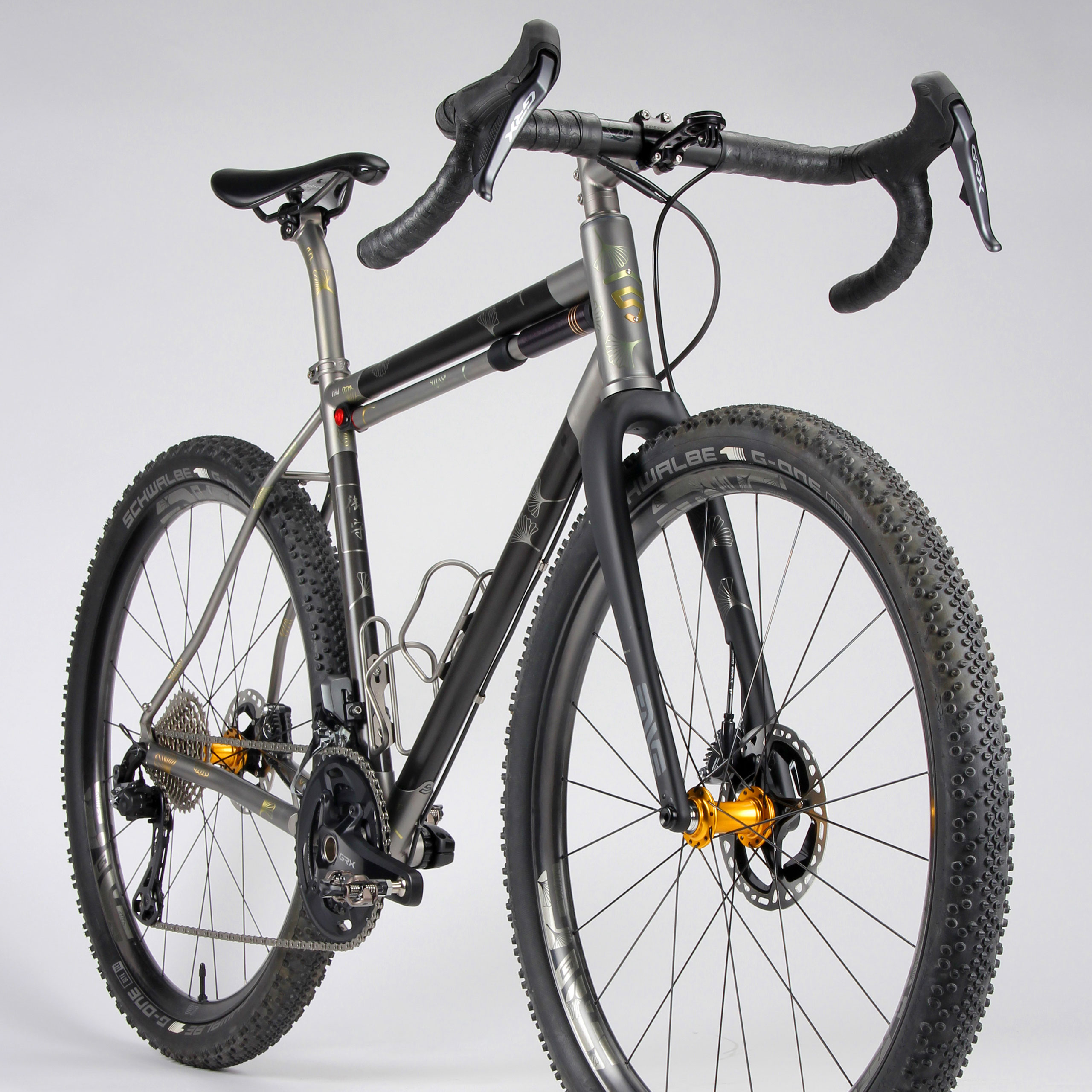 Process
We started by discussing what Japan means to Haj, his childhood in Tokyo and Kyoto, and his first bikes. One of his favourite bike memories is wishing for a blue bike as a kid, but getting a crimson/burgundy one instead. Many years and many bikes later, he still hasn't had a blue one. We considered blue for the Firefly bike, but it turned out that some memories are best left as they are.
We also talked about Haj's love for Japanese artists and designers, especially the paintings of Kozo Inoue, product designs by Shiro Kuramata, Nendo, Japanese floral patterns and more. The whole process was a great learning experience for me, and such a pleasure to discuss some of my life-long interests with a Japanese native.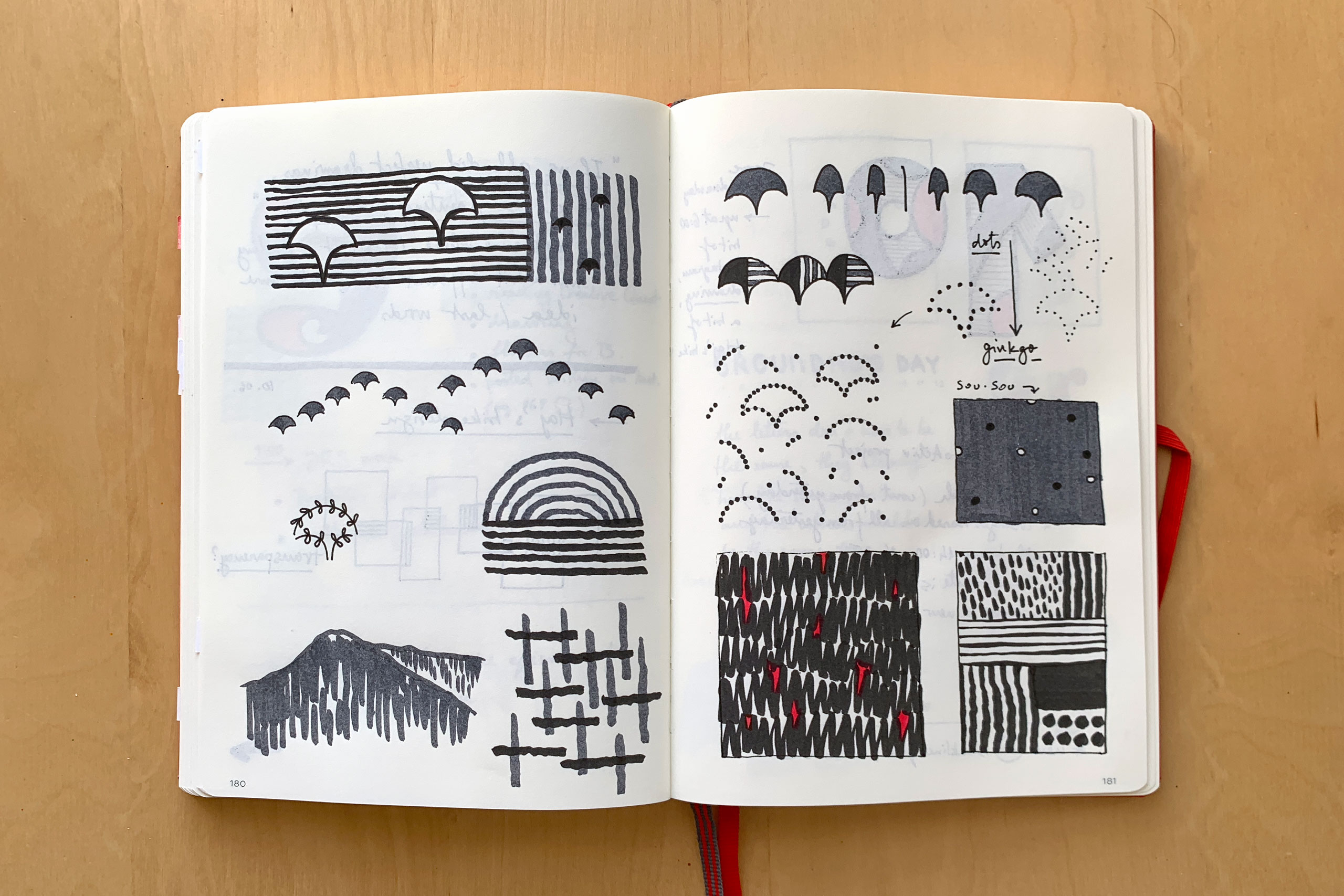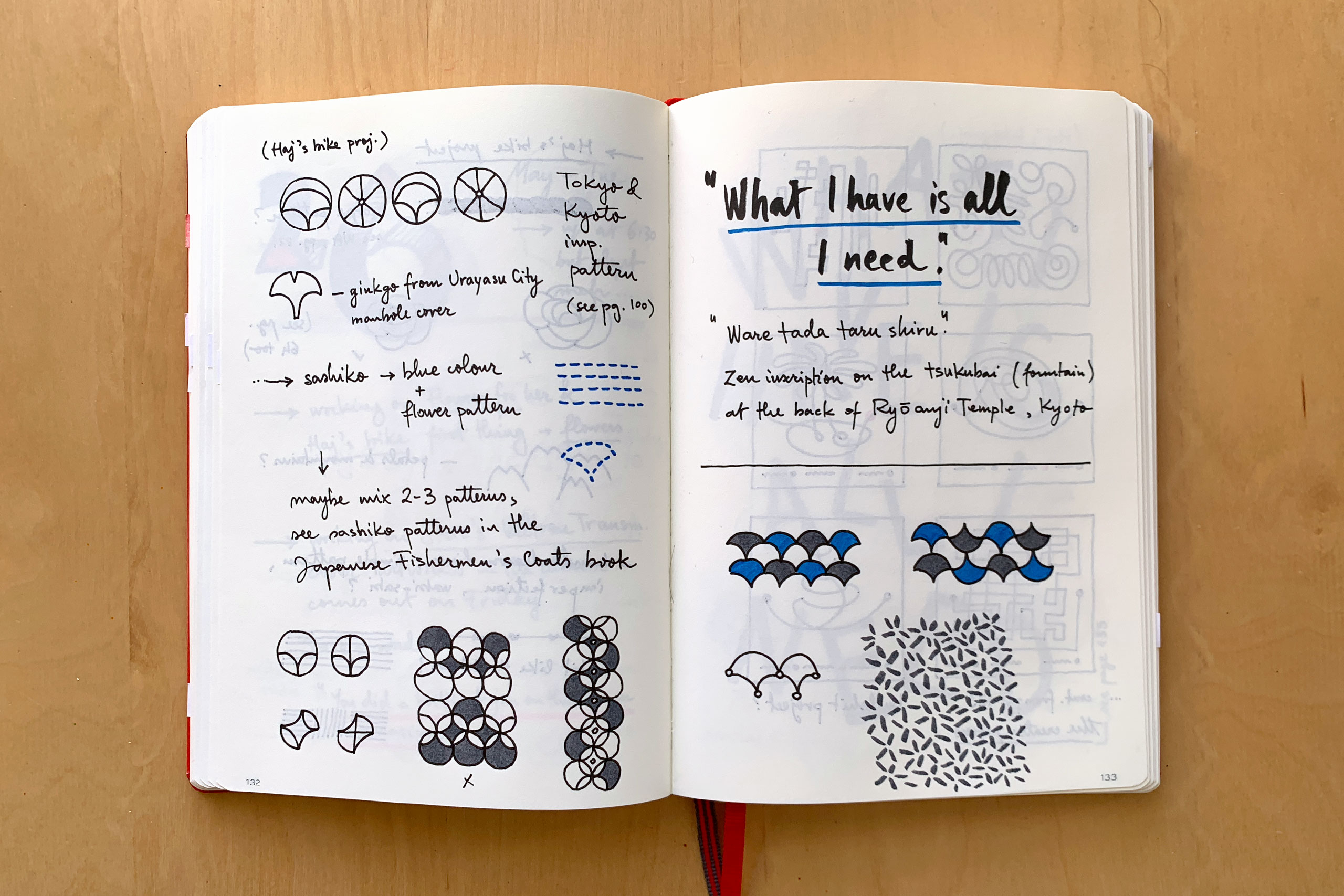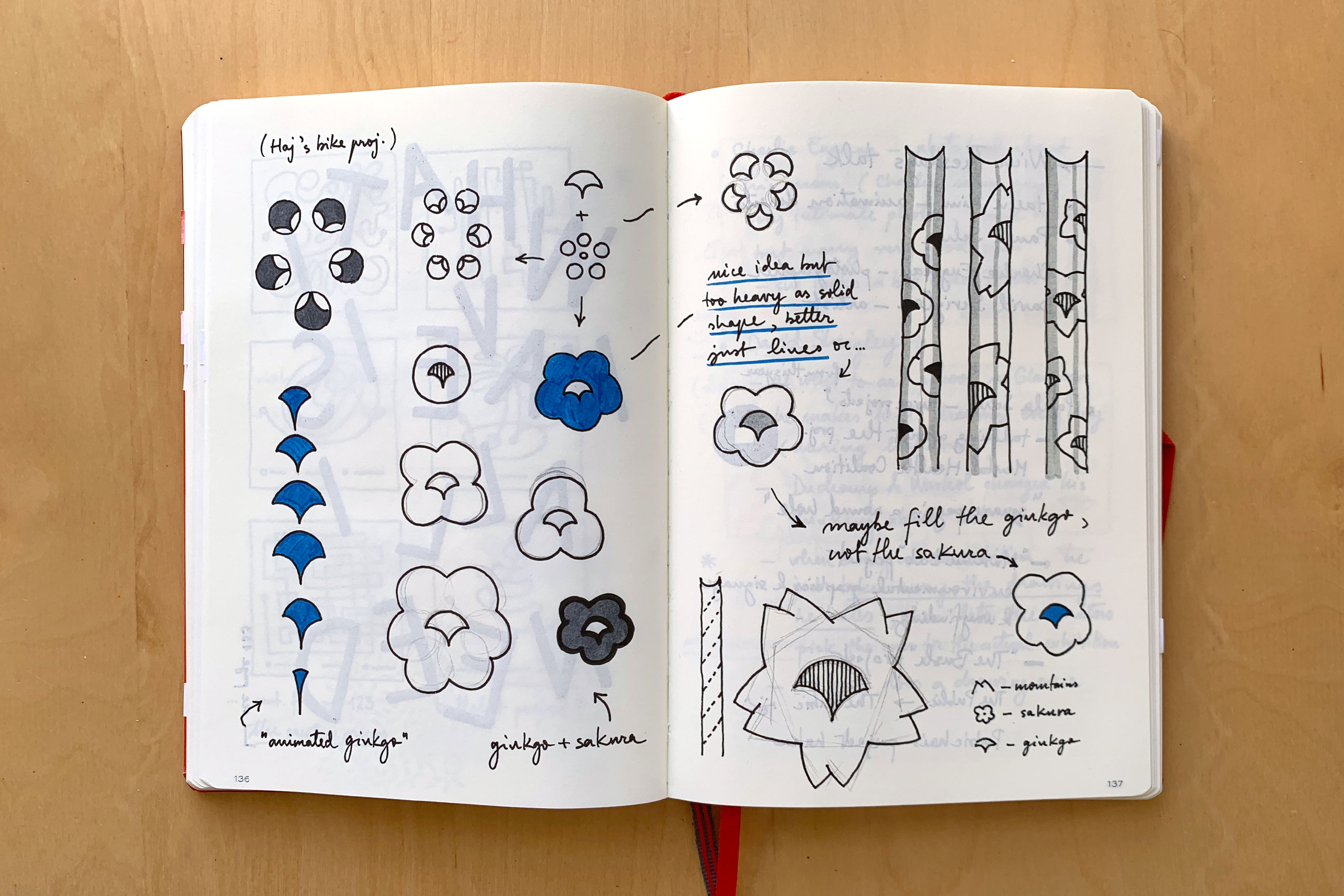 Japanese modernism and abstract patterns inspired my initial ideas. But after discussing them with Haj, we realised a hand-made approach would work better. So I started drawing ginkgo leaves, some with a brush pen. The concept came together when I realised that the bike should feel like a traditional Japanese lacquer box: a unique piece of art, but a functional object as well.
The final pattern contains seven unique hand-drawn leaves, each repeated only a handful of times, never at the same angle or position.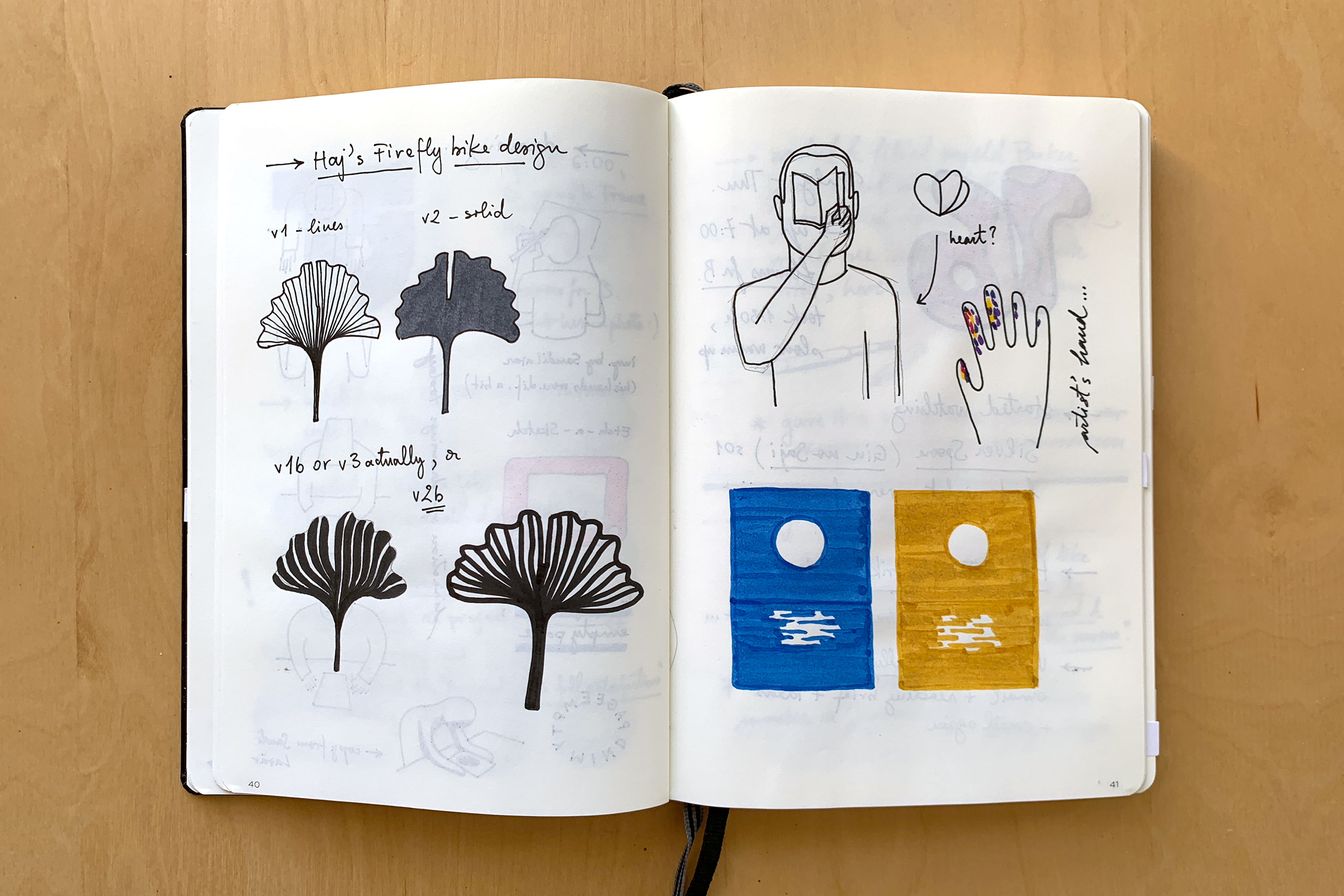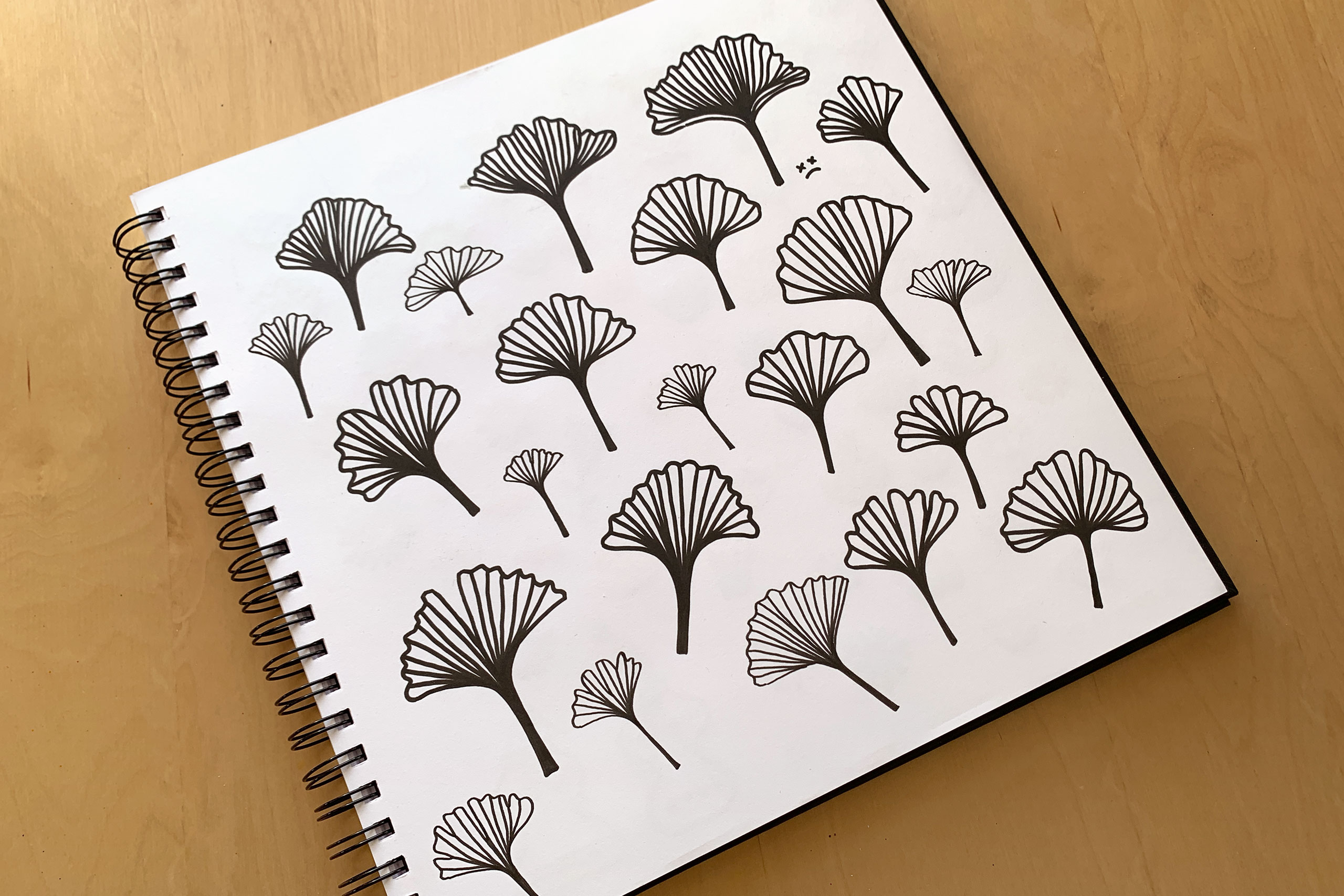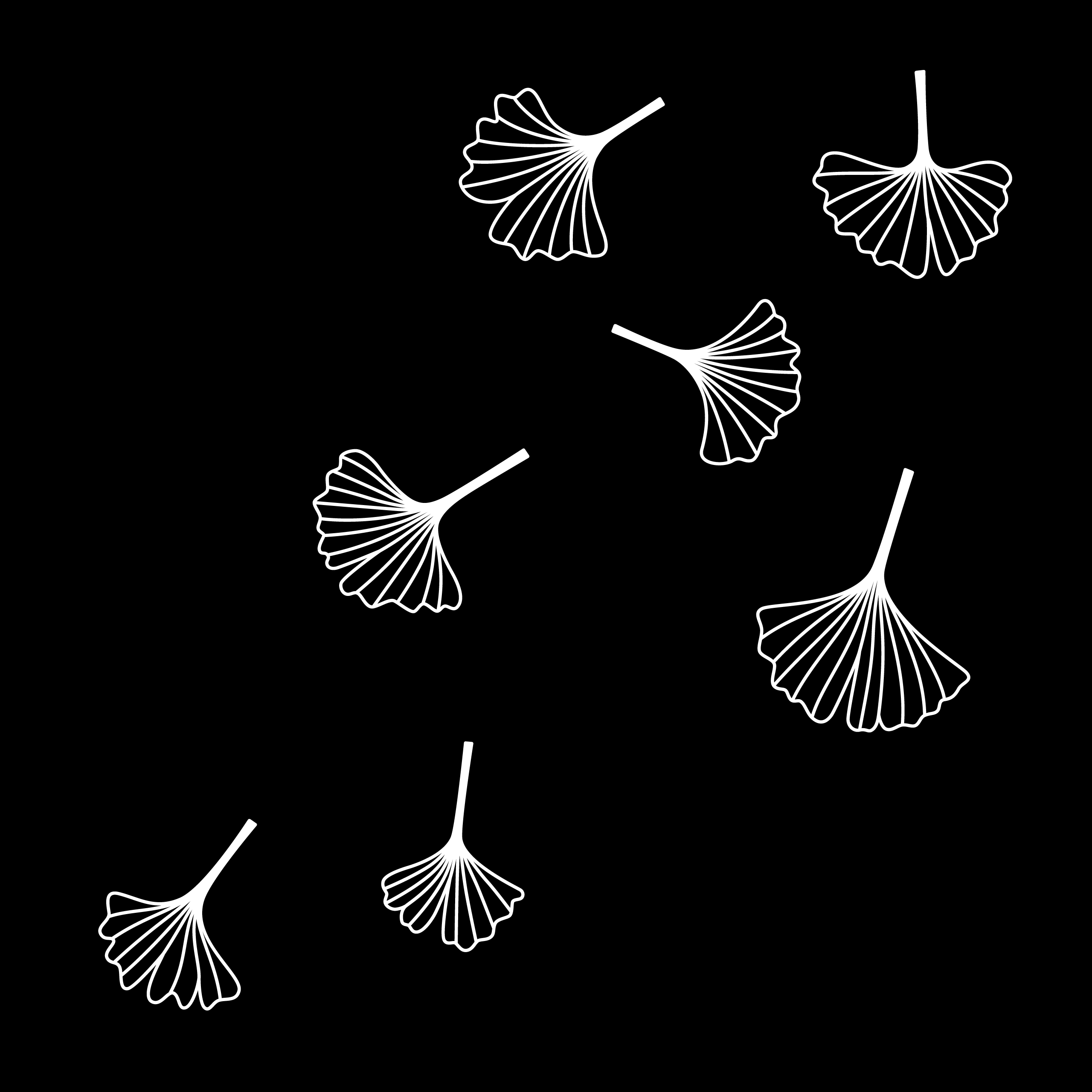 Feedback
A few of months later, I received a photo and this message from Haj: "I'm overwhelmed with joy! I wouldn't have something as nice without your very special contribution. Your thoughtfulness and generosity will never be forgotten." It made me very happy.
Credits
You can see more of the bike including frame building photos on the Firefly FF-997 Flickr album. More bikes and details about their approach on the Firefly website.
Many thanks to Tyler Evans and the Firefly Bicycles team for their patience and commitment to turning my ideas into reality.