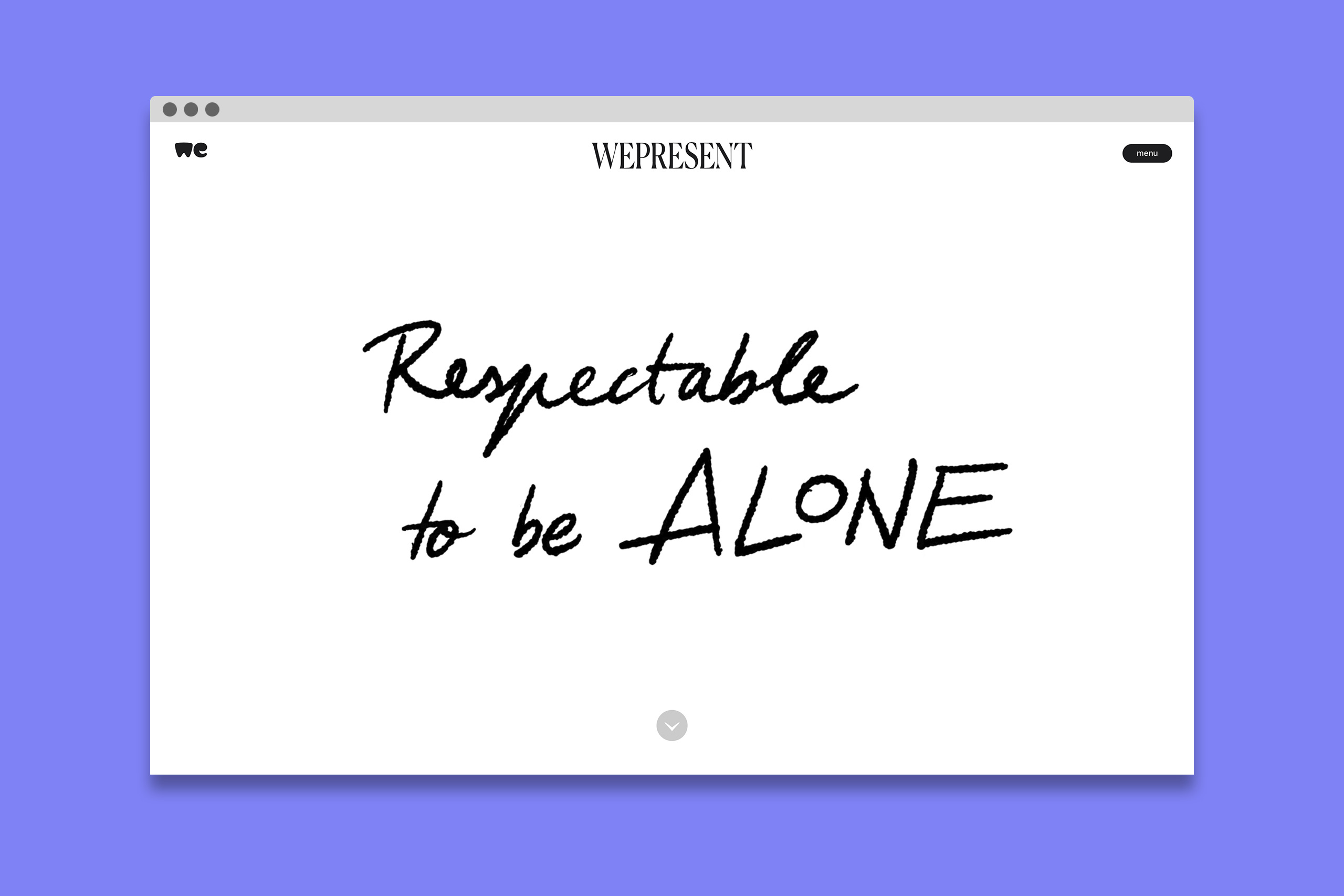 Overview
WePresent is the editorial site of WeTransfer, a platform for creatives of all kinds to talk about their work. Literally is their expanding library of written commissions by some of the best writers in the world, with different artists illustrating each piece. I had the pleasure of creating the hand-lettering for an essay by Sheila Heti.
The text is about a struggling relationship, full of emotions and thought-provoking. The lettering suggests captions from the writer's journal. Words change shape, size or style while text lines break depending on the feelings evoked.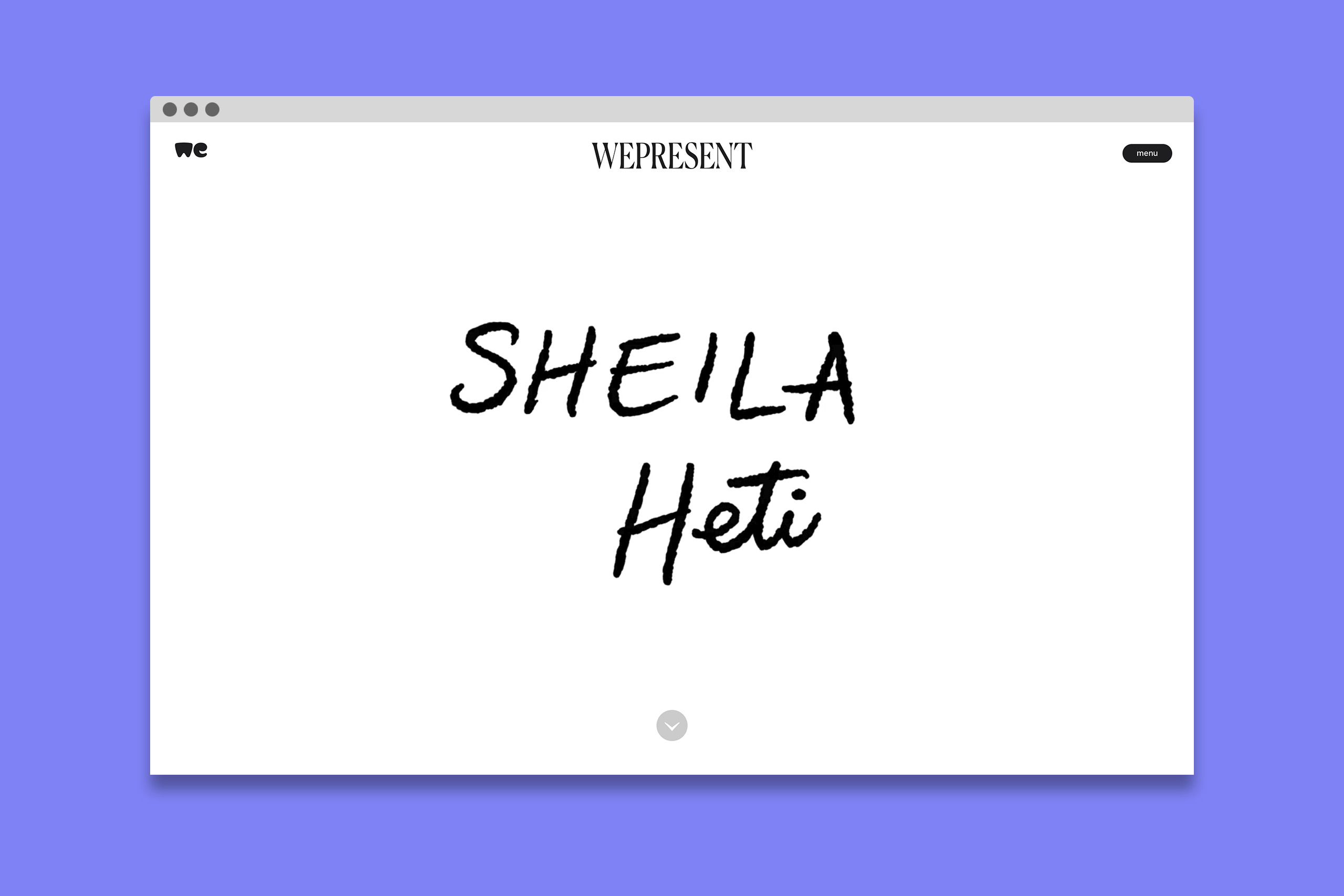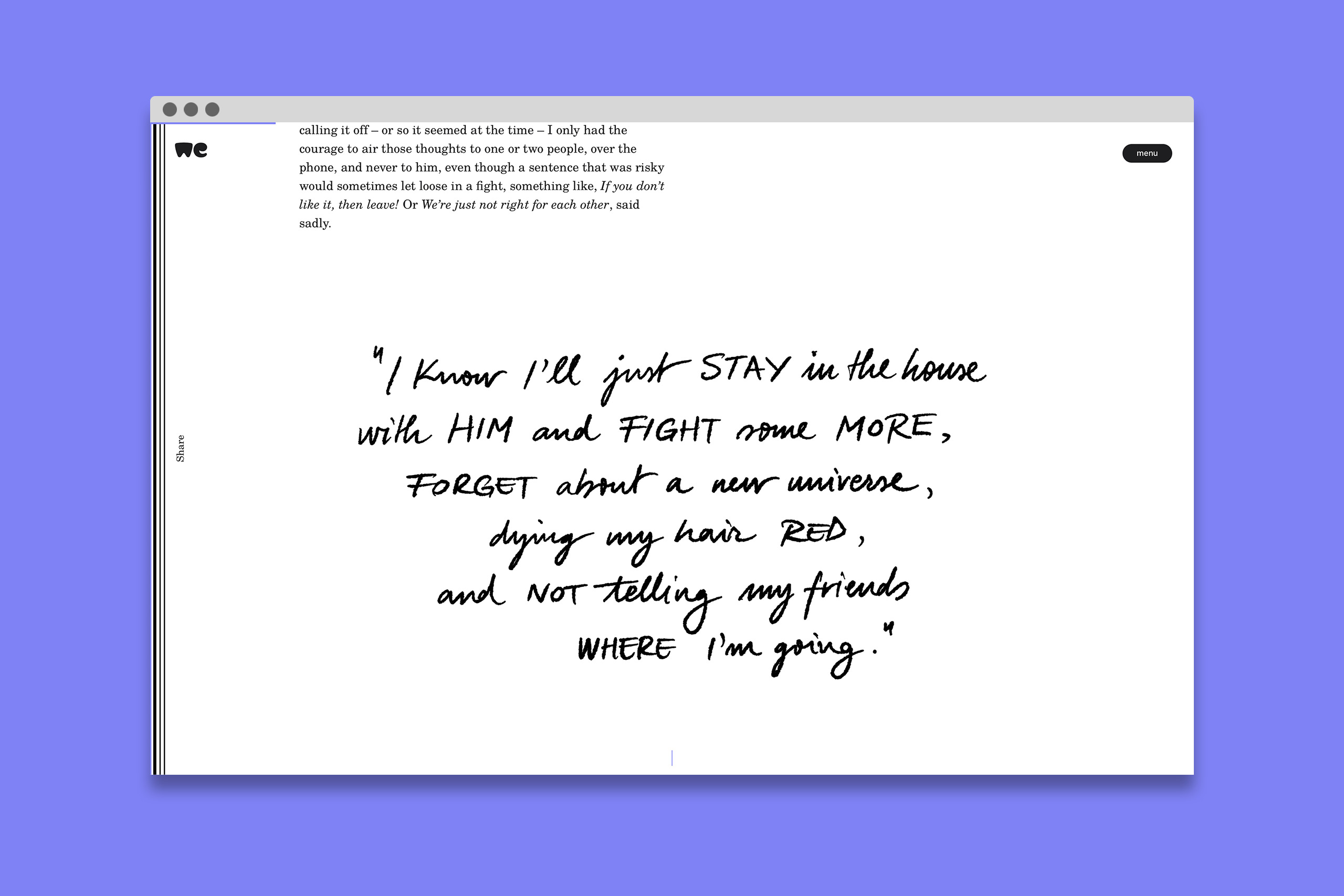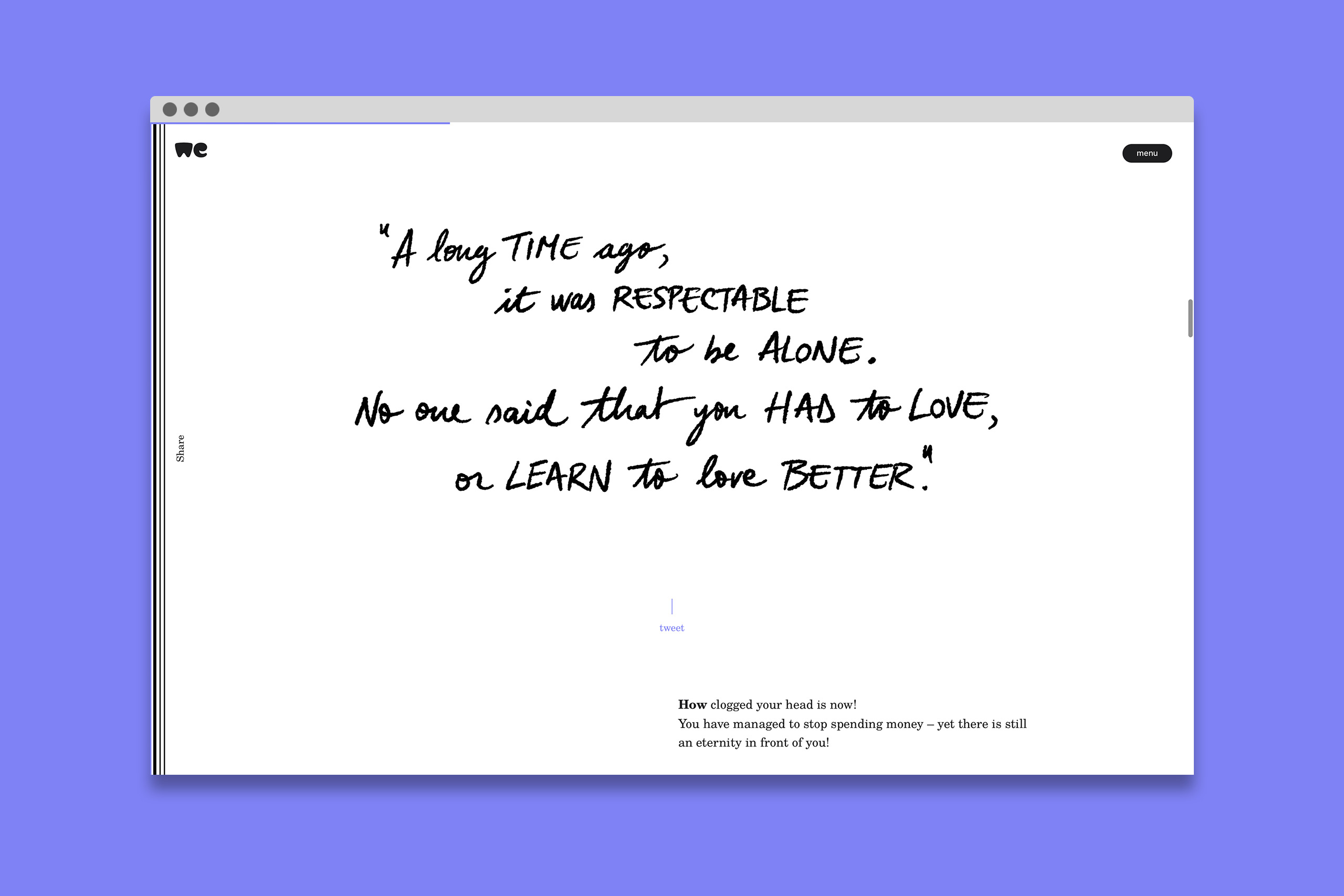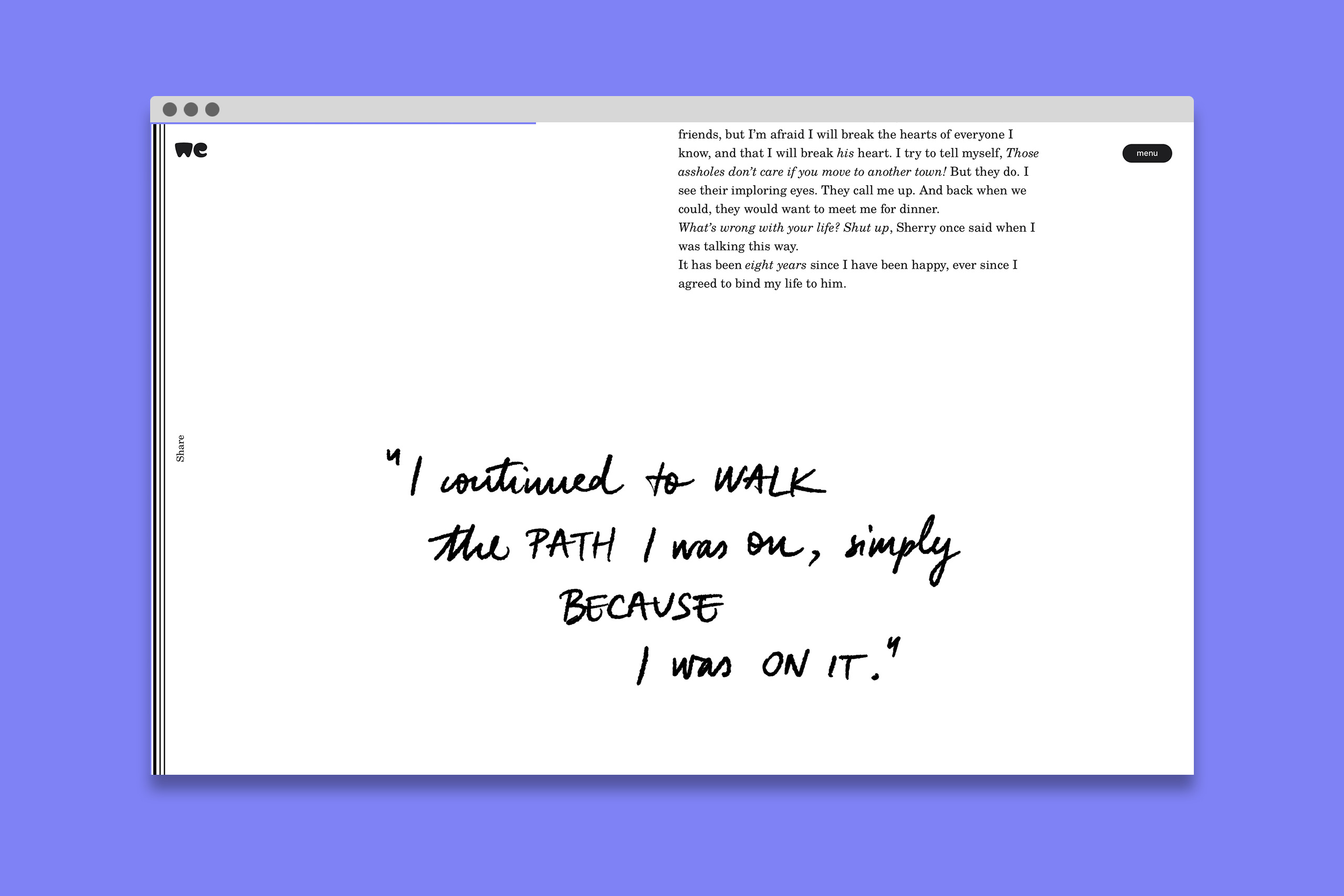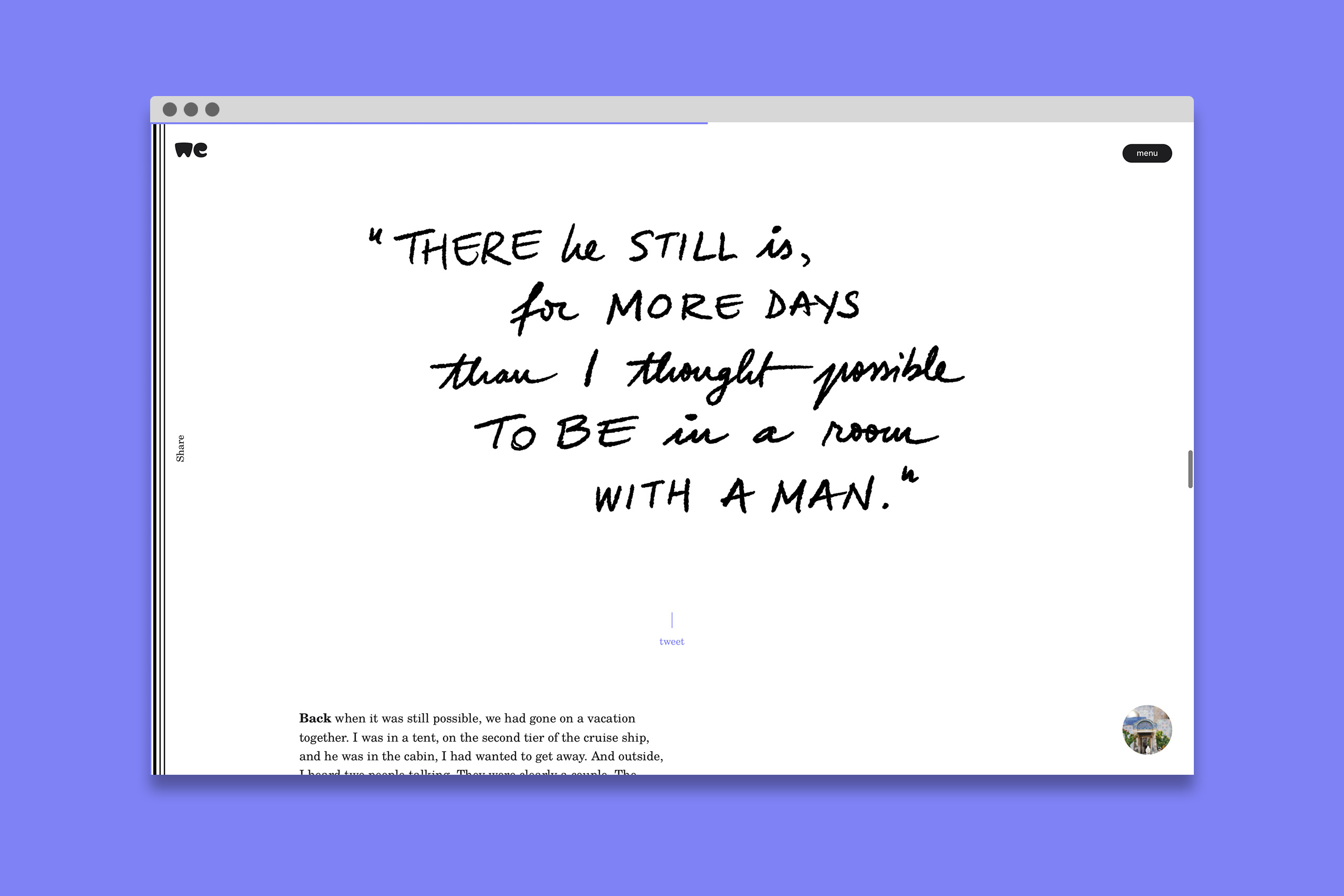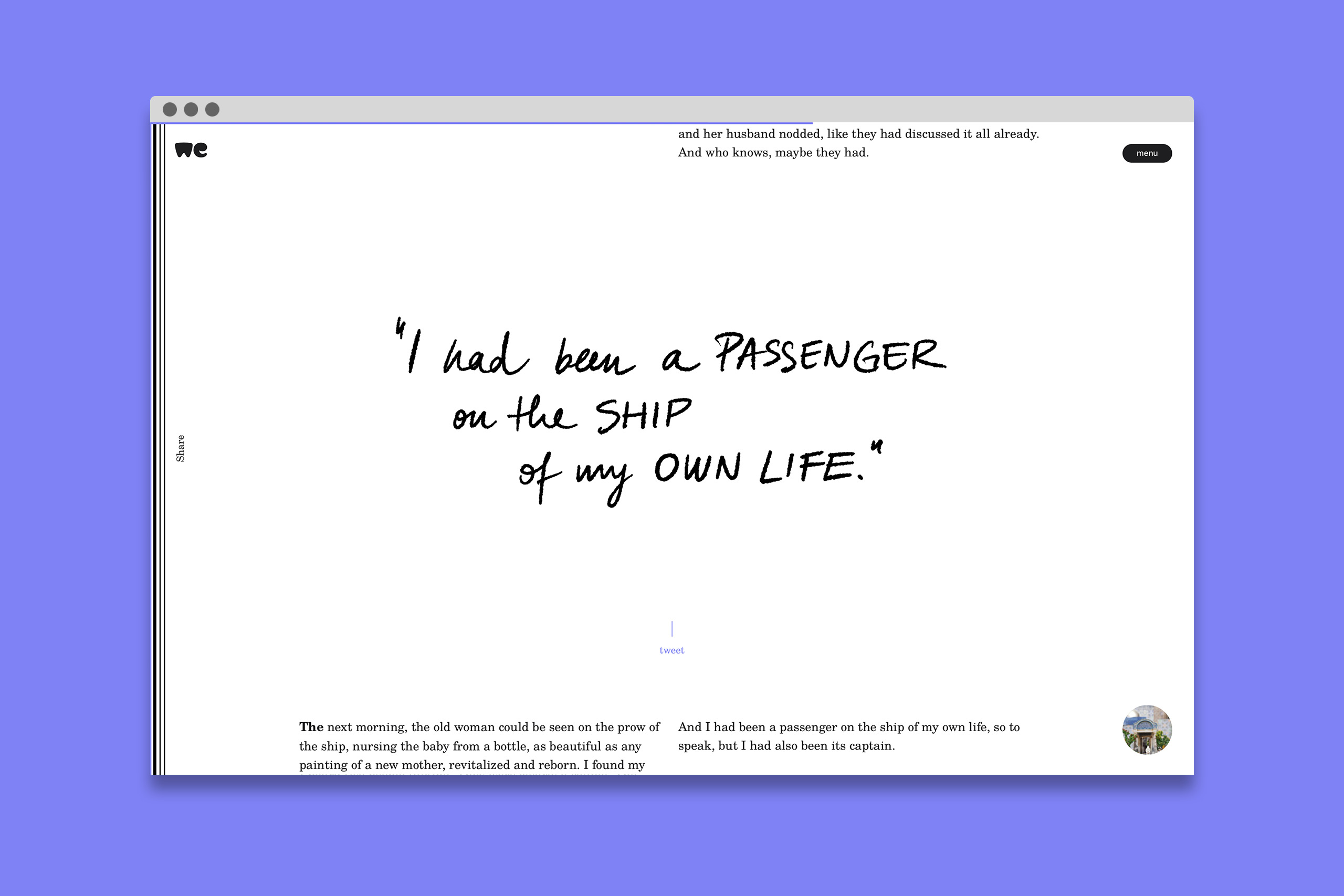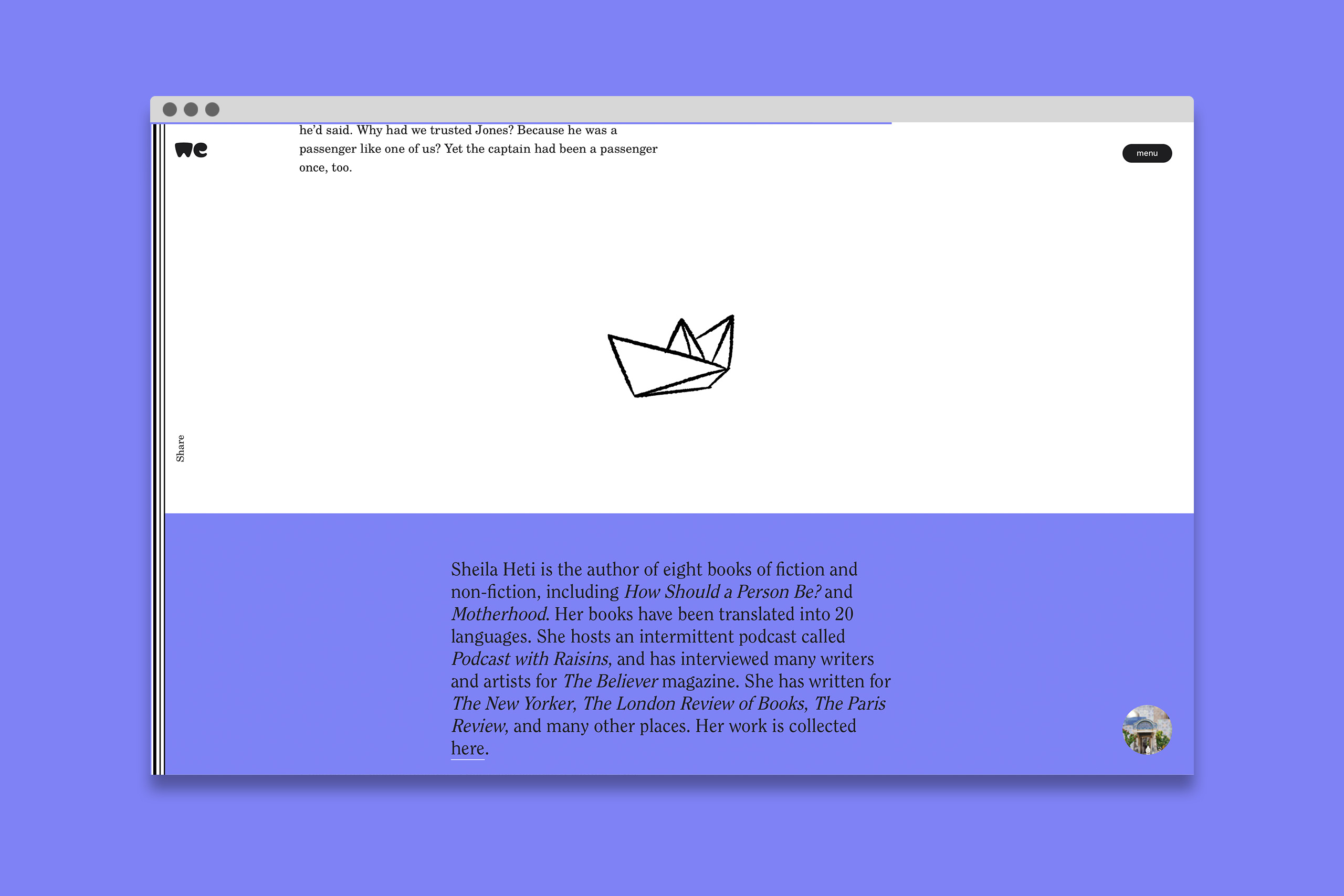 Process
In the beginning, we talked about lettering the texts using a fountain pen, staying close to the journal theme. This approach worked nicely especially when "accidents" would happen: tear marks, ink blots or scribbled letters. However, we soon realised that the pen lines were a bit too thin, which meant the captions didn't have much of an impact on the WePresent website.
We looked at many different writing tools: felt pens, calligraphic pens, liners and even brush pens. In the end we decided to go with a sign pen style of writing: slightly modulated lines like those of a fountain pen, but thicker and with a bit of texture. The final pieces were done in Procreate on an iPad Pro and tweaked in Adobe Photoshop.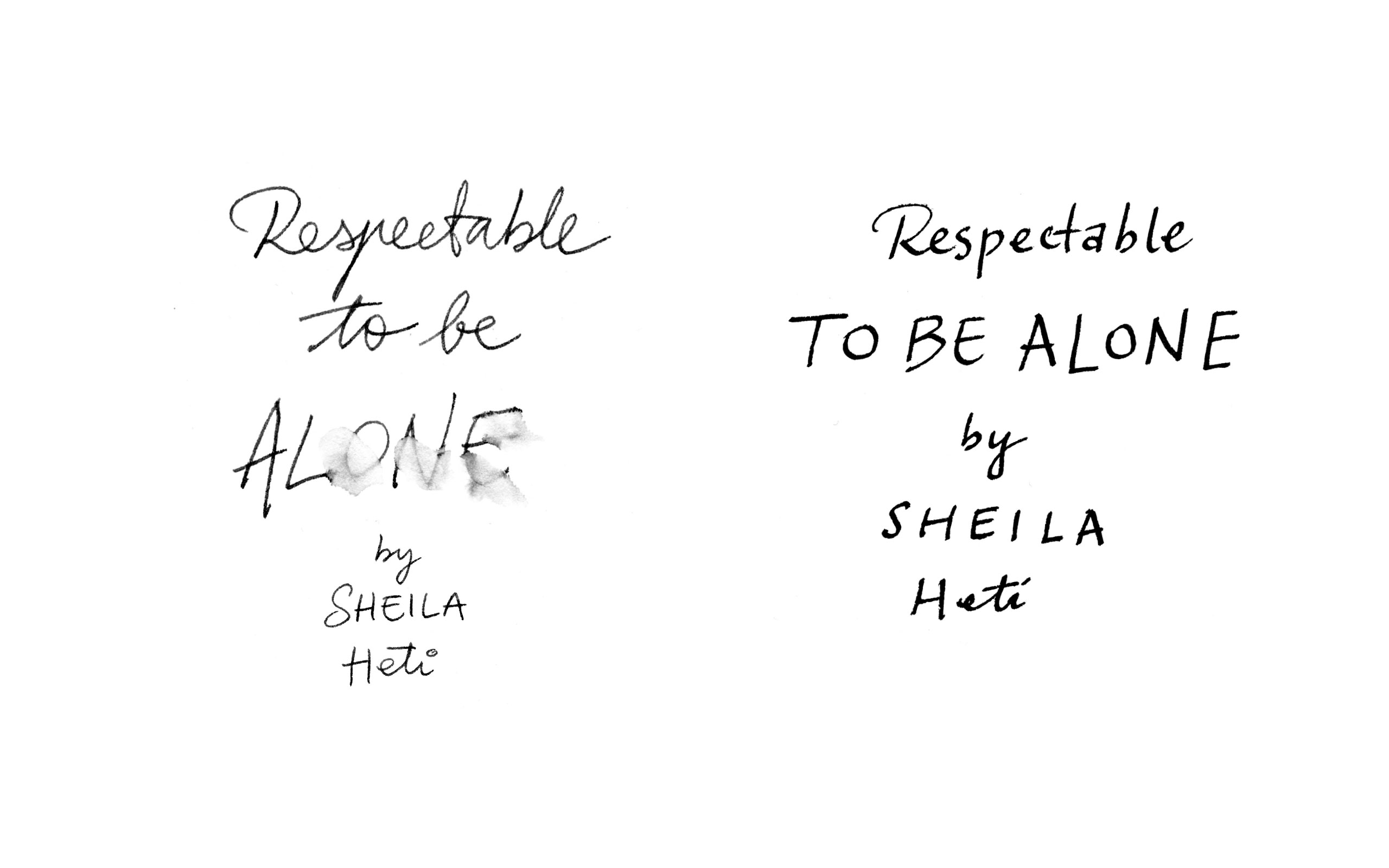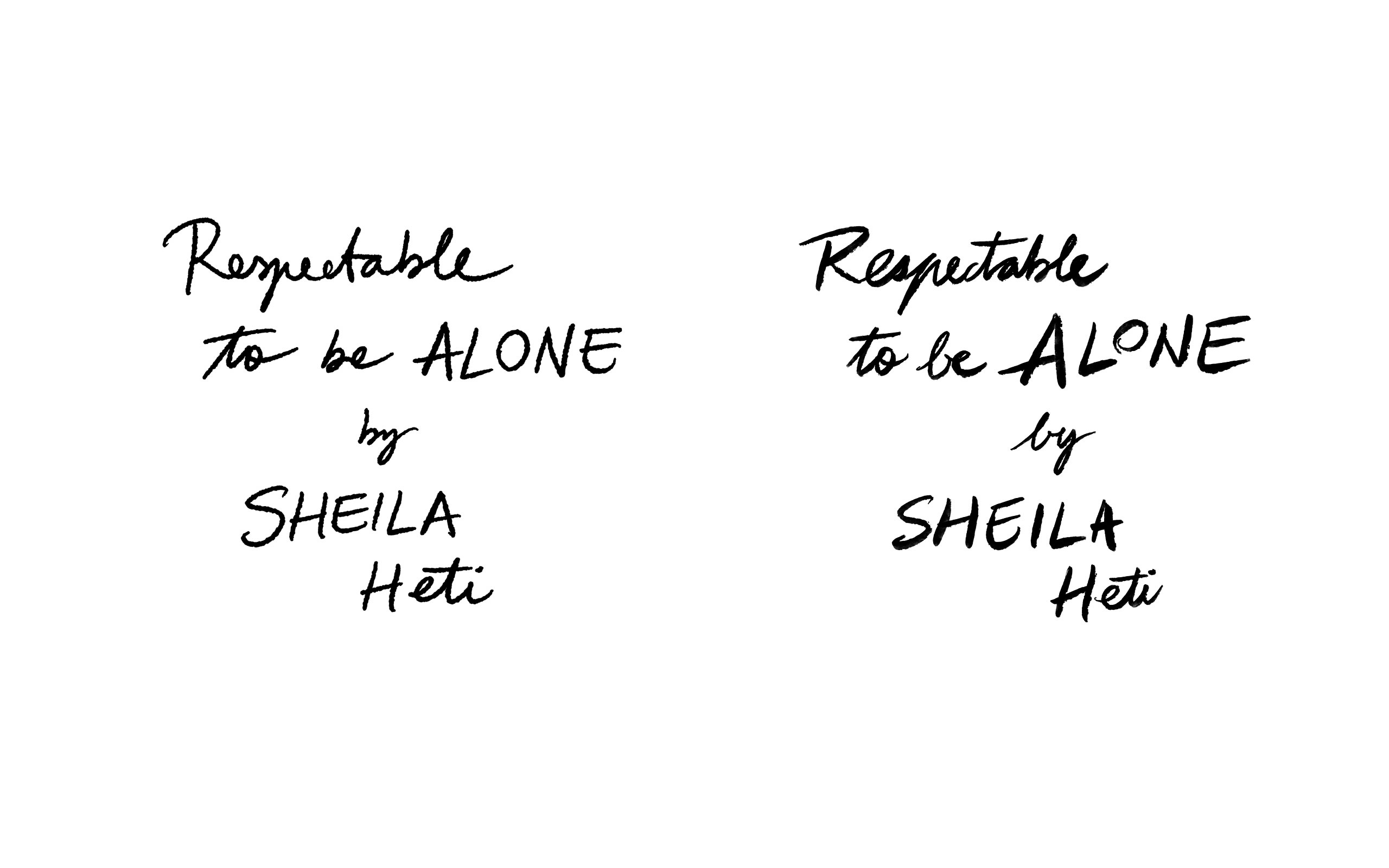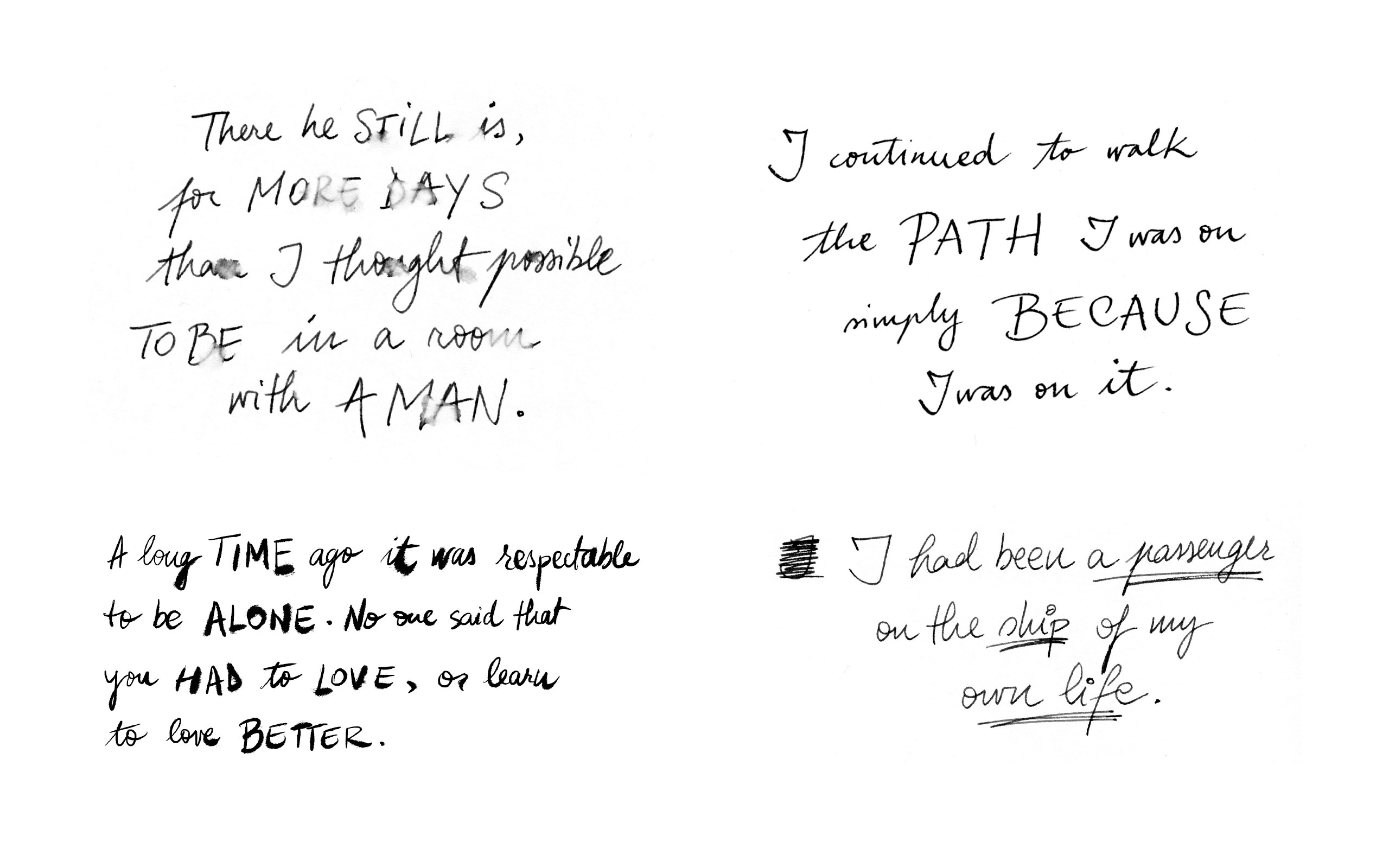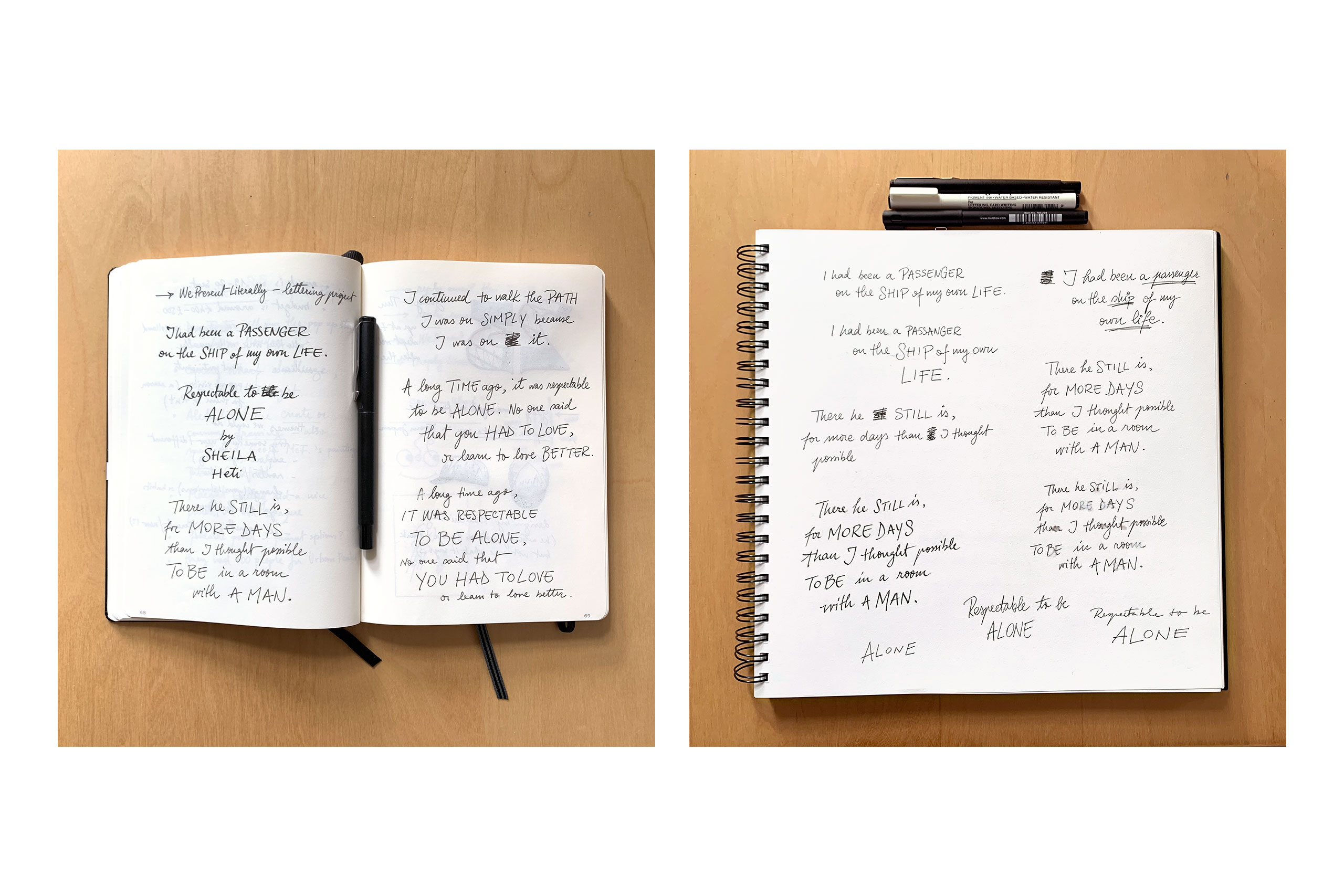 Credits
Working with Suzanne Tromp, Senior Commissioning Editor WePresent at WeTransfer. You can read the Sheila Heti essay on the WePresent website.