I AM Patterns collaboration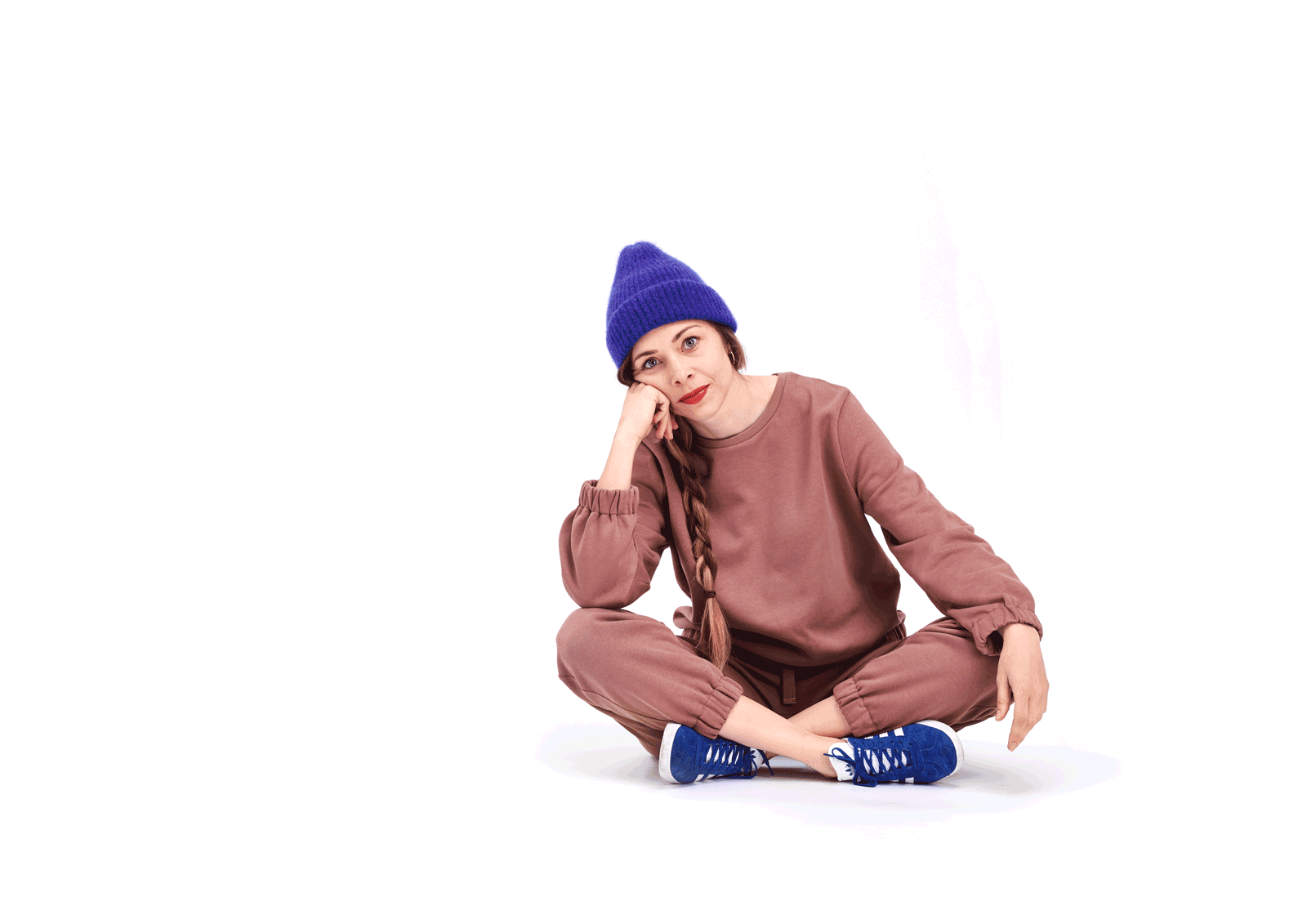 Overview
"I AM Patterns" is one of the leading French sewing patterns companies. Their simple, beautiful, contemporary patterns have been inspiring thousands of people around the world to cut, pin and sew beautiful clothes that truly resemble them since 2015. The company is run by two very brave and creative sisters, Marie-Emilienne and Blandine (who is also my lovely wife).
I AM Relaxed is the name of the 2023 autumn / winter I AM Patterns collection. I had the pleasure of creating a series of illustrations (including an animated version) that were used as part of the main visuals promoting the launch of the collection on the I AM Patterns website, social media and newsletters.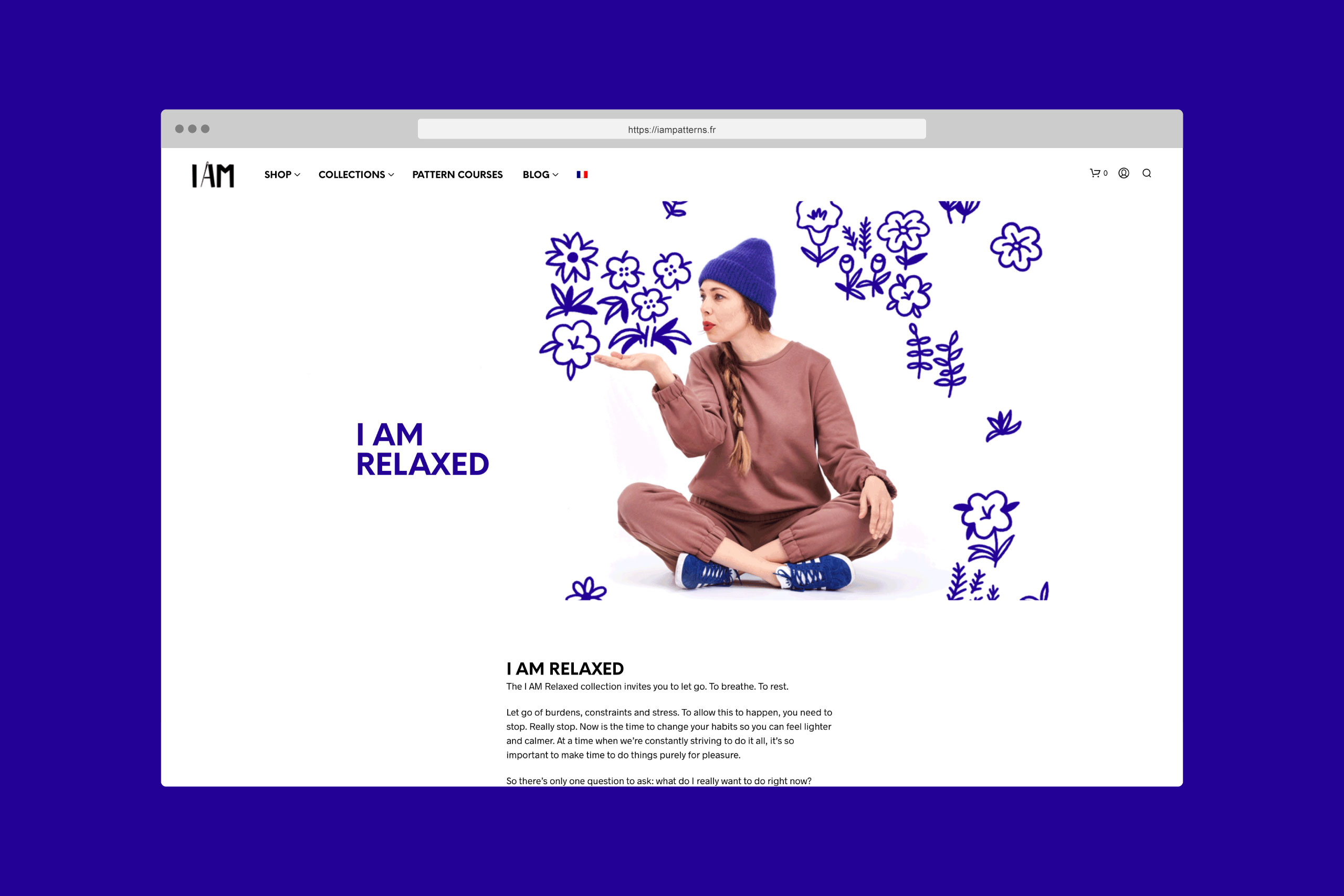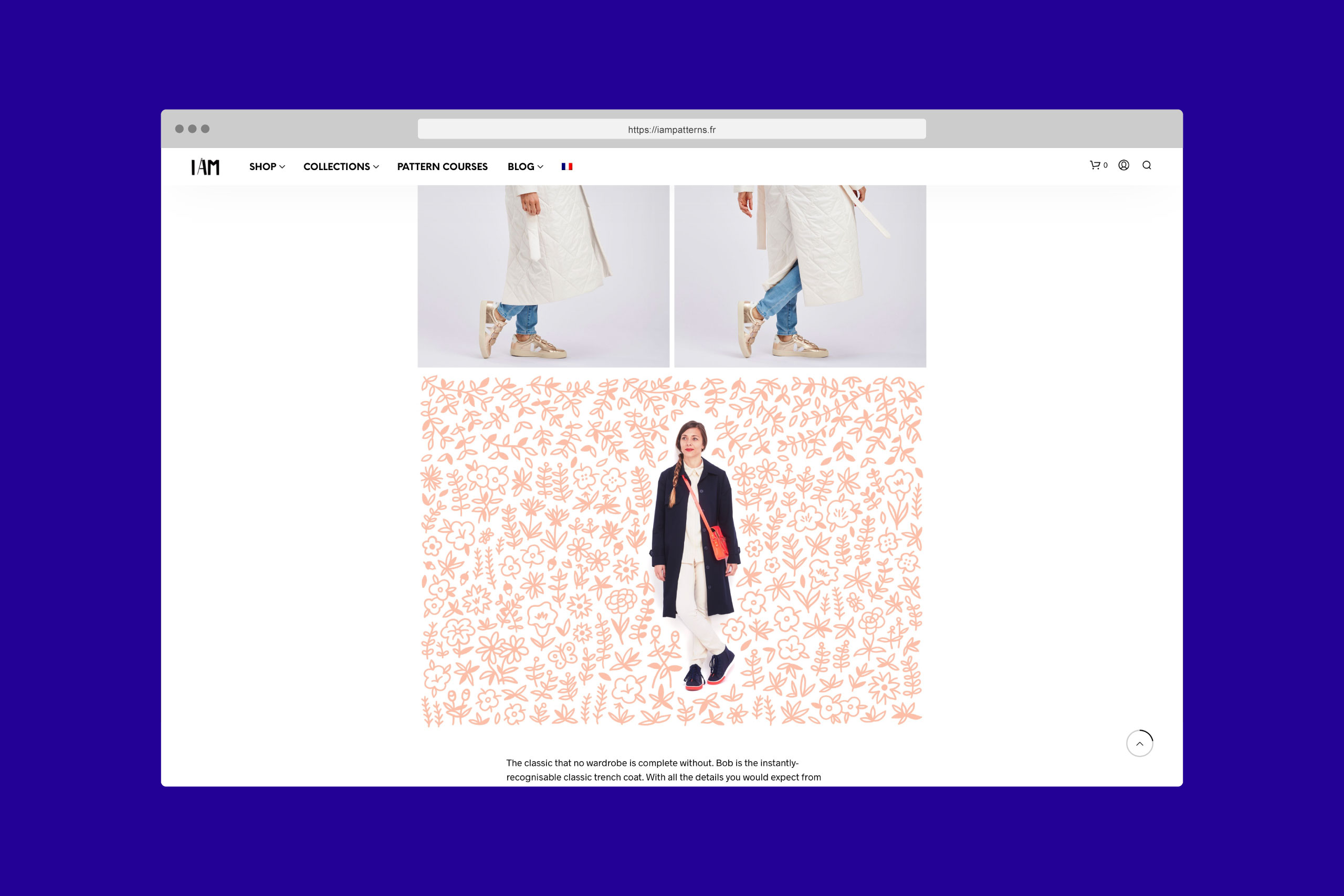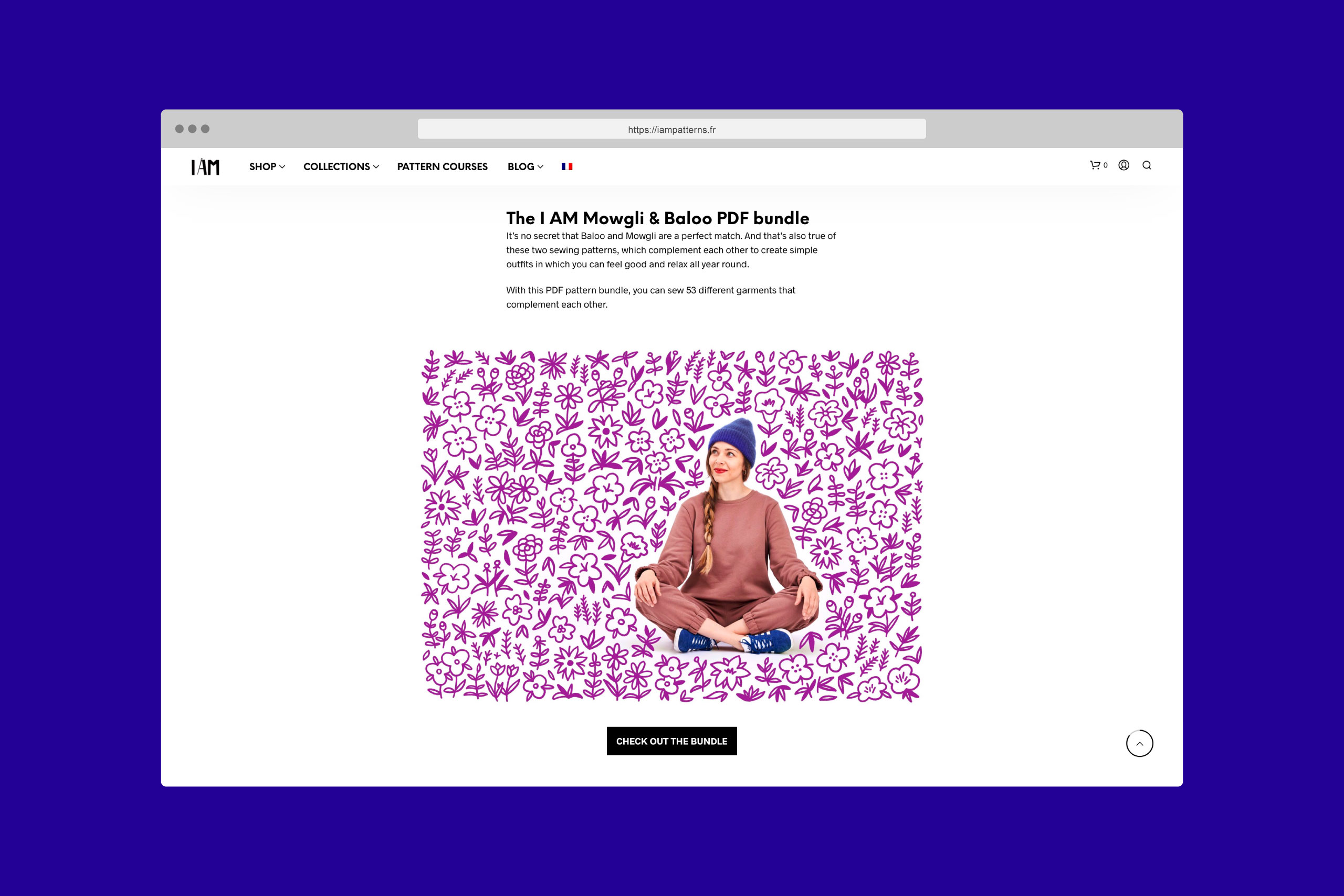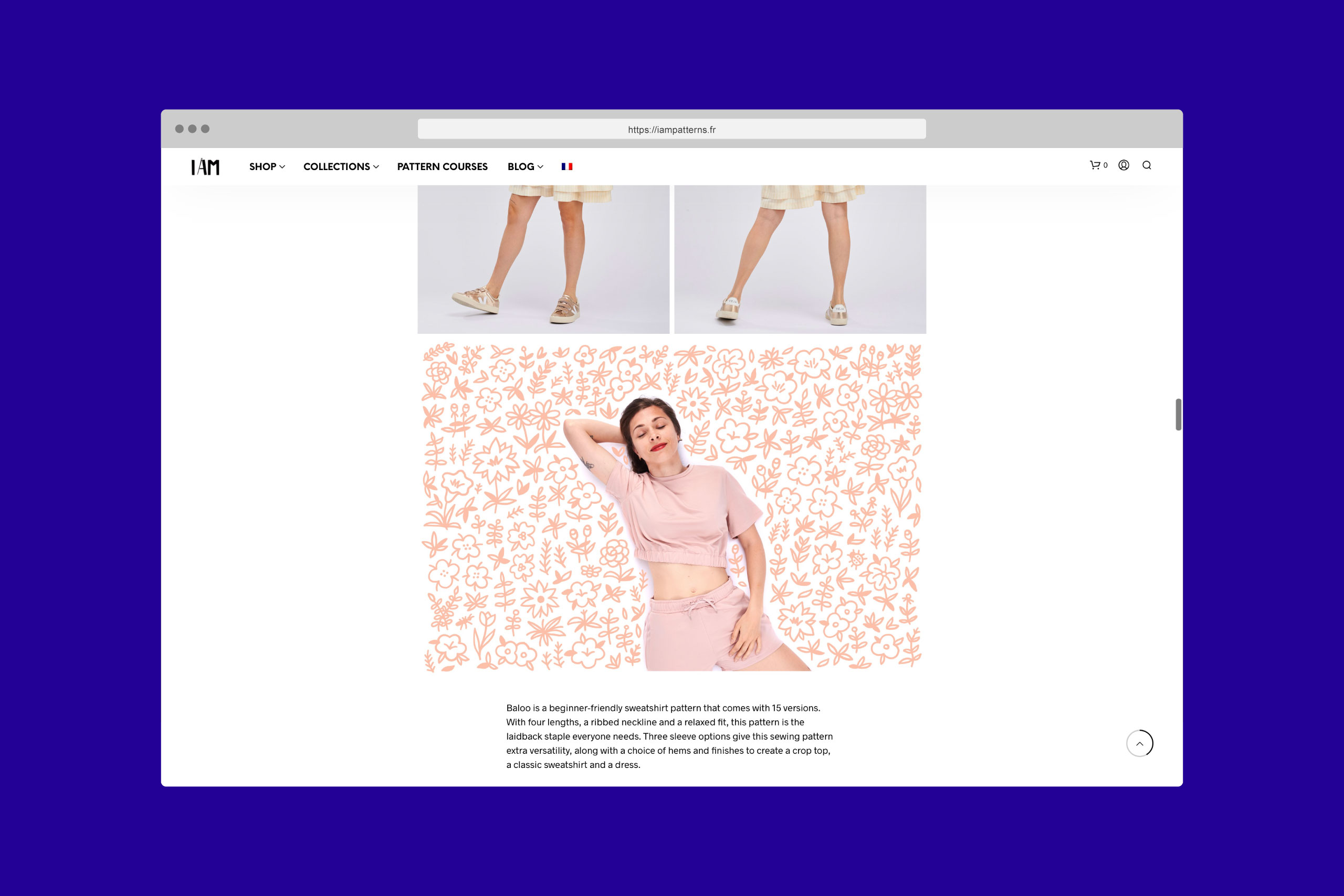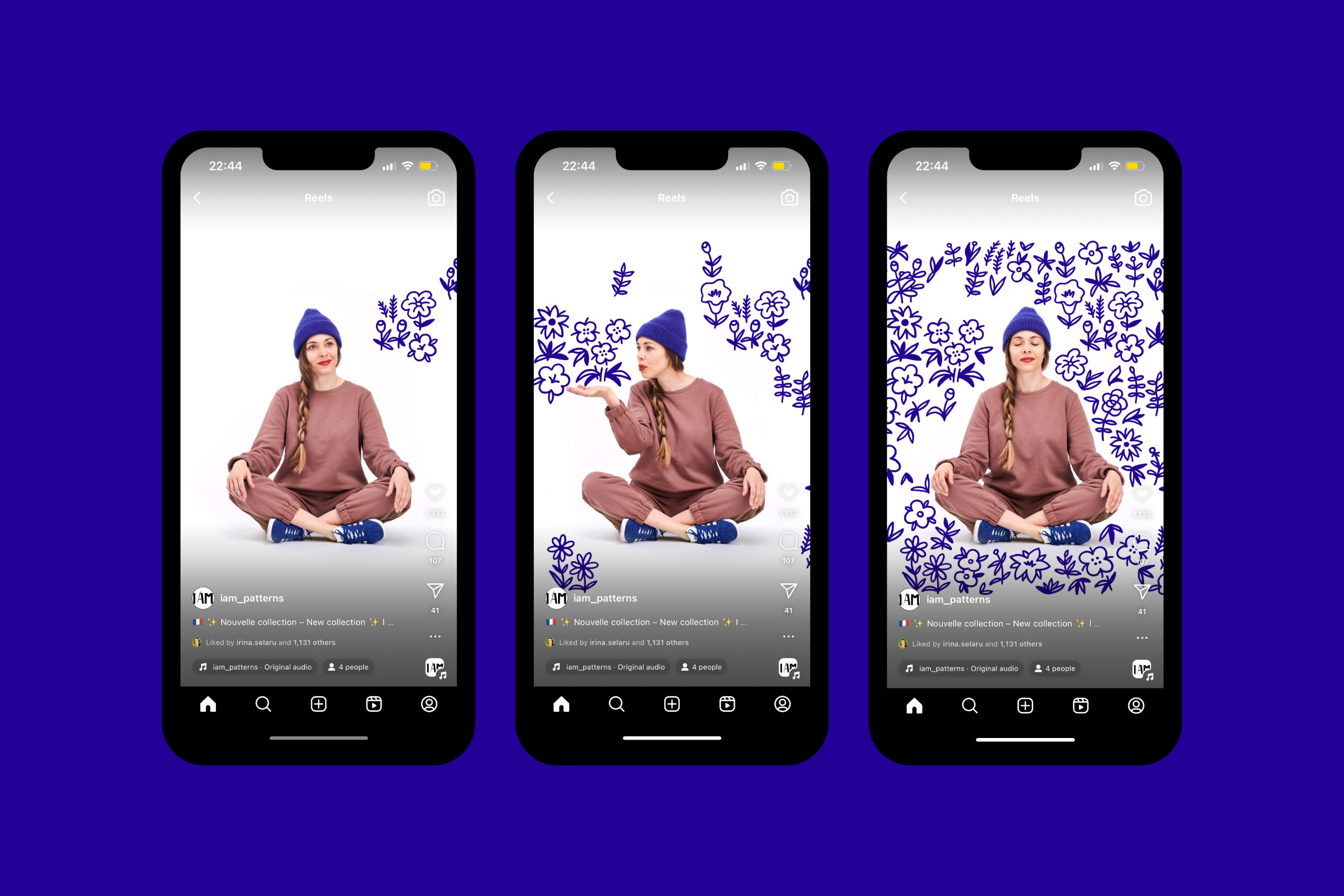 Process
Marie-Emilienne really liked my "A Flower a Day" short film, so she started thinking that flowers would work well for the I AM Relaxed collection. She asked me if I wanted to create some illustrations for the launch, and I happily said yes.
As with all my projects, I started drawing in my sketchbook, exploring many different ideas and approaches. There were several exciting routes, but one important aspect was that the illustrations had to support the collection's model and clothes, not compete with them.
Once I had a good idea regarding what I wanted to do, I switched to digital drawing (using Procreate) and created an initial less-detailed version to show Marie-Emilienne what I had in mind. She was happy with the approach, so I moved on to creating the final illustrations, plus the animated version for the main visual.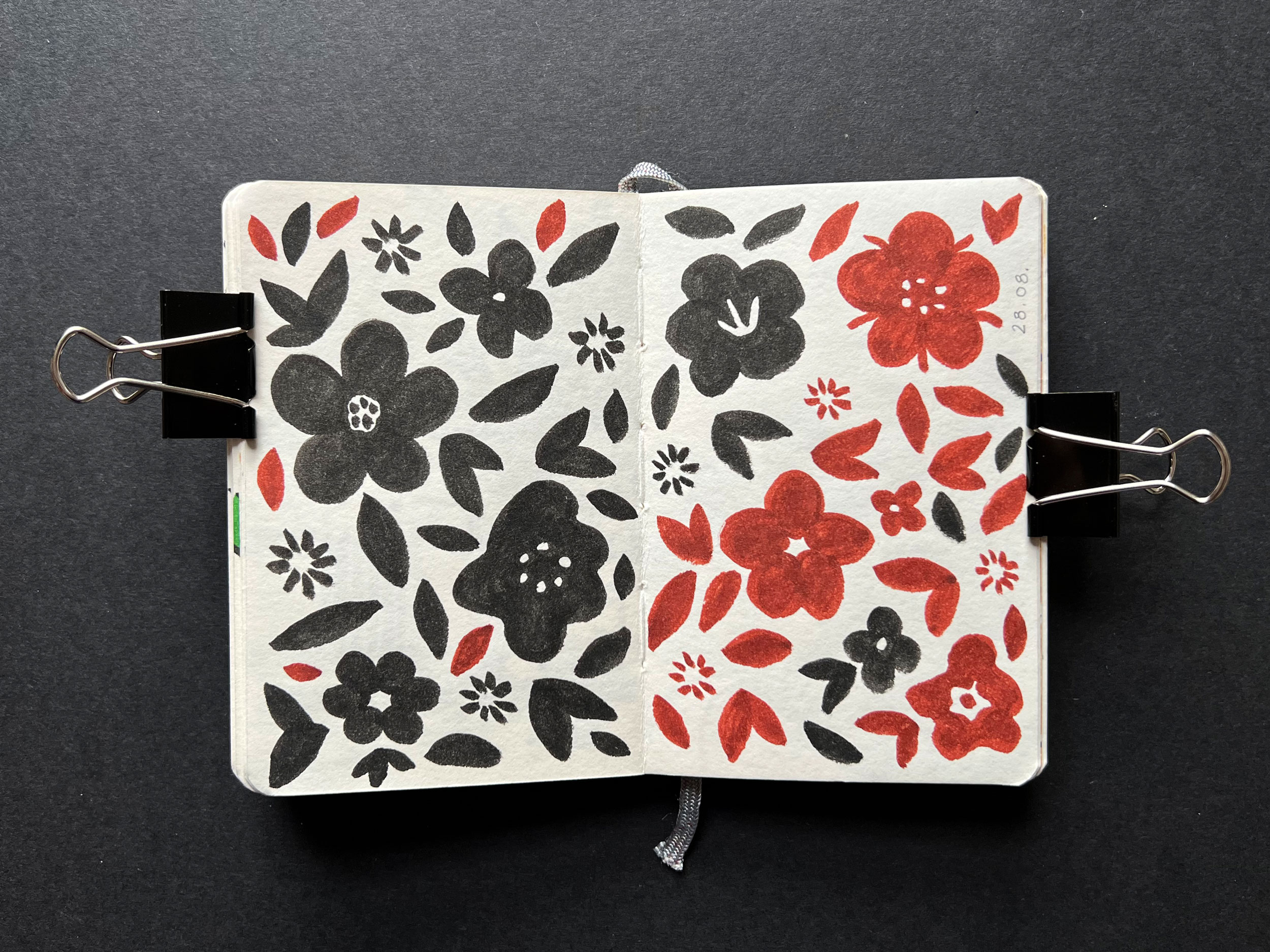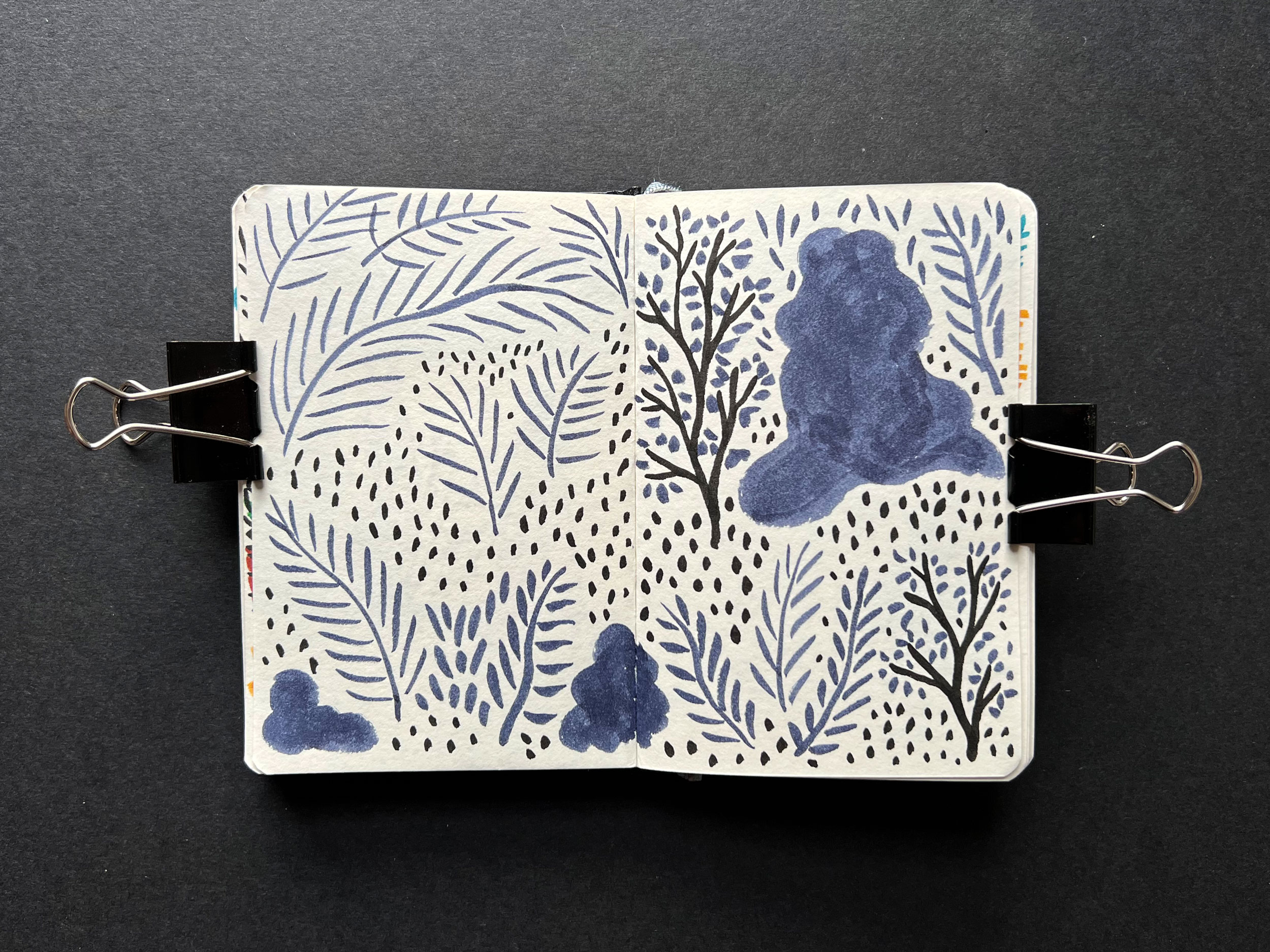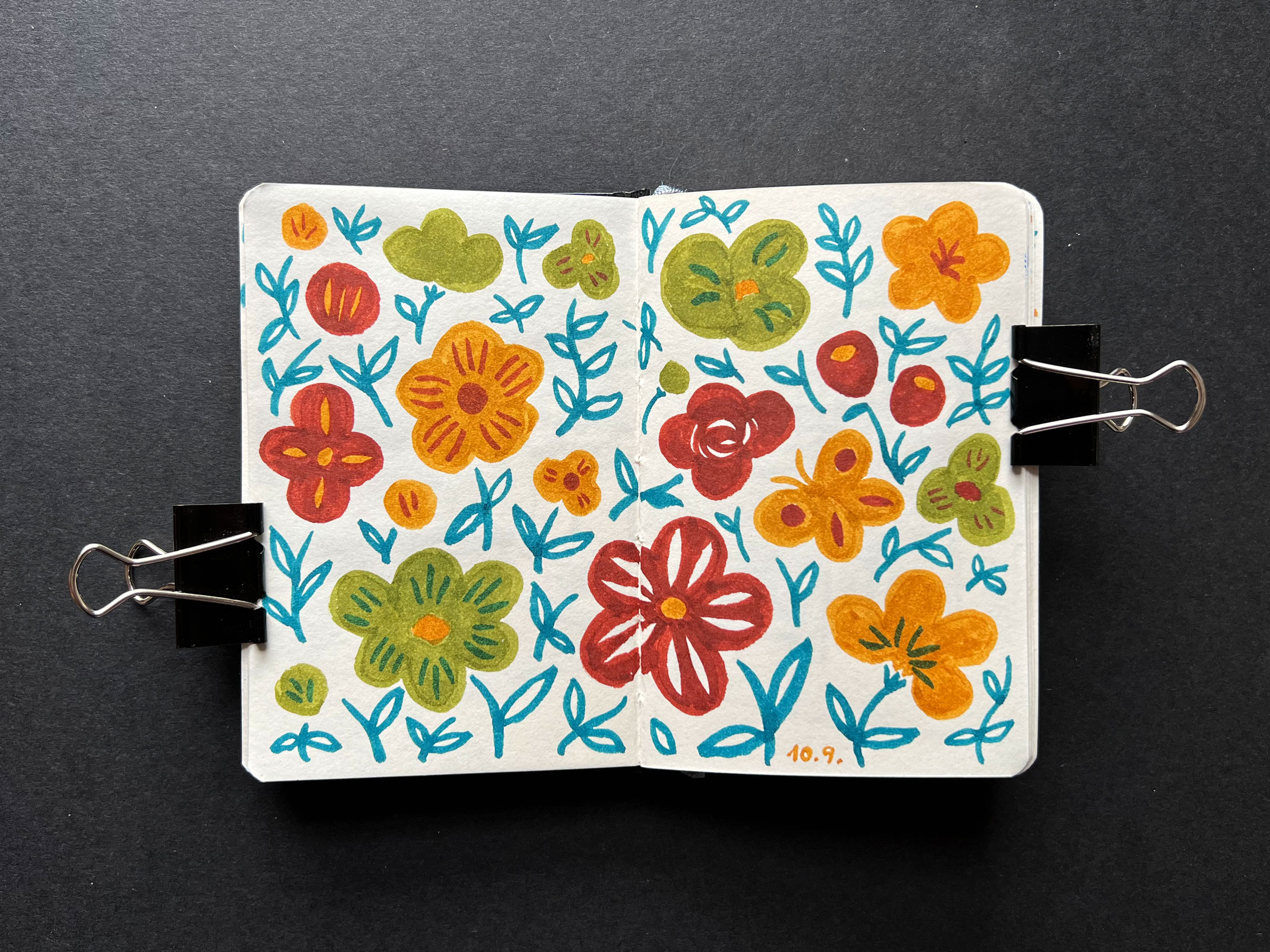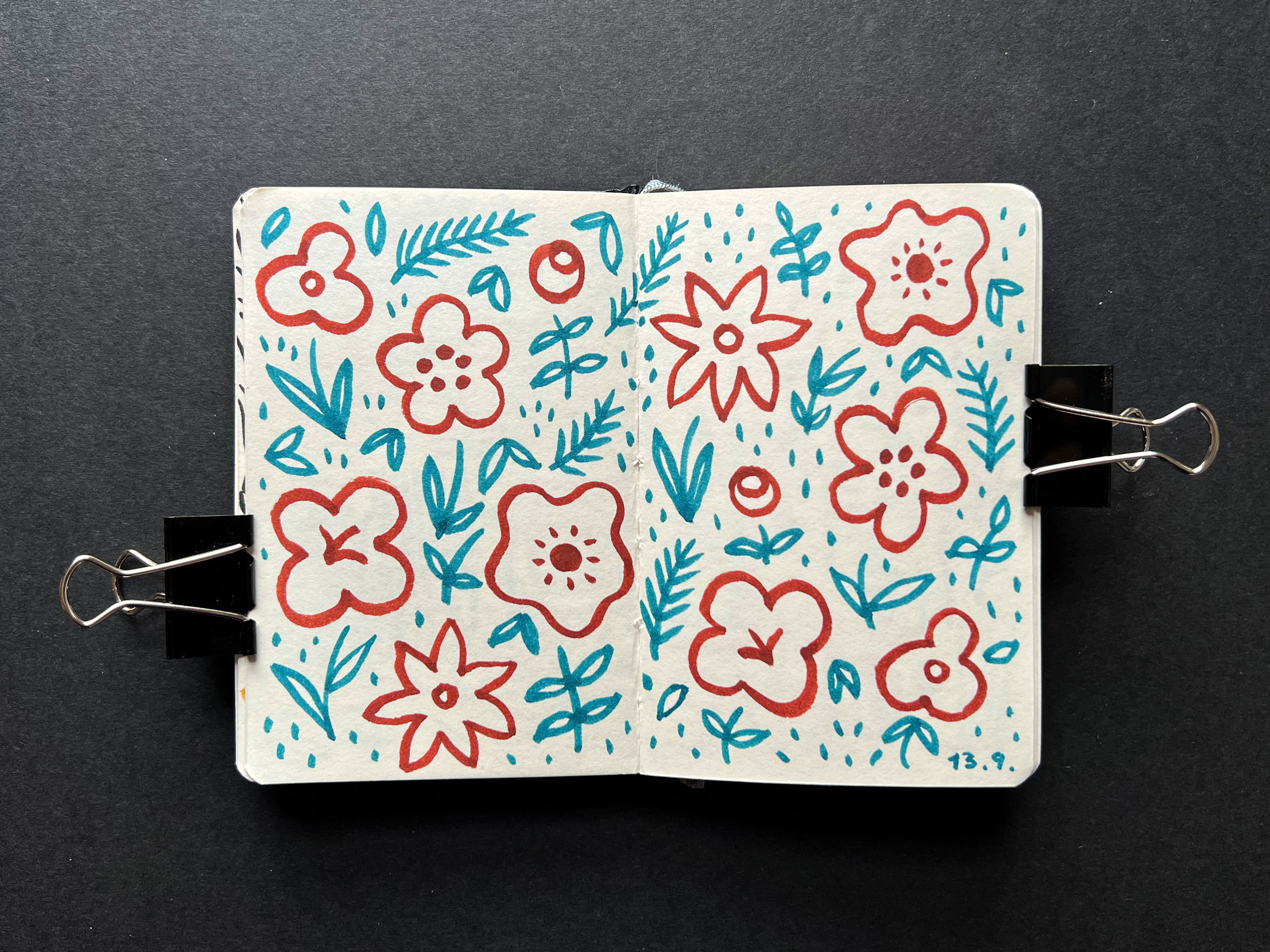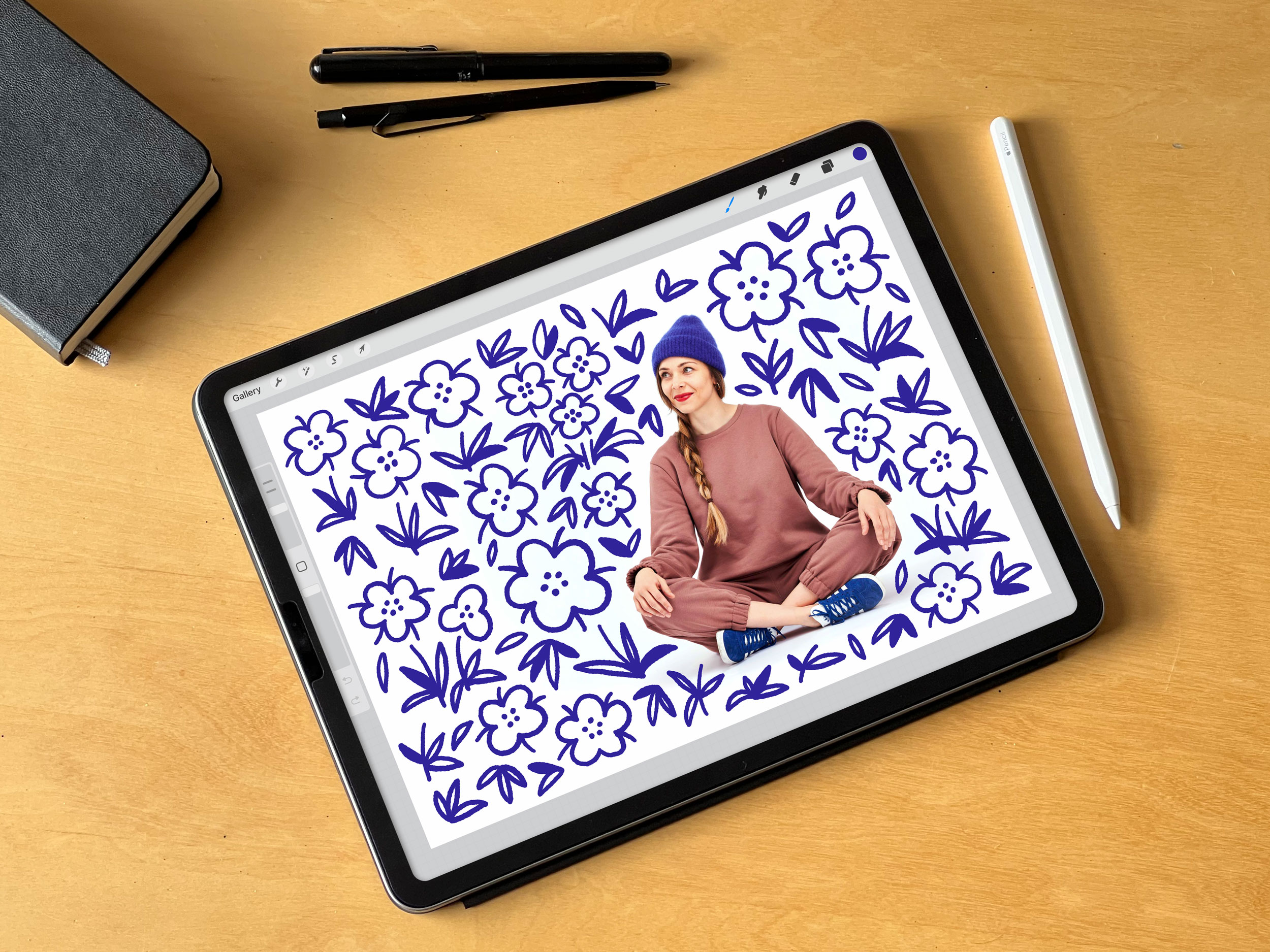 The final illustrations
The final illustrations use a line-based style of drawing, with simple shapes that match the timeless look of the collection, and also work well on screens of different sizes. Everything is drawn using one colour per visual (with several colour versions being available), creating a beautiful background pattern surrounding and highlighting the model. The illustrations can also be seen as a reference to the beautiful Toile de Jouy patterns. One of the illustrations also includes a reference to a popular Ghibli animated film — see if you can find it :)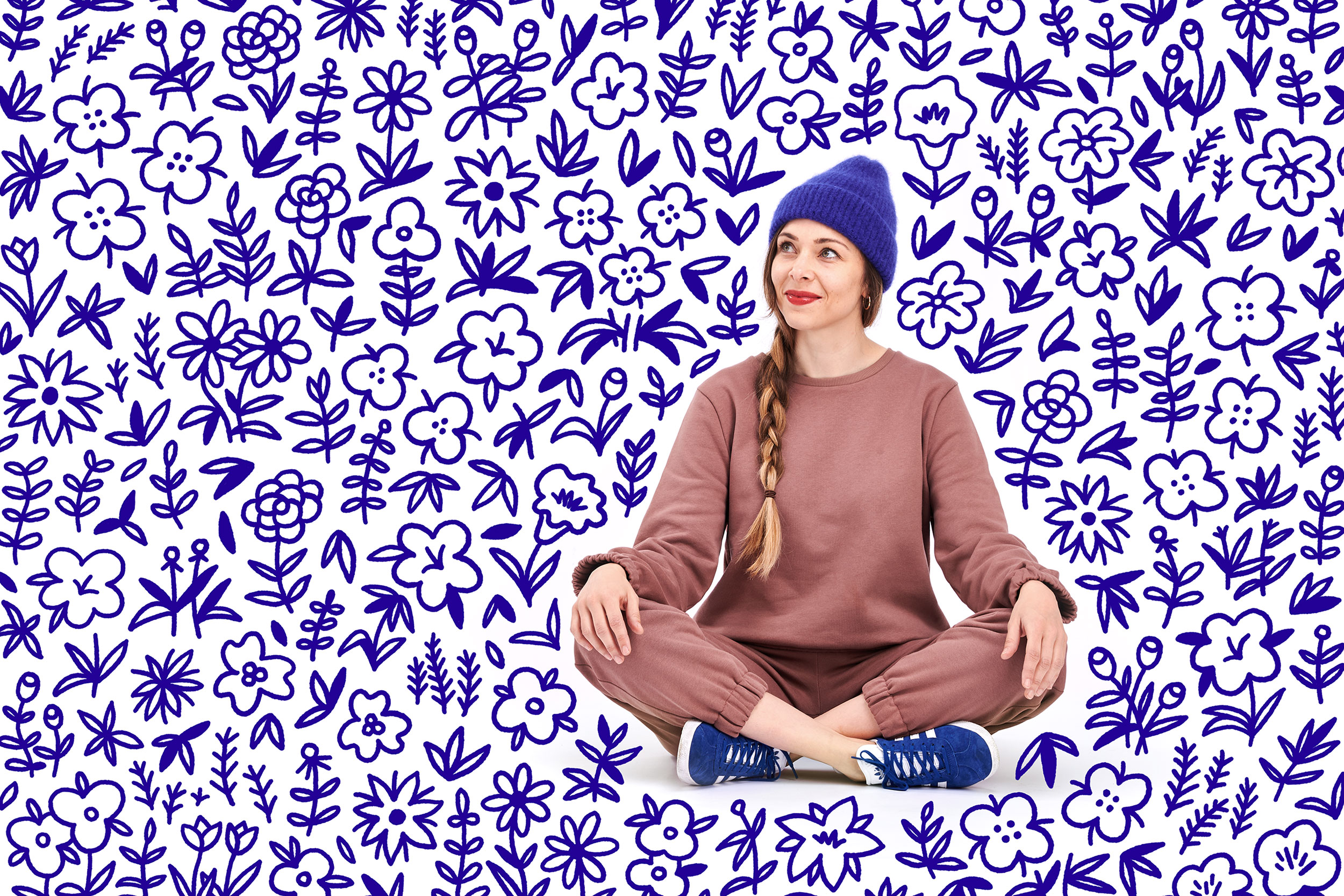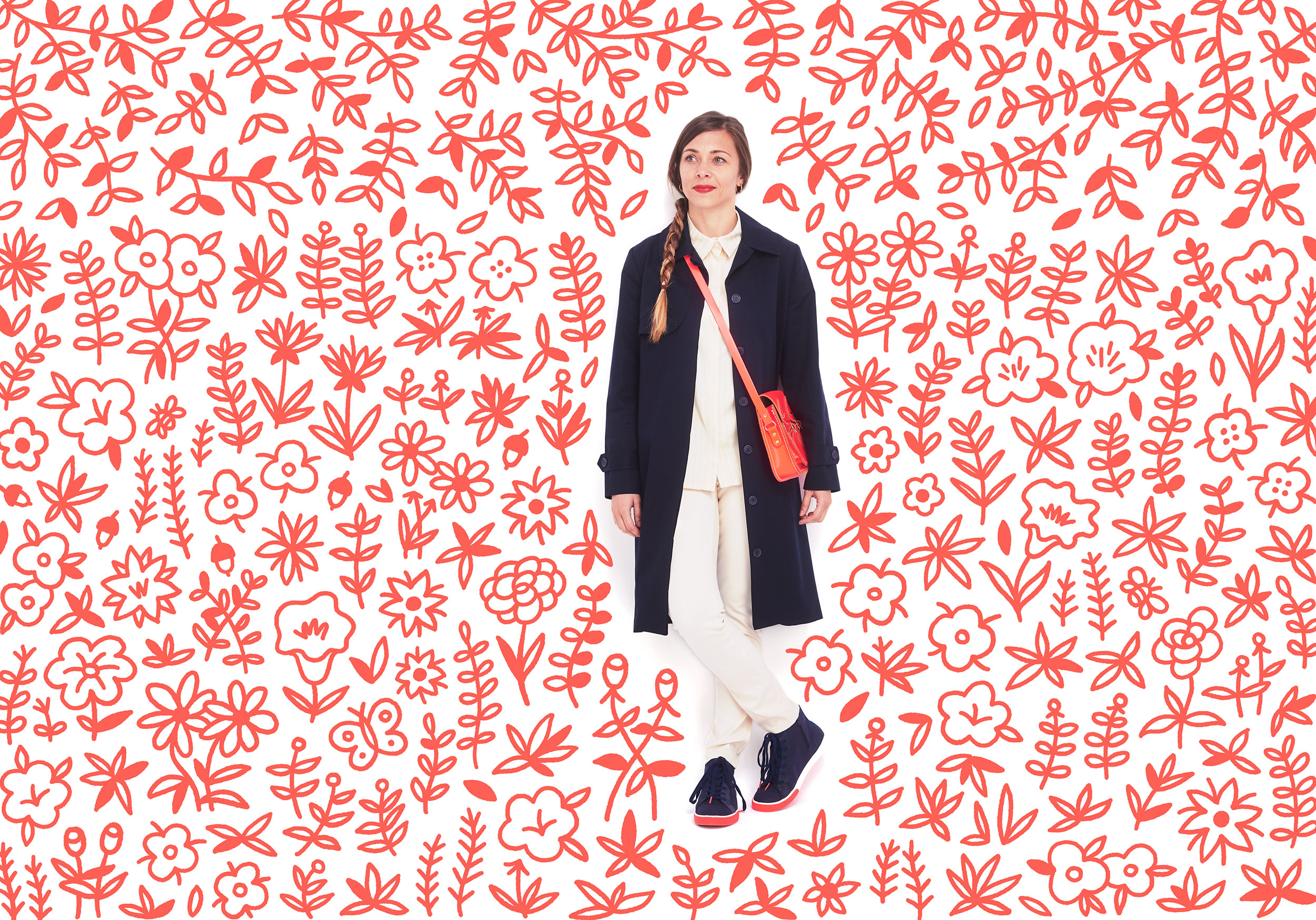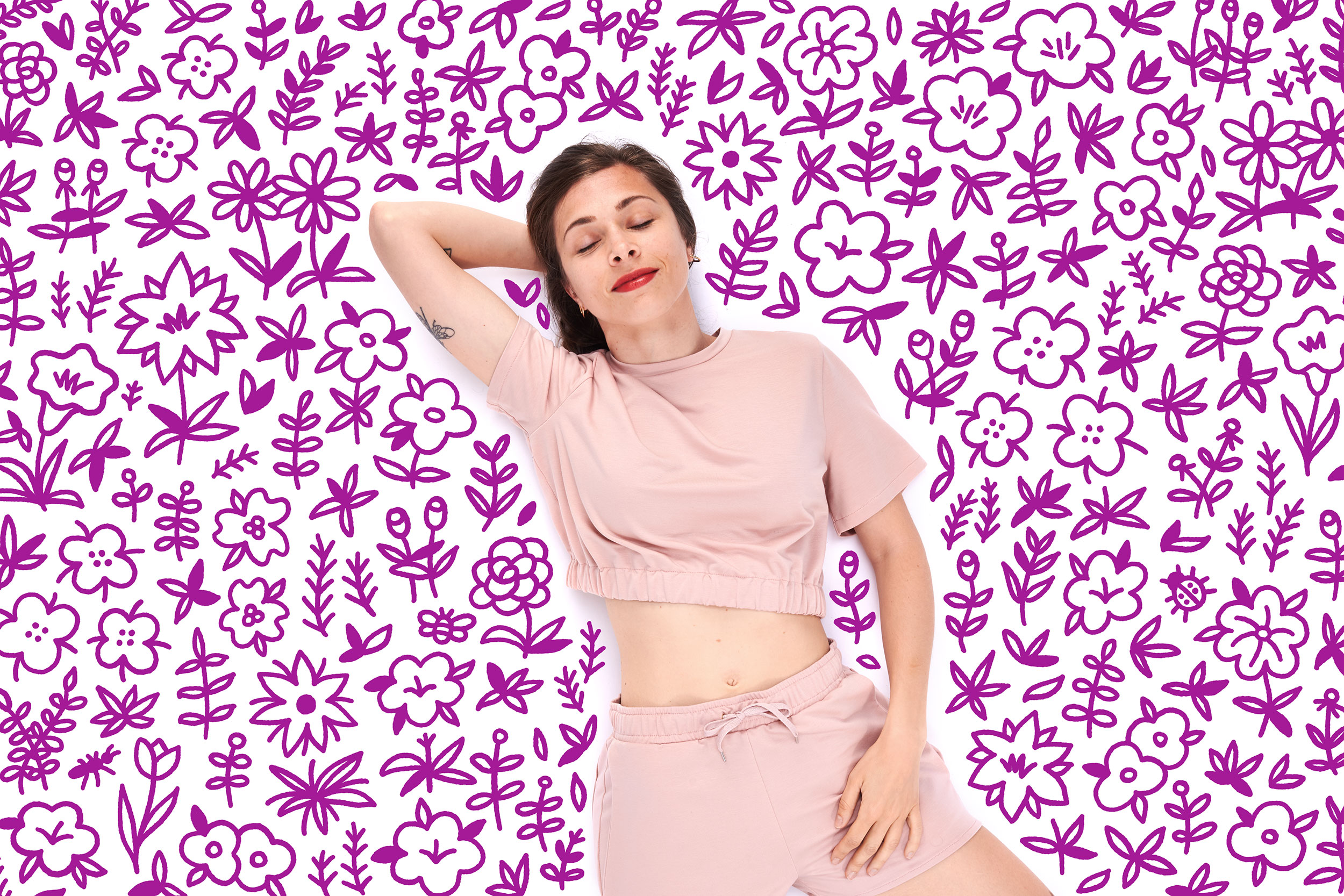 Interview
Marie-Emilienne kindly interviewed me for the I AM Patterns blog. We talked about our collaboration, but also about my work in general, influences, and the ideas that I care about. You can read the interview here.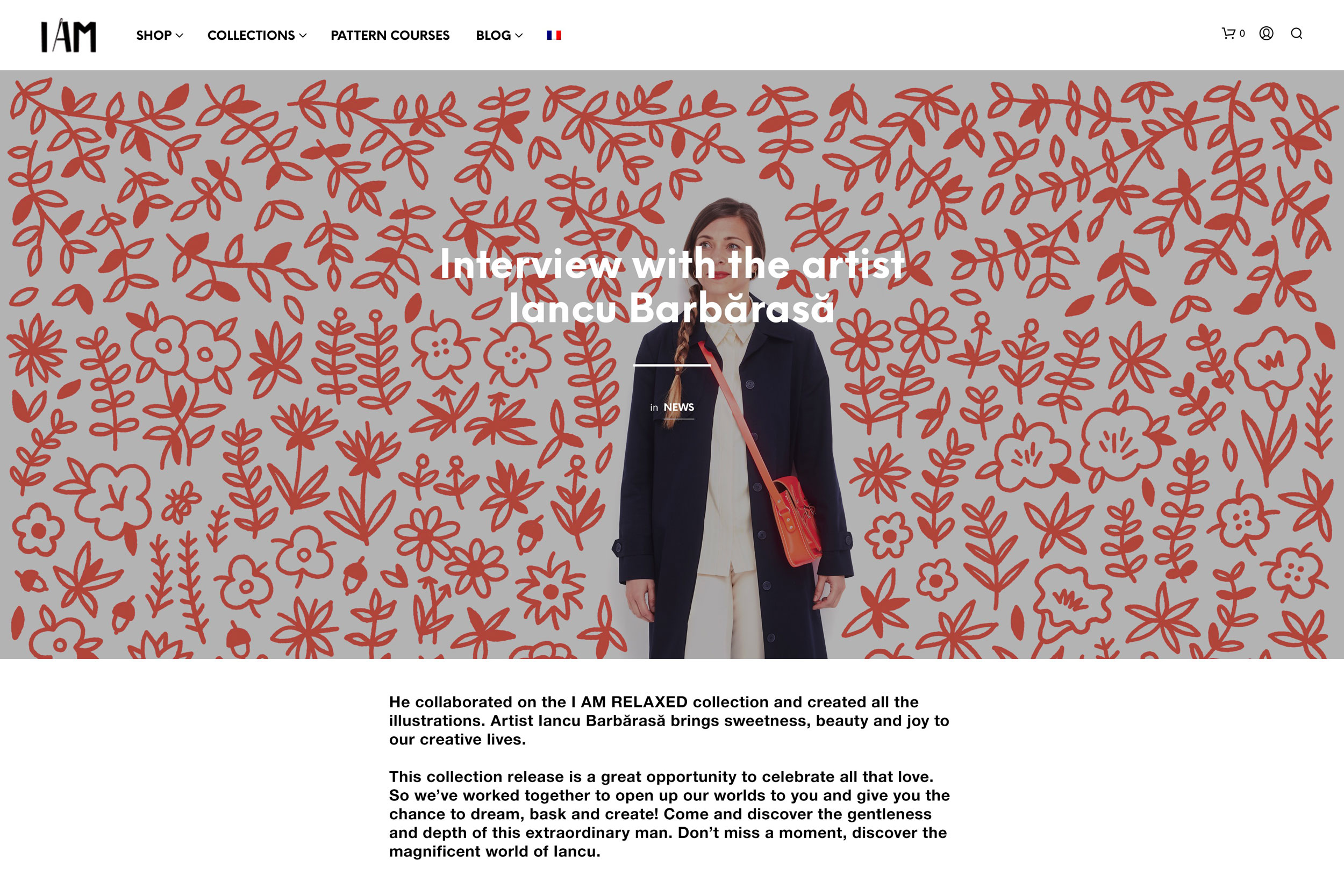 Credits
Working directly with Marie-Emilienne Viollet, the founder of I AM Patterns.
Photography by Eric Mouroux. Modelling by Valérie. Also many thanks to Blandine for her feedback and support.
Don't forget to check out the I AM Relaxed collection.