One Thing Leads to Another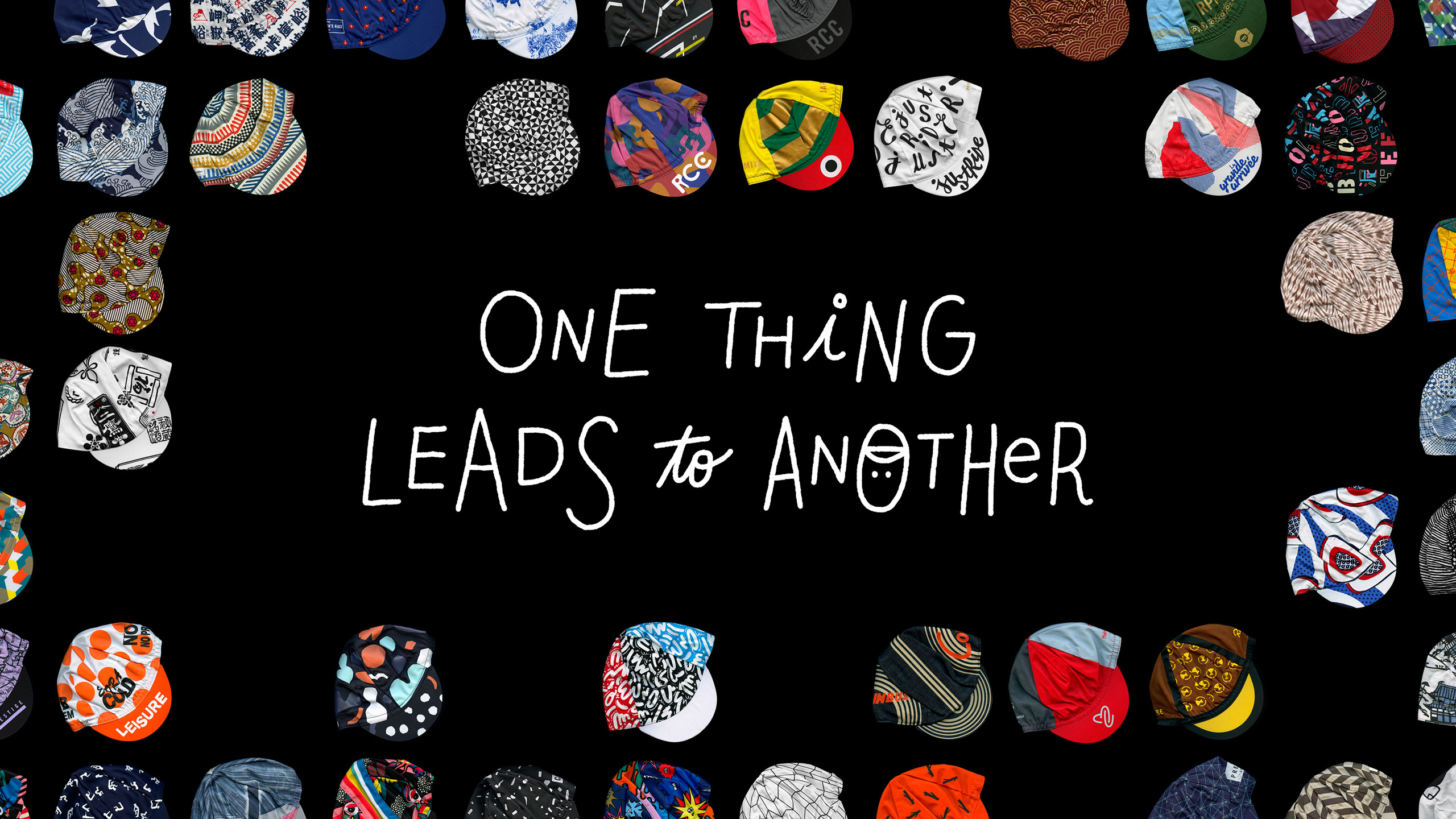 "One Thing Leads to Another" is a short film about collecting, cycling caps, art and design, personal connections and why it's worth doing something for a long time, even if the benefits are not clear at first.
You can watch it below — or directly on Youtube and Instagram / IGTV.
Why
I've been collecting cycling caps with beautiful designs for a few years. First, because I'm part of a cycling club (the RCC) and second, because I'm interested in art, graphic design and illustration (comes with my job).
Luke Tonge, who co-runs the Birmingham Design Festival and Glug Birmingham, invited me to speak during their "Collectors Edition, part 1" event. The other guests were Anthony Burrill, Jane McDevitt, Hugh Miller, Elizabeth Goodspeed, Pooja Saxena and Richard Baird. So being in such esteemed company meant I had to do my best.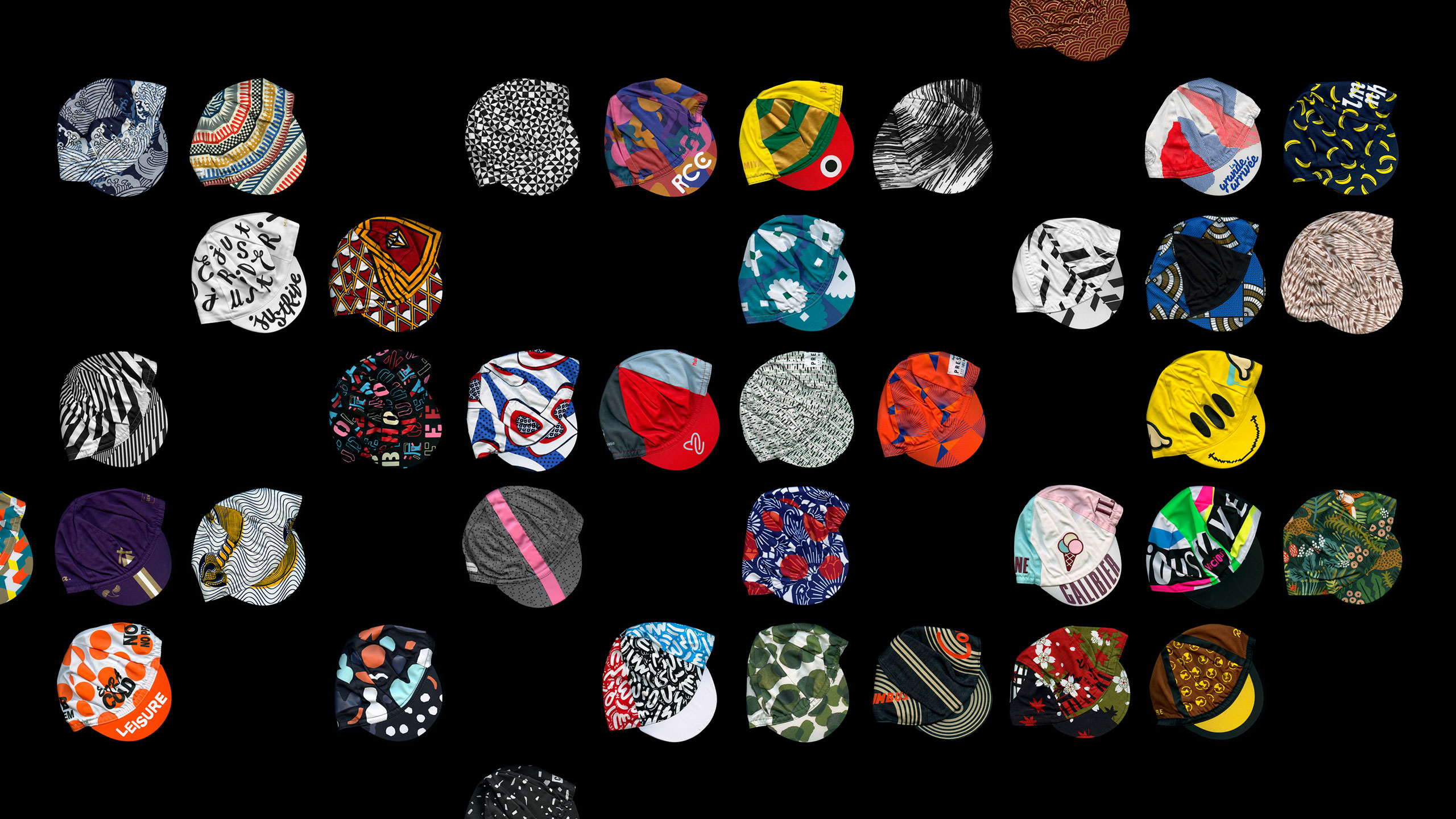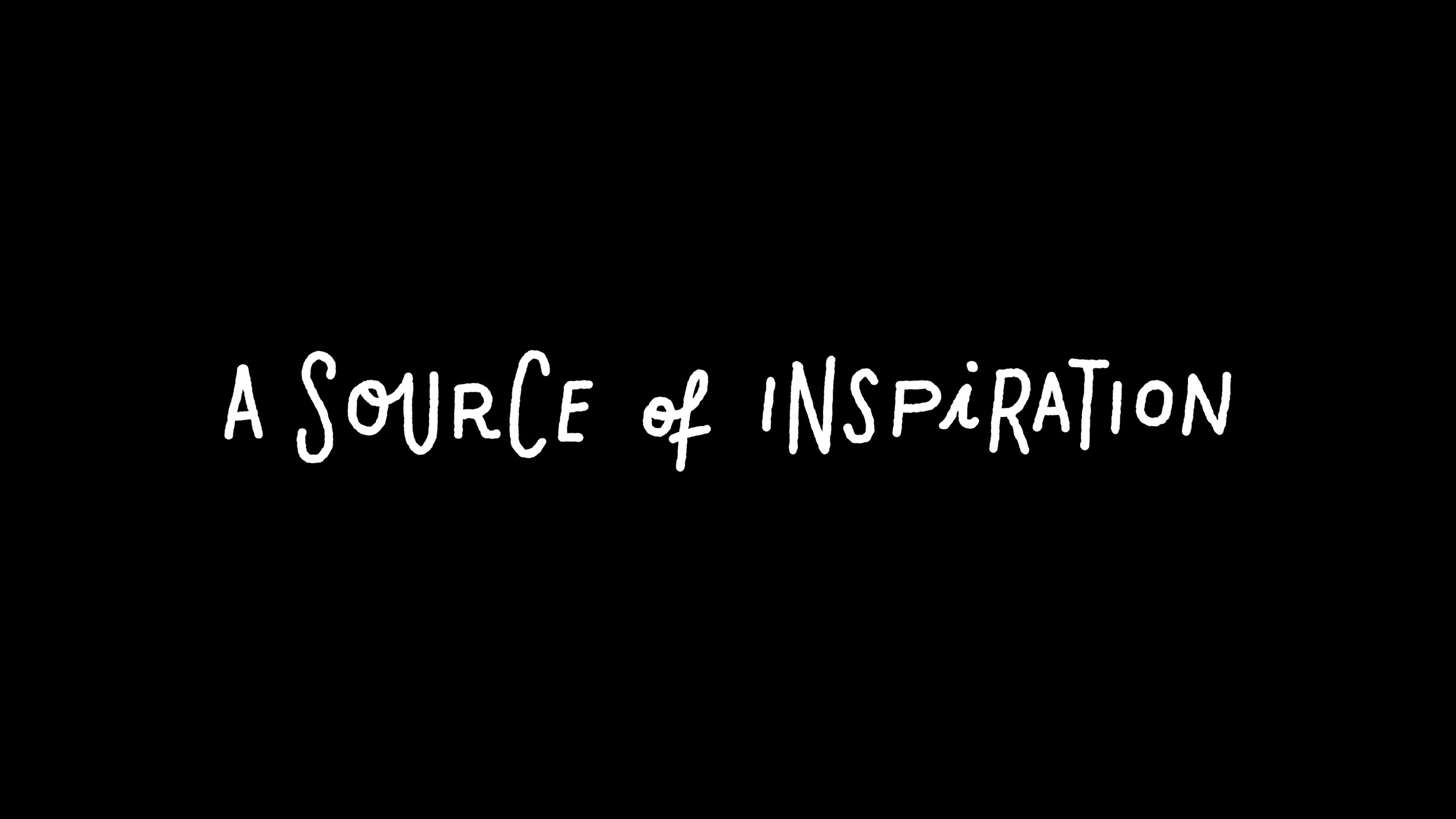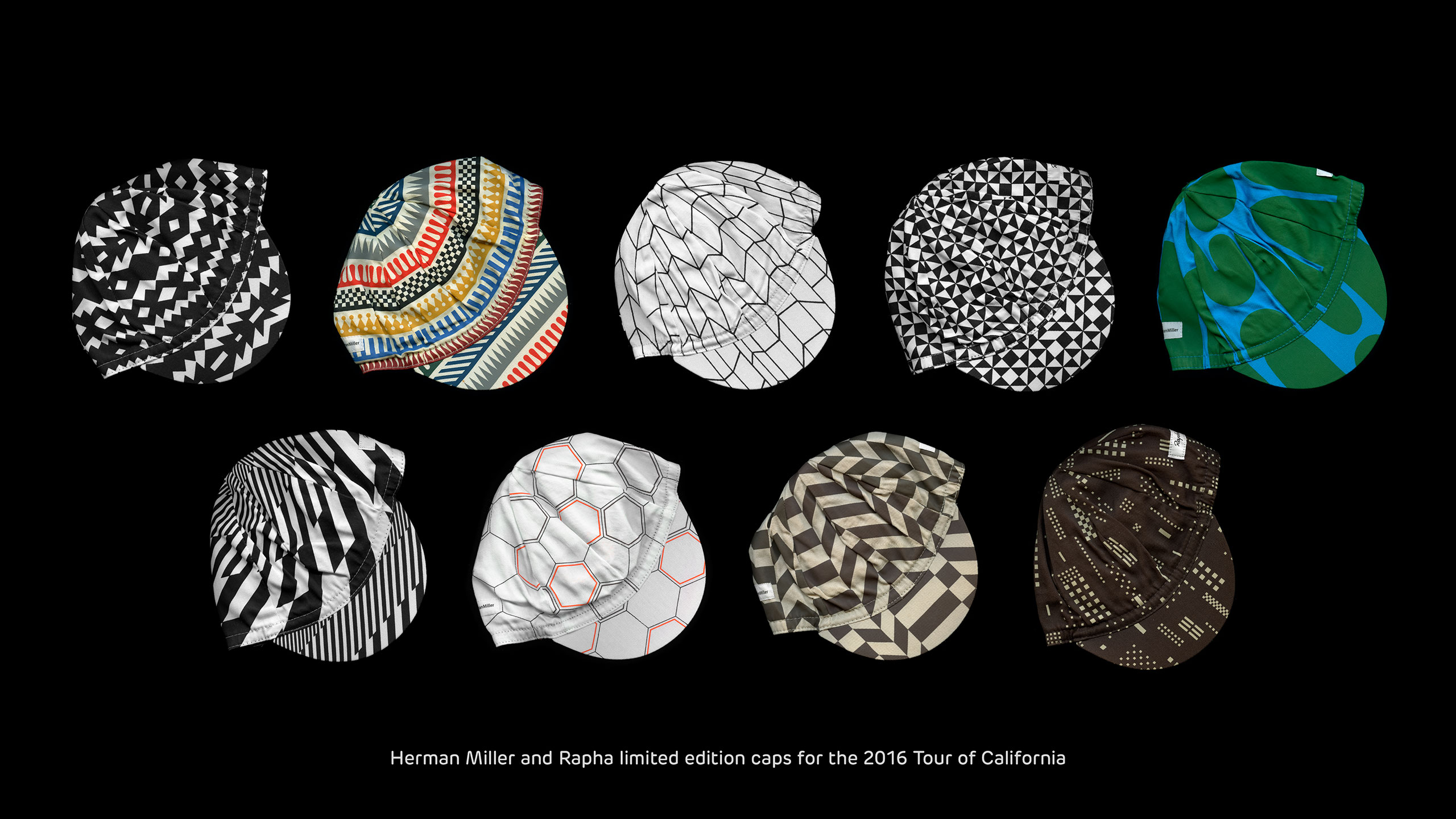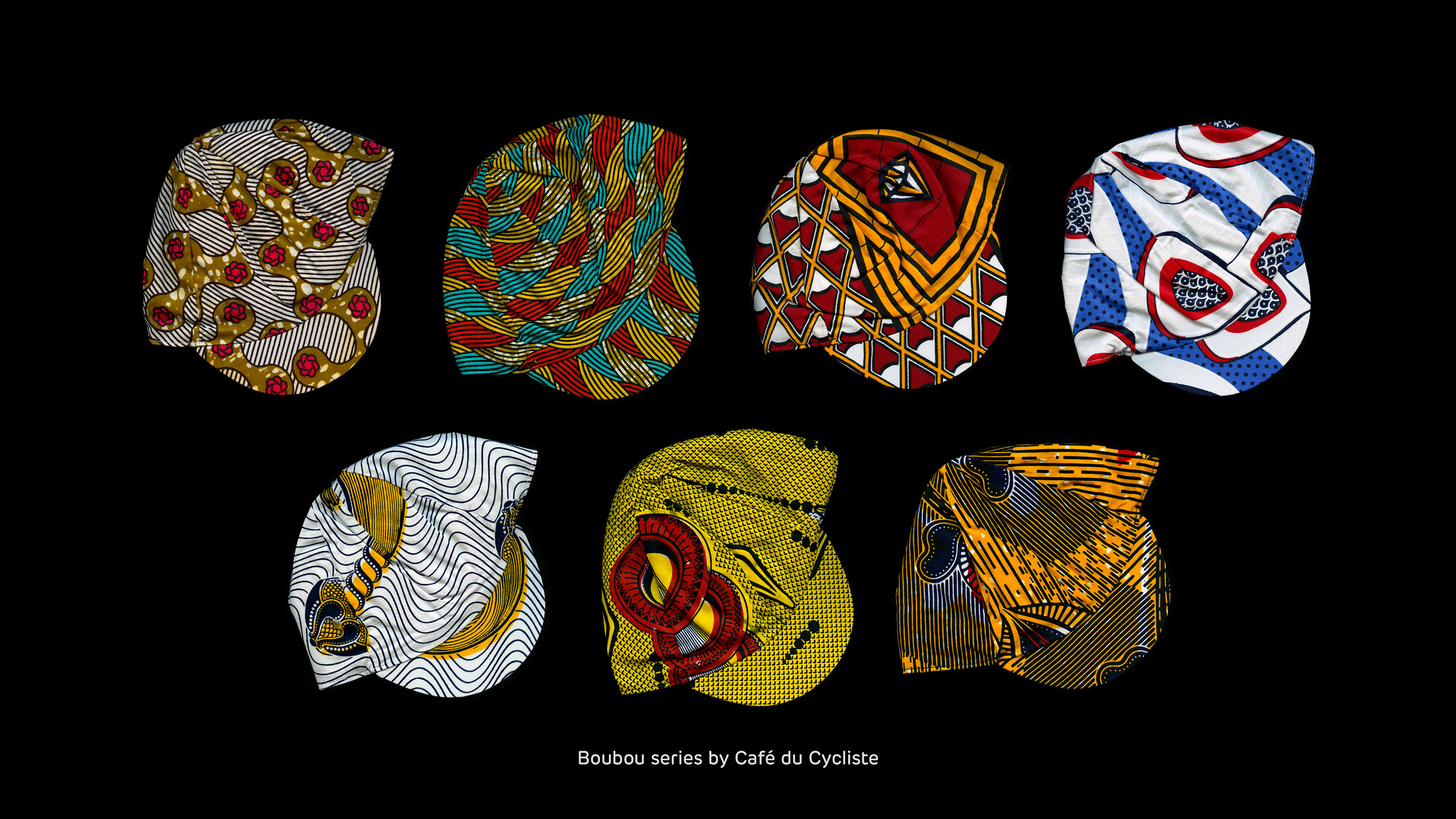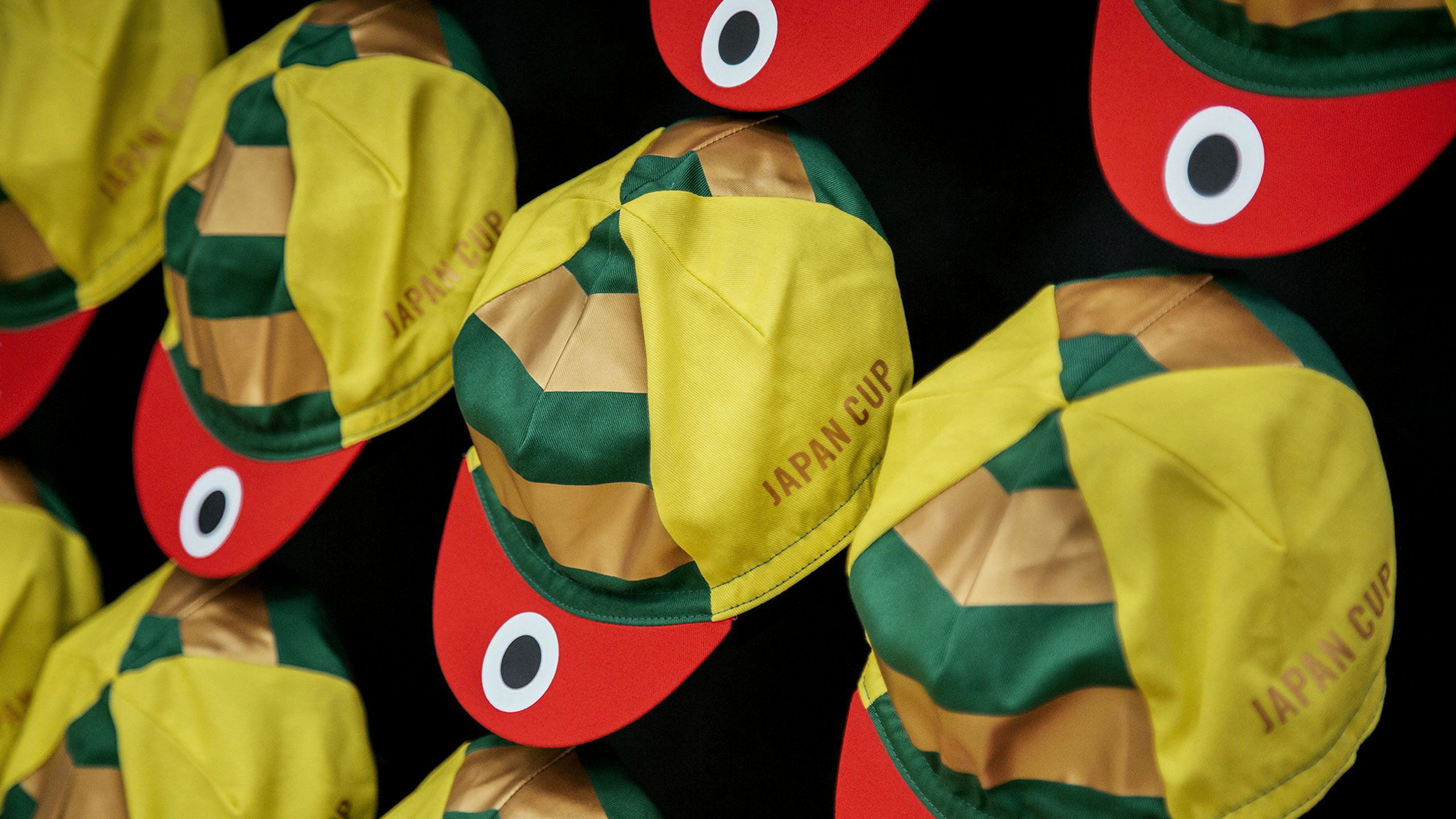 Goals
One of the things I had in mind was the Netflix Abstract series, and how they managed to make their subjects interesting for almost anyone. Another thing was Milton Glaser's words (borrowed from Horace, the poet): "the purpose of art is to inform and delight".
So I started looking for themes most people could relate to: finding inspiration, learning, travelling, family, personal history, persistence, connecting with others. Each theme would be supported by interesting caps from my collection, plus a few bits of great film and photography (that I'm thankful I got permission to use), for variety.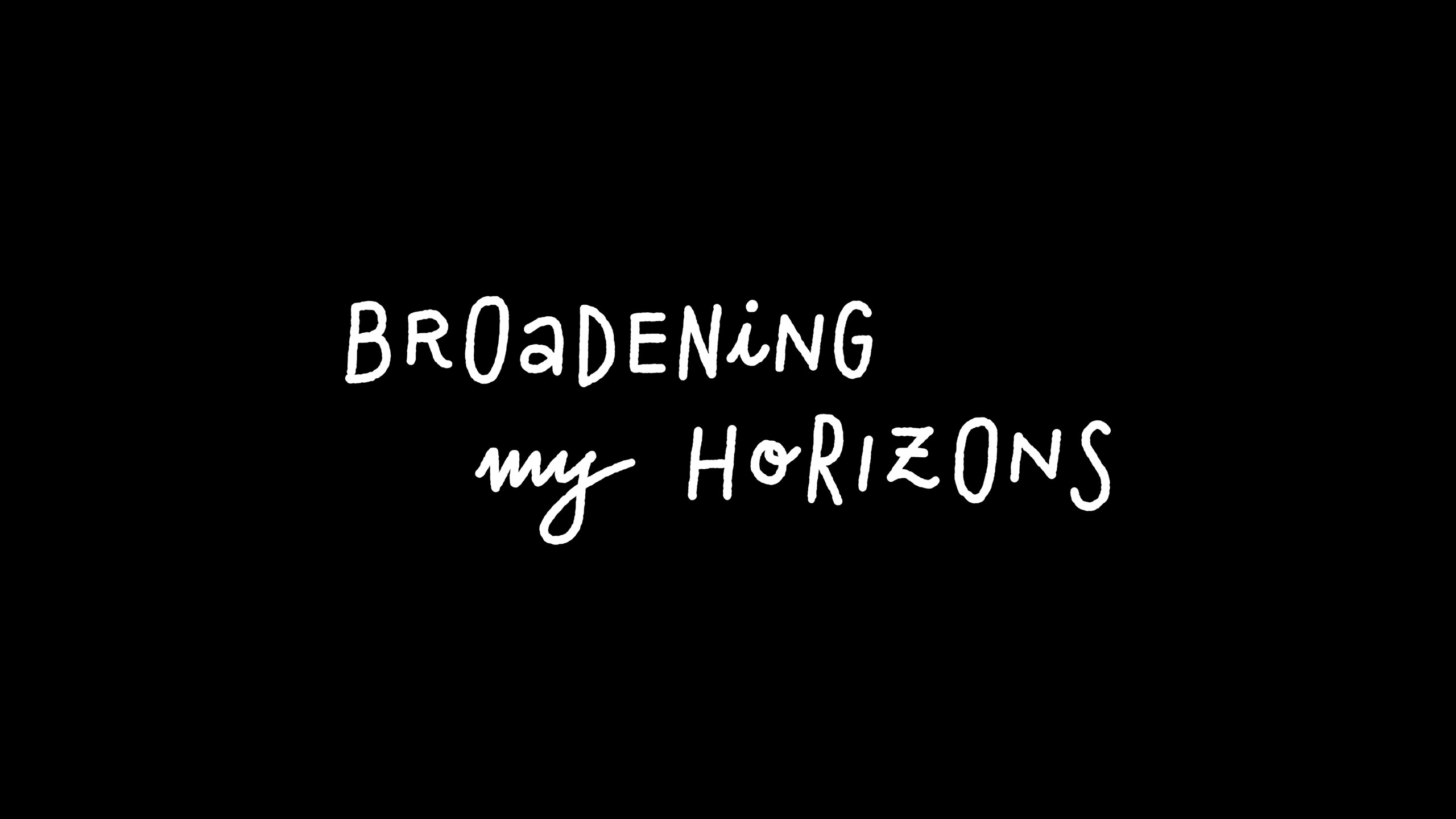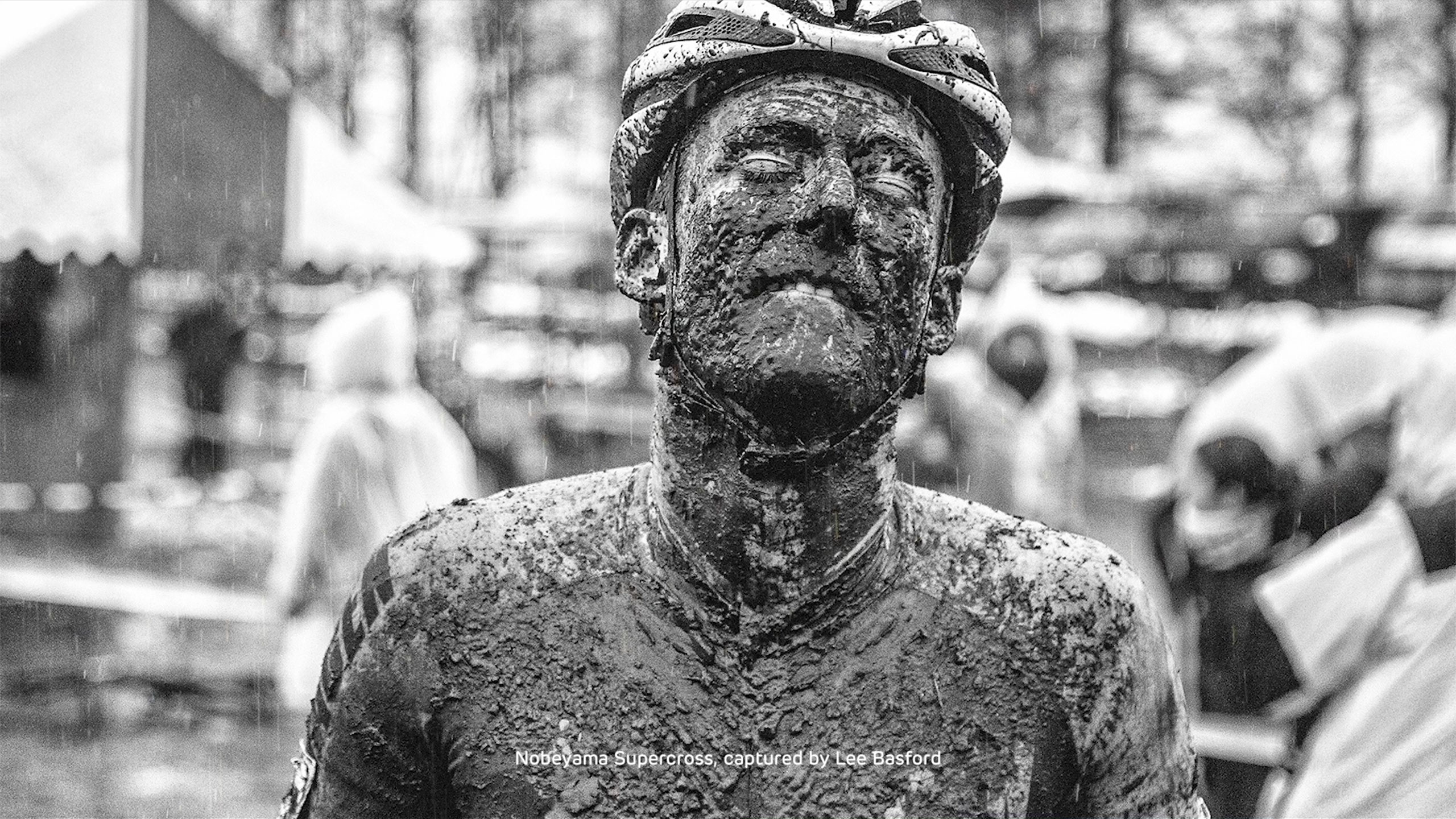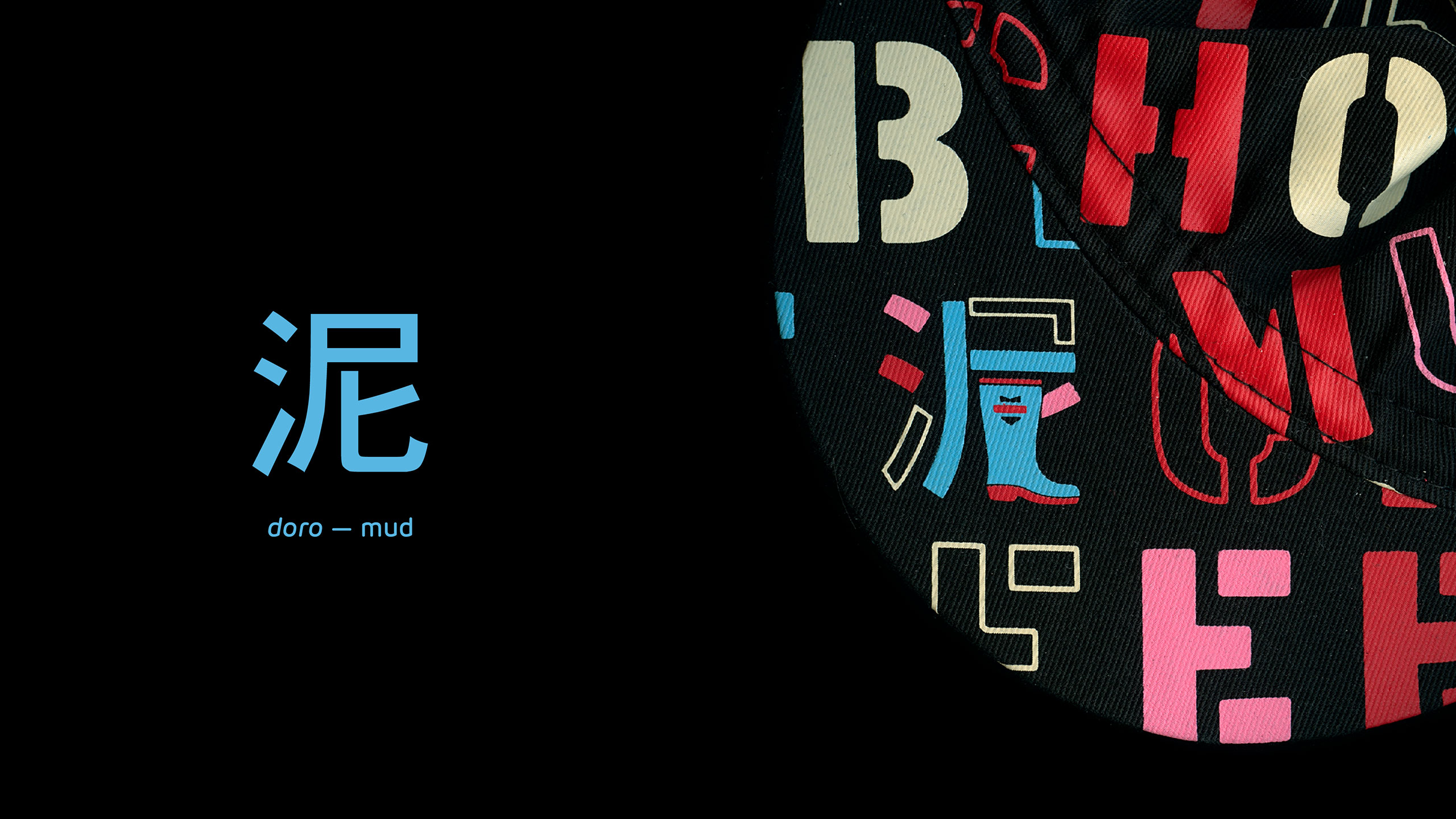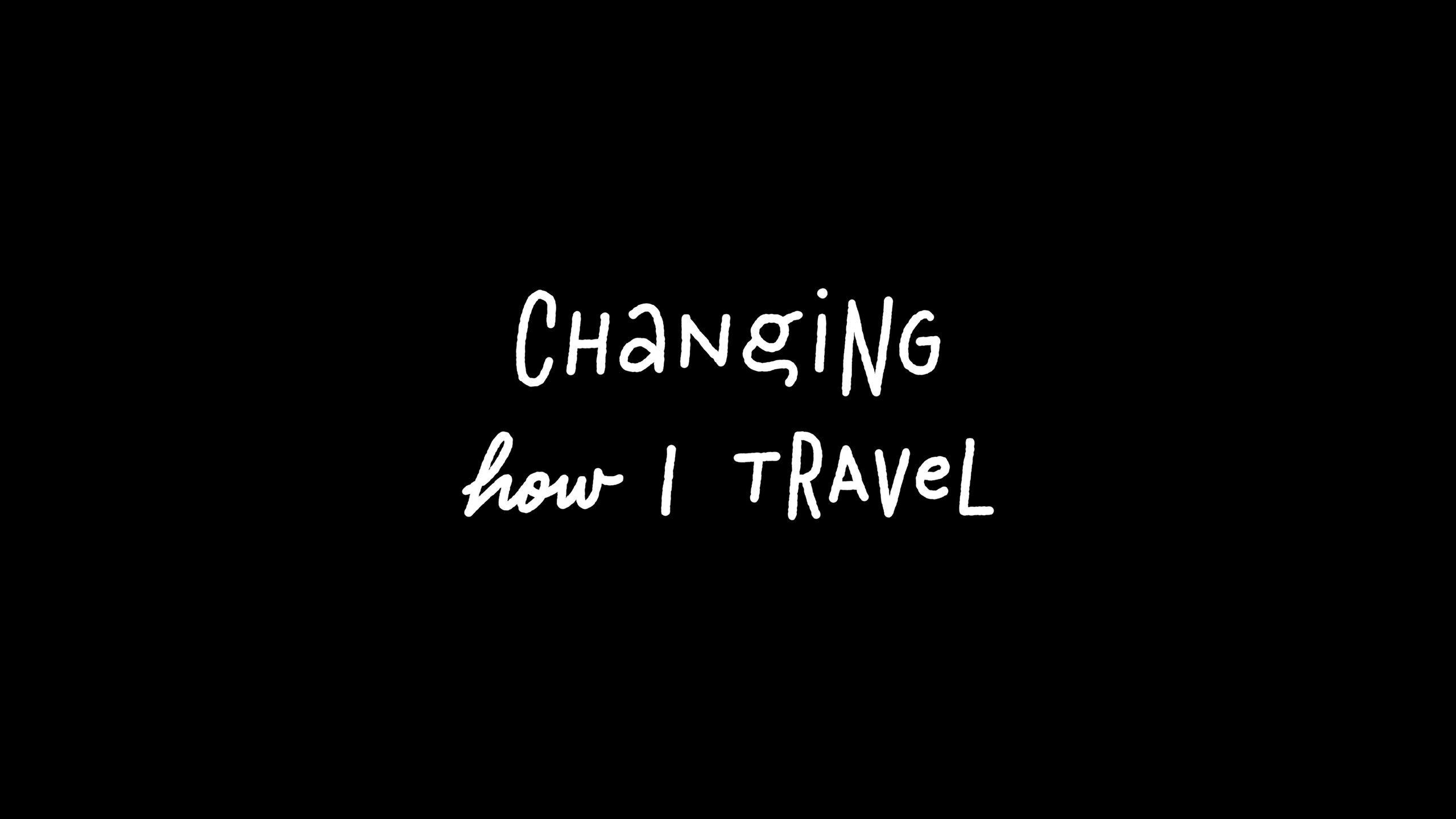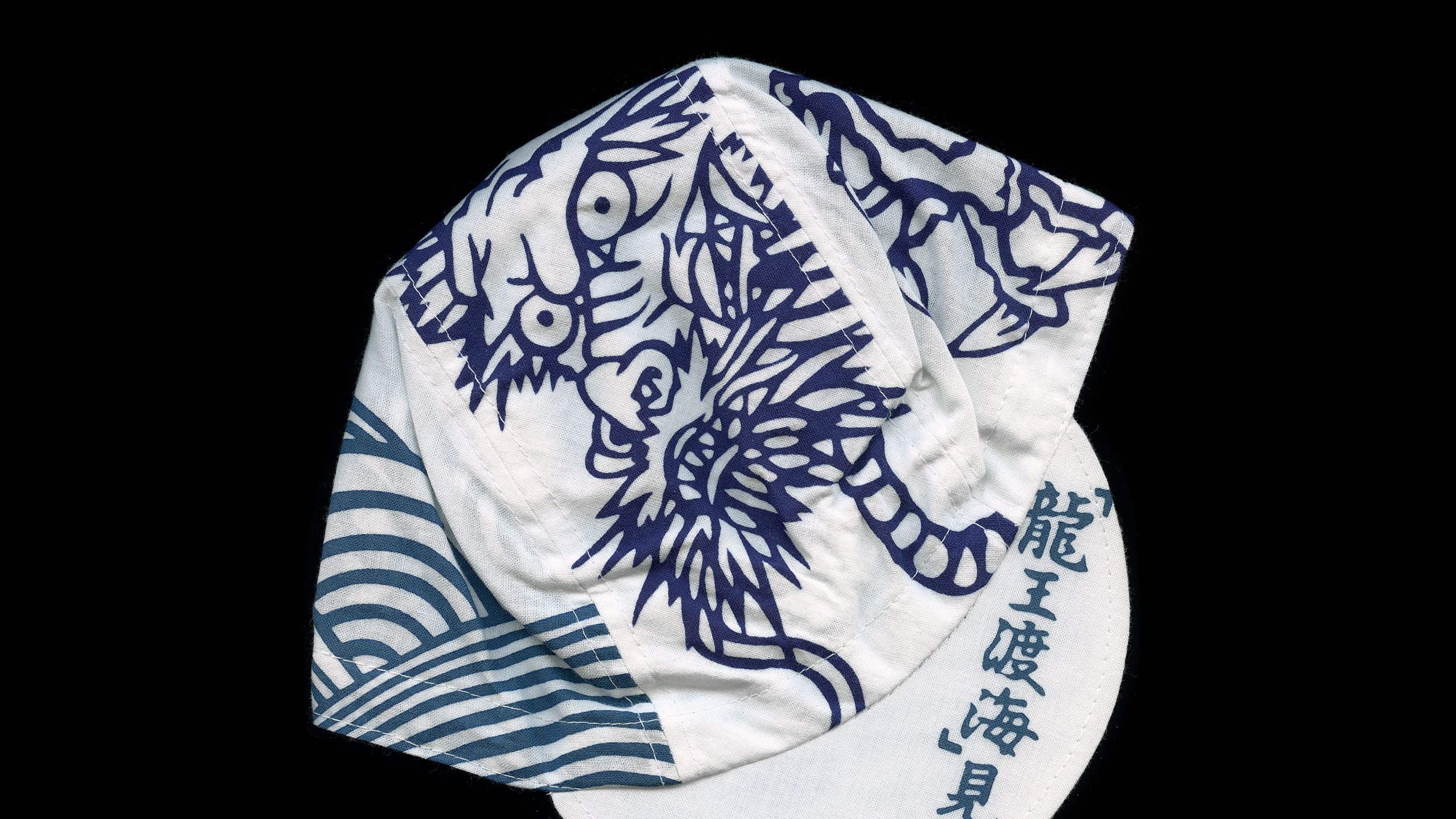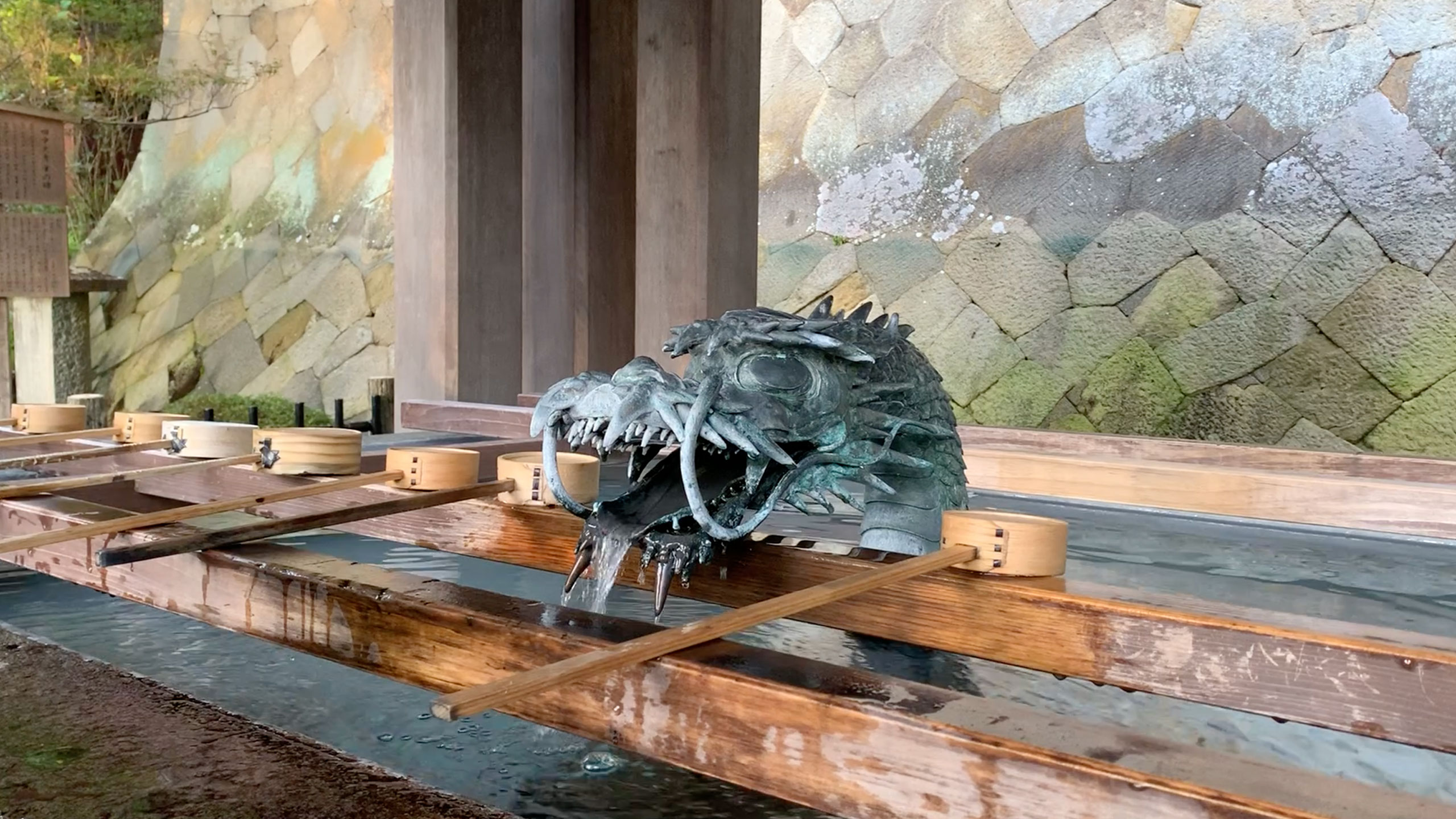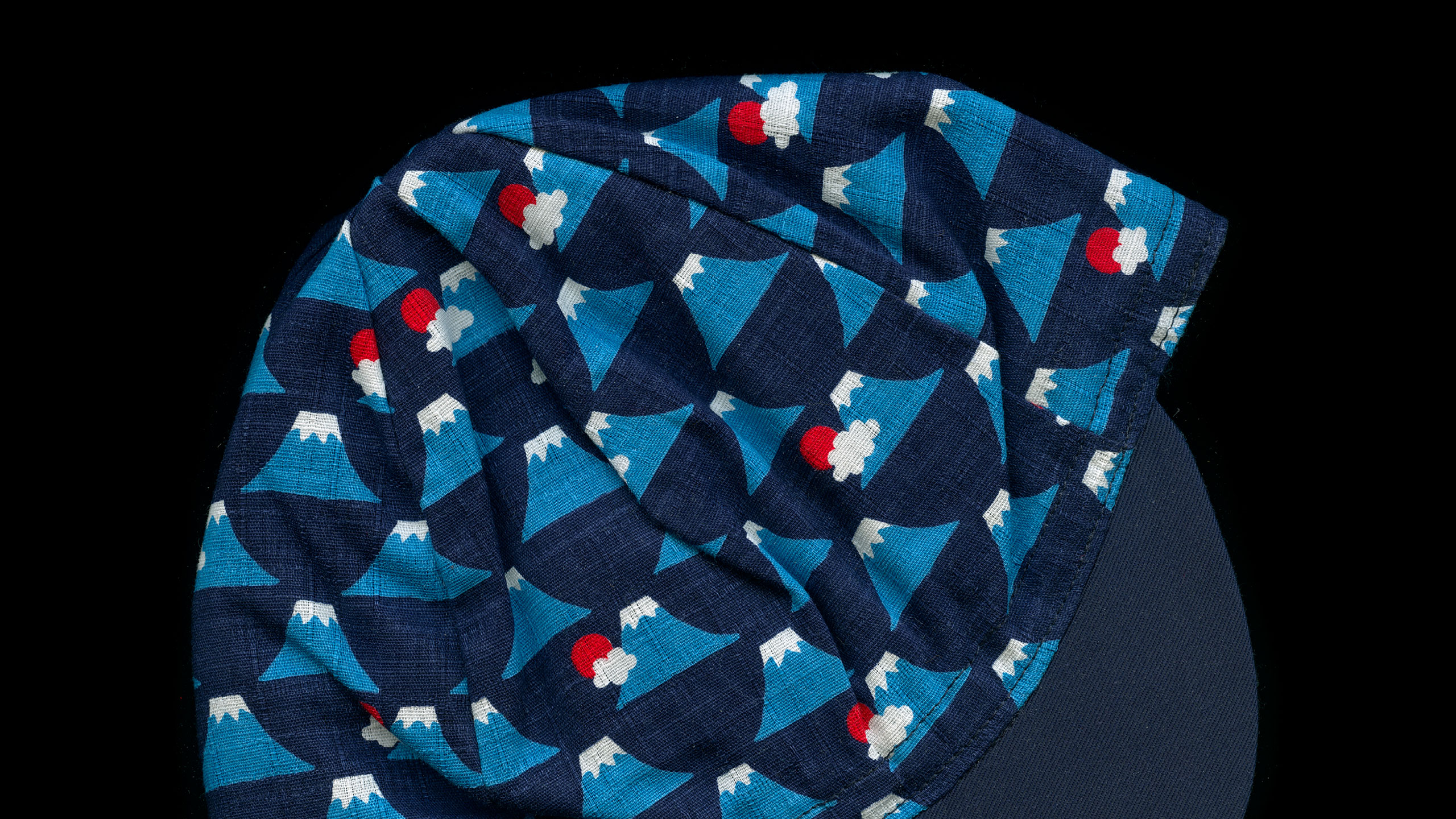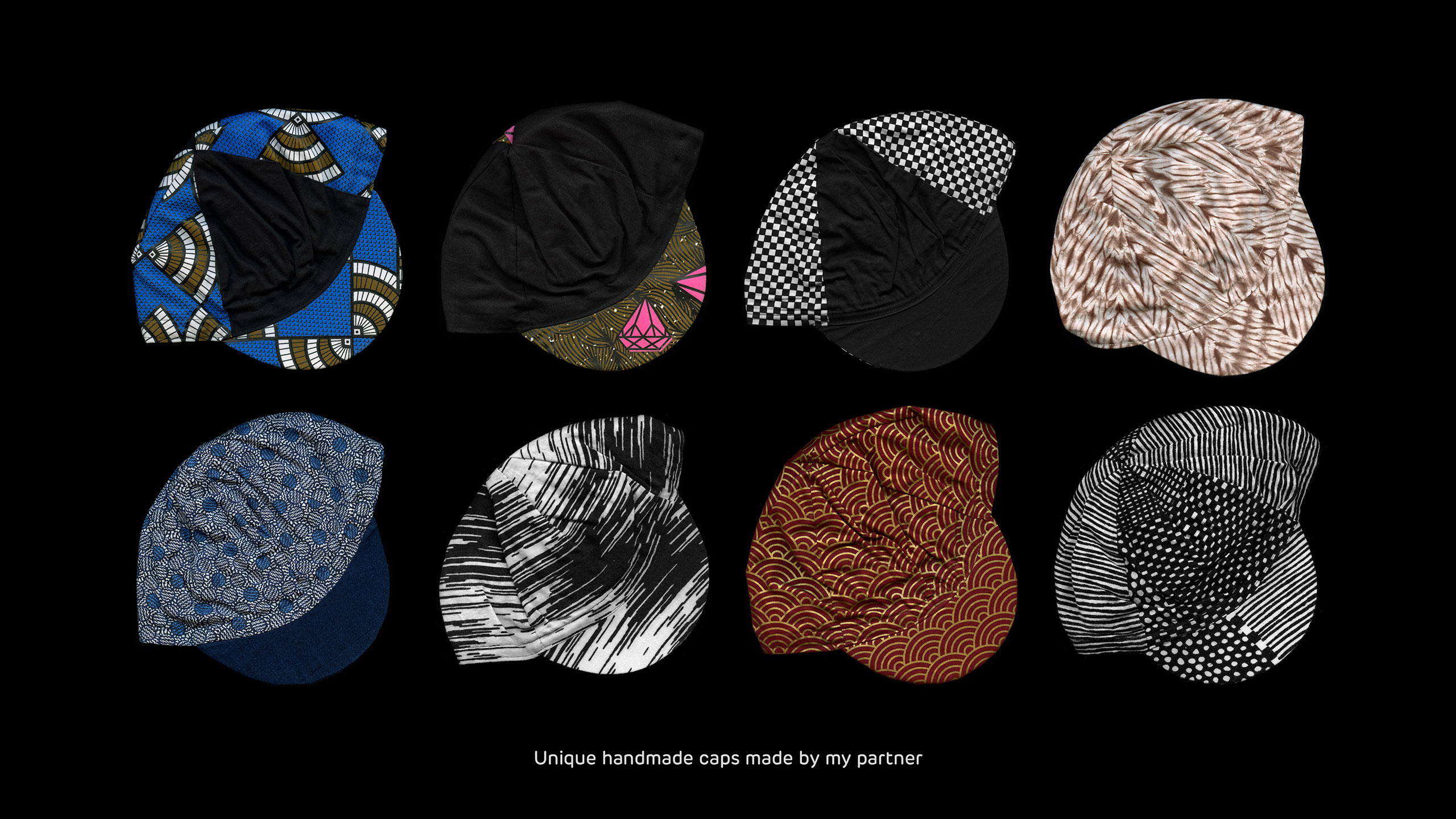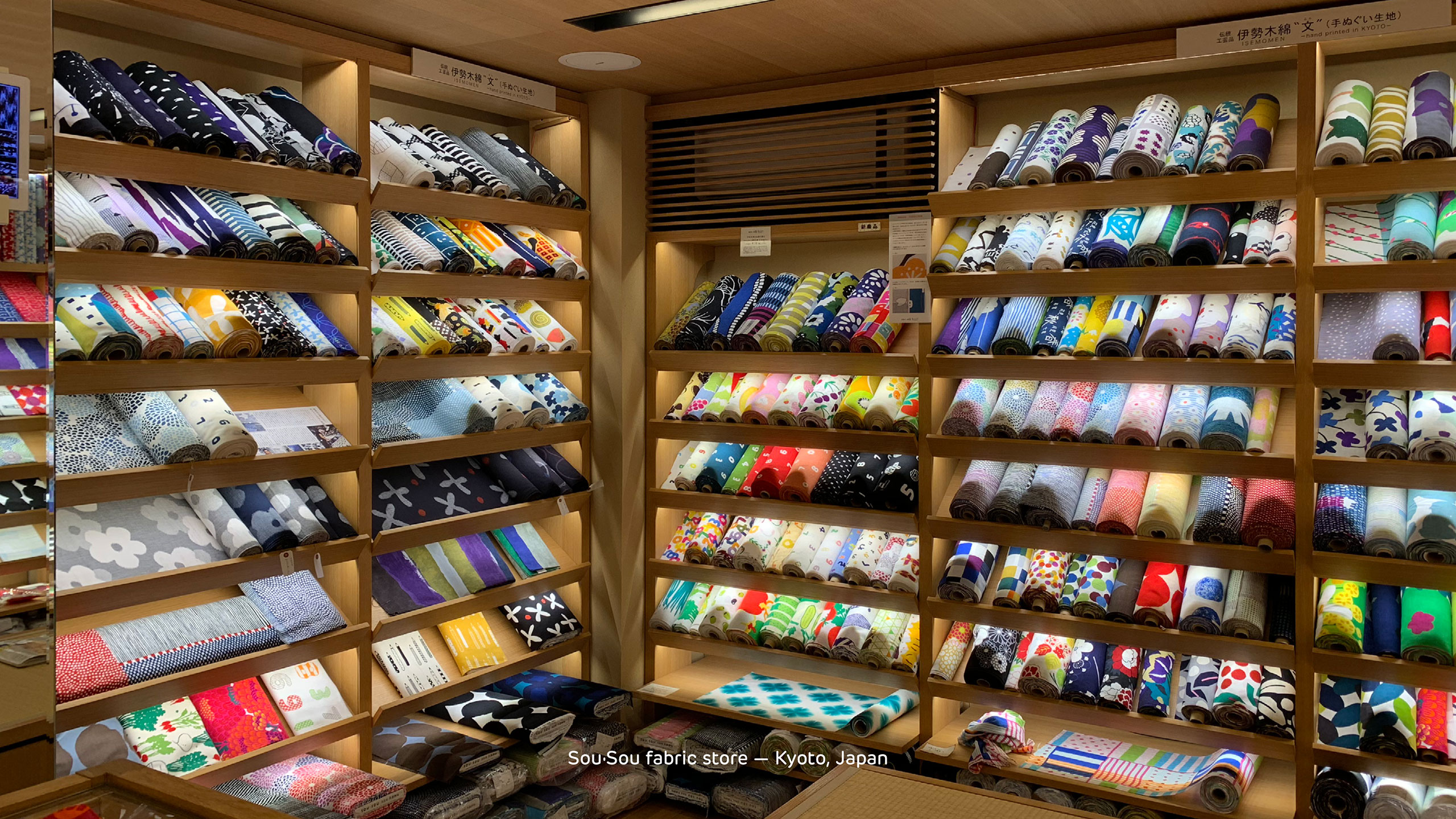 How
Making the film took a lot longer than I thought. Most creative projects do, but I seriously underestimated this one. Having never done a film before, I didn't even know well which part to do first. I struggled for about two weeks until I was satisfied with the story and the storyboard. Around that point, I got lucky both the event and a project I was supposed to start got postponed by two weeks. The extra time would've allowed me to finish the film well before the new deadline, but it only made me even more ambitious. It was finished on time, but it took about a month of hard work, with long days and almost no weekends.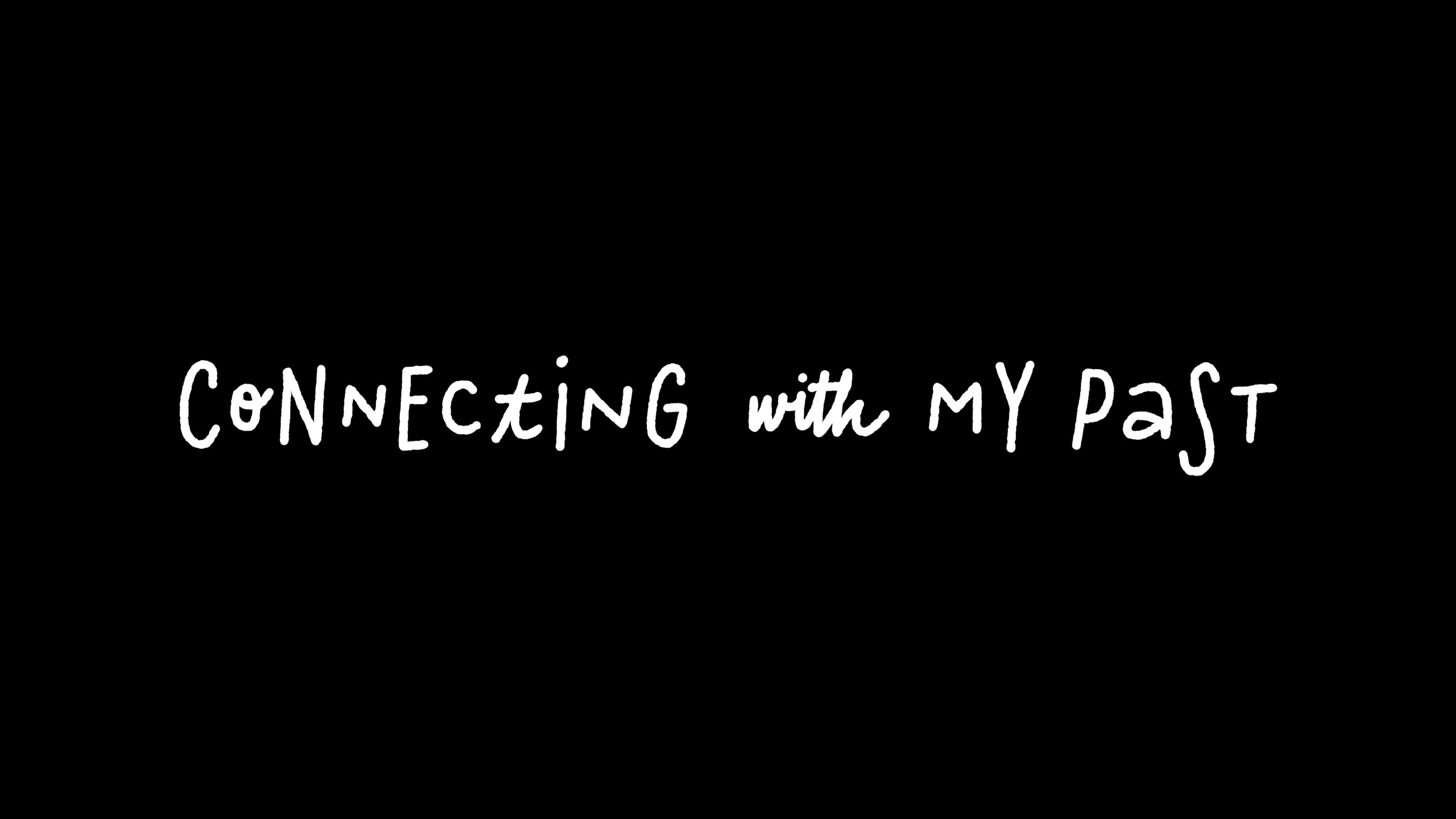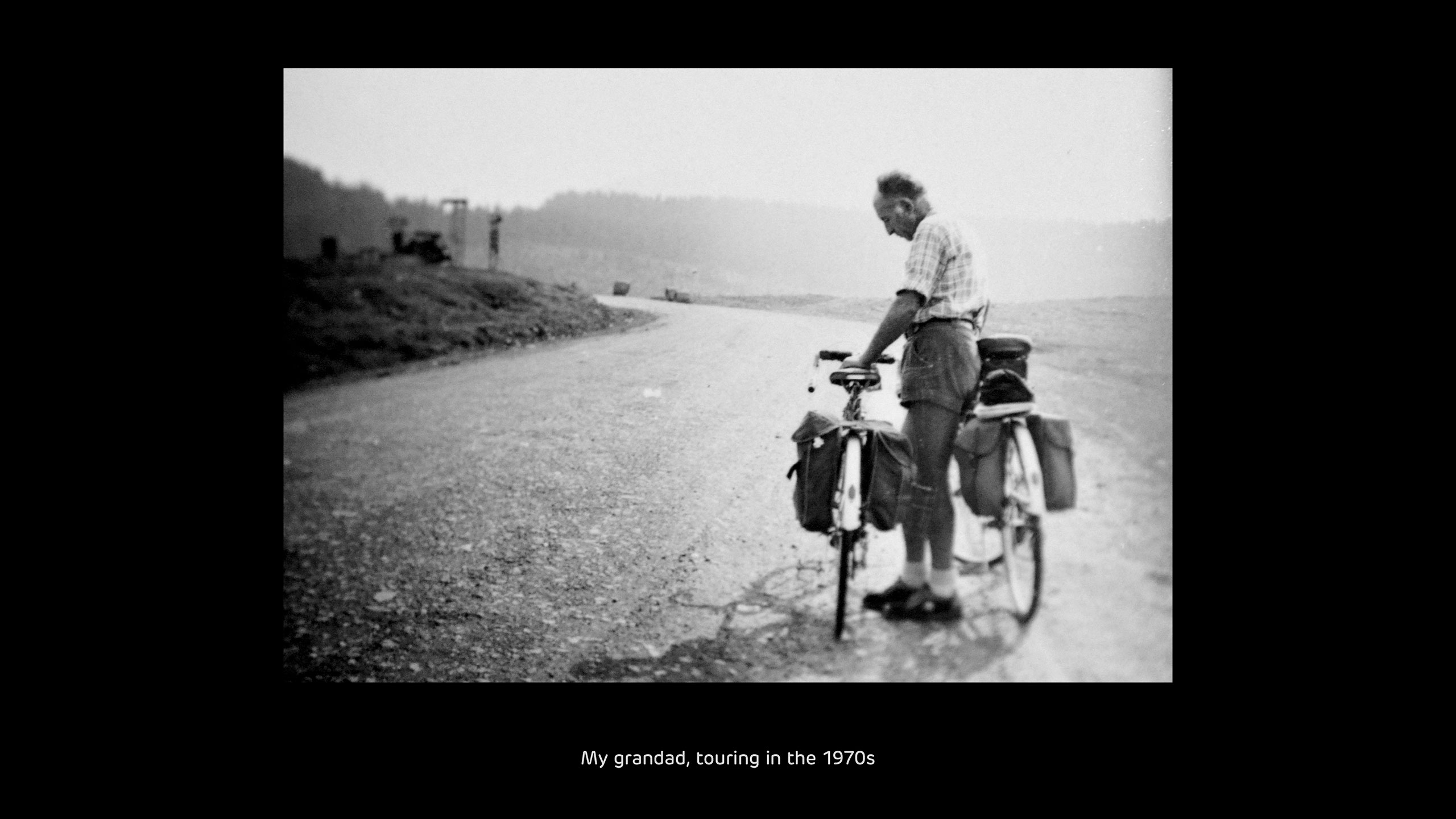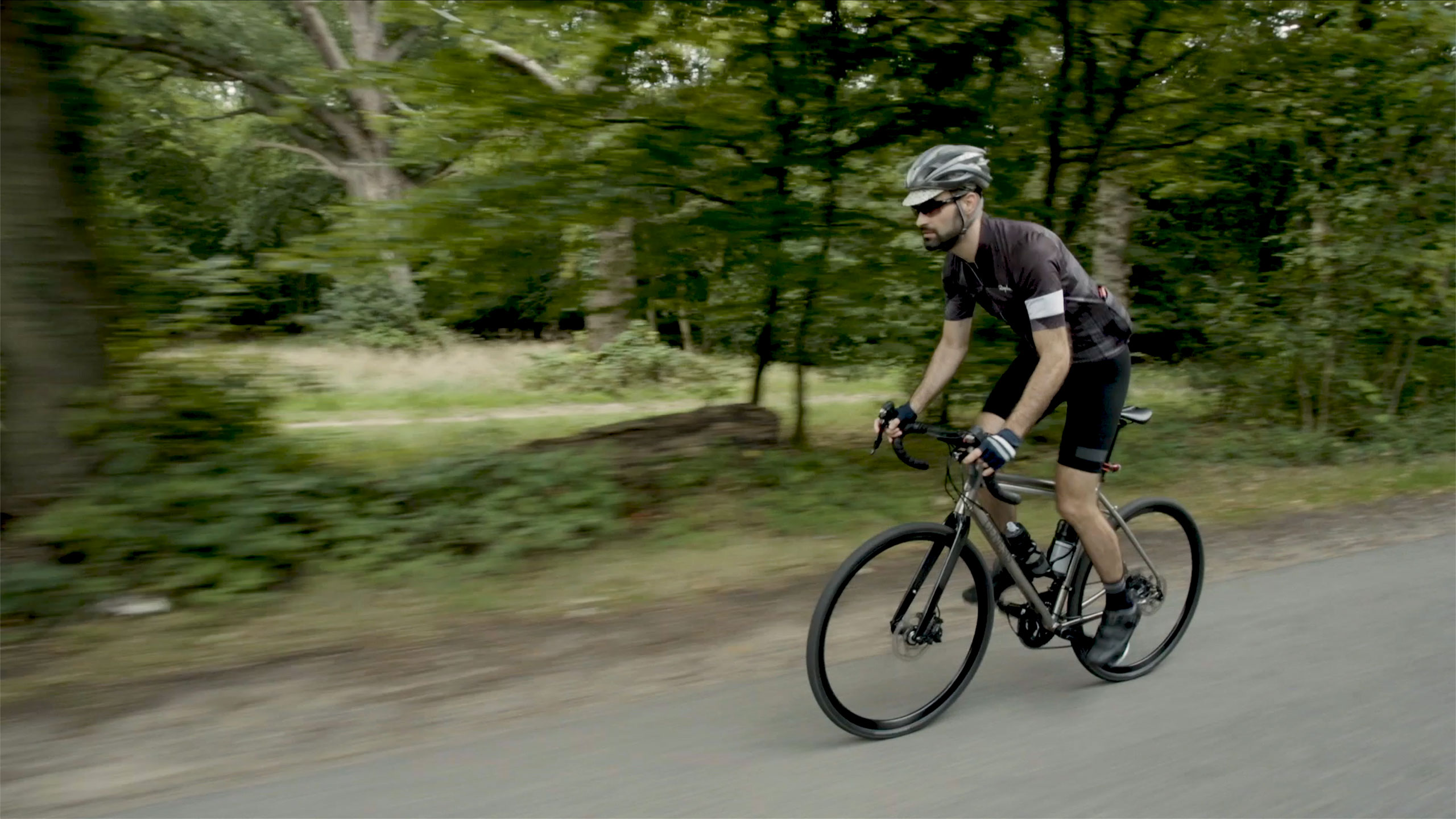 Since I was investing so much time and effort into it, I wanted to use as many of my skills as possible. My branding and graphic design experience was useful in putting the whole story together and how it looked visually, while my illustration and hand-lettering skills were useful for the film's titles. I'm very thankful to my partner who helped with the editing, and to my friend Steve Jones who allowed me to use his band's music (check out The Veltrons), refined the sound quality and lent me his pro microphone (which I used backwards the first time I did the voice over, so I had to do it all over again).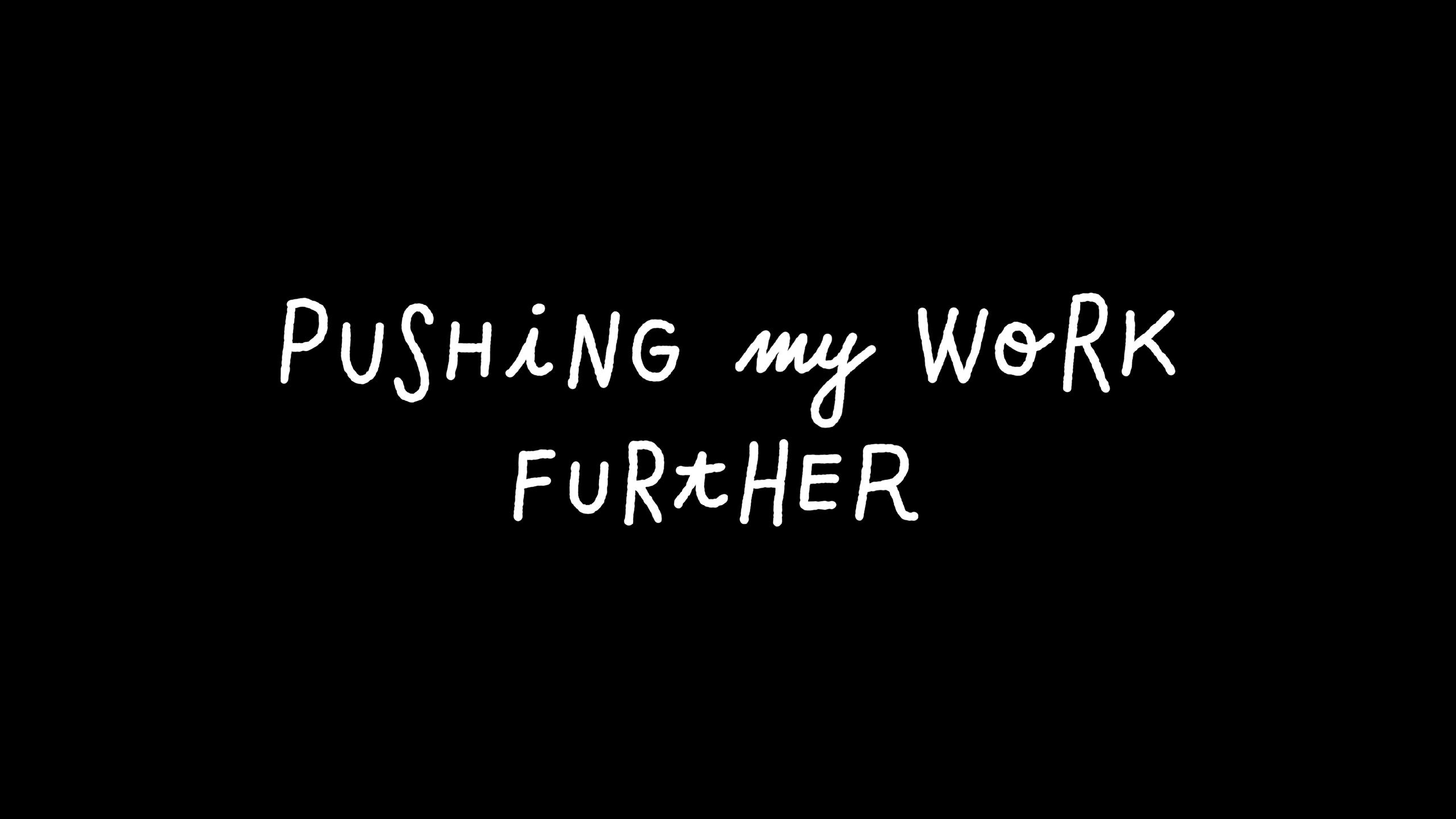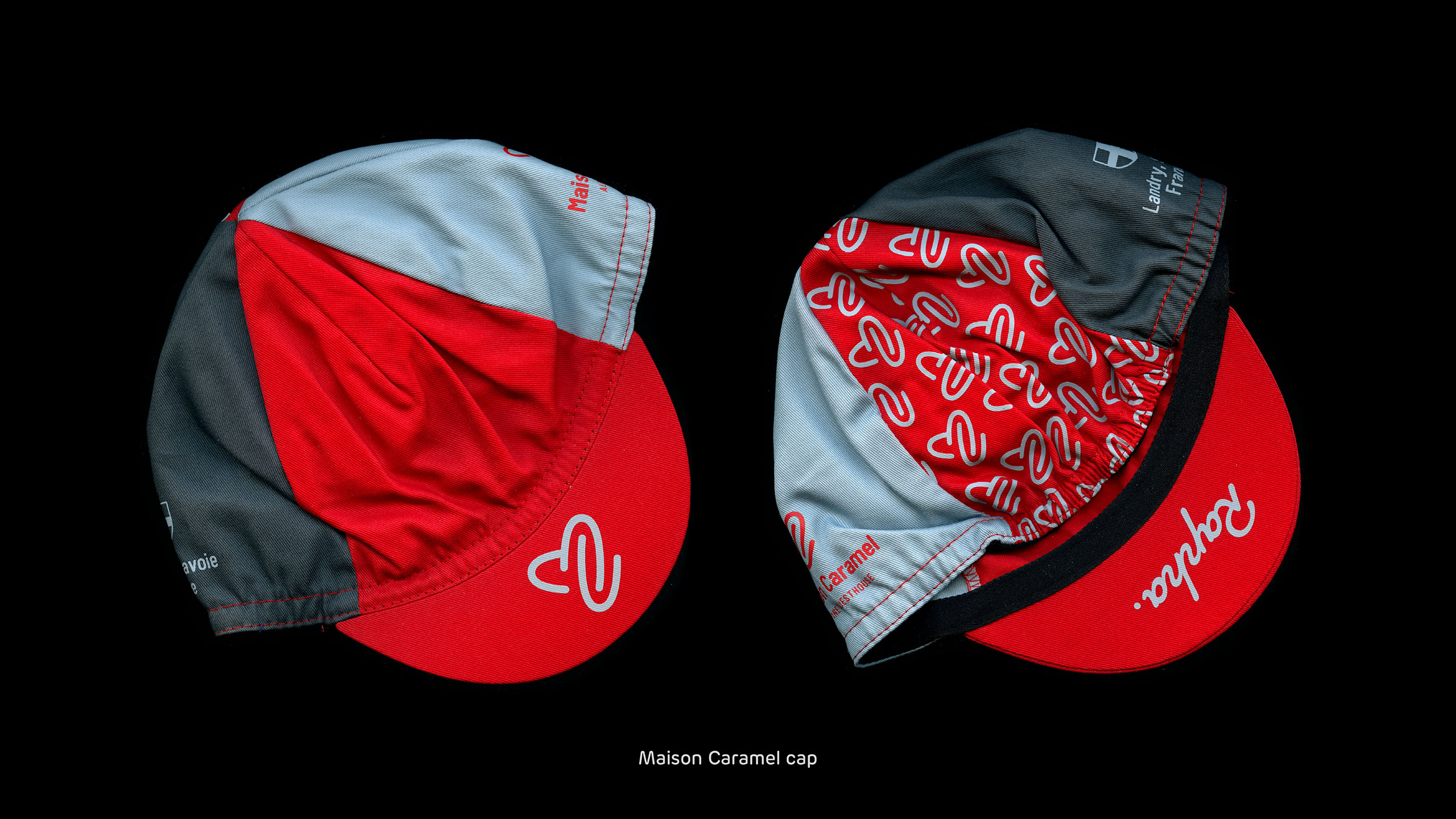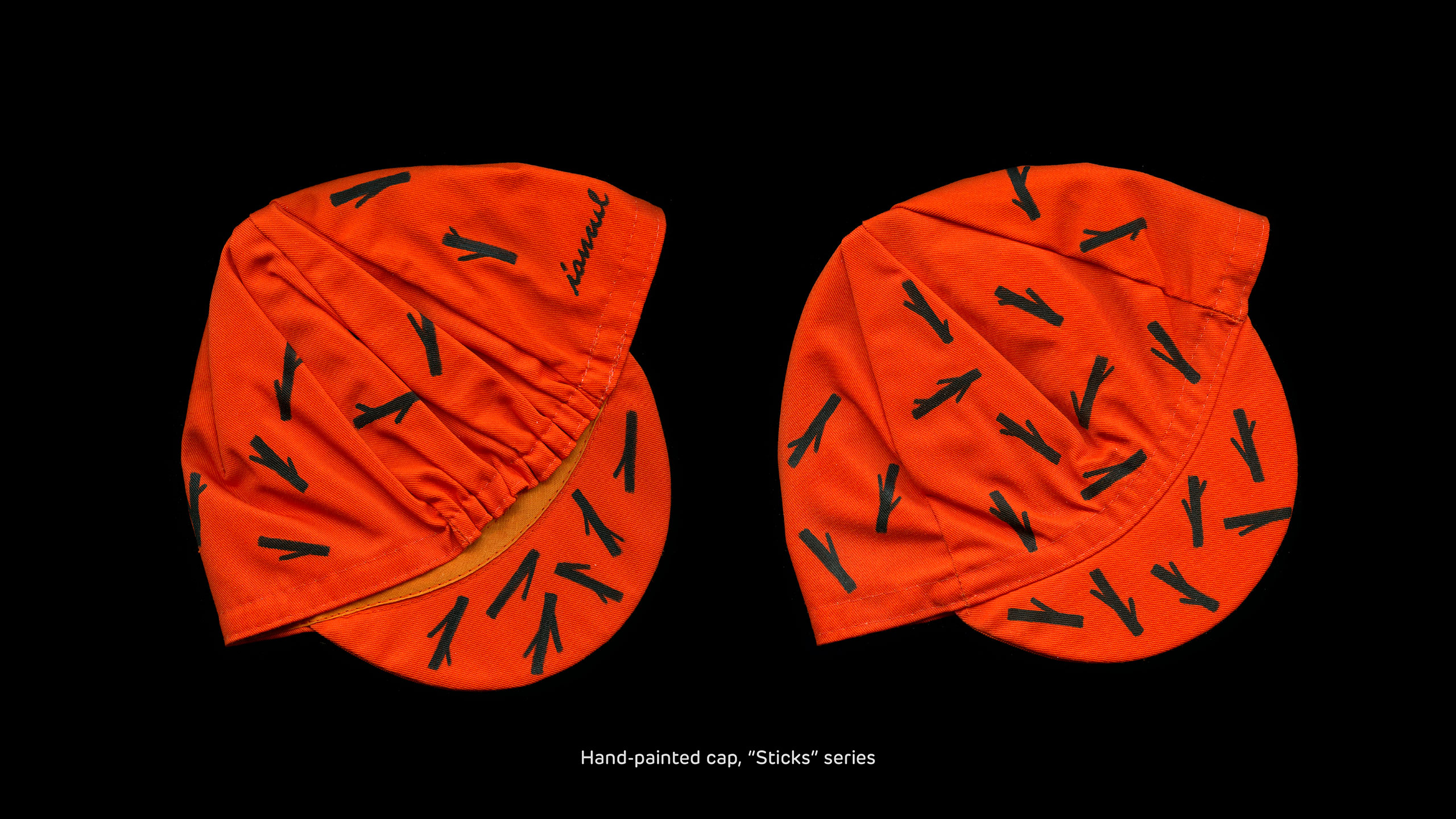 Inform, delight and inspire
I mentioned above Milton Glaser's "inform and delight" definition of art. It's brilliant, but I always felt something was still missing from it. So I'd say that art – and any creative's work – should aim to "inform, delight and inspire". Hopefully my film will inspire people to start something of their own, or share what they're already doing with other people. That would bring joy to everyone, and there's never too much of it.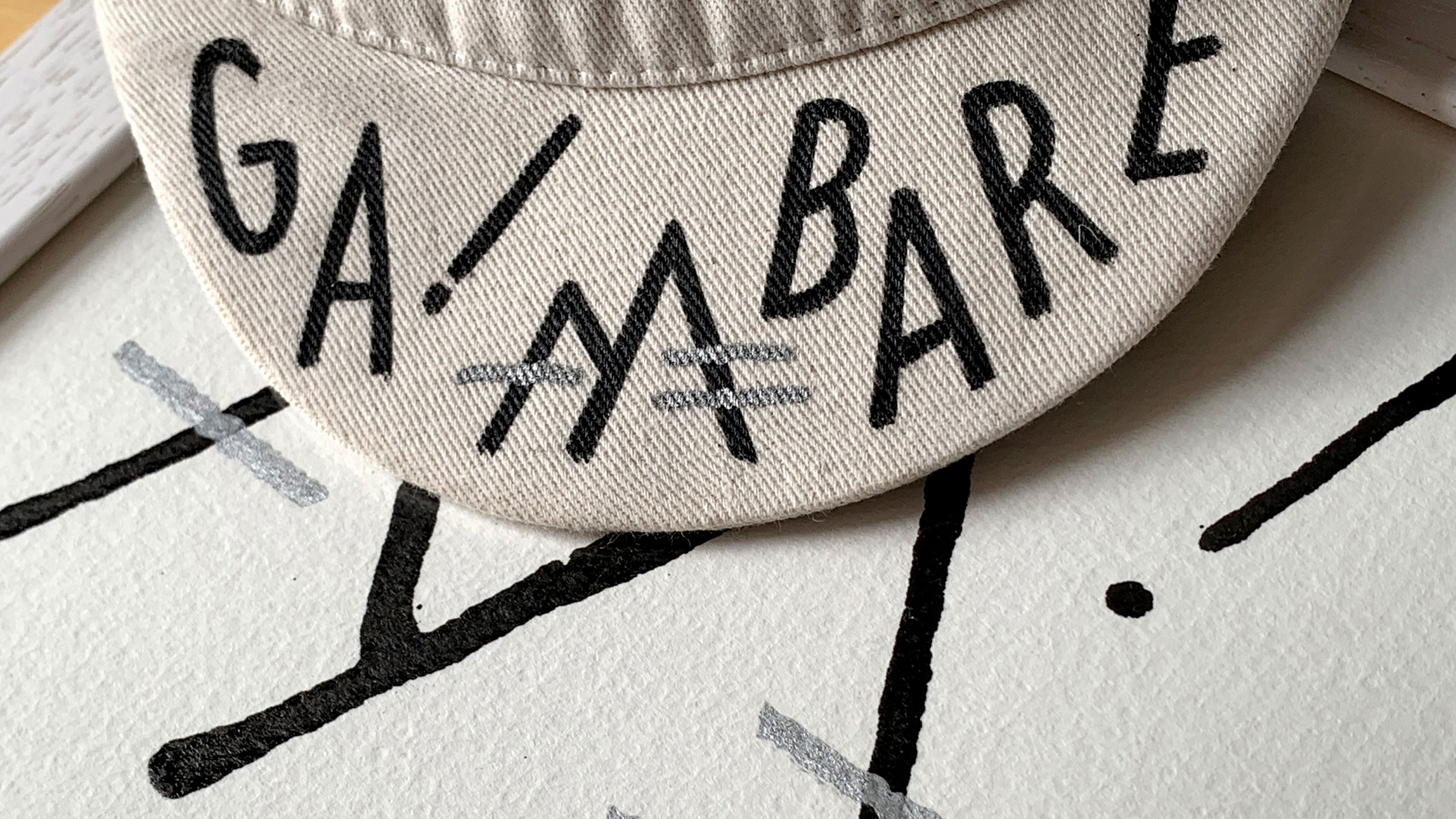 Features and feedback
The film has been included in two film festivals, Bicycle Film Festival, 2021 New York edition, and Filmed by Bike, the 2022 edition. It has also been mentioned by several online magazines.
People's feedback has been so great and humbling. I'm really thankful to everyone who watched it and shared it. A few of the comments:
"I just saw your brilliant film, I'm really blown away by it. I showed it to my four year old. She is inspired to make hats now. Thank you!"
"Like most people, I did not realise there is so much to learn about cycling caps. Congratulations, your film is very inspiring."
"I just watched this beautiful film you made. So wonderful and a perfect meditation on love, life and caps. Well done! I cried! So lovely!"
I was also happy to hear that if graphic design and illustration don't work out for me, there's a job reading kids bedtime audiobooks awaiting :-)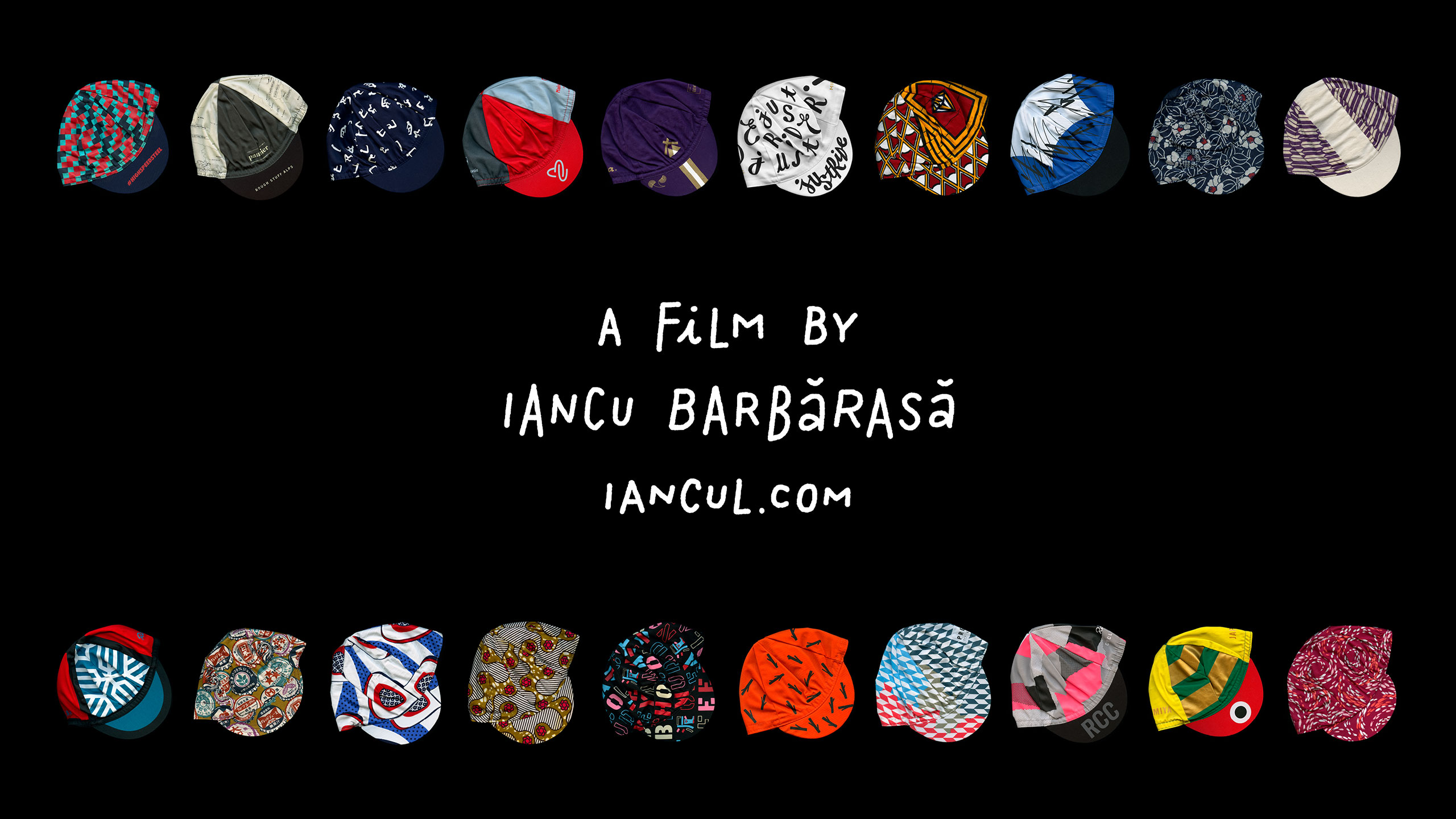 Thanks & credits
Music by The Veltrons
Editing by Blandine Viollet & Iancu Barbărasă
Titles lettering by Iancu Barbărasă
Photography by Iancu Barbărasă
Film footage by Blandine Viollet & Iancu Barbărasă
Additional footage from OTO film by Sam Campbell for Takram
Additional photography courtesy of utsunomiya-cvb.org, Lee Basford, Serge Sarramegna (Maison Caramel), Petru Lucian Goja, Toma Barbărasă
Captions font Rubrik New courtesy of Miles Newlyn
Special thanks to:
Luke Tonge, Steve Jones, Petru Lucian Goja, Lee Basford, Serge Sarramegna, Sam Campbell, Lukas Franciszkiewicz, Yosuke Ushigome, Brandon Camarda, Matt Tucker, Jordan Clark Haggard, Marta Gut, Simon Mottram and especially Blandine Viollet
Many thanks to those who have helped with the collection over the years:
Stefan Amato, David Barnes, John Blight, Ian Cole, Neil Cooper, Phil Diprose, James Fairbank, Aleda Fitzpatrick, Dan Foster, Alex G., Charles Golvin, Richard Goodwin, Robert Halton, Dirk Kauffmann, Nick Kent, Ștefan Lucuț, Pete Lunt, Saskia Martin, Hiroki Mitsui, Jess Money, Alan Morton, Sven Raats, Tom Reynolds, Adam Sharp, Mark Smith, Franziska Stenke, Ben Stott, Steffen Stritzel, Graham Tait, Alvaro Torrents, Blandine Viollet, Ian Winfield, and everyone involved in creating the cycling caps
All caps design copyright of their respective artists, designers or brands
Film copyright © Iancul Creative Ltd
A film by Iancu Barbărasă
iancul.com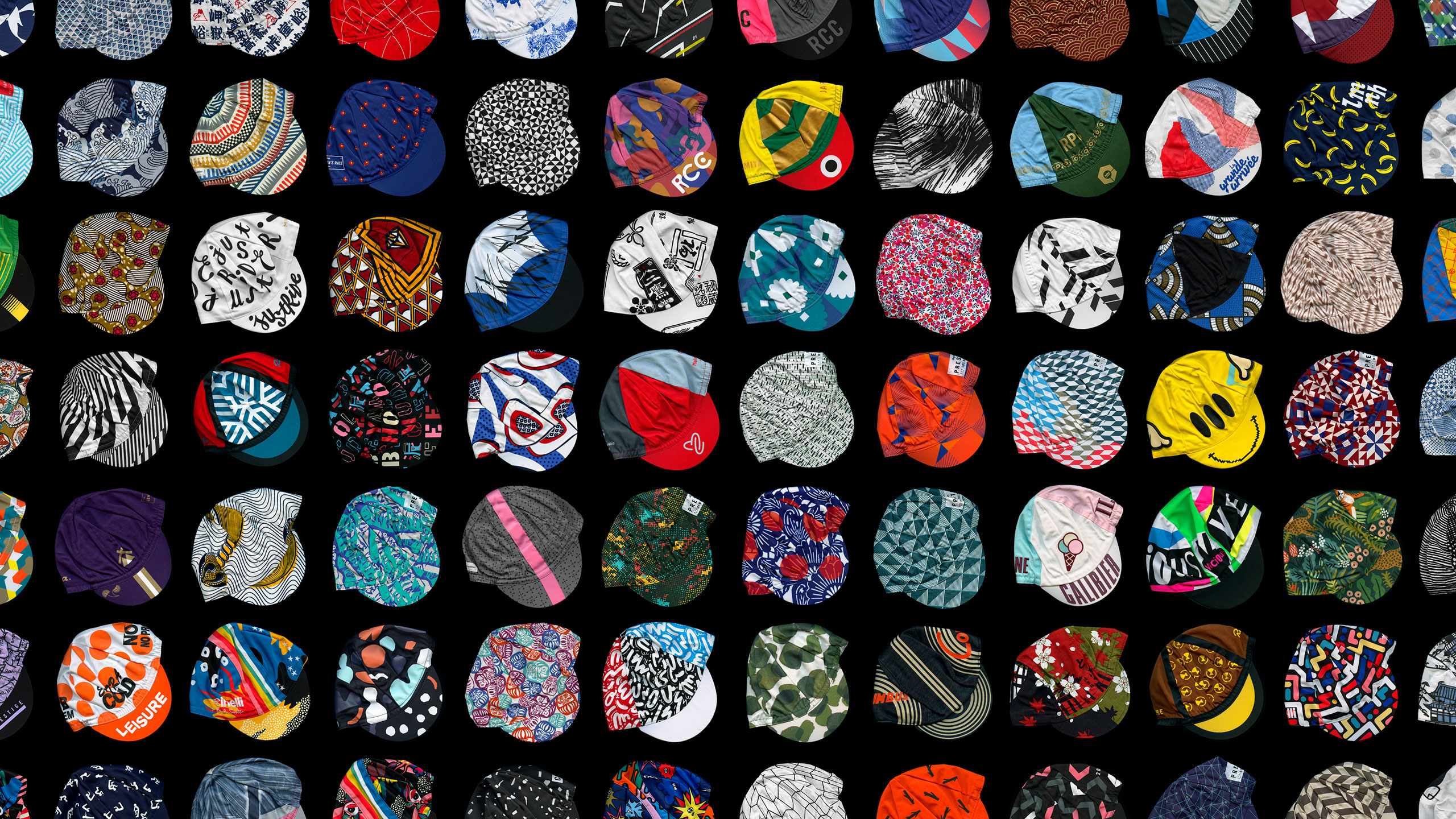 @thecyclingcap
You can see in more detail several hundred cycling caps on my dedicated Instagram account, @thecyclingcap.
Stay up to date
If you'd like to know when similar projects are published, please sign up to my newsletter (don't worry, your email will be kept safe and free of spam).
Or follow me on Instagram at @ianculdraws.