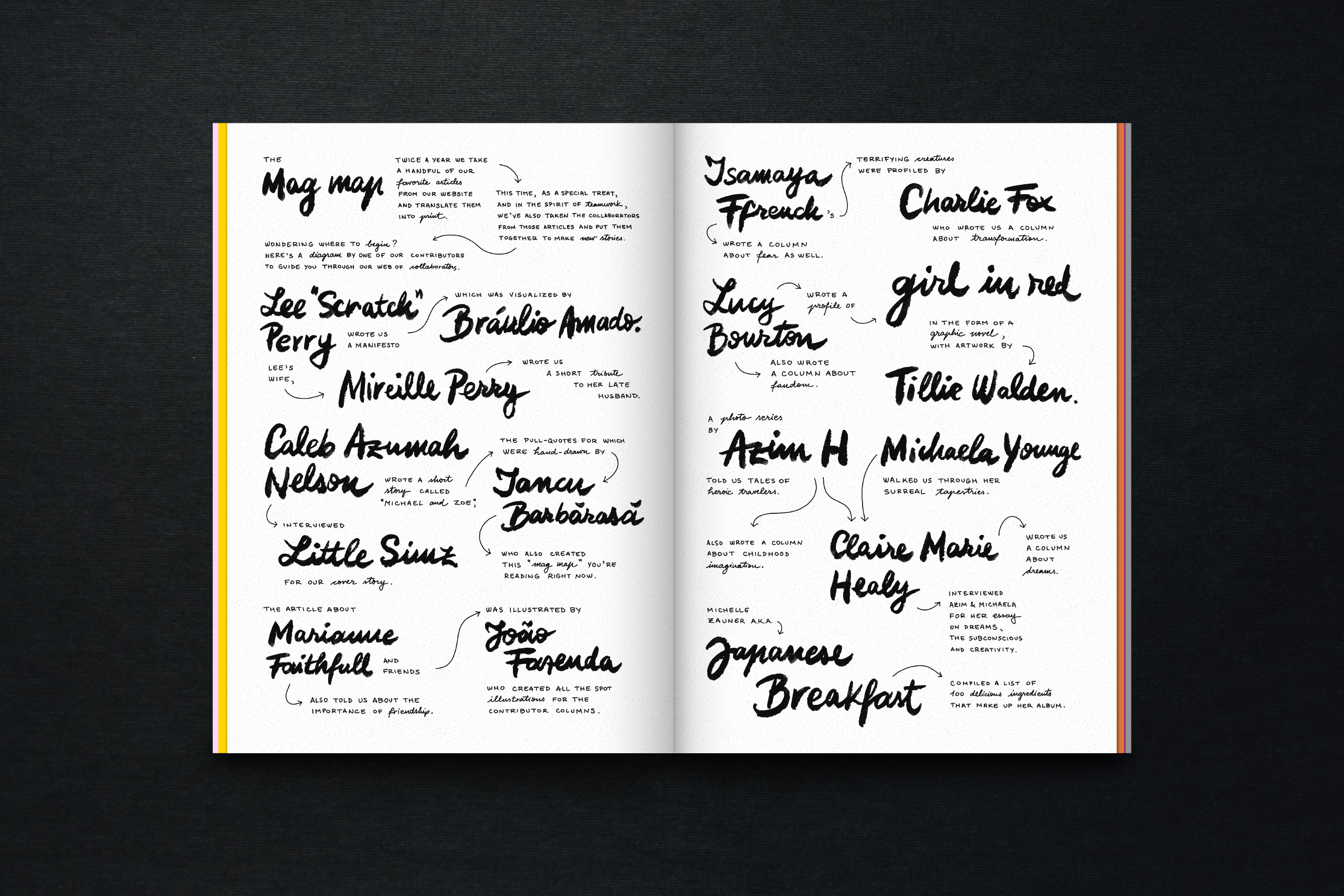 Overview
WePresent is the editorial site of WeTransfer, presenting and commissioning work from a wide range of creatives. A printed version comes out twice per year, usually consisting of a "remix" of what they do online (not only in content but also in form), and with additional new content. The Spring 2022 edition was published in three different versions, designed by three guest designers: Chloe Scheffe from Seattle, Nejc Prah from Ljubljana, and Seri Tanaka from Tokyo.
My role was to create a full-spread hand-lettering piece that illustrates the collaborative process and links between the magazine's large number of contributors.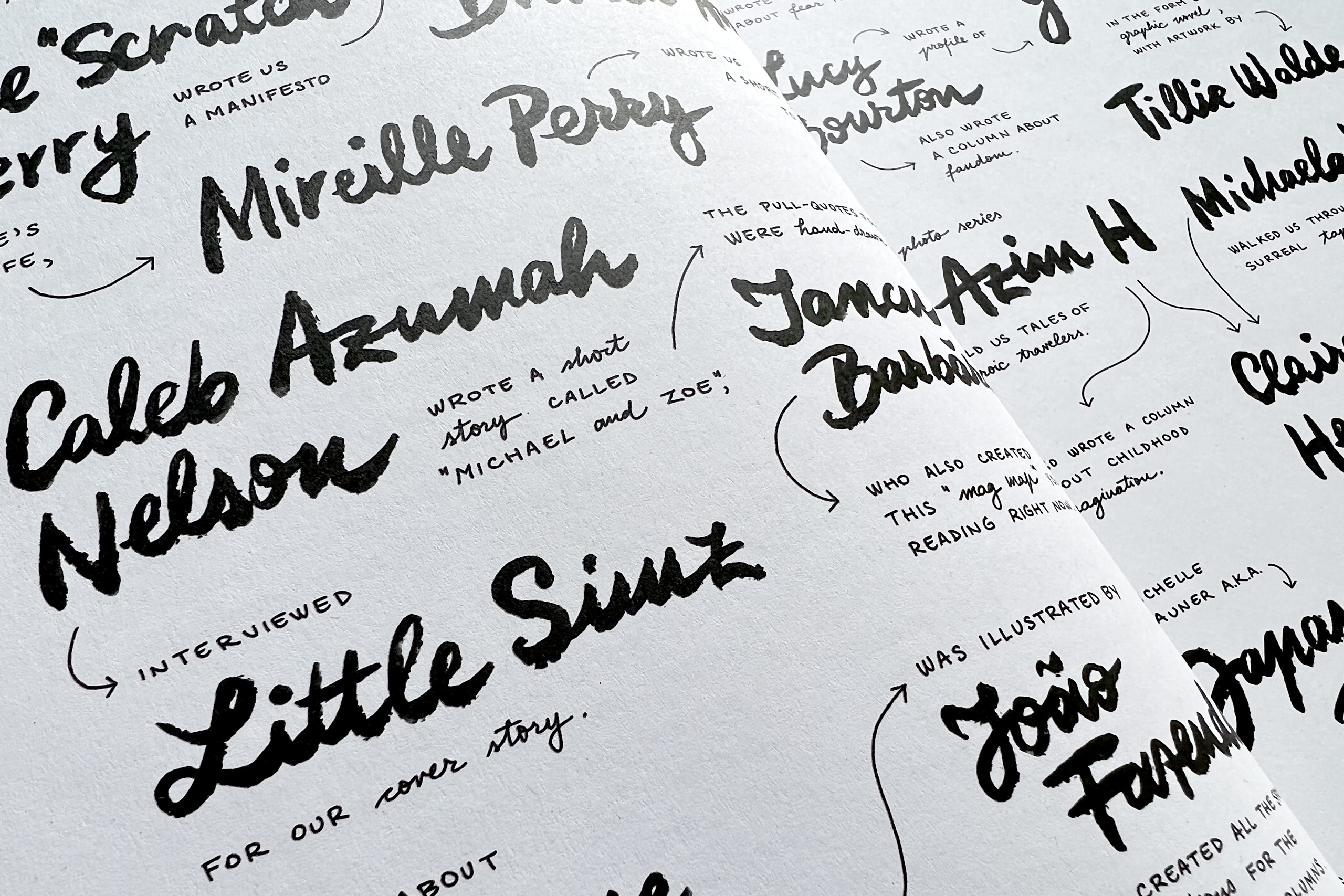 Process
Suzanne Tromp, the Senior Art and Photography Editor, asked me to help create a "mag map" using the names of the people involved, and details about their projects.
We spent some time refining the texts for a clearer narrative, and went through several visual concepts. Some were more illustrative, while others focused purely on the contributors' names. Treasure maps, rivers, tree roots, blueprints and even Michelangelo were among the references. However, a whiteboard approach felt closer to what the magazine is about.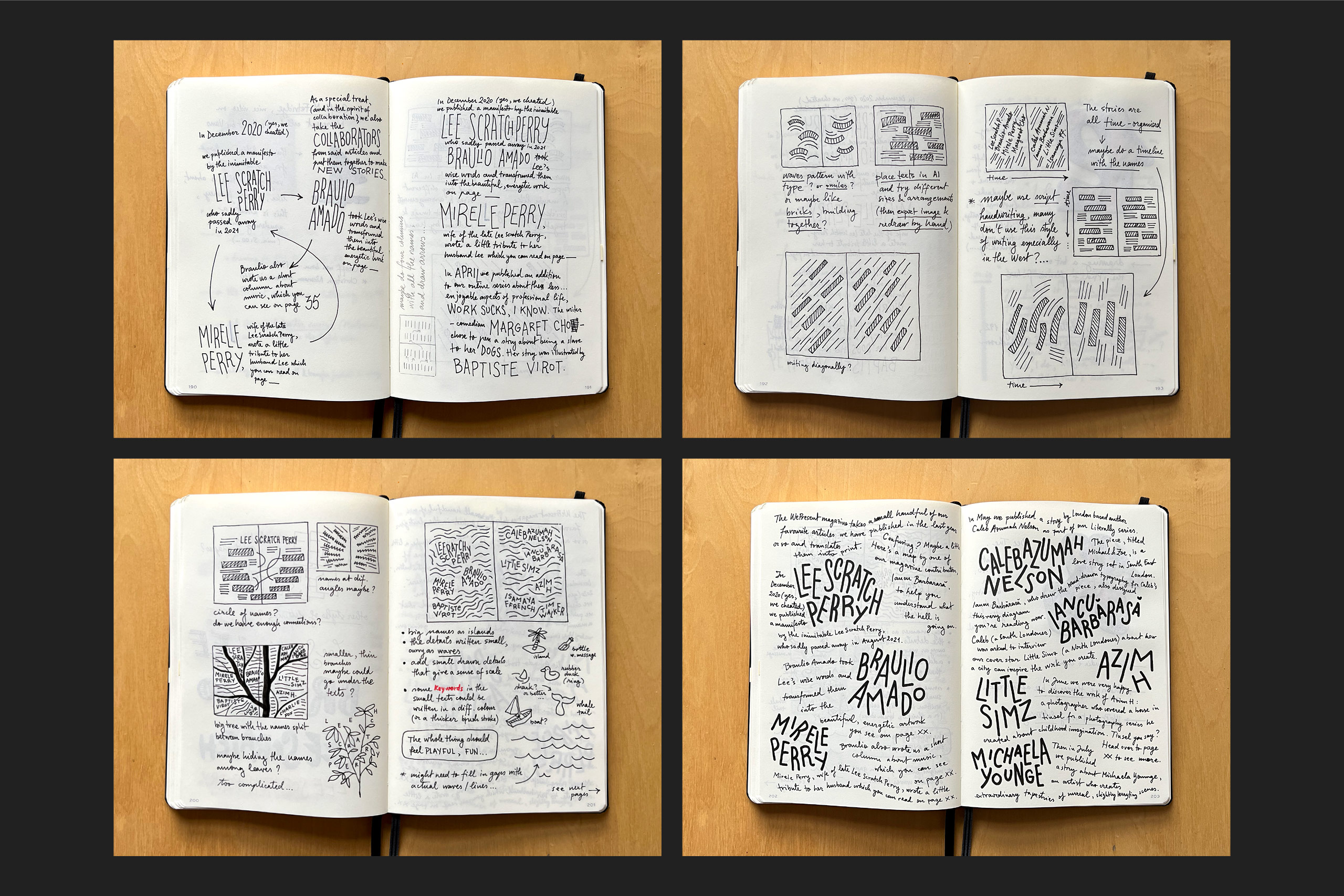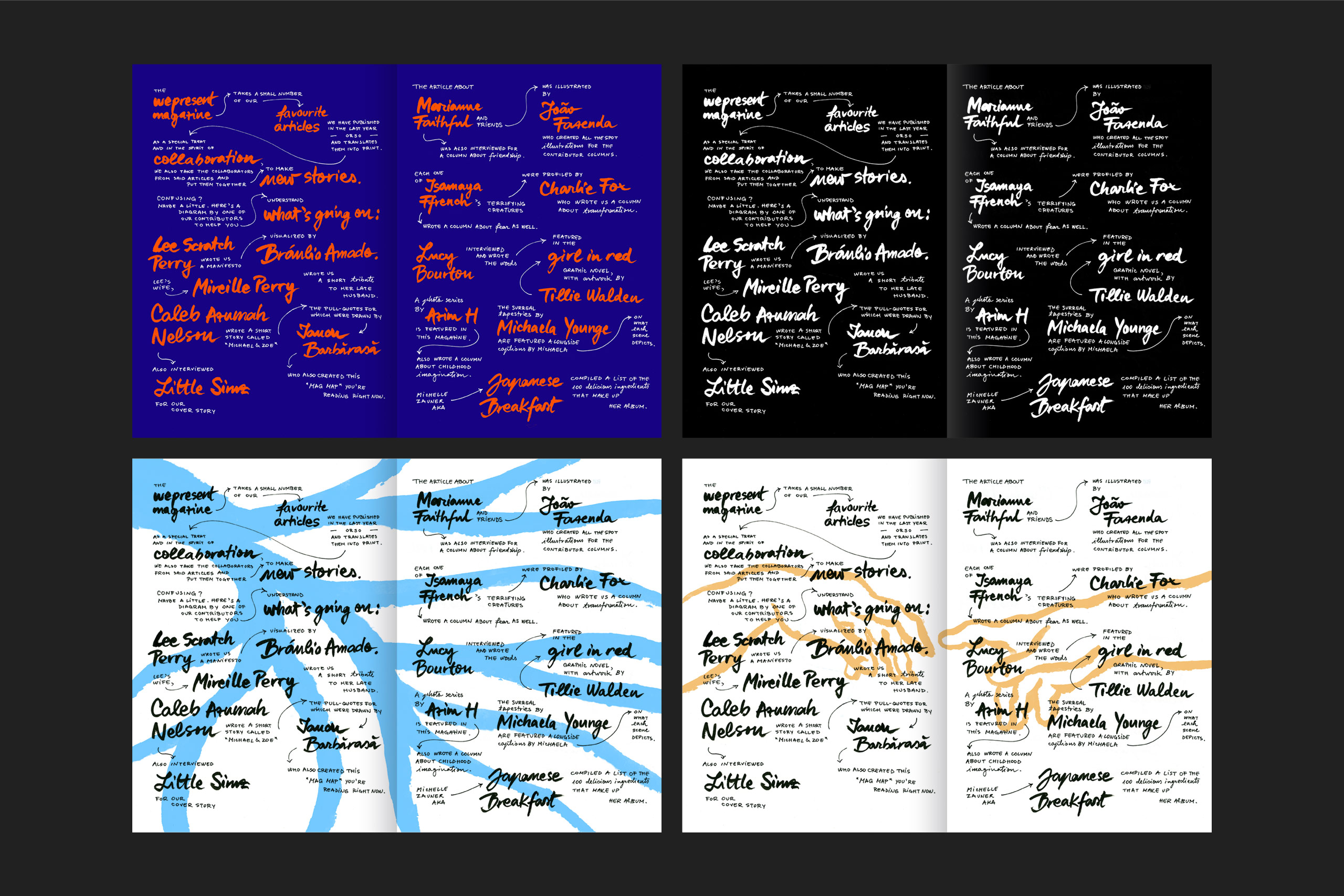 We didn't know what the guest designers would do though. So eventually we decided to go with a simple black and white solution. This ensured that the mag map would work well in any context. It was really exciting to see how each of the guest designers would fit my work within their magazine design.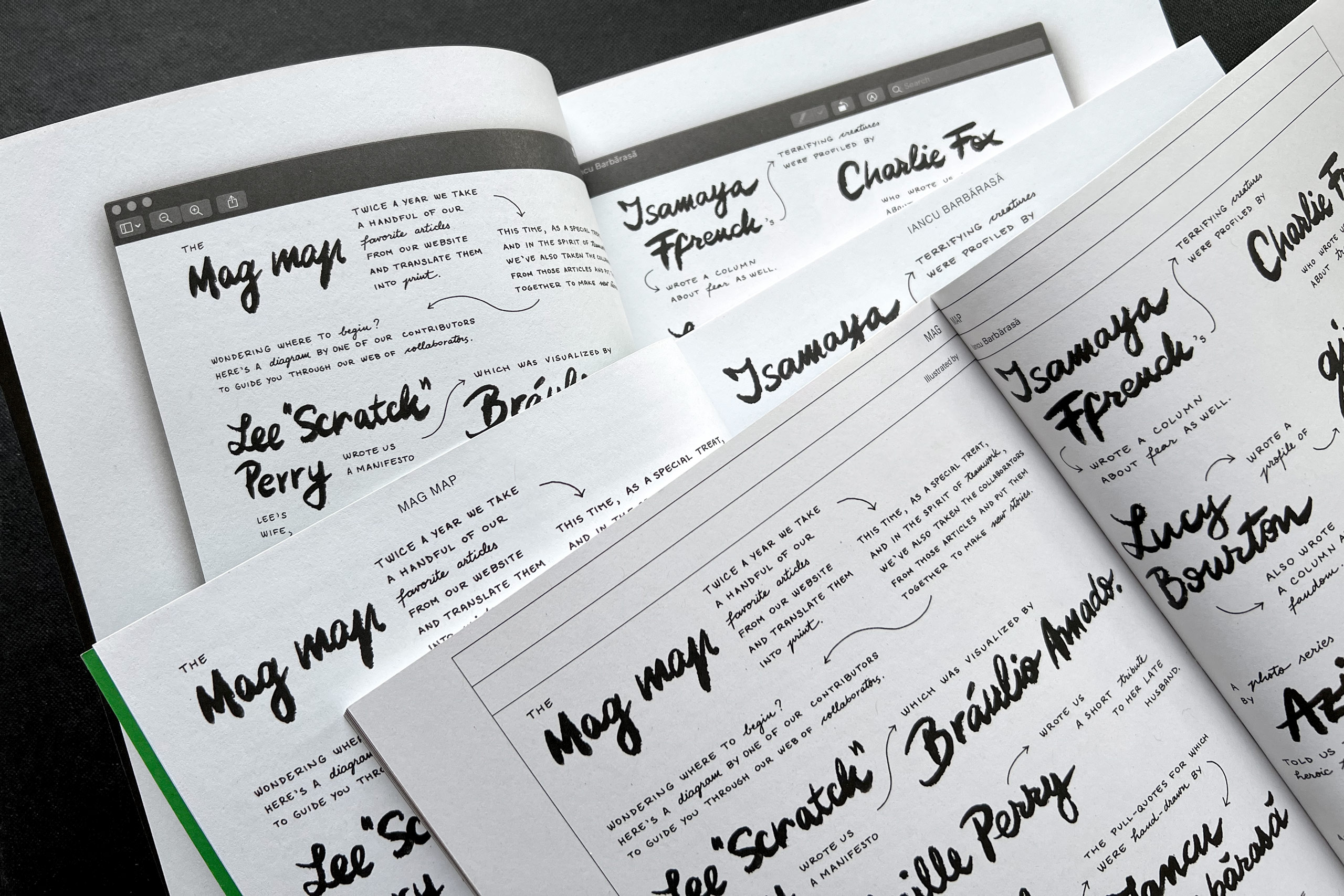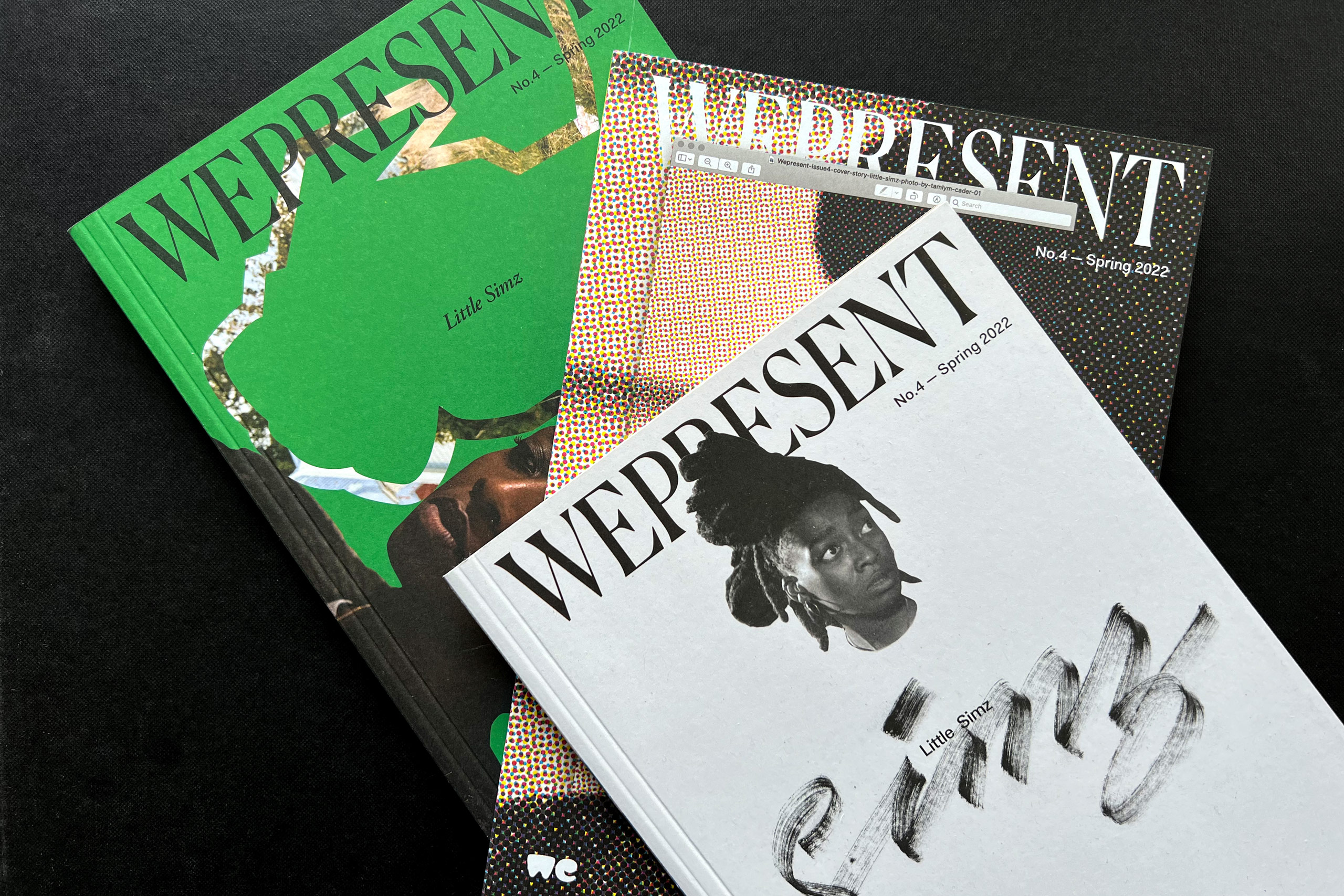 Credits
Working with Suzanne Tromp, Senior Art and Photography Editor WePresent at WeTransfer.
The magazines were designed by Chloe Scheffe from Seattle (white cover), Nejc Prah from Ljubljana (halftone cover), and Seri Tanaka from Tokyo (green cover), together with Hugo Timm, Design Director at WeTransfer.
This article on the WeTransfer website explains more about the three wildly different versions of the WePresent magazine.