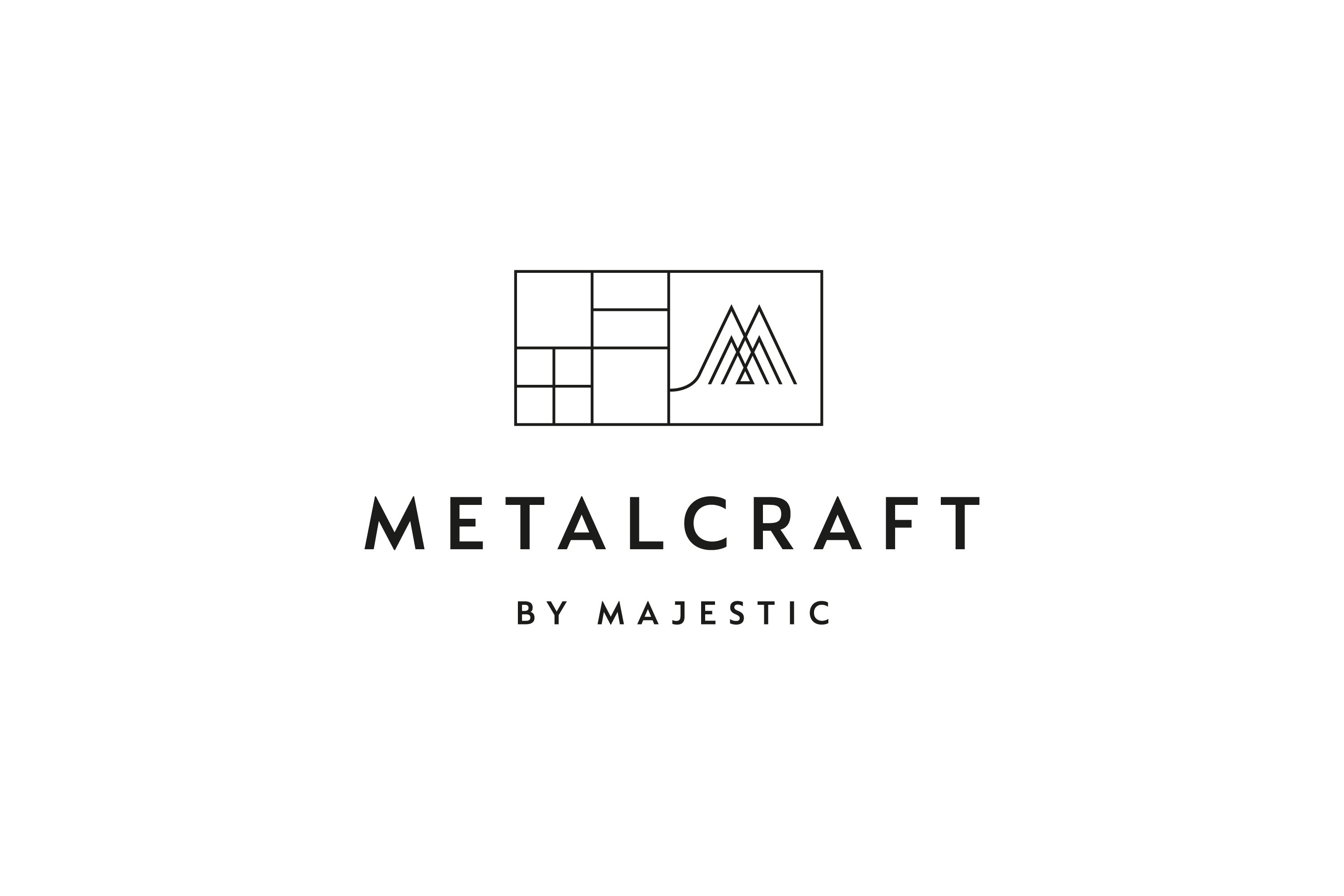 The brief
Majestic is a company that offers premium glass shower screens and enclosures. Known especially for their frameless products, Majestic decided to offer framed shower products under a new sub-brand. Daniel Vasconcelos asked me to help him develop the naming and brand identity for the new brand, called MetalCraft by Majestic.
The solution
Inspired by the functional and timeless design of the products, reminiscent of both Art Deco and Modernism, we designed the new identity with the idea of "the beauty of structure" in mind. The logo is directly inspired by the products' frames, and also contains the Majestic 'M' symbol, endorsing the sub-brand.
The visual language relies on a modular grid that can adapt to different types of content across a wide range of materials, printed or digital. It can also work on its own, as a direct extension of the logo.