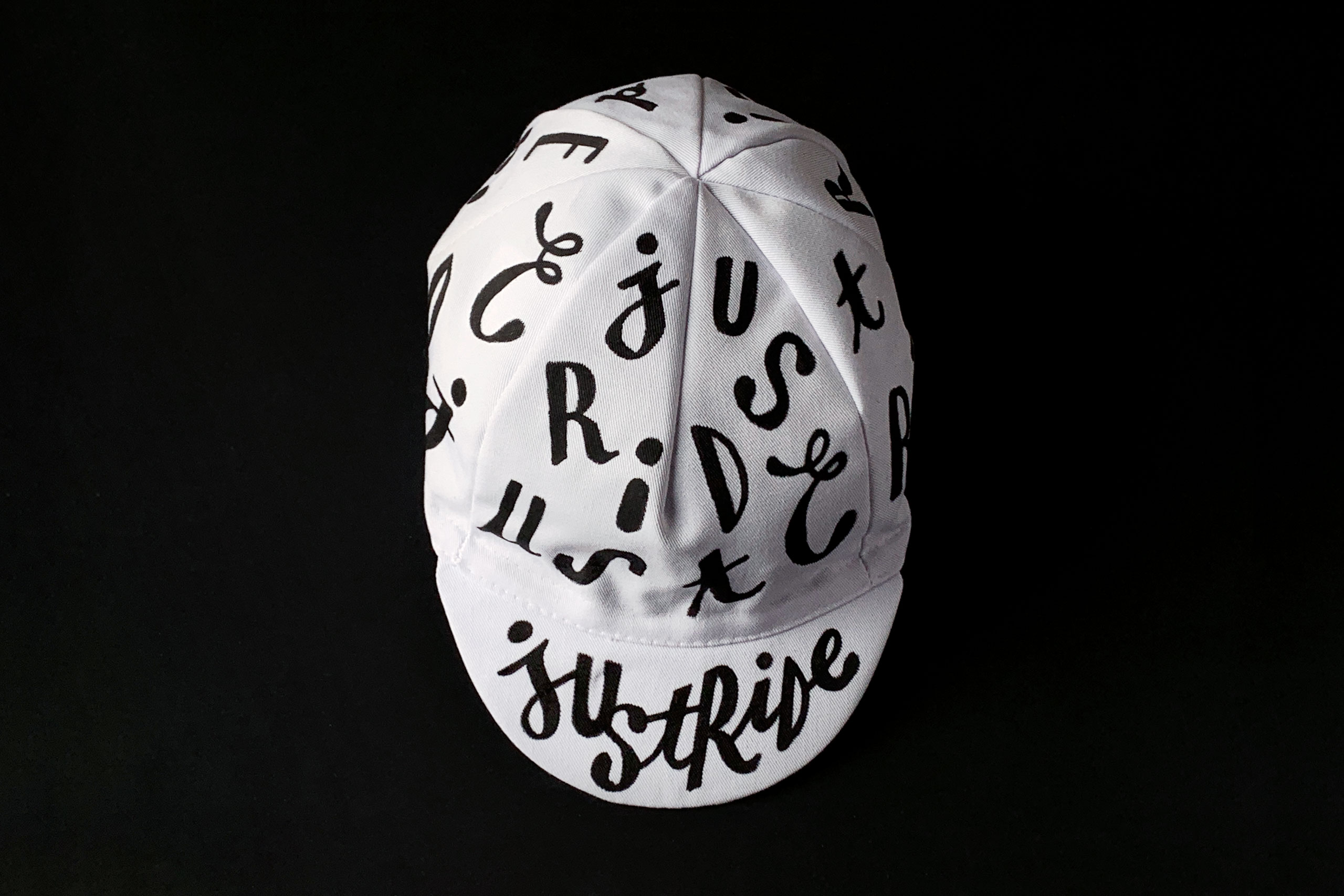 Overview
Cycling caps are one of my passions, having over 600 in my collection. But besides buying more caps than I actually wear, I also have fun painting them. So when Milltag announced their "My cap, my canvas" competition, I couldn't miss out on the fun.
Lettering is always a pleasure to do, so after some thinking, I decided to paint a cap with the message "Just Ride" — a short version of Eddy Merckx's words "Ride as much or as little, or as long or as short as you feel. But ride."
My entry went on to win the competition, the prize being the opportunity to design a custom cycling jersey that would match the winning cap. The next step was more lettering, this time on paper, based on which I designed a repeating pattern that would be printed on fabric.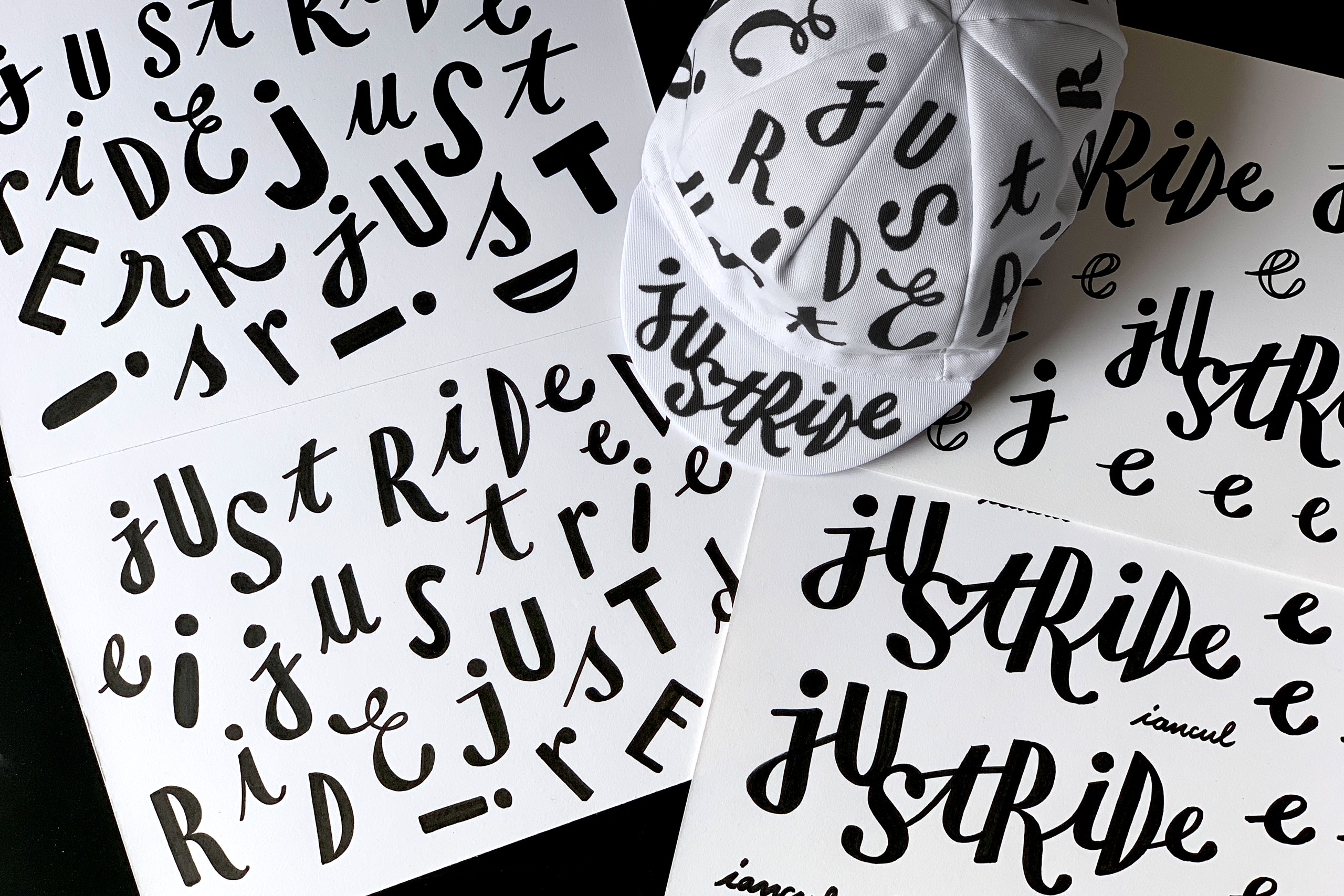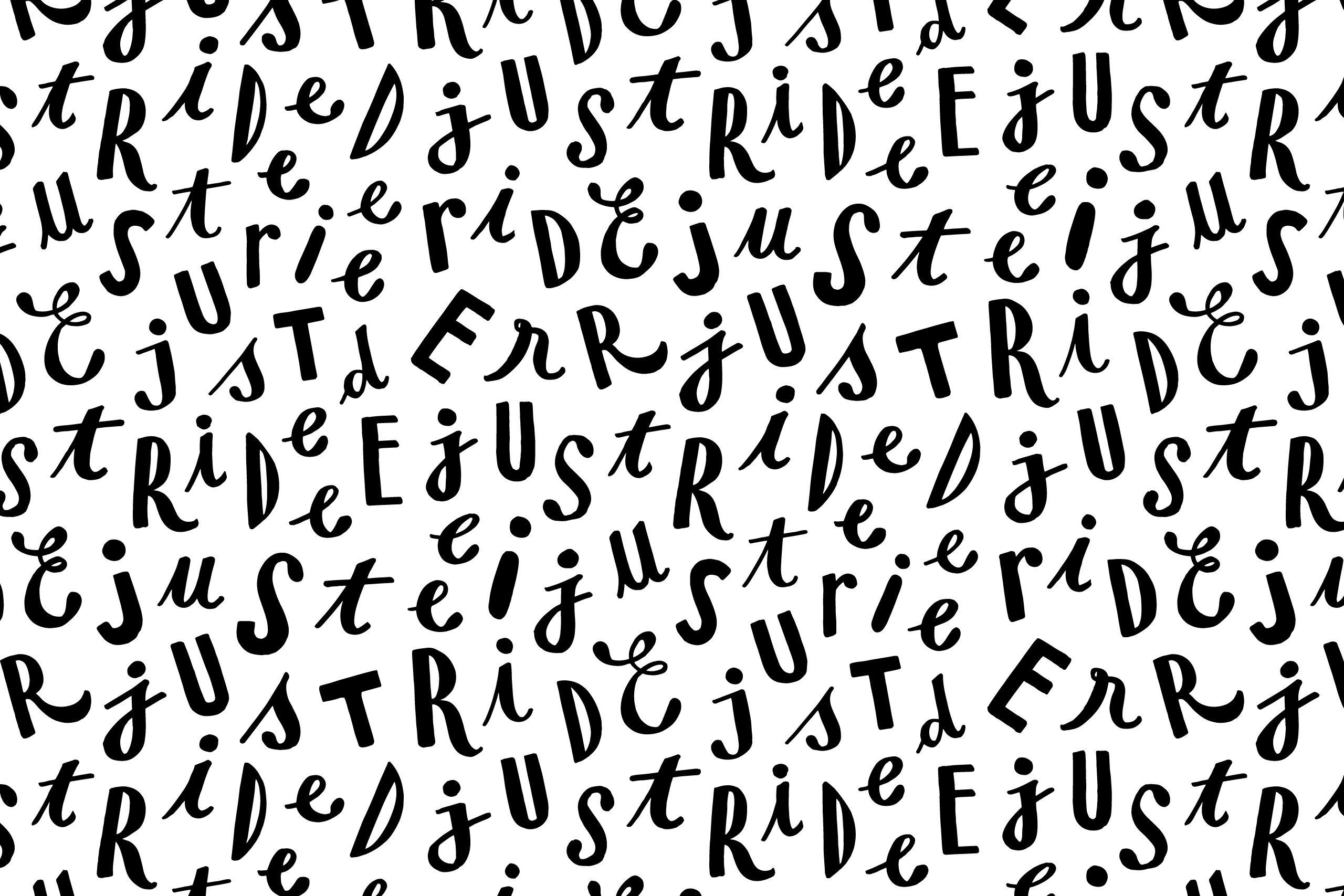 Scale makes quite a big difference, and what worked for the cap would have been too "loud" for a jersey. So I decided to go with a smaller-letters pattern, for a more stylish look and feel.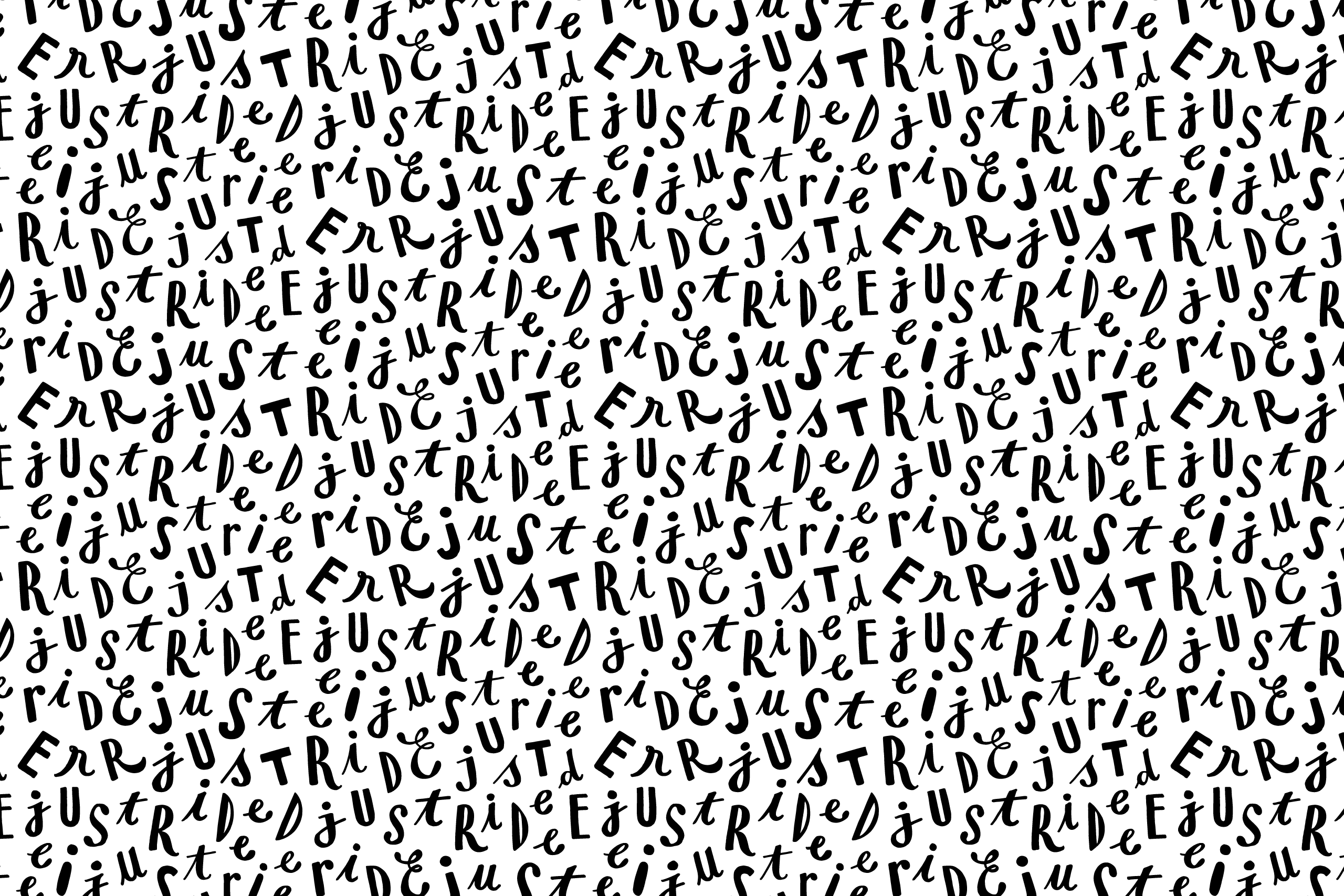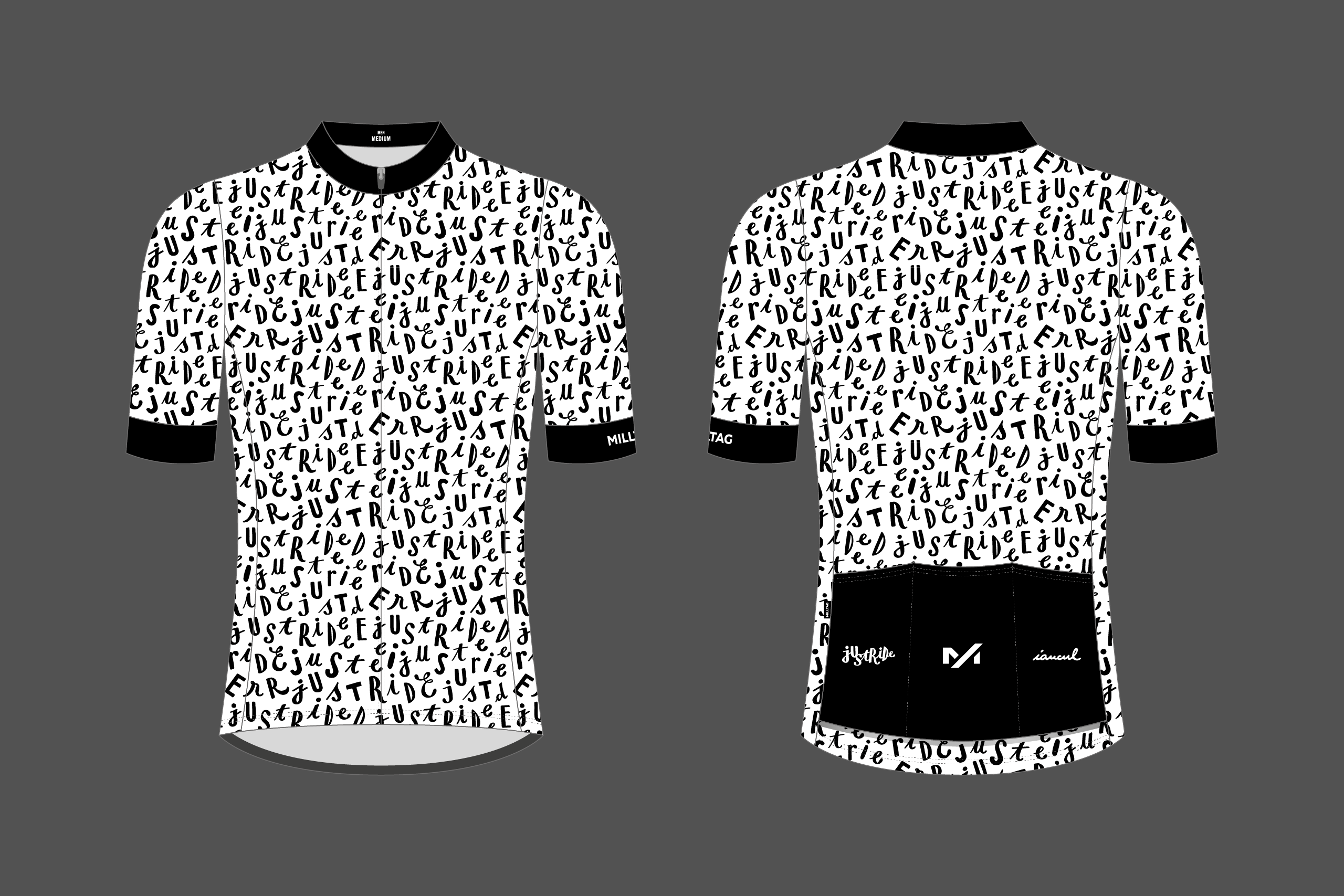 It's always a pleasure wearing the Just Ride cycling jersey, even if sometimes I worry it will get damaged on one of my offroad "shortcuts".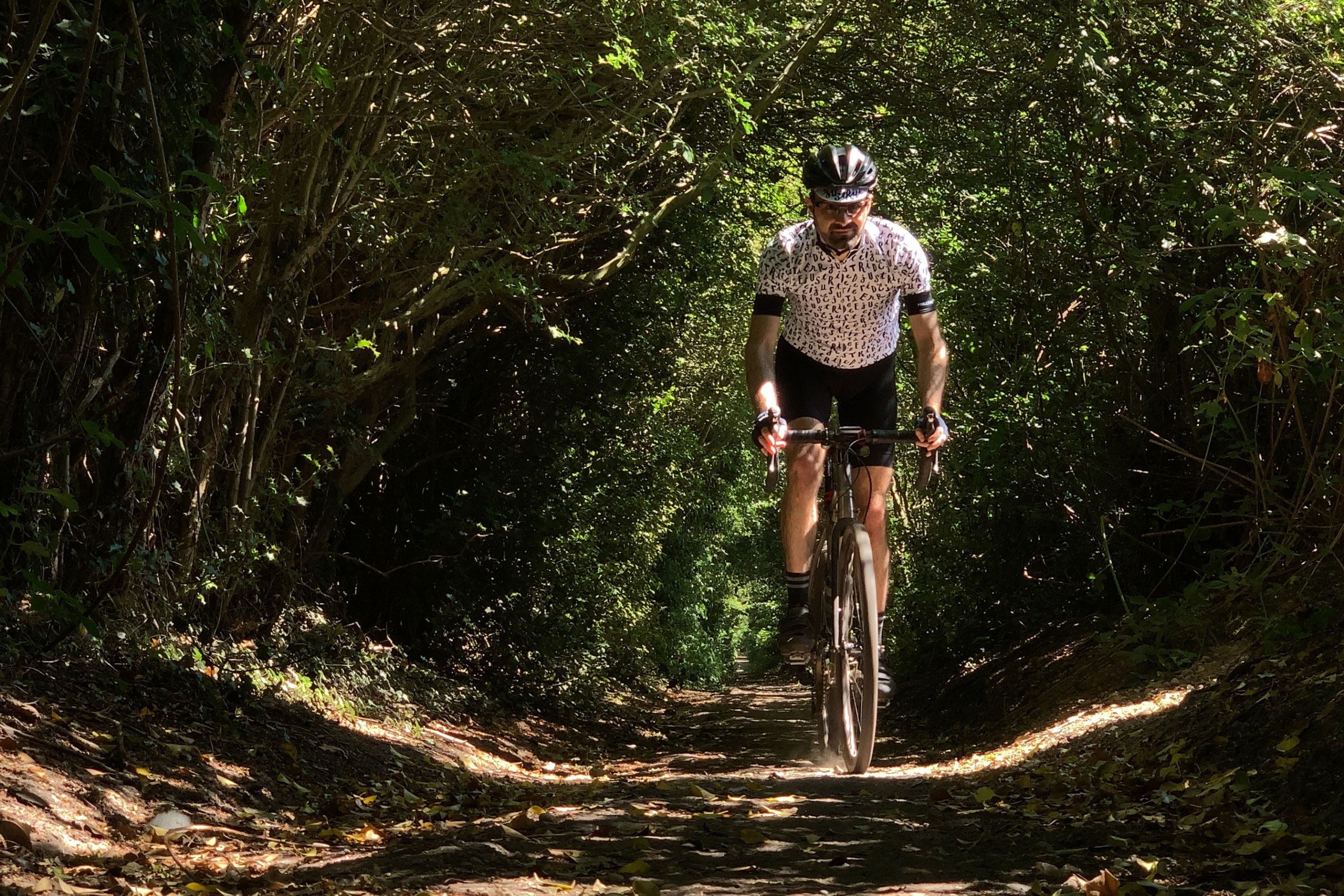 Credits
You can find more details about Milltag custom kits on their website.
@thecyclingcap
The Just Ride cap can also be seen on my dedicated Instagram account, @thecyclingcap, which shows many of my 600+ cycling caps collection.
Keep up to date
You can see the most recent drawings, work in progress or sketchbooks on my Instagram account at @ianculdraws.
If you'd like to know when my work (original drawings, prints, booklets, zines etc) is published, please sign up to my newsletter (don't worry, your email will be kept safe and free of spam).