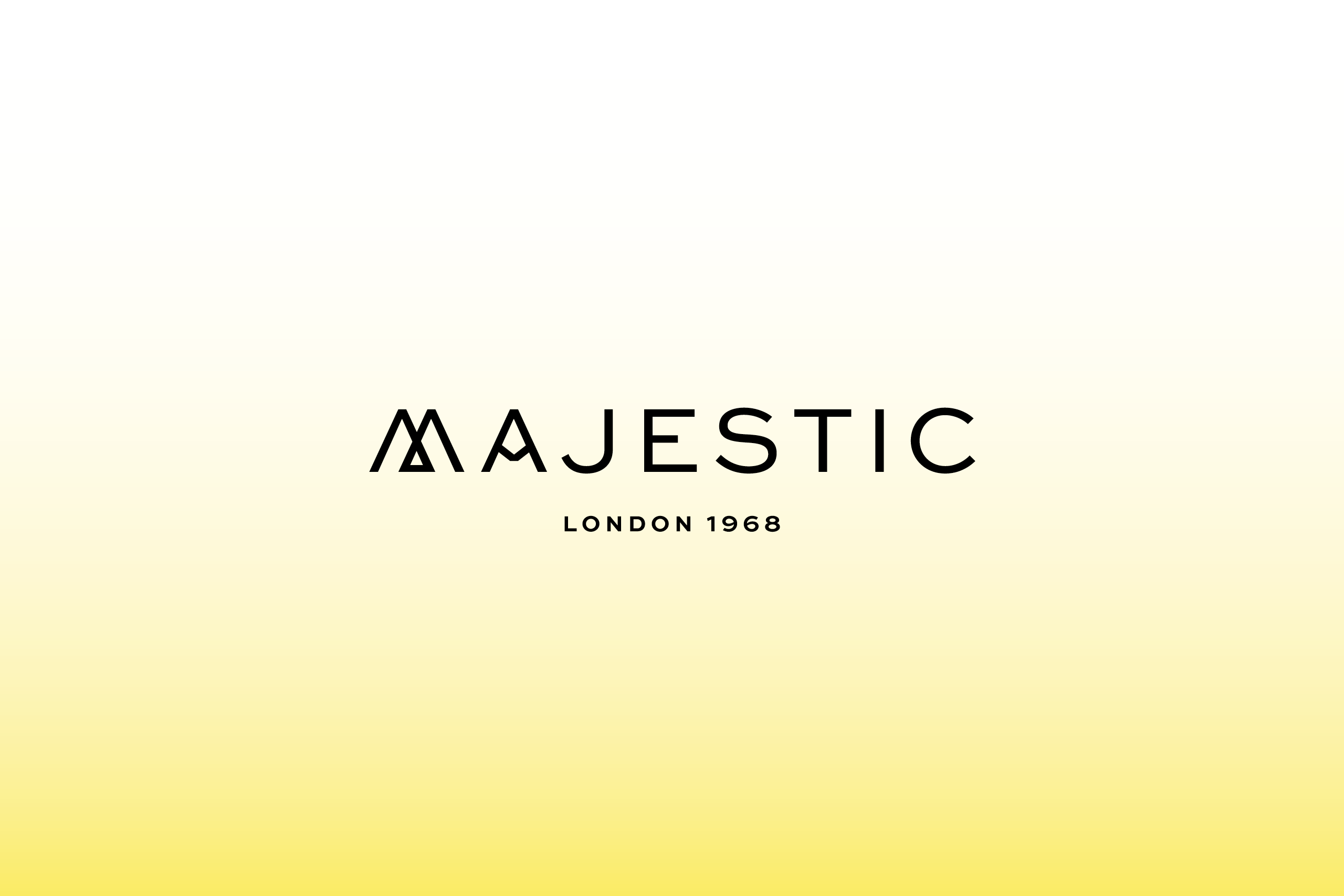 Overview
Identity, product catalogue, website and applications design for Majestic, a British company that offers premium glass shower screens and enclosures.
Daniel Vasconcelos asked me to help him with the Majestic rebrand. Dan has worked with the company many times over the years, and I've been involved on several occasions as well (see the MetalCraft case study).
The previous identity had served them well for more than a decade. However, many things had changed in the meantime, especially in the digital space. So a thorough identity update was needed.
We studied in detail all the elements and applications to see which ones we could improve, and which ones we'd have to redesign entirely. For example, the old logo was too complex for digital use, especially on small screens, while the old set of typefaces worked only for print applications.
The new logo references certain familiar details from the old logo, but is much bolder and easier to use in small sizes. The custom M initial is also useful on its own as a monogram. The new typeface, Atten New, has a more modern, British look and feel, and comes in a wide range of weights. This gave us plenty of options for both digital and print use. We kept the yellow colour and gradient, but changed it slightly for a more refined look.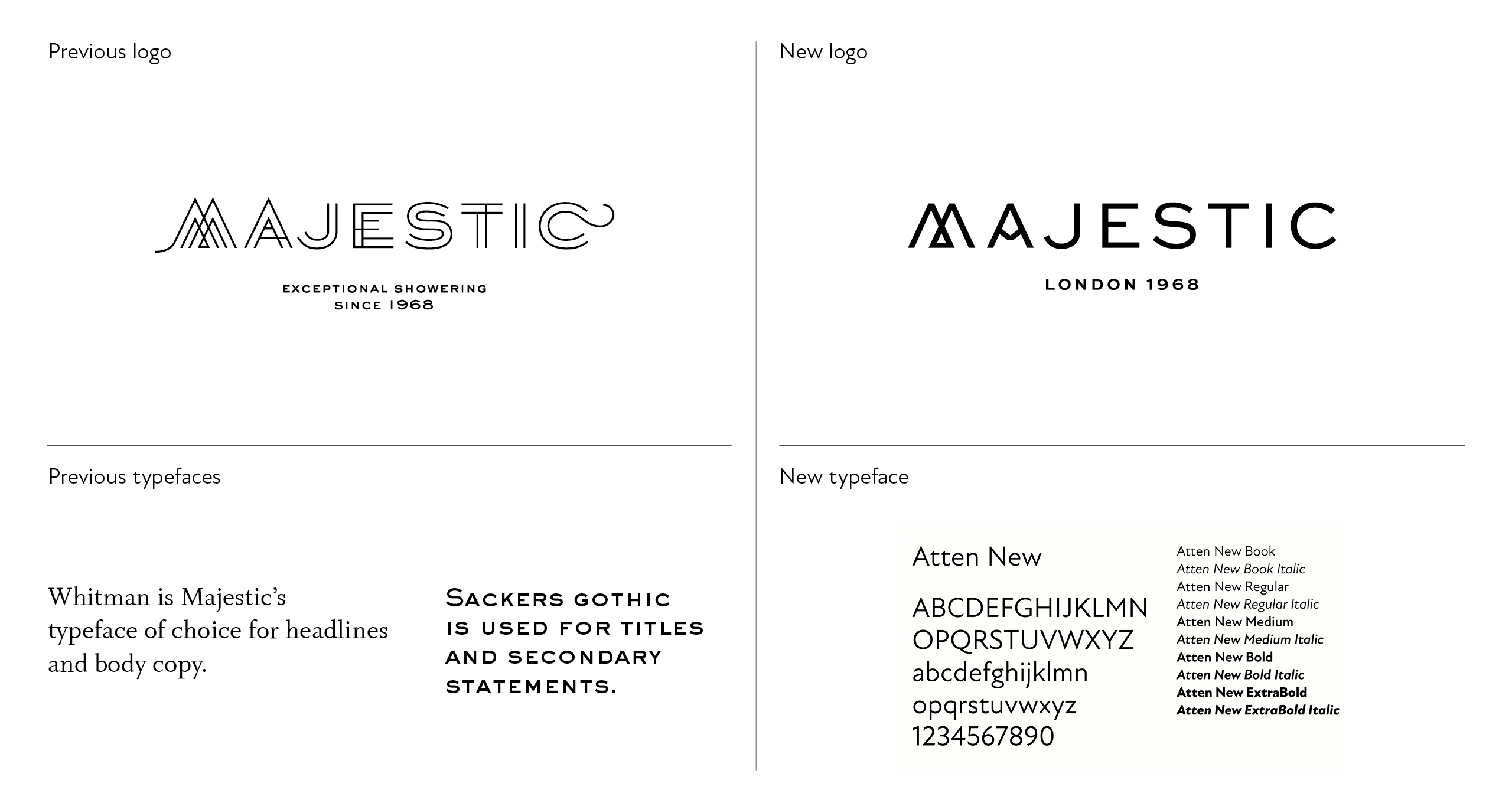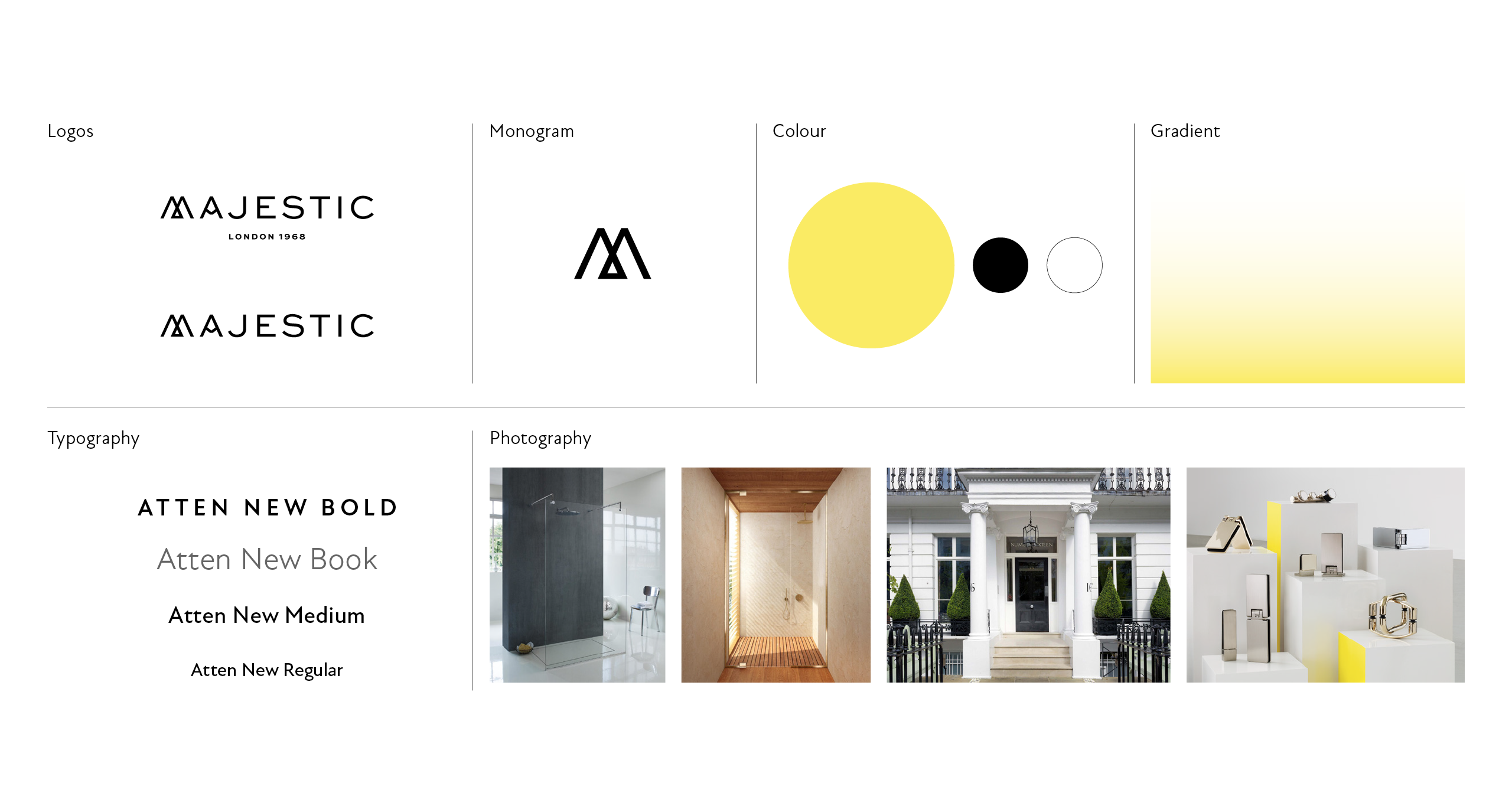 Product catalogue
We redesigned the product catalogue completely, taking advantage of the much more flexible Atten New typeface. We increased the legibility of all texts, especially in the technical details section. The catalogue still works very well in print, but is now easier to read as a digital copy as well.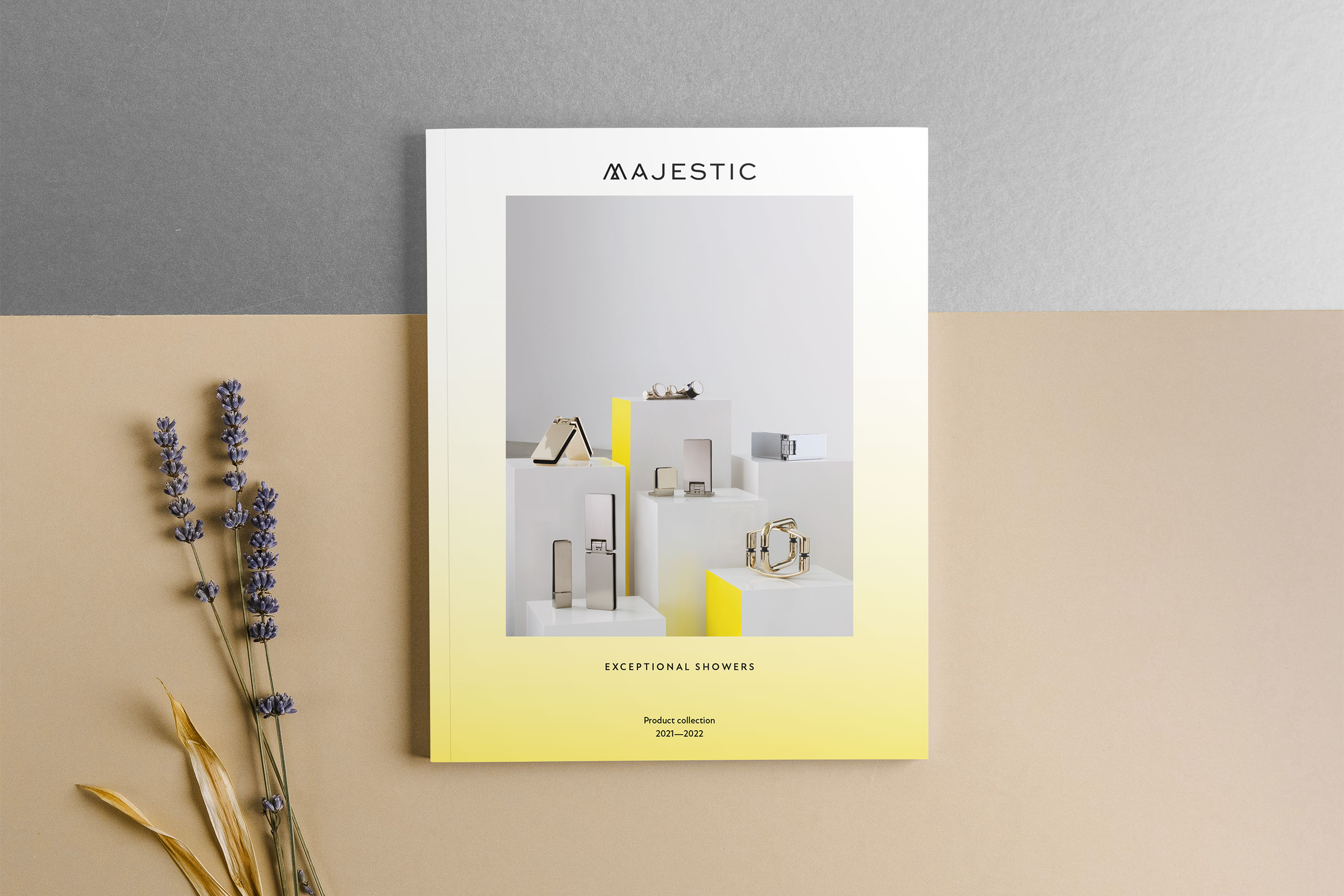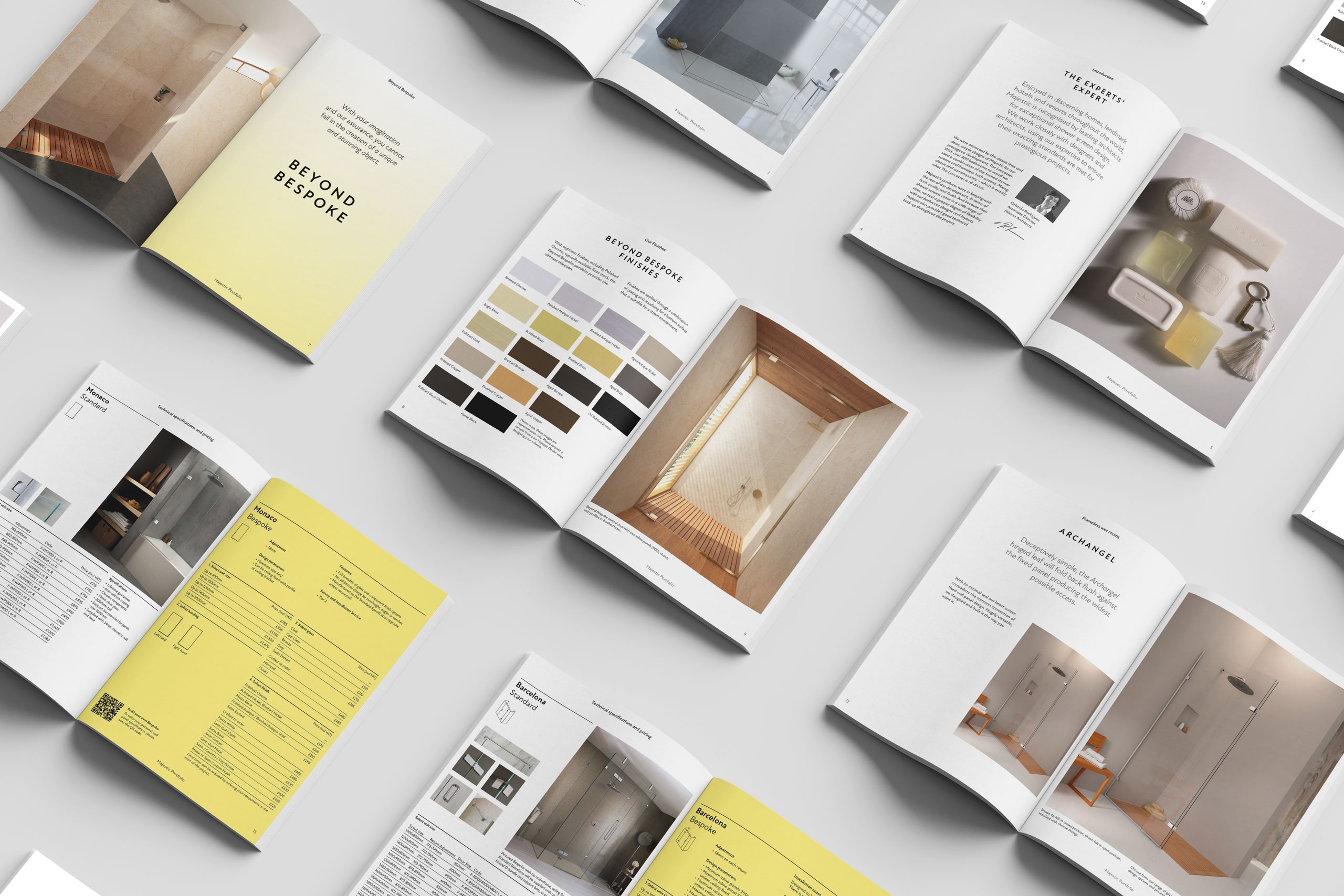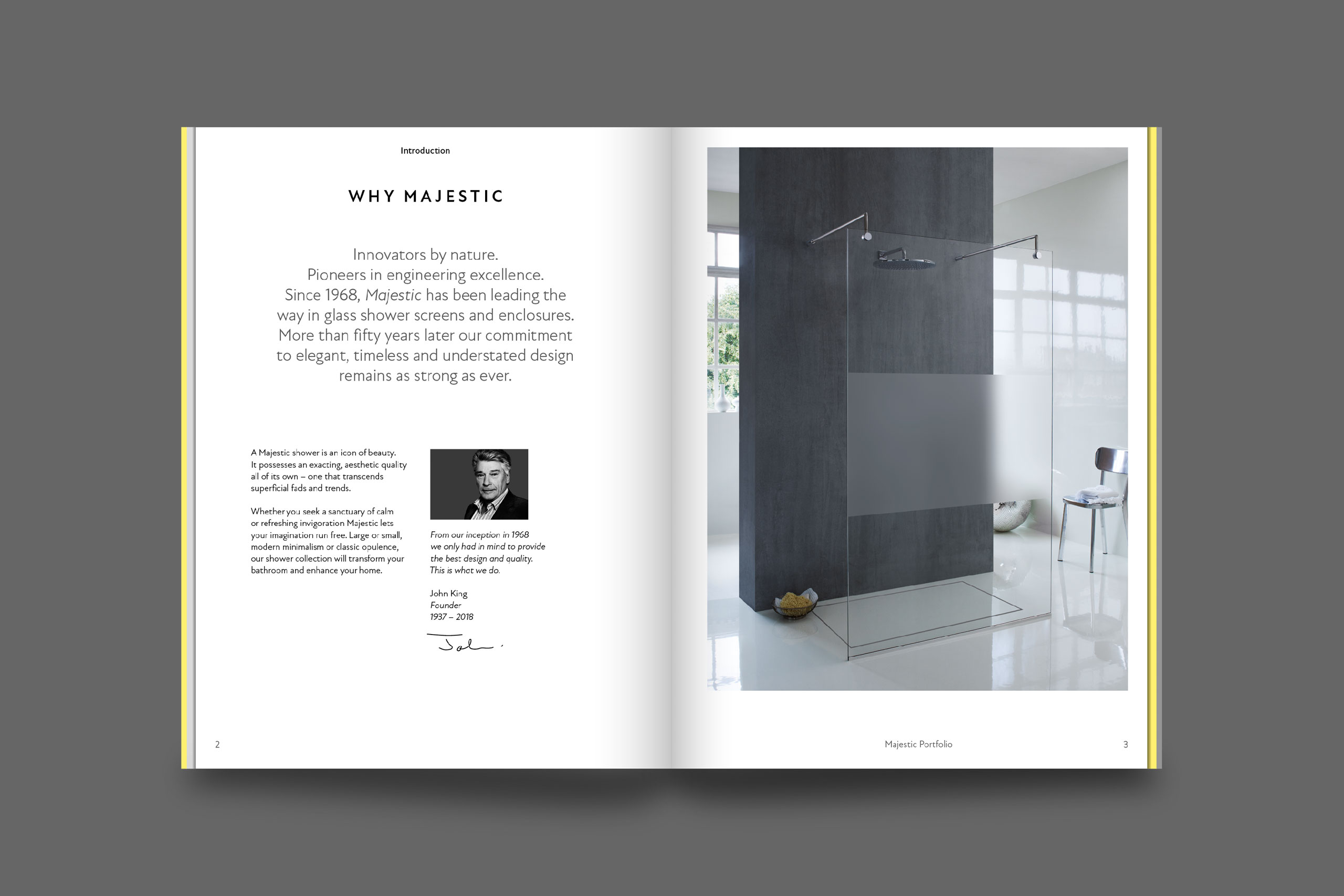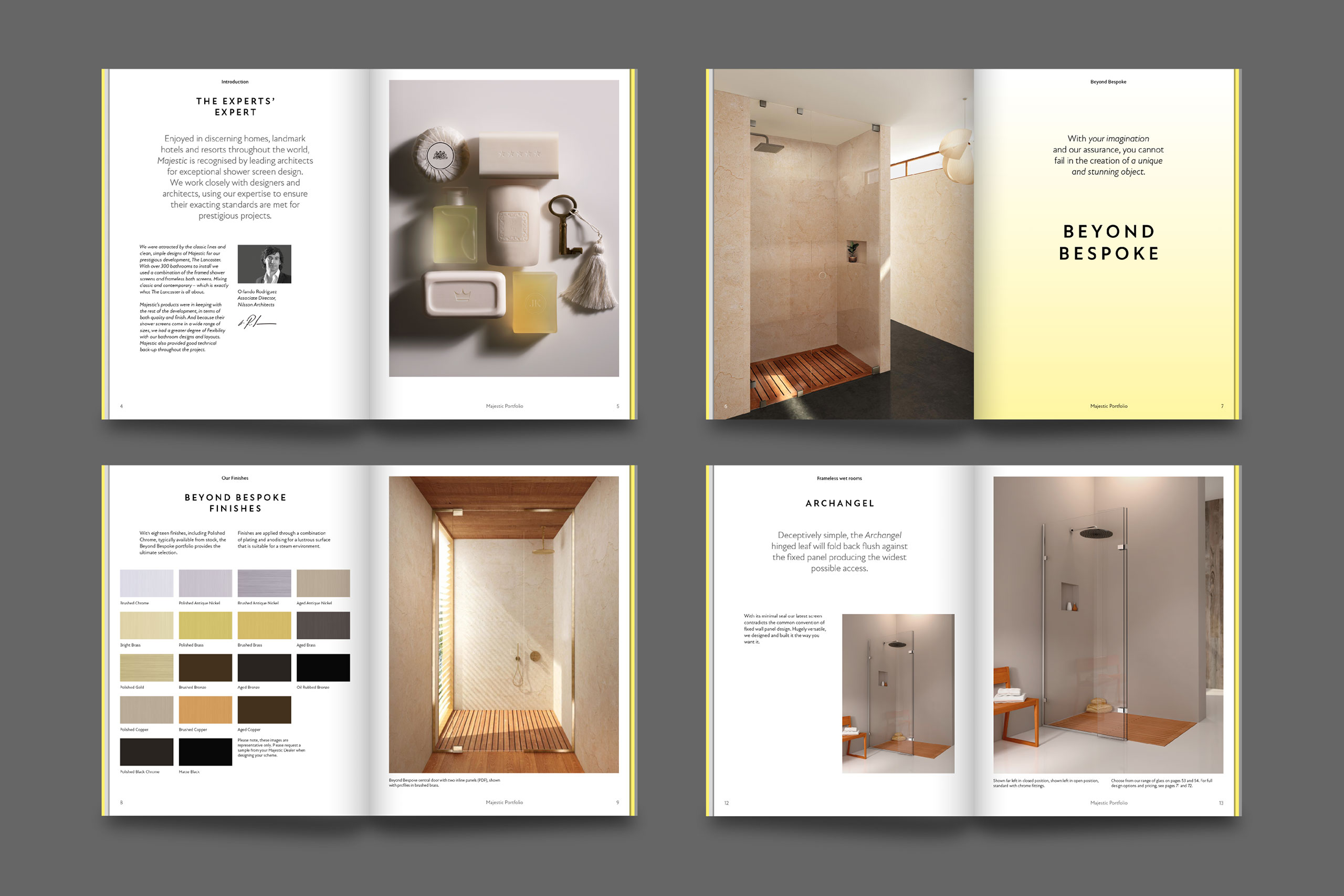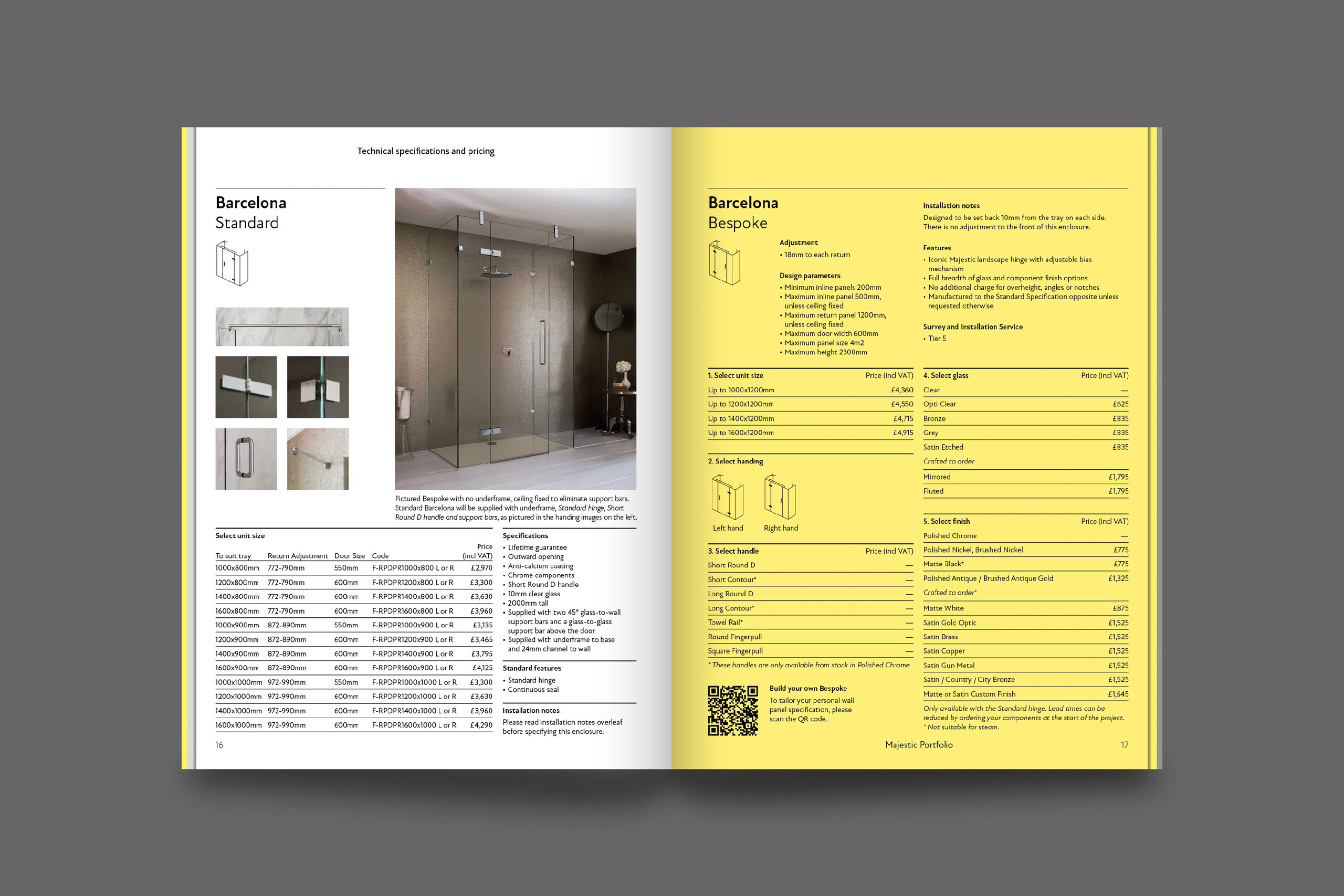 Website
The new Majestic website works well on any screen size and showcases both the company's products and new identity.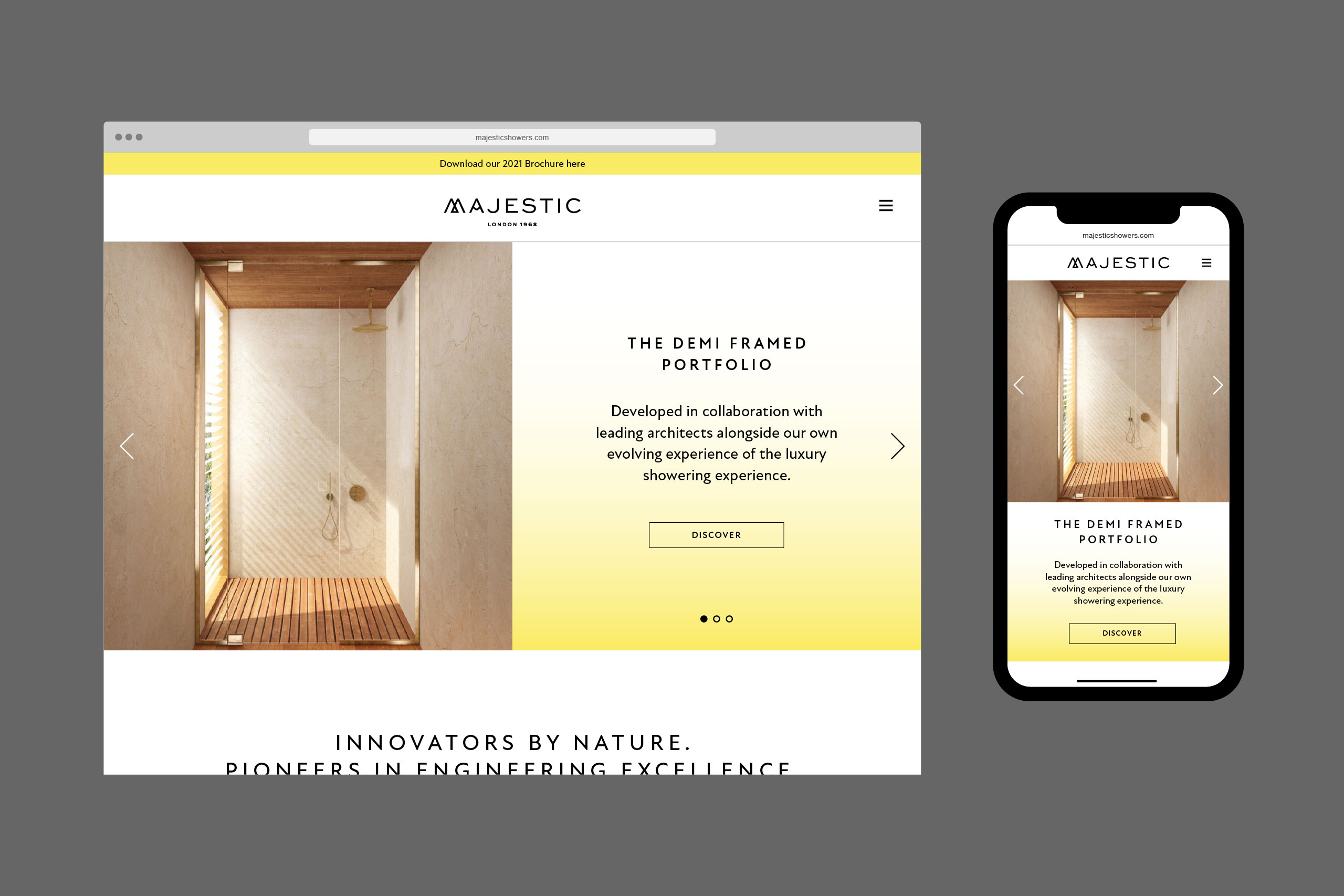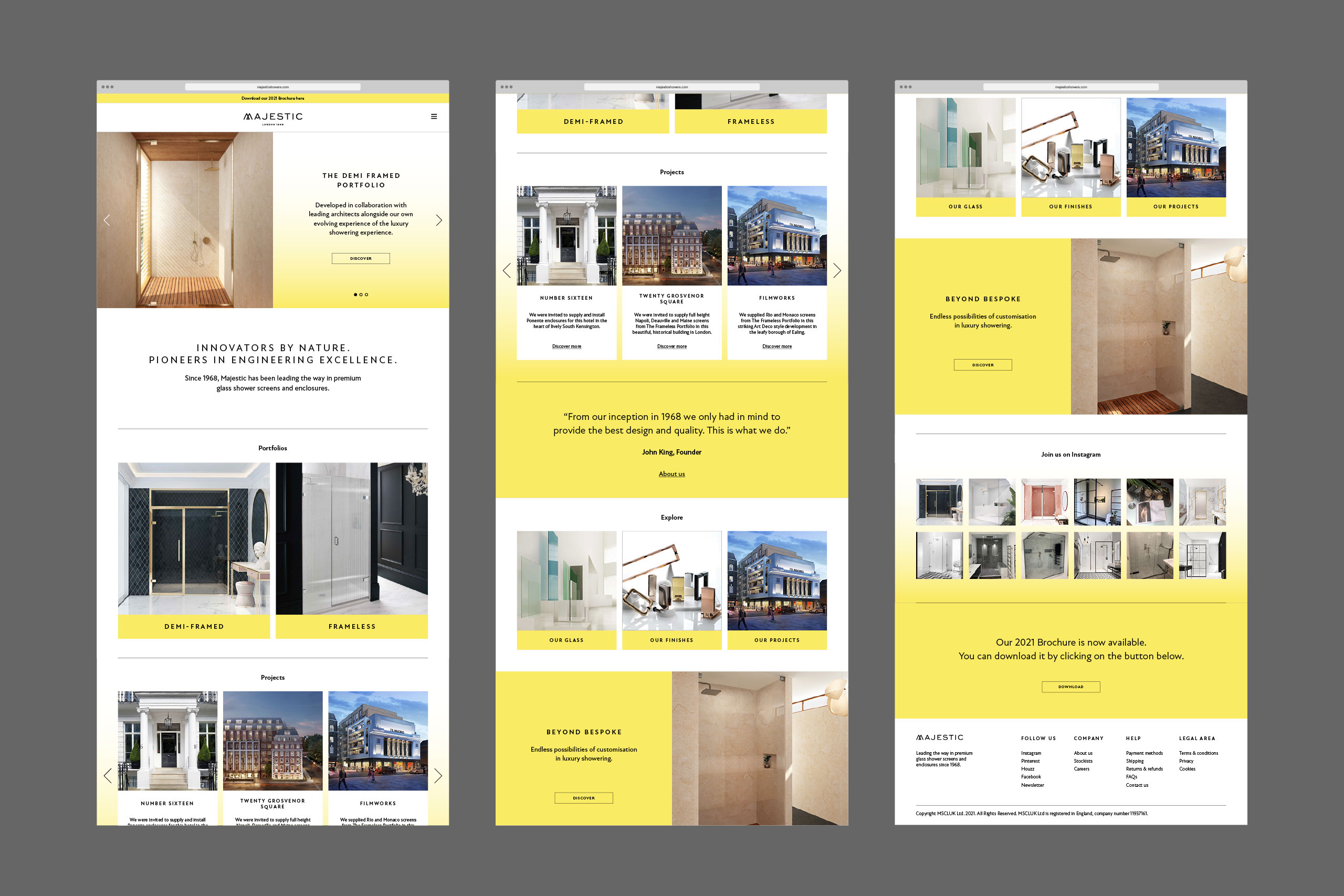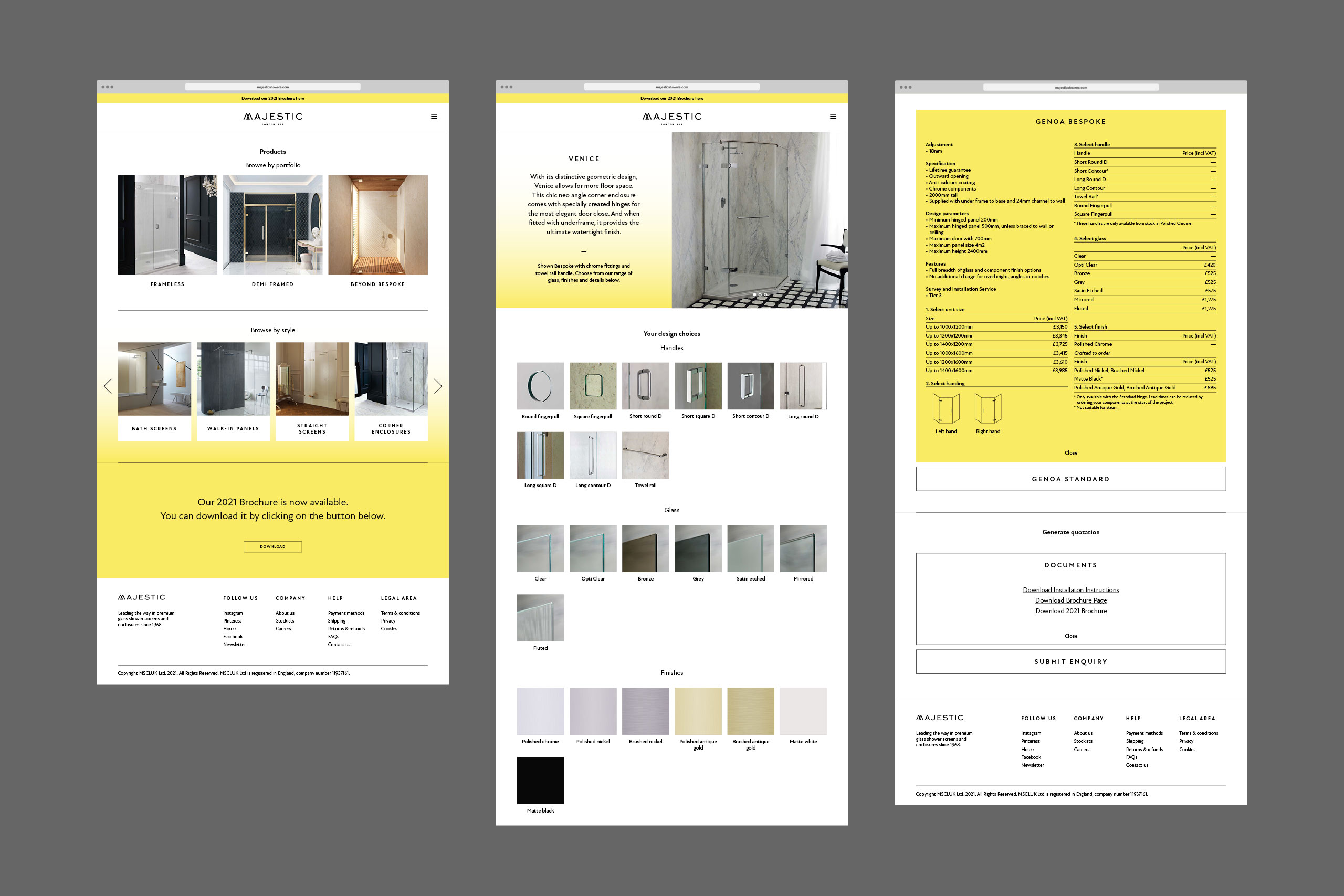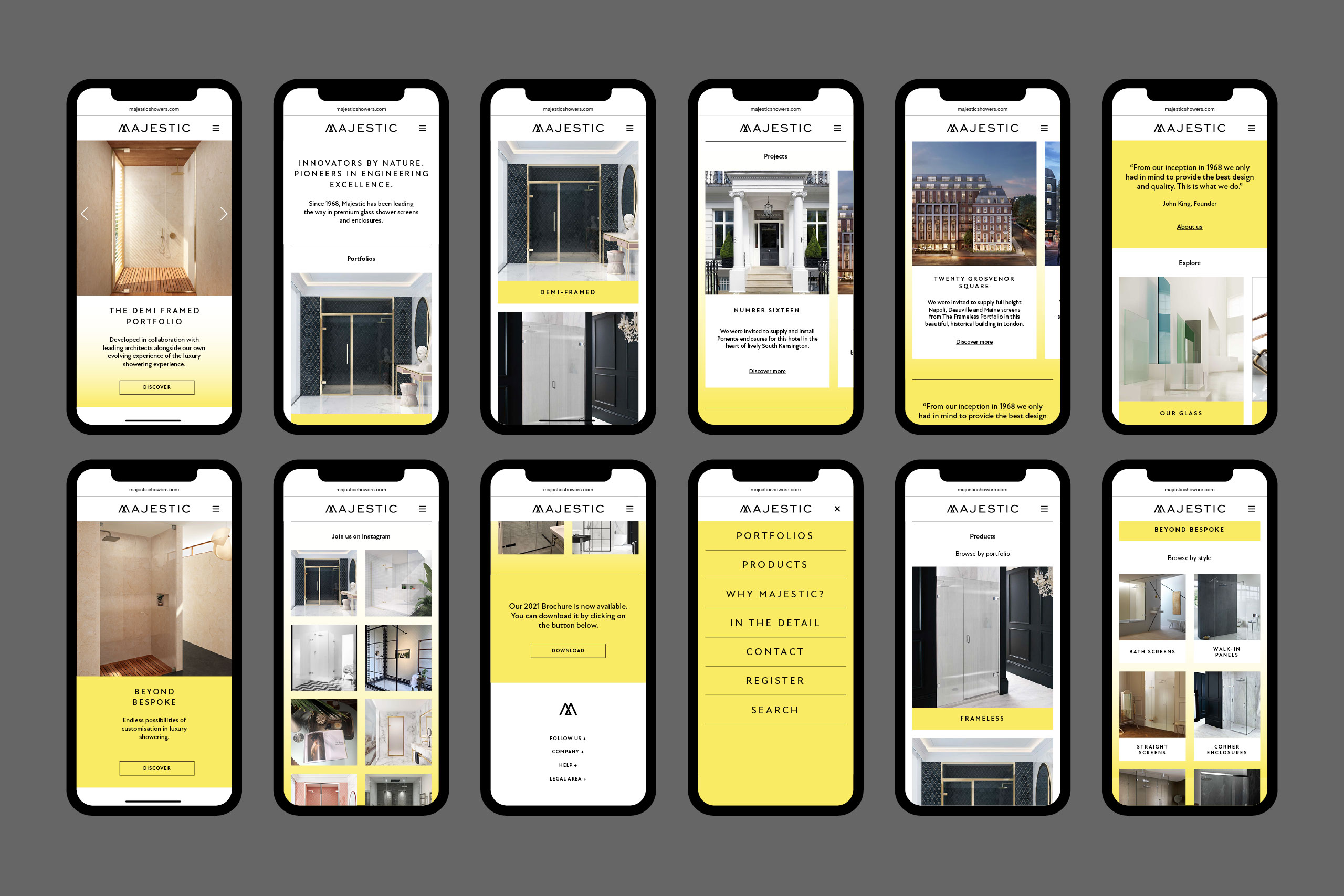 Other applications
We designed many other applications and templates, from social media, newsletters, email signatures to stationery items such as business card, letterhead, invoice, quotation etc.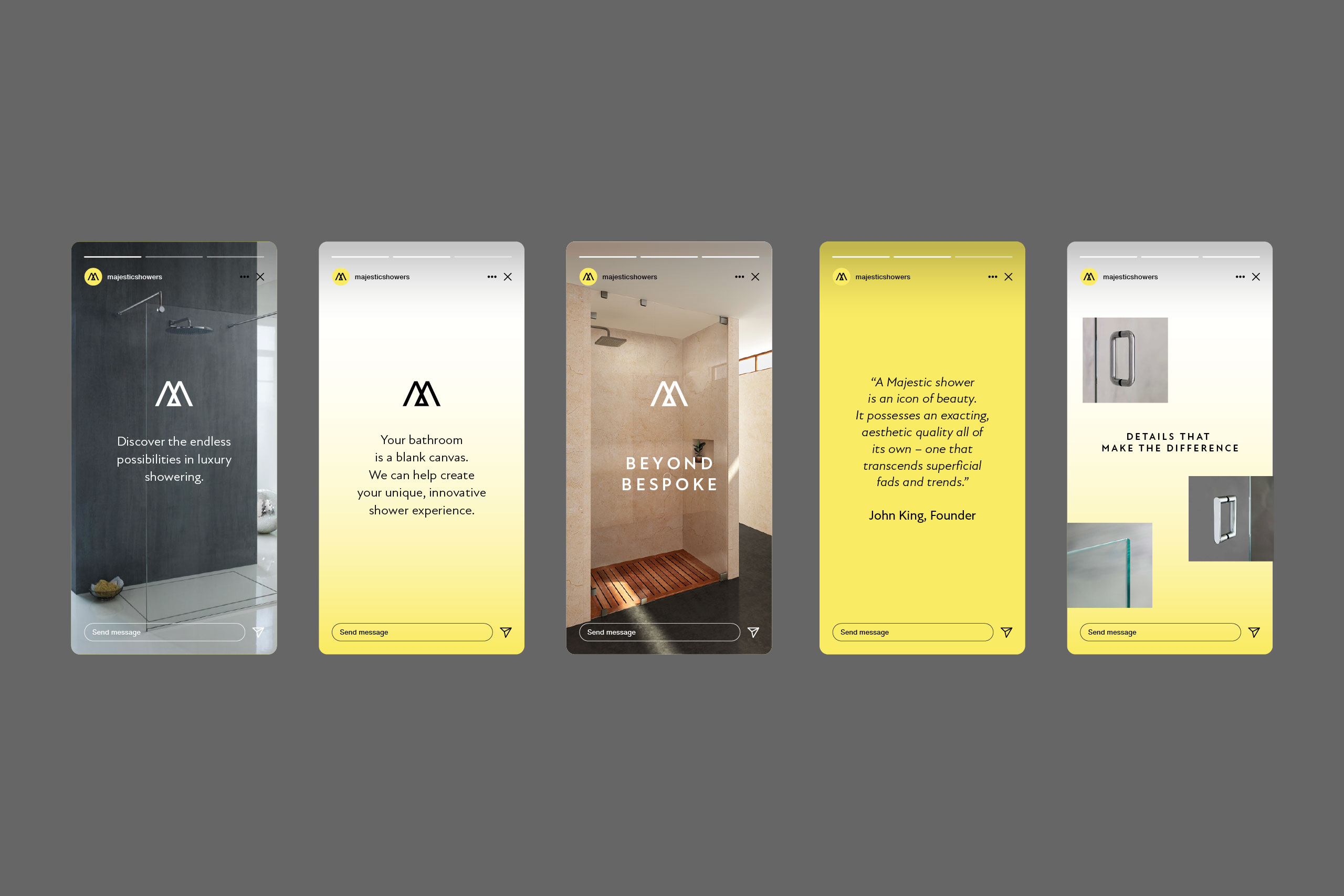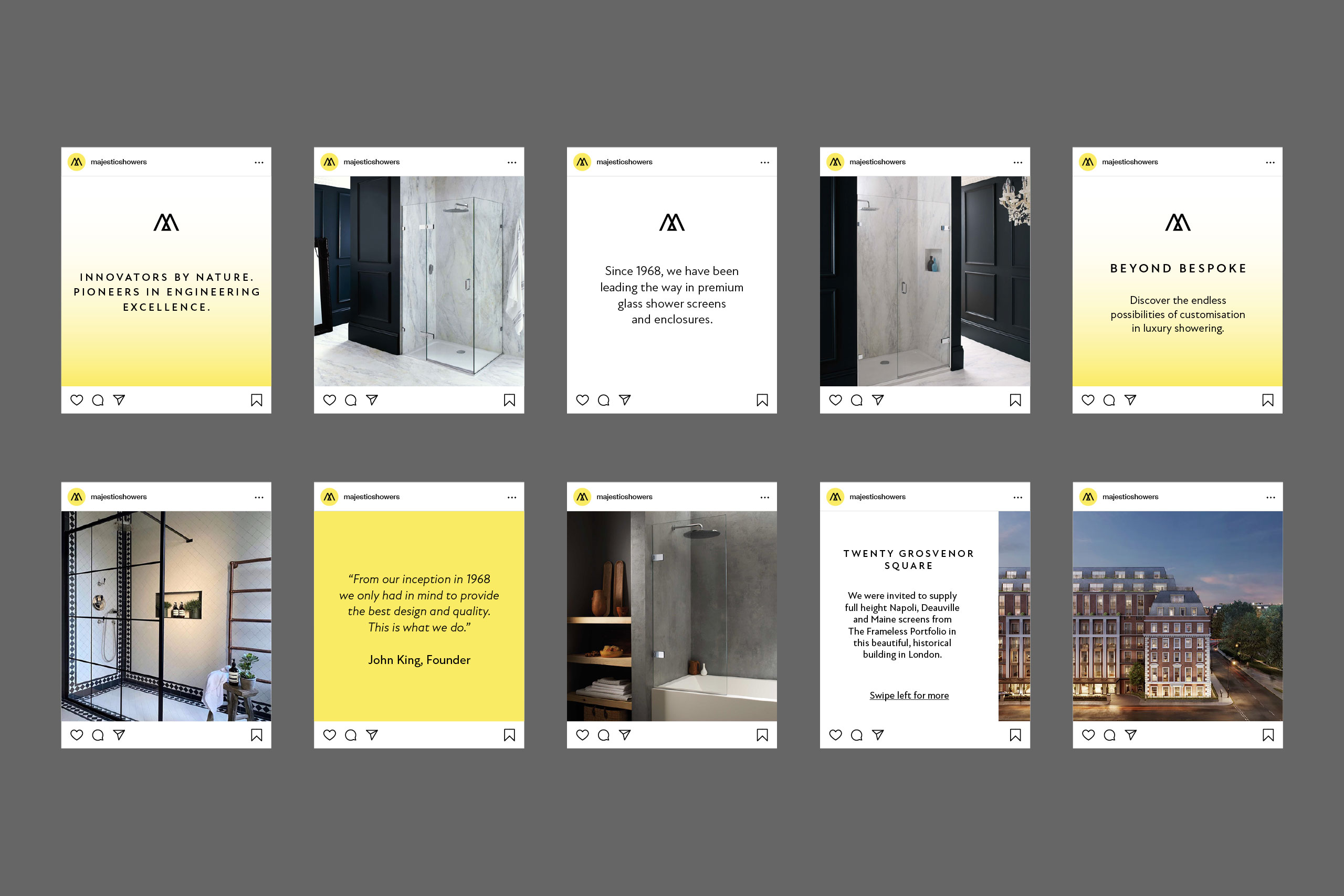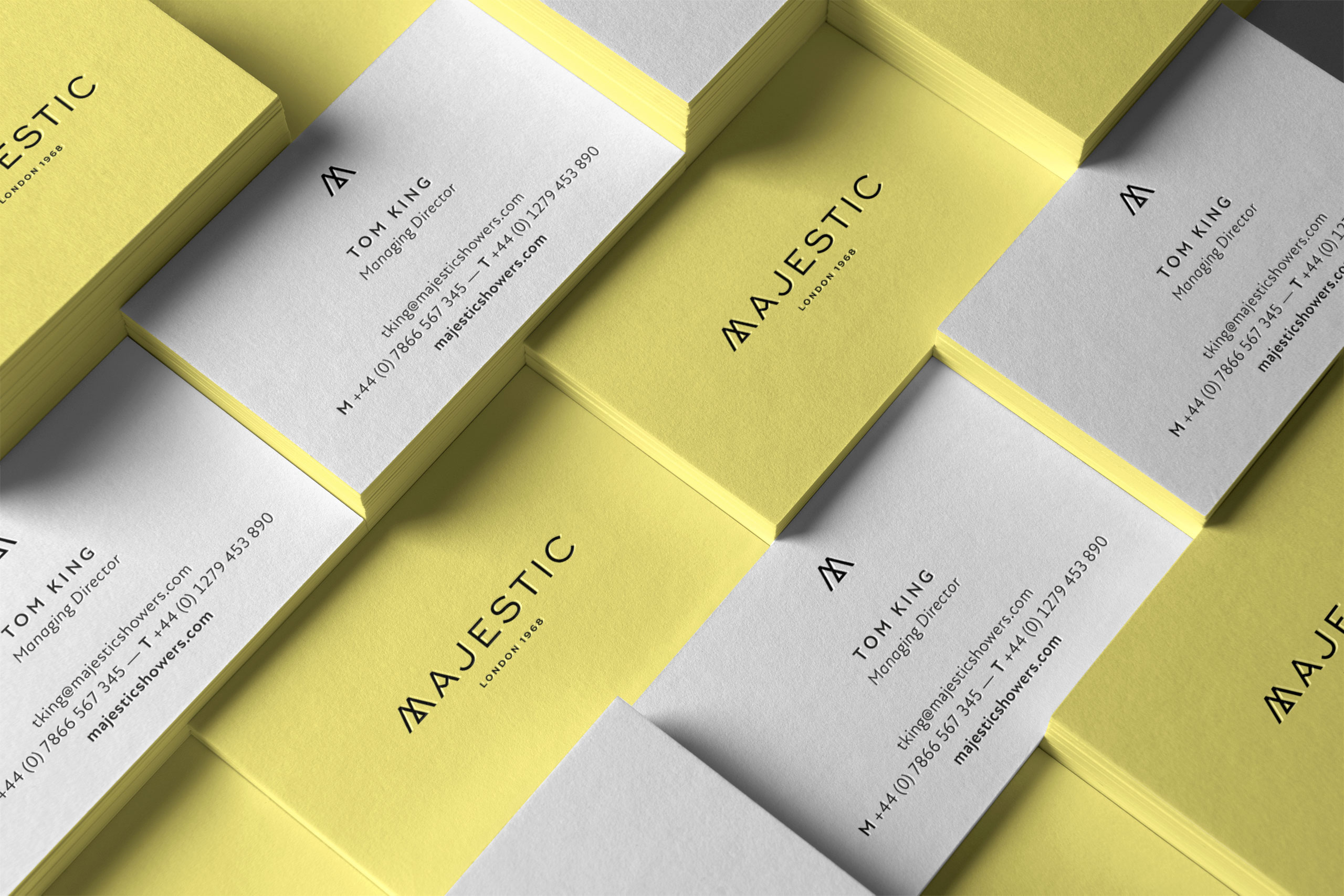 Brand guidelines
A thorough set of brand guidelines explains how the new identity assets should be used, and shows a range of applications as best practice examples.