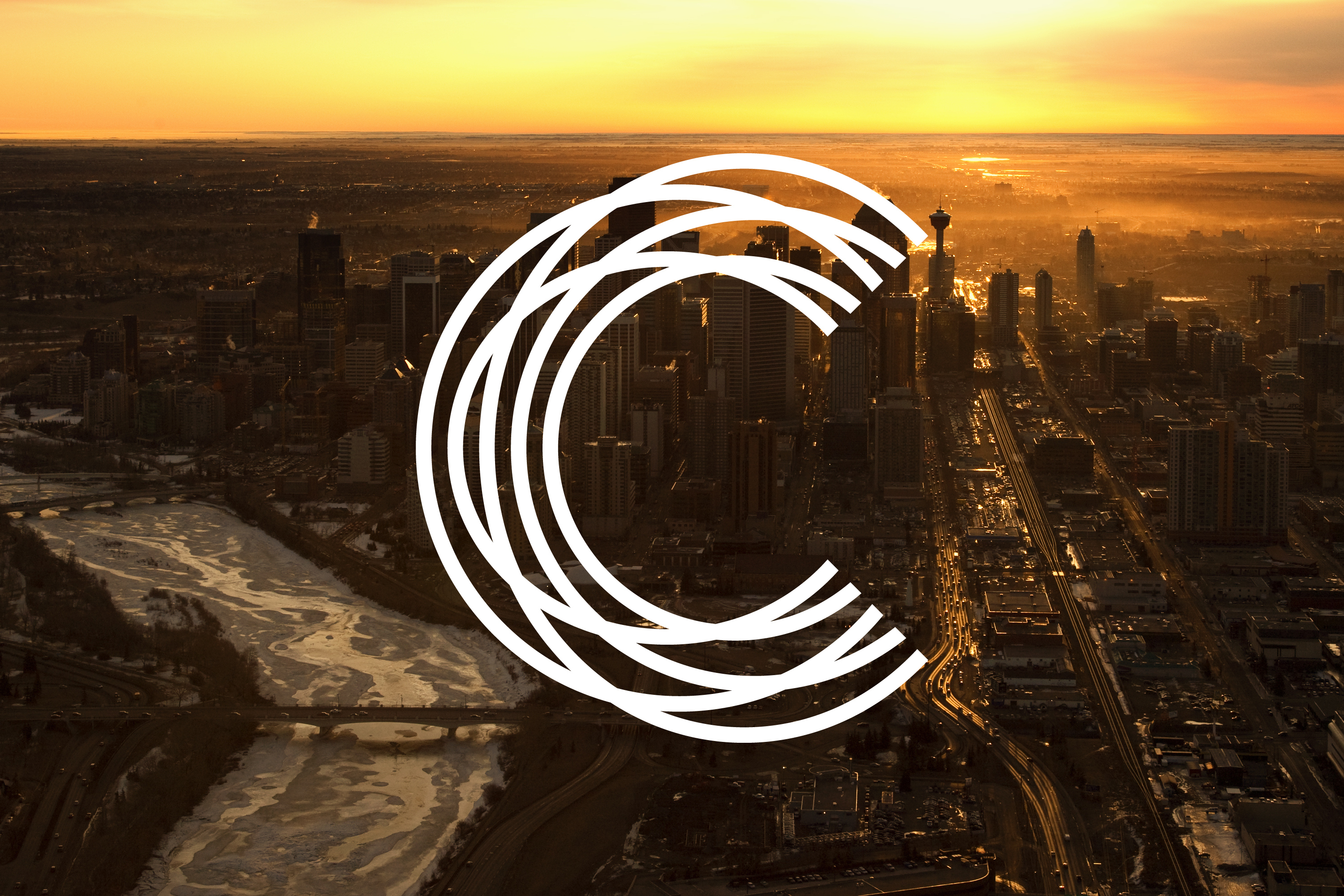 Overview
The Calgary (Alberta, Canada) Chamber of Commerce has been the city's main connector of people, ideas, businesses and stories for more than 120 years. Appetite was responsible for updating the Chamber's purpose, personality and brand strategy, together with a thorough redesign of their identity, all relying on the core concept, "beyond membership… belong".
The new symbol expresses the Chamber's values and strengths, which come from its diversity and members' connectivity. I was responsible for designing the symbol and the majority of the brand identity, guidelines and materials.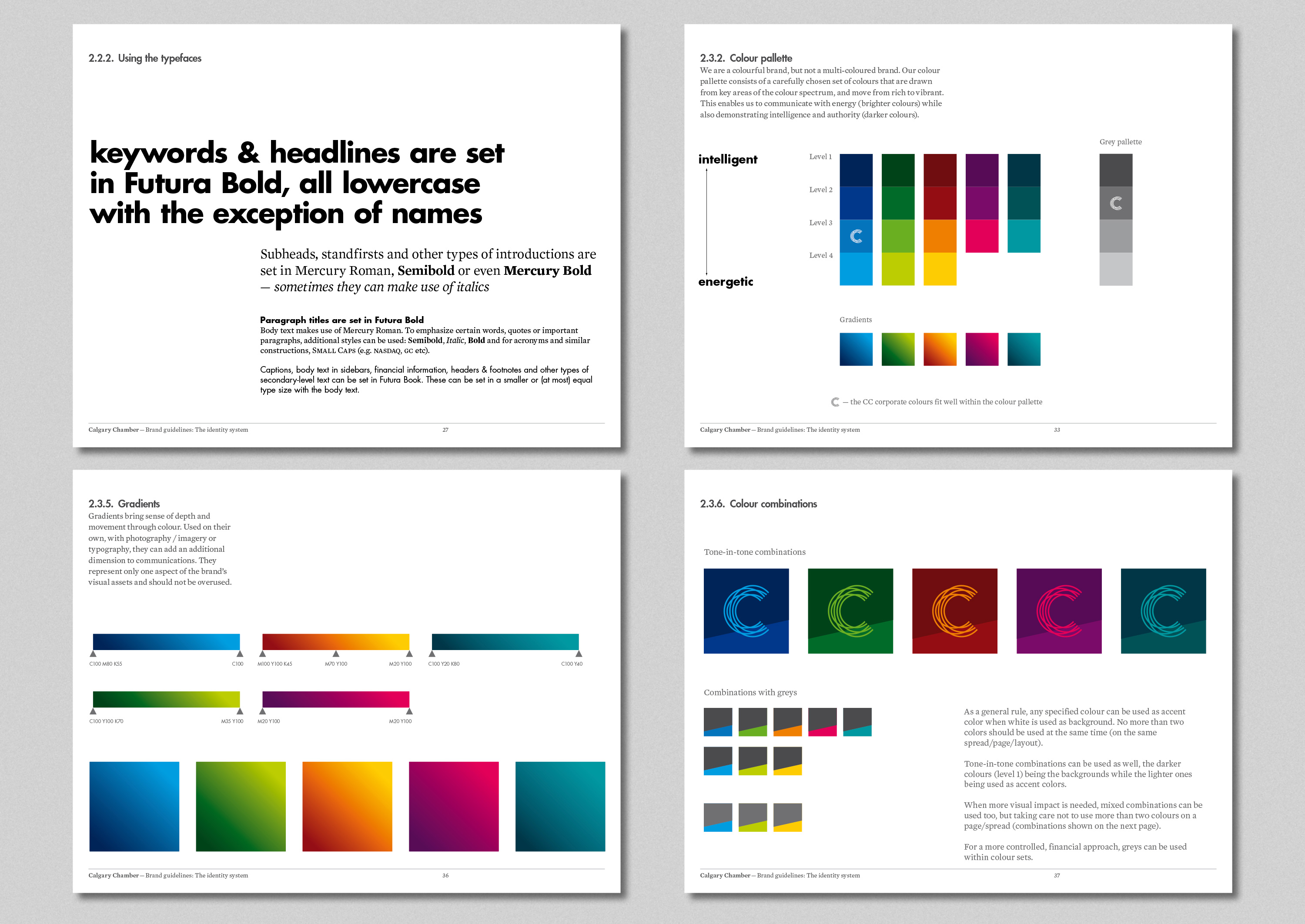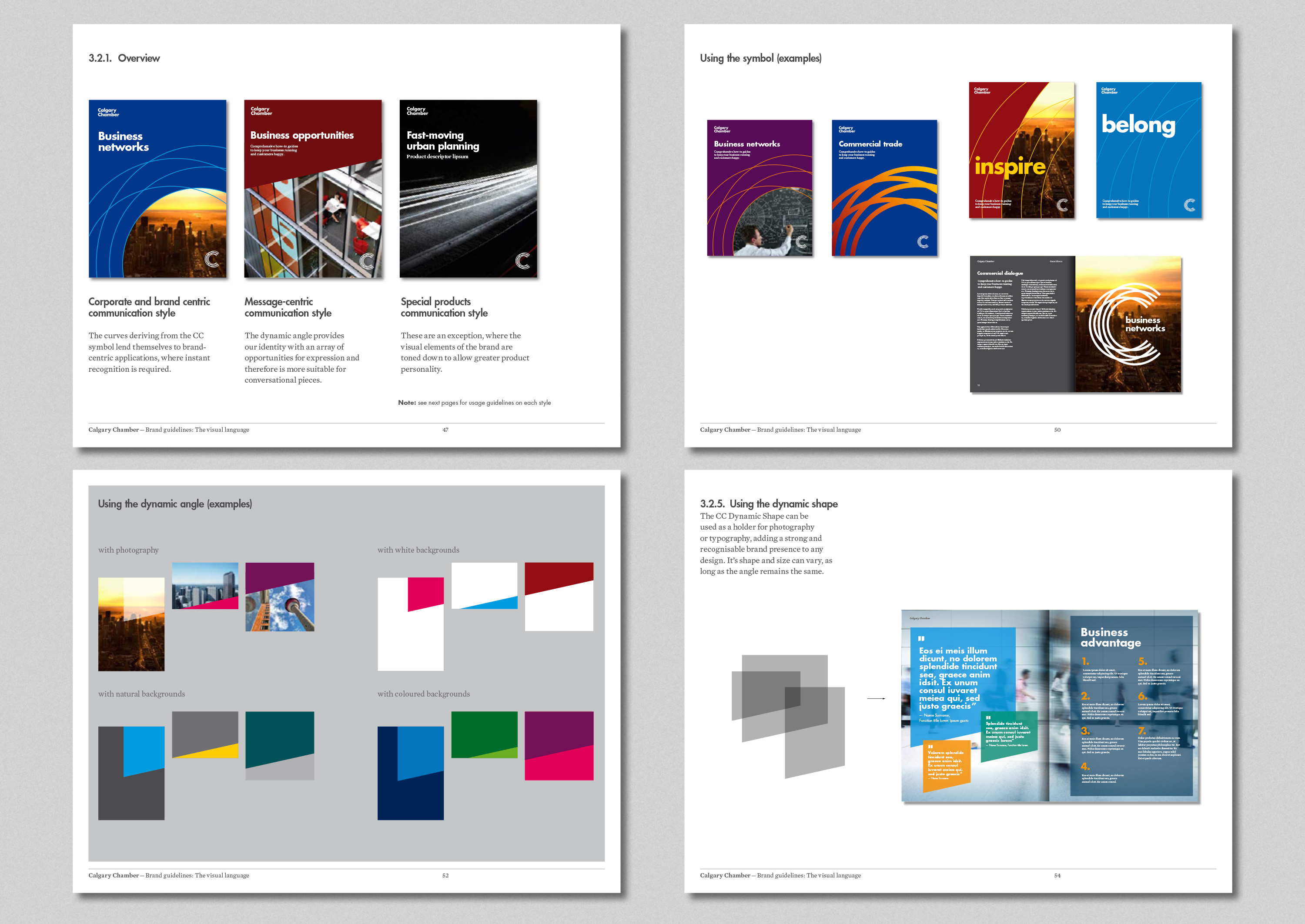 An extensive set of brand guidelines was developed, explaining all the aspects of the Chamber's new identity, how they work in various situations, and showcasing most of the materials designed so far.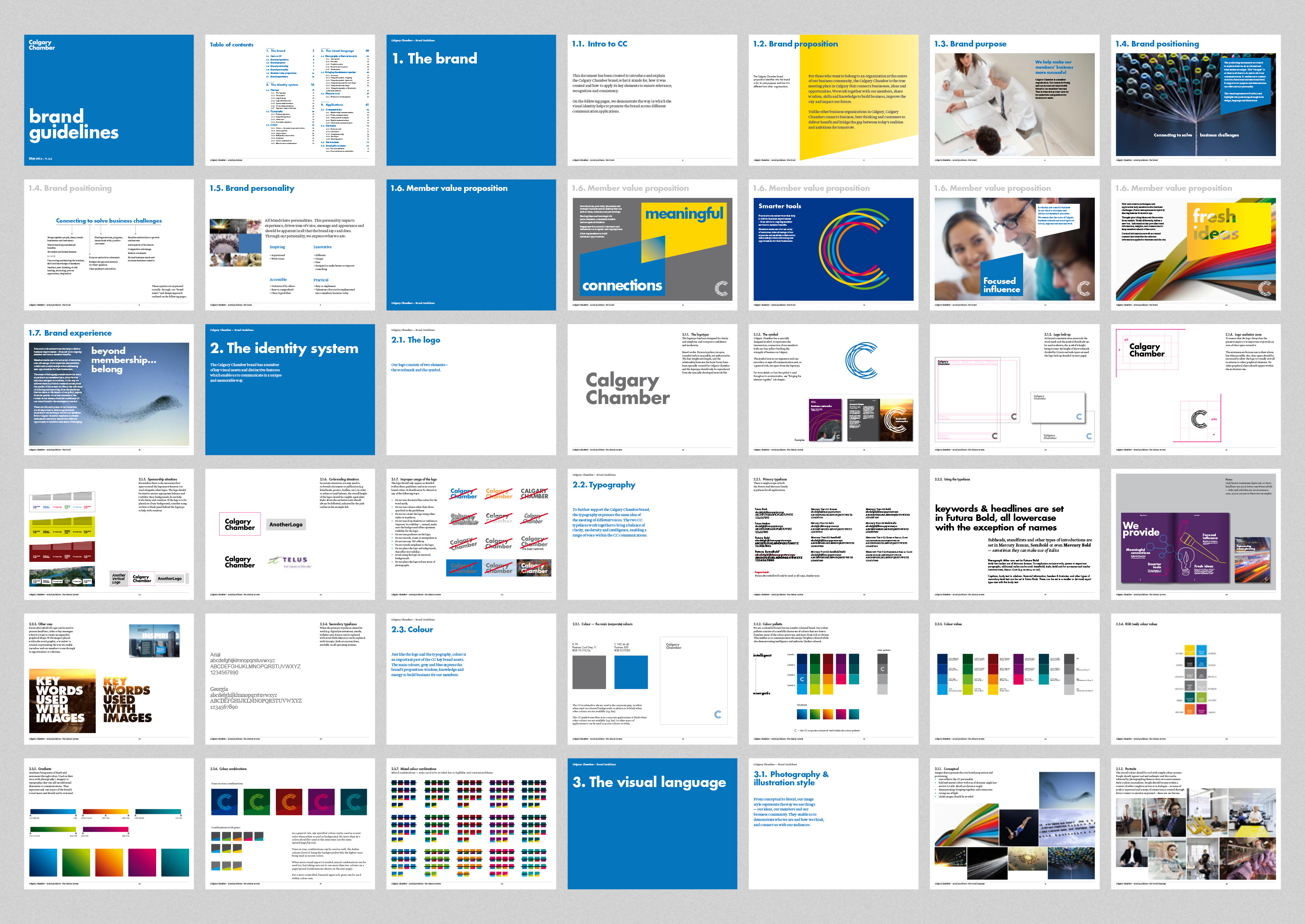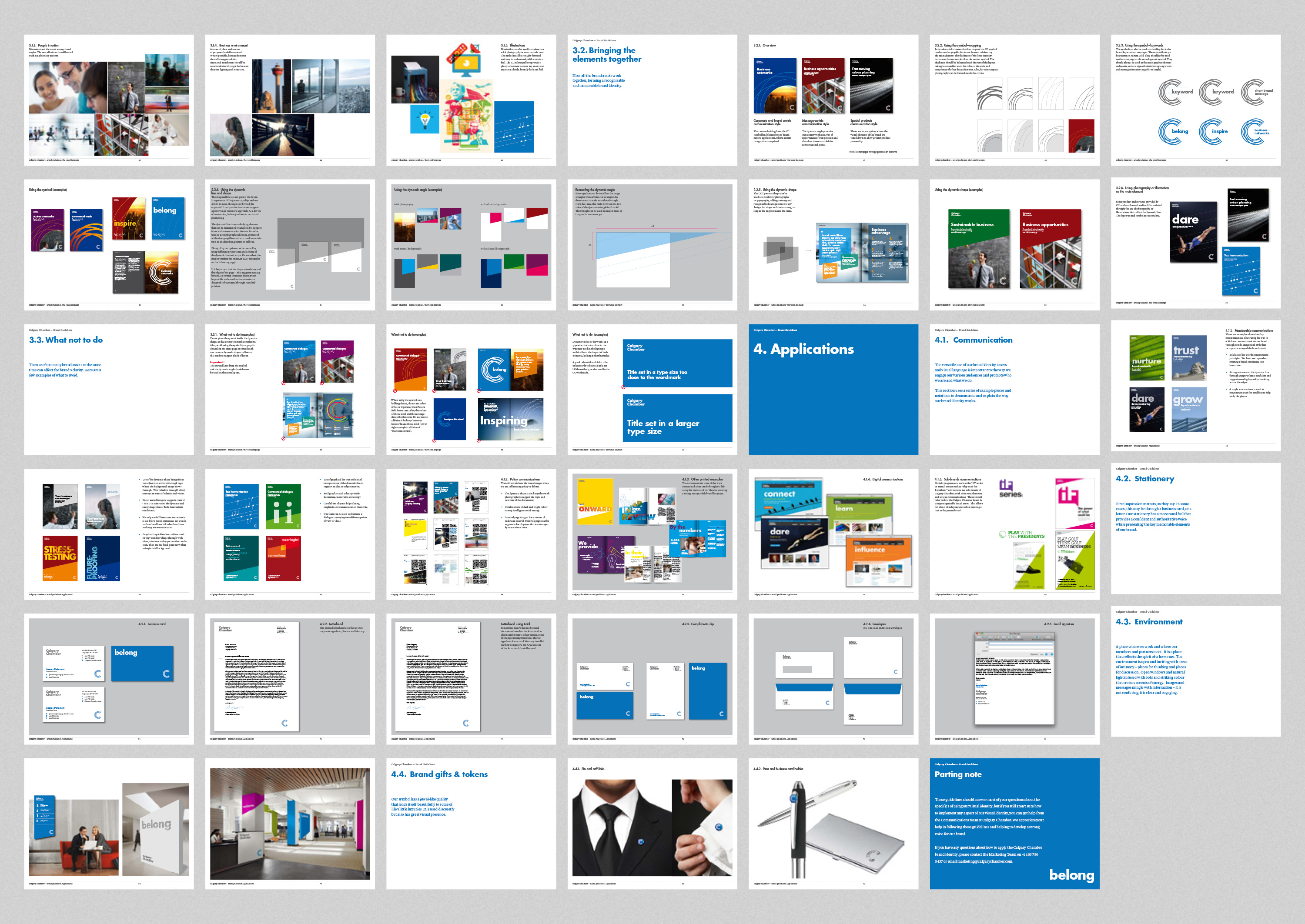 Play with the Presidents
The annual golf networking event Play with the Presidents is organised by the Calgary Chamber. I designed the new logo and developed the campaign concept and materials, based on the dual purpose of the event, golf and business.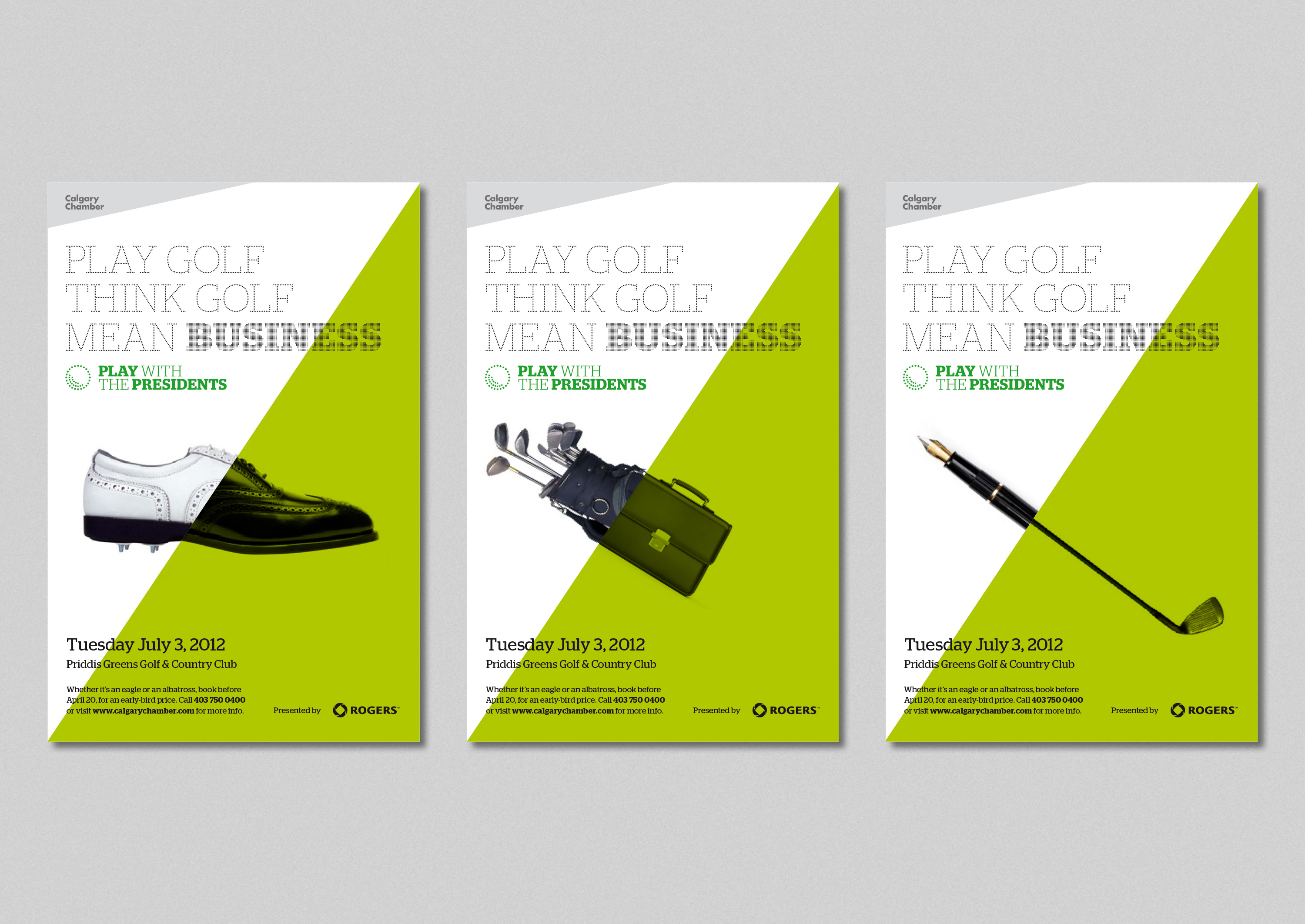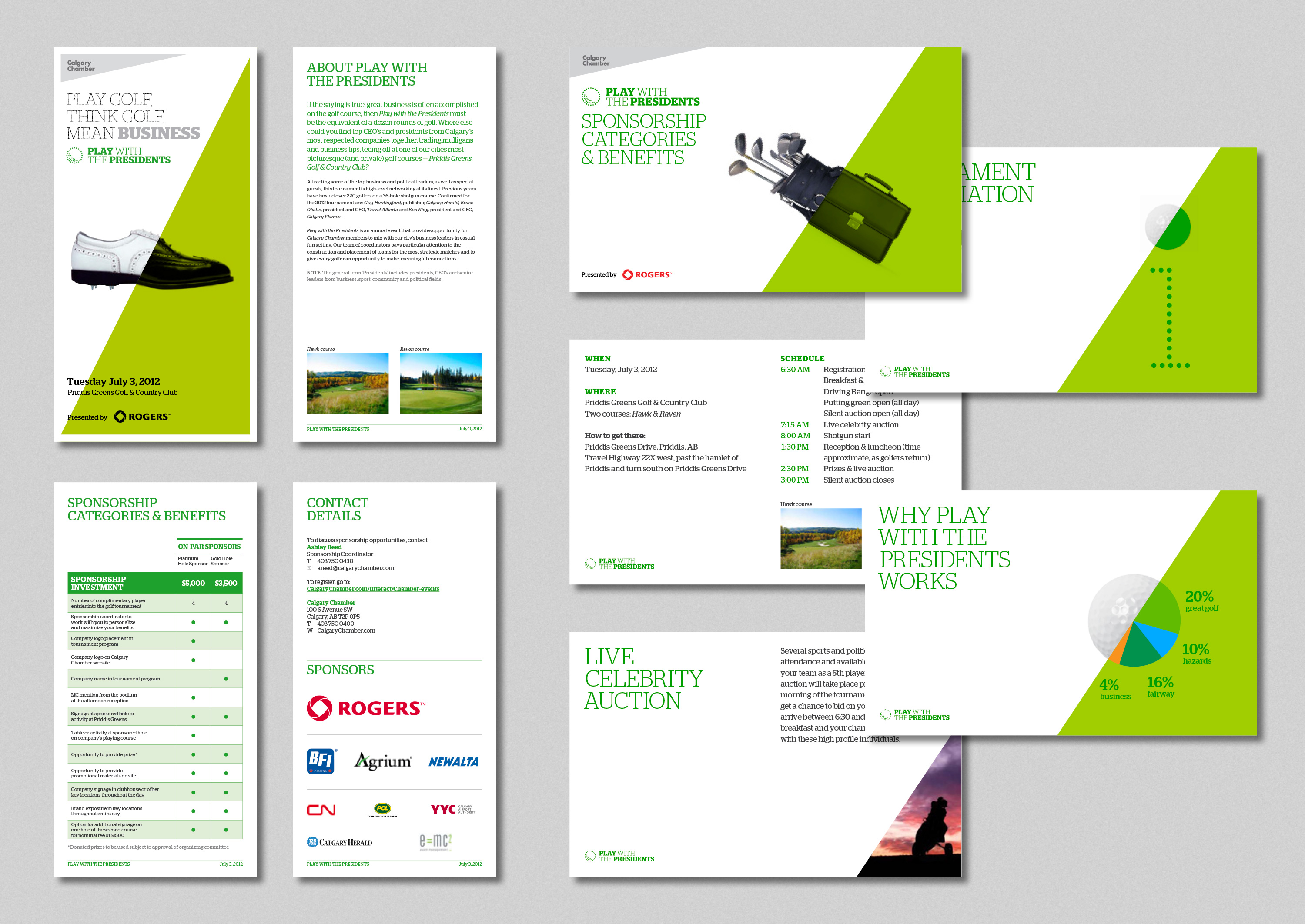 Credits
Designed while I was working full-time at Appetite. Team: Jason Butler – Creative Director, Daniel Vasconcelos – Design Director, Iancu Barbarasa – Designer. Wordmark designed by Daniel Vasconcelos, symbol designed by Iancu Barbarasa.