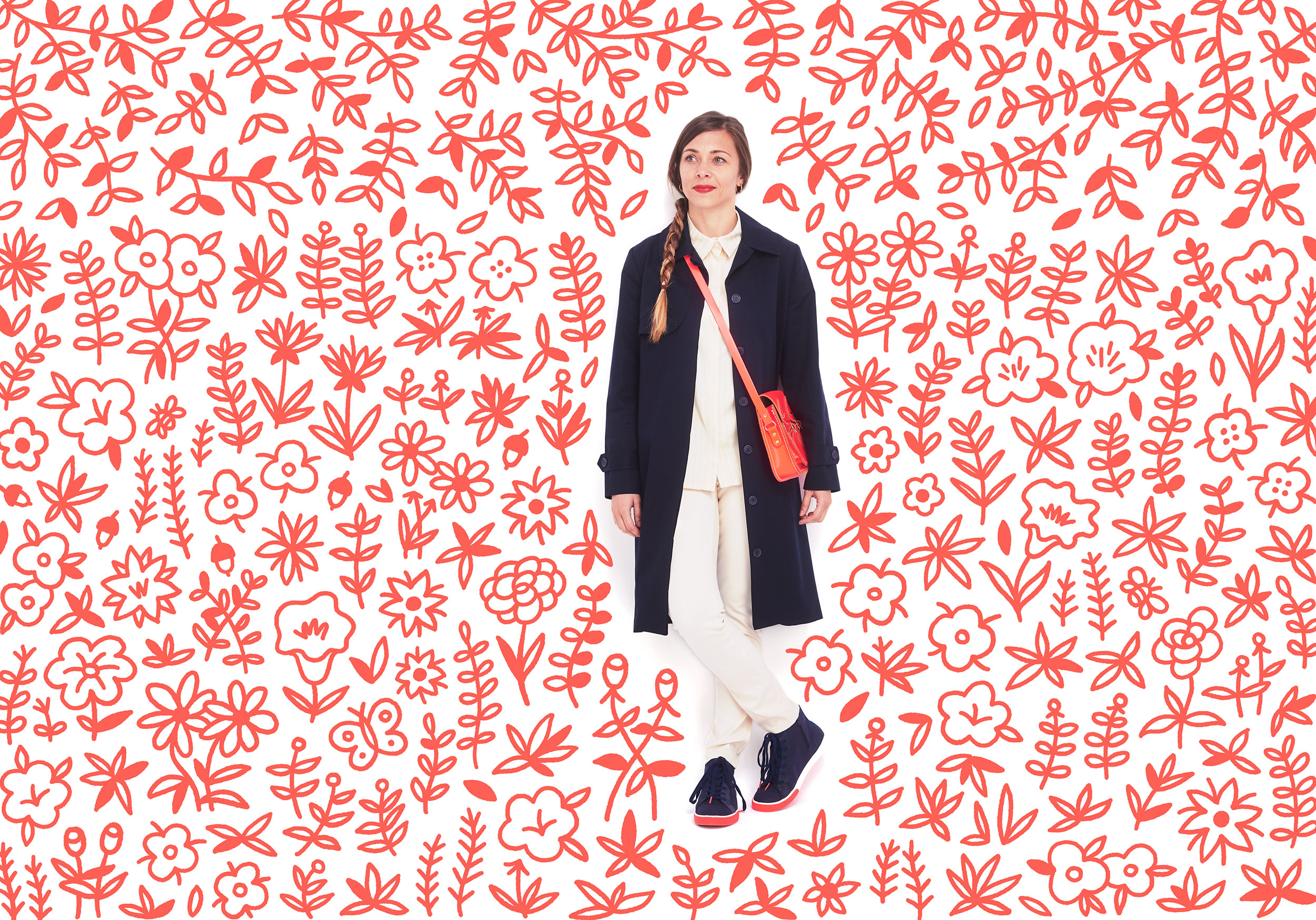 The interview below was paired with the launch of the I AM Patterns new collection, I AM Relaxed. Read more about the project in my case study. You can also find the original post on the I AM Patterns website.
He collaborated on the I AM Relaxed collection and created all the illustrations. Artist Iancu Barbărasă brings sweetness, beauty and joy to our creative lives.
Firstly because he's a talented artist, but also because we have a very special bond with him. Love: he's Blandine's husband. Their daughter Mira was born this summer. An amazing brother-in-law and a caring uncle.
Iancu is a sensitive, humble, kind, honest, discreet and very creative man. He has many, many qualities, the list would be very long. His work speaks for itself.
This collection release is a great opportunity to celebrate all that love. So we've worked together to open up our worlds to you and give you the chance to dream, bask and create! Come and discover the gentleness and depth of this extraordinary man. Don't miss a moment, discover the magnificent world of Iancu.
Who are you? What is your job?
I'm Iancu Barbărasă, a graphic designer, illustrator and visual artist based in London, UK, born in Transylvania, Romania. I've been working for almost 20 years with clients and agencies from all over the world, but self initiated projects are also an important part of my practice.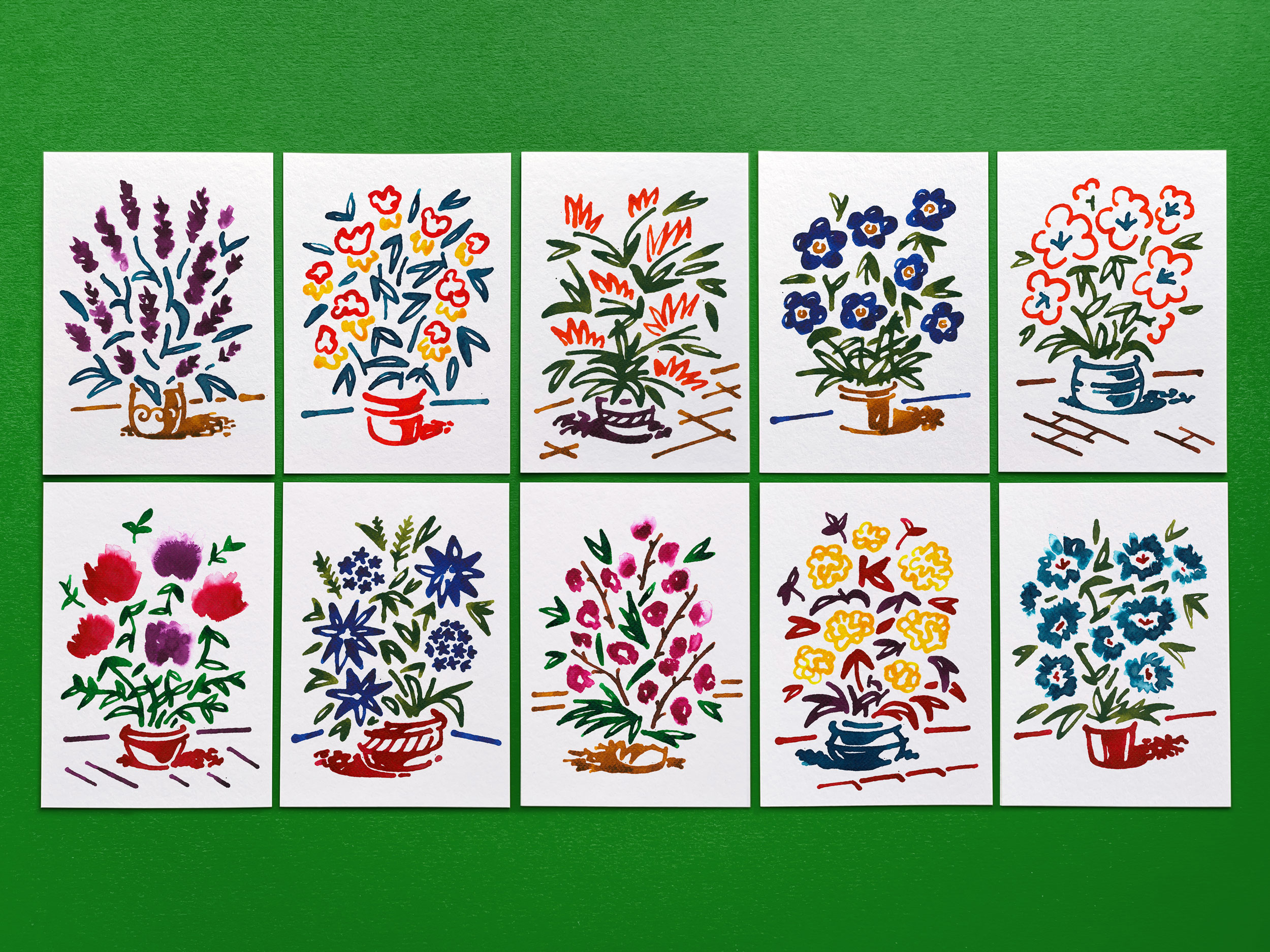 Can you tell more about your illustrations?
My illustrations in particular are usually about the beauty of things, finding moments of wonder every day, kindness, love, joy and creativity. My work in general aims to inform, delight and inspire.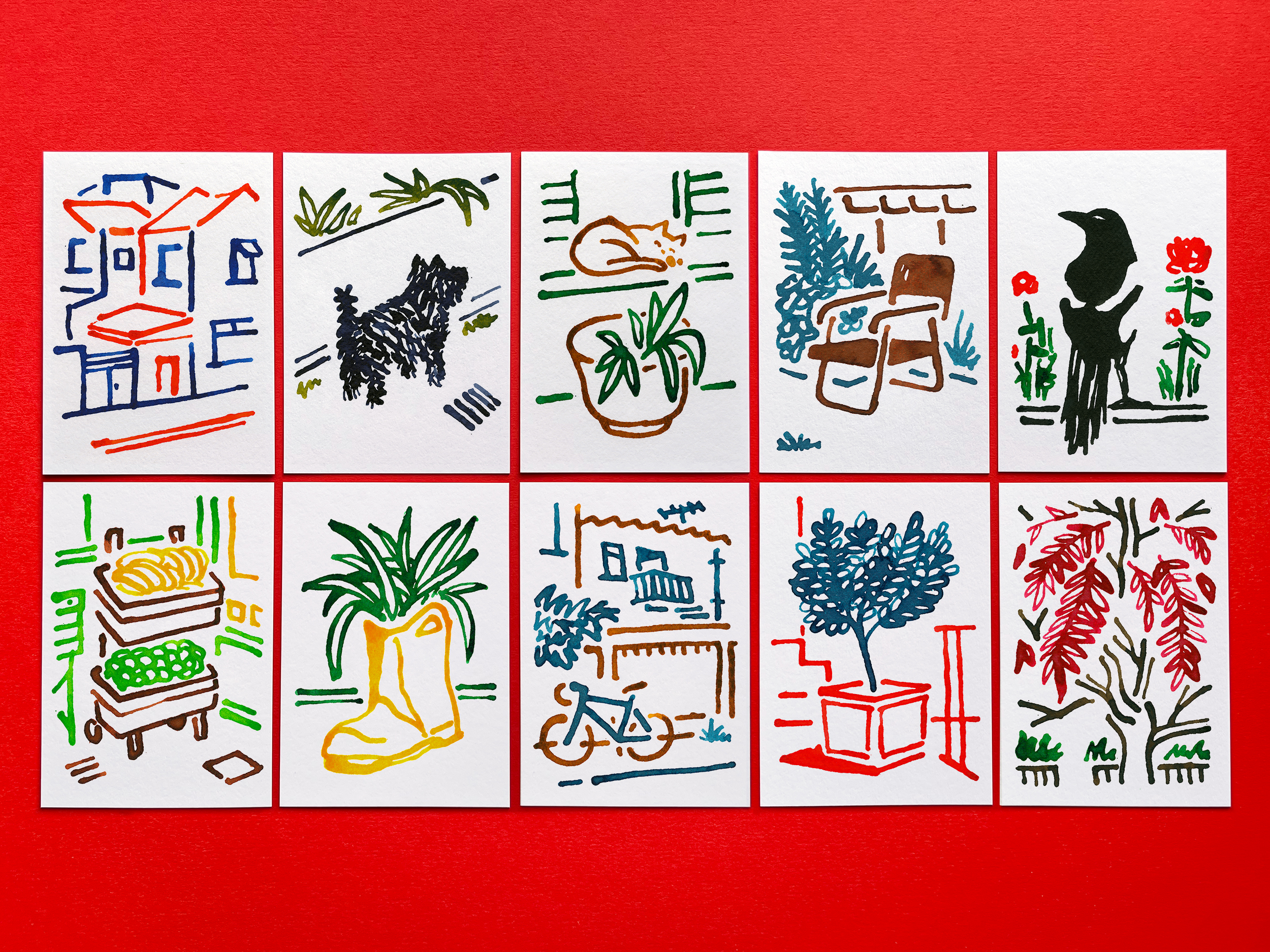 What are your inspirations?
I'm curious about a wide range of subjects, from art & design to music, history, literature, sciences, popular culture etc (kottke.org is one of my favourite websites, full of wonderful, quirky finds). They all influence my work in many ways. I often draw inspiration from things I see every day, especially the ones that might seem mundane to most people. But I'm also inspired by other artists and designers, of course. Some of the people I admire are Christoph Niemann, David Hockney, Mai Miturich, Milton Glaser, Katsuji Wakisaka, Hayao Miyazaki, Isao Takahata, Jean Jullien, Luis Mendo and many more.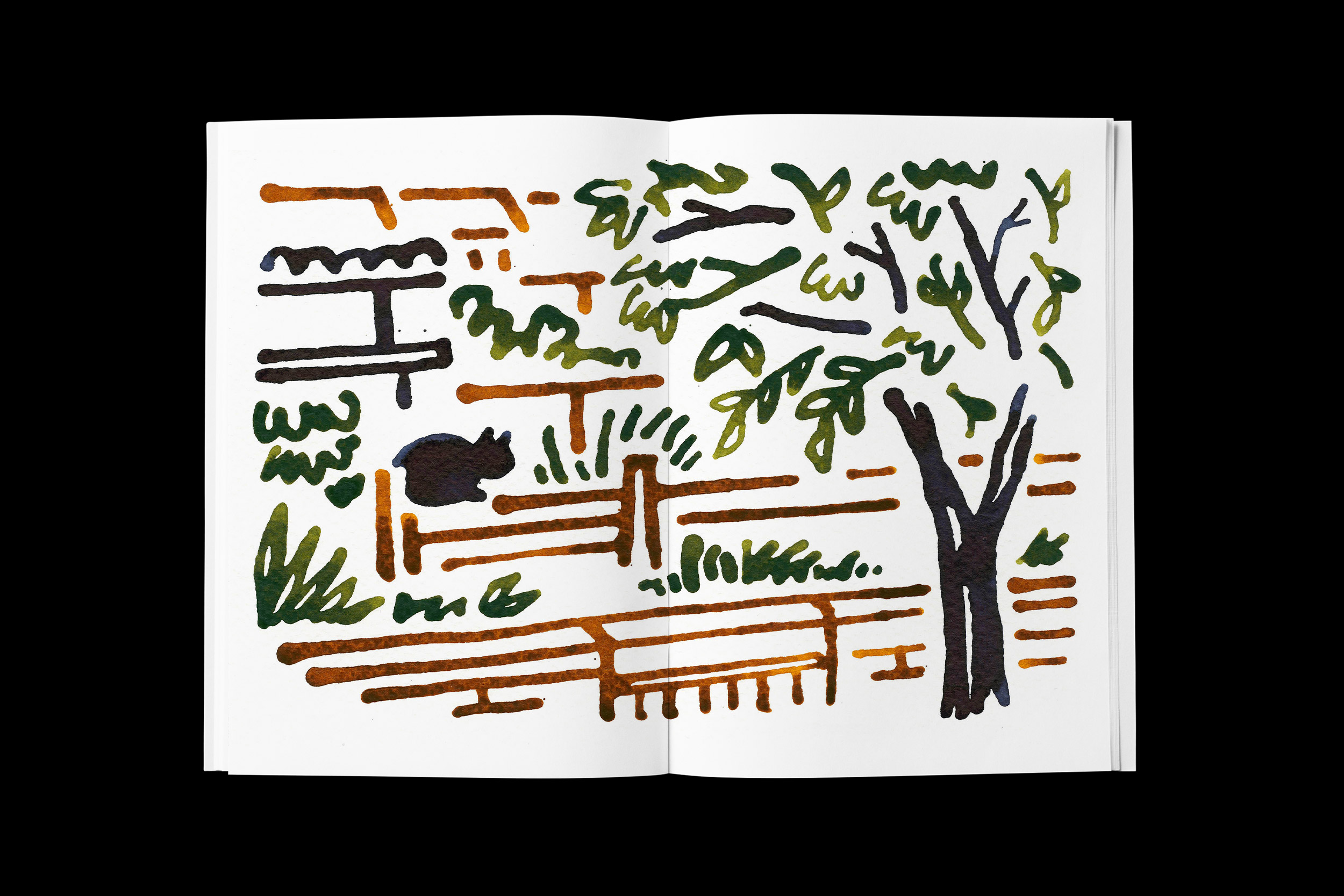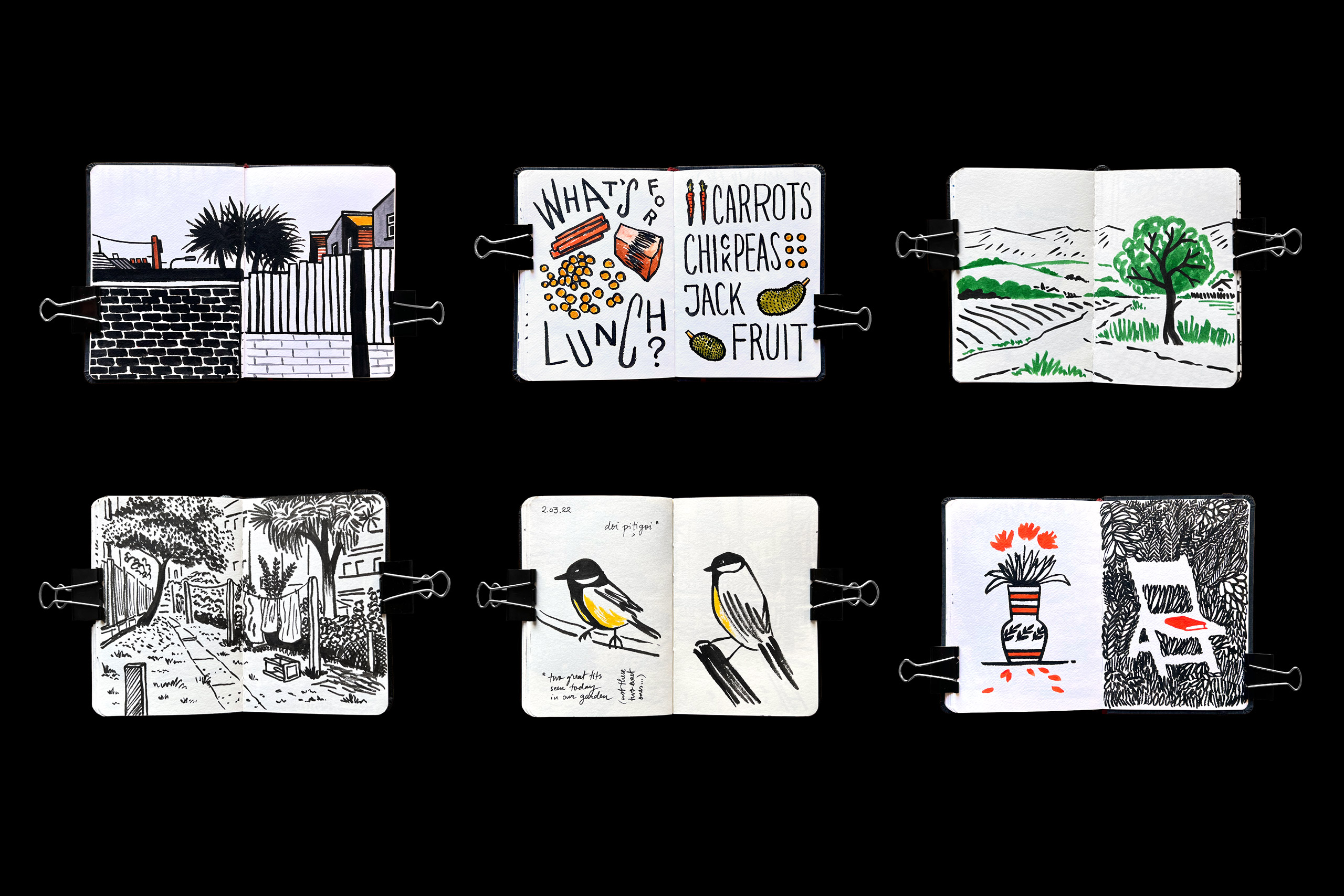 What is your work process?
I love drawing on paper. Nothing beats the feeling of a brush, pen or pencil moving smoothly across the page, leaving wonderful lines and shapes behind. Drawing on paper allows for "happy accidents" to happen, when my hand almost seems to have a mind of its own. The end result often surprises me, in a good way.
Having said that, I do a lot of digital drawing as well. Apps like Procreate allow for a faster workflow, especially when working under a tight deadline.
All my work starts in my sketchbooks, where I explore lots of ideas and approaches. For the refined drawings, I either work on larger watercolour paper (which I scan afterwards), or move into Procreate and redraw everything digitally. Final tweaks are done in Adobe Photoshop, Illustrator or other software, depending on the project.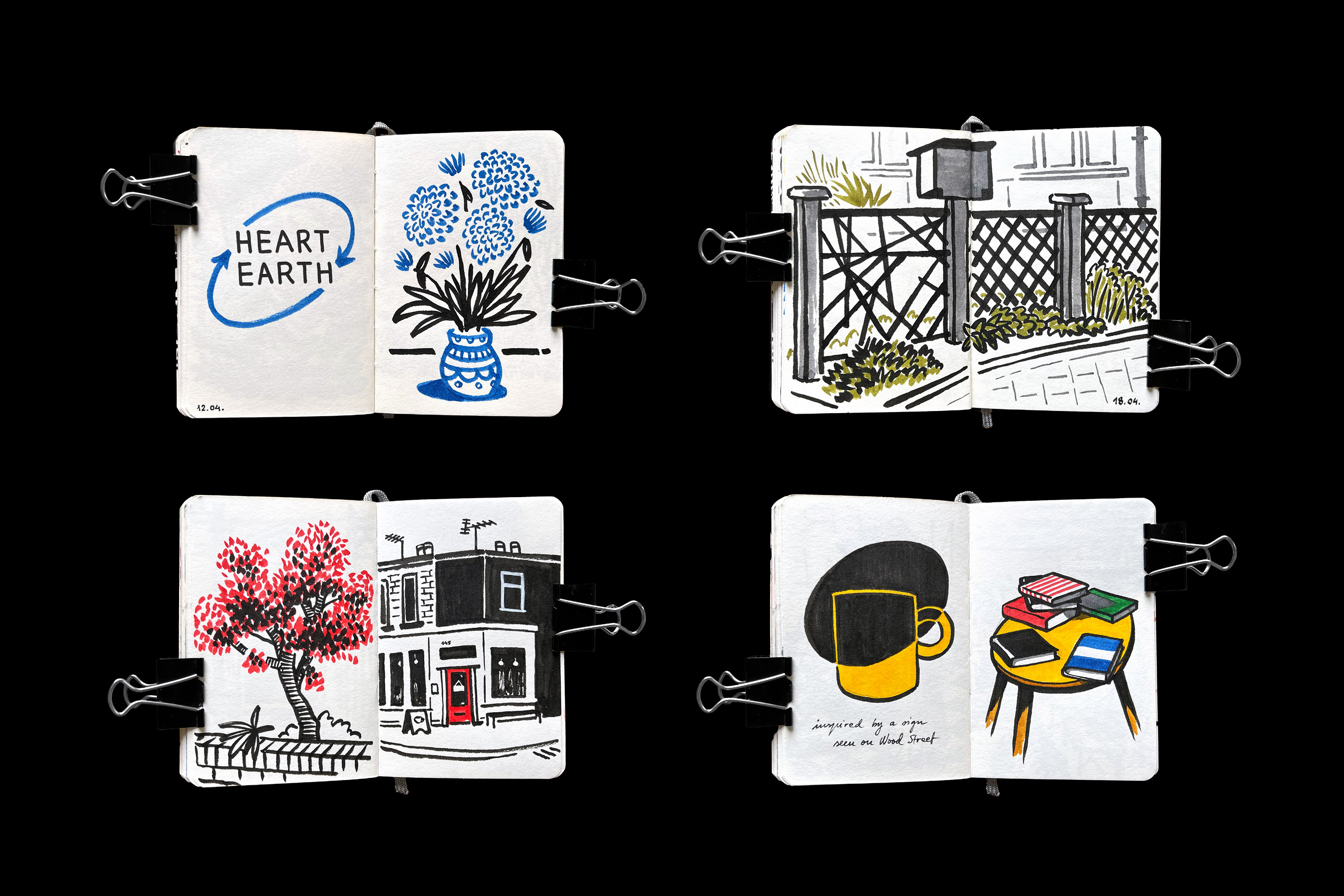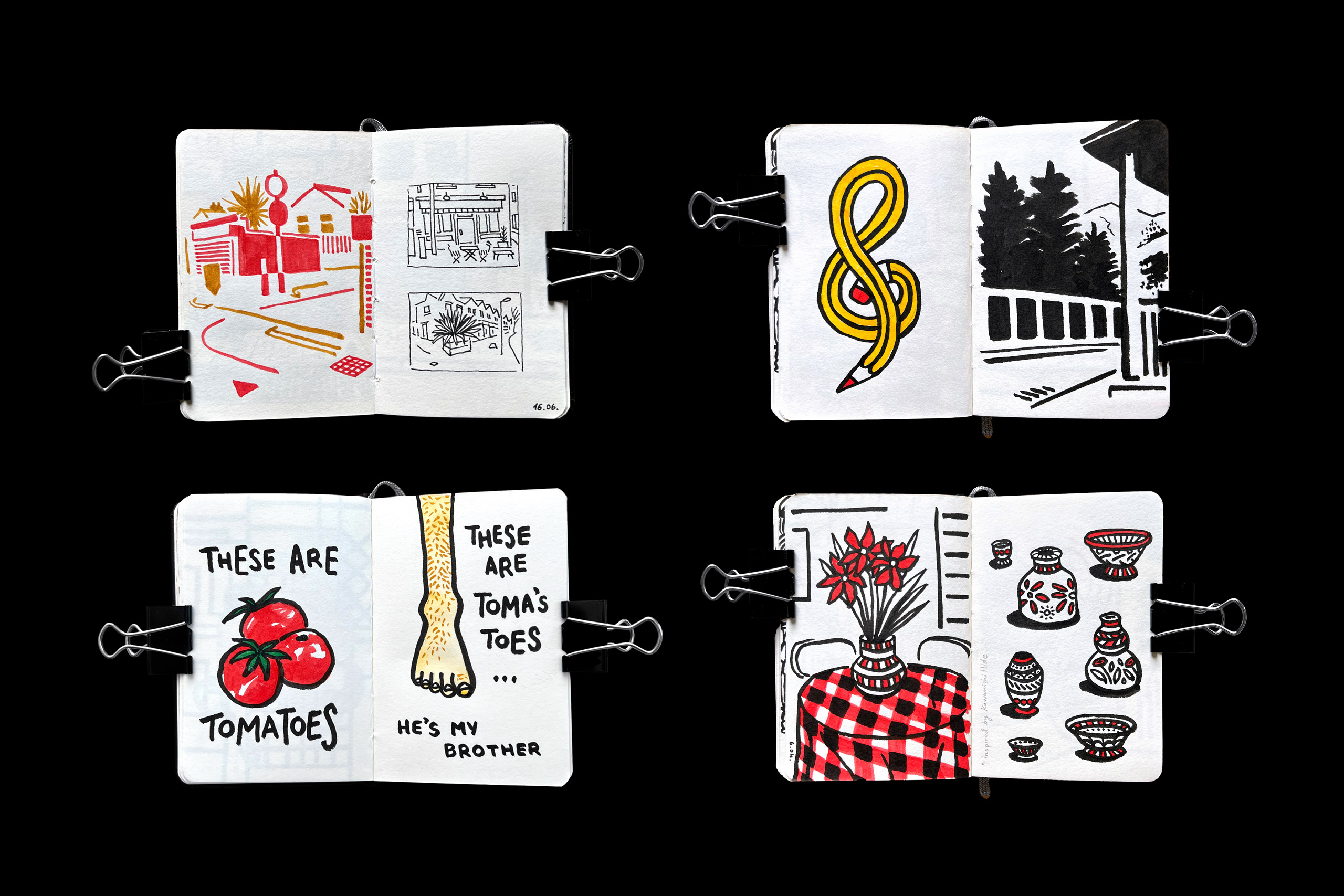 What are the messages that you want to share?
I think it's important to appreciate what we have and see in front of us every day: family, food, nature, neighbourhood, friends etc. I would even say it's important to practice appreciation just like athletes and musicians practice their craft every day. Our lives would be better, kinder and happier this way.
What made you want to collaborate with I AM Patterns?
I admire I AM Patterns for several reasons. First, the company teaches and encourages people to make things with their own hands, which is one of the joys many have forgotten. This has a large benefic impact on people's mental health, and, of course, helps the environment. Second, it's run by two brave, very creative and hard-working ladies. Third, I AM Patterns has a timeless, simple but elegant sense of style, which is something I also strive for in my work. So I'm quite happy that we get to work together.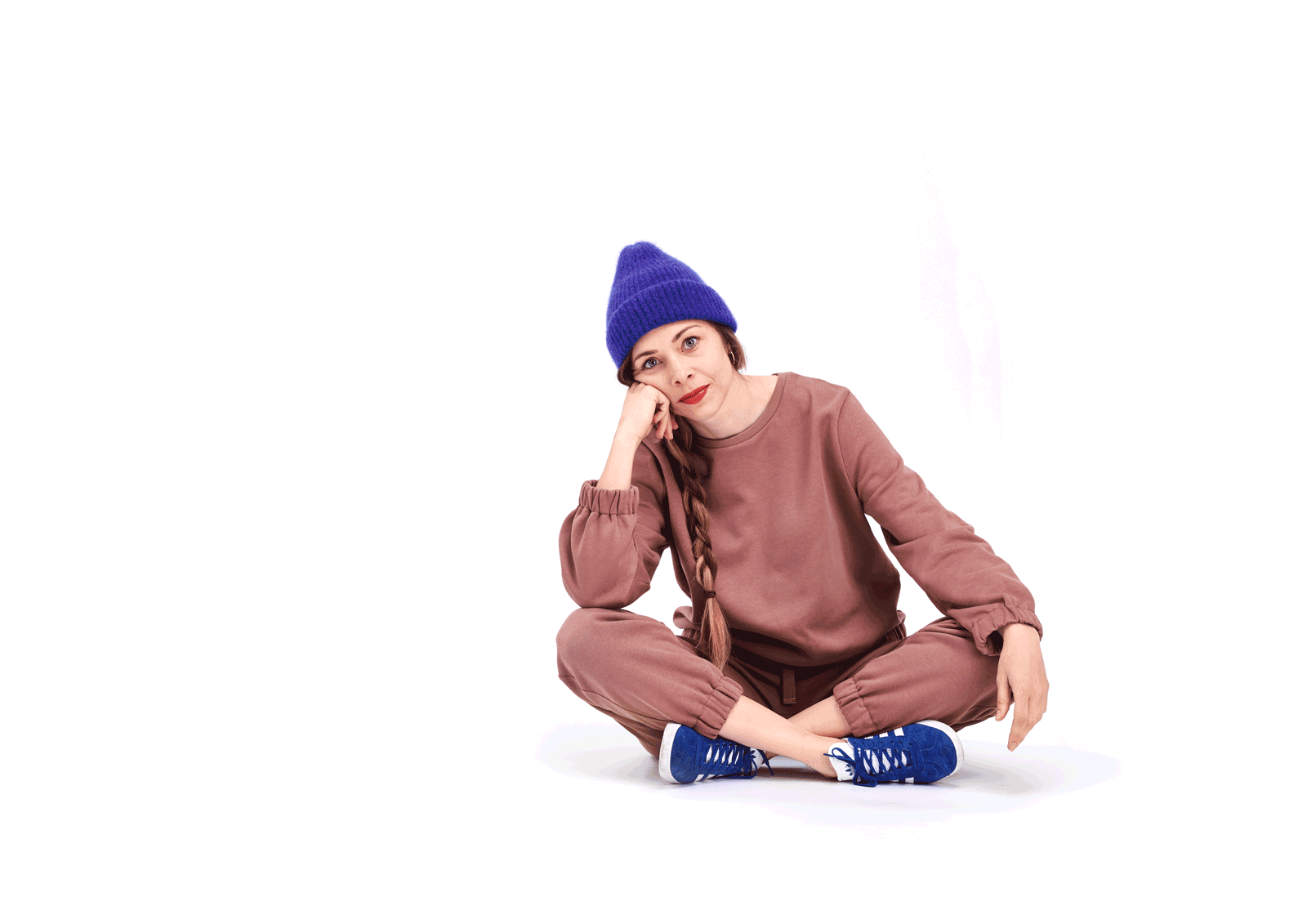 What is your relationship with I AM Patterns?
My wife is a longtime collaborator of I AM Patterns, and I've helped with design work several times in the past, so I am fairly familiar with the brand :)
What was your inspiration for this project?
Flowers are one of the simple but great pleasures in life, bringing joy and relaxation. I launched a stop-motion short film with over 500 hand-drawn flowers earlier this year, which Marie-Emilienne liked, so we started talking about how we could use flowers for the I AM RELAXED collection. The approach is different from my short film, but there are several common aspects as well. I also thought it would be nice to create something that might bring to mind the beautiful Toile de Jouy patterns.
Same question for Marie-Emilienne: what was your inspiration for this project?
I love Iancu's work. He's very diligent and every day I see him drawing, wherever he is. He looks around and draws. He created a whole series of flowers, one every morning for Blandine, and turned them into a magnificent story, which led to a beautiful digital exhibition in London. He draws on his everyday life and, through his art, creates magnificent illustrations. Flowers are one of the things we have in common. Iancu draws them, and Vincent, my husband, grows them. I live on a flower and vegetable farm with a man who is passionate about plants. So when we went to London to take photos for the collection, an idea came to me: what if Iancu wanted to draw flowers to illustrate 'I AM RELAXED'? He said yes. What could be better than relaxing in nature?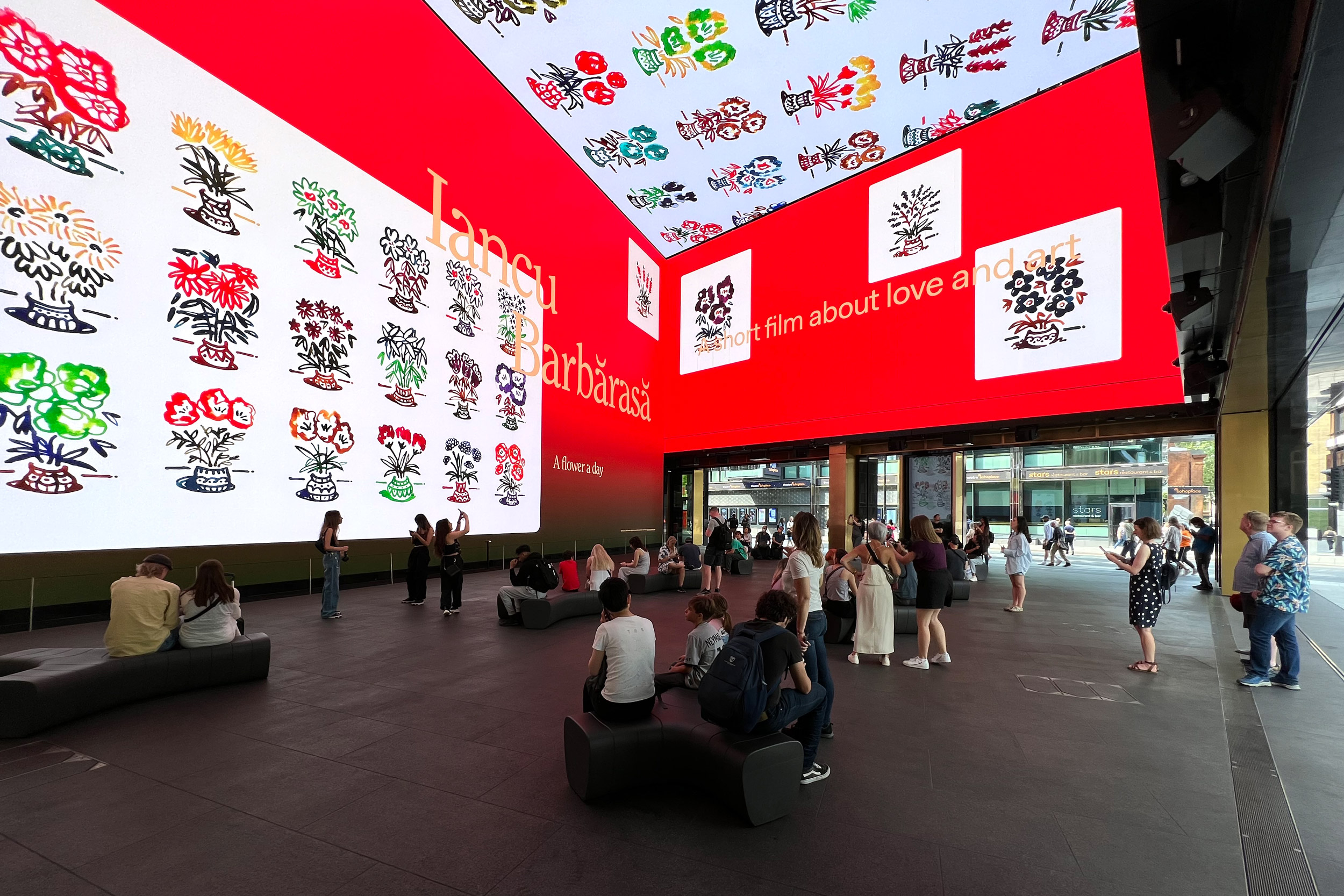 Back to Iancu: What message do you want to share here?
I hope people will see the illustrated flowers as a reminder to stop and take a moment to enjoy nature for a bit next time they're outside. Even if it's just a quick look at some flowers or a tree on their street, on the way to buy bread.
Thank you very much!
Thanks to you Iancu :)
Want to find out more about Iancu? We invite you to discover all his work.
On his website: iancul.com
Follow him on Instagram: @ianculdraws
Check out his online shop: shop.iancul.com