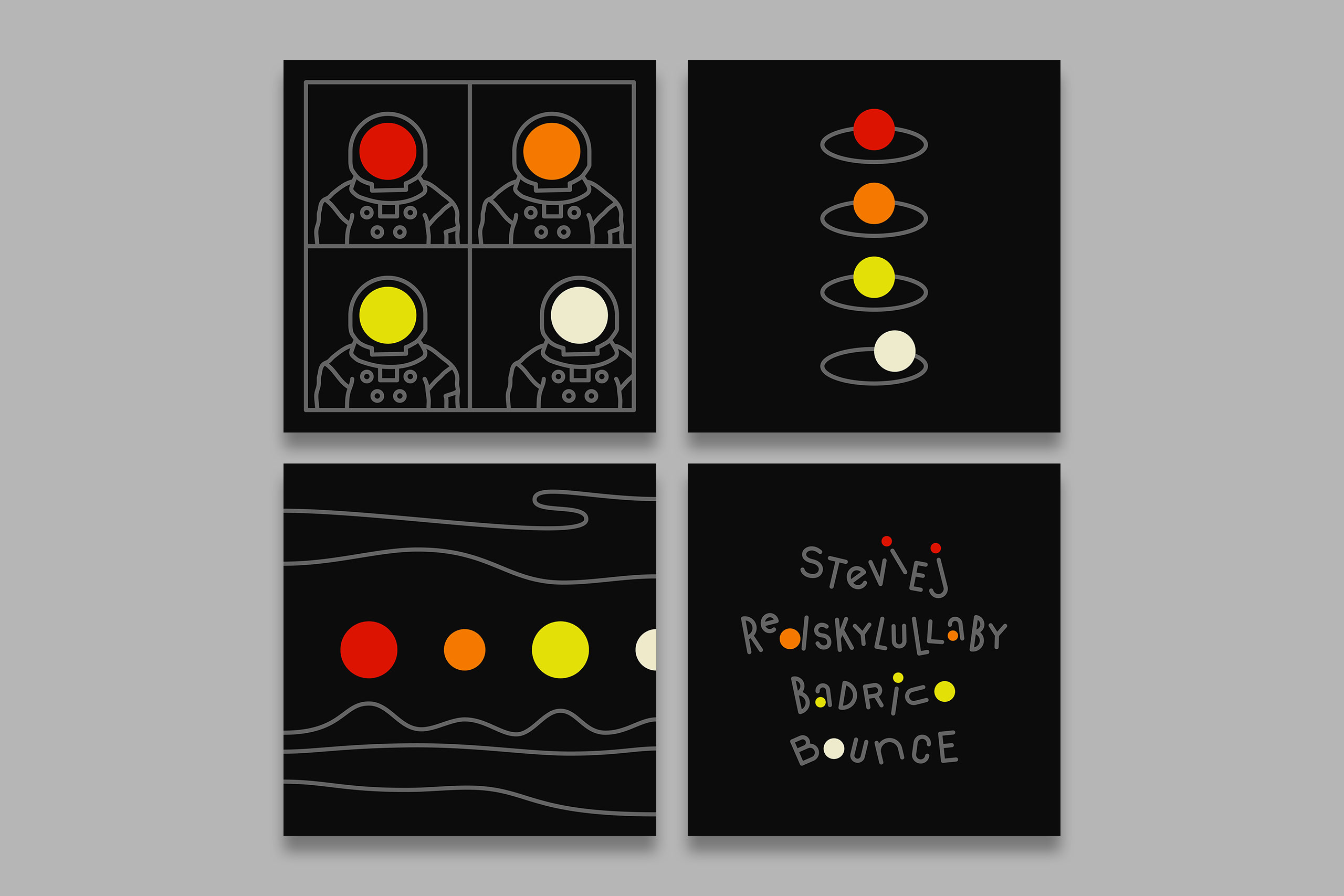 A band photo
My friend Steve is one of those amazing, multi-talented people who I suspect never sleeps. He works as a producer and multi-instrumentalist, having recorded or toured with great artists – Brian Eno, Air, Imogen Heap, Florence + The Machine, to name just a few. He also works as a coder, having won the Red Dot Award for Fontsmith's FS Untitled digital playground (together with Matt Rudd, another multi-talented friend).
We've worked together many times (see MindHealth360, Design Connect or Barry's) and he's also built my website. He's always involved in exciting projects, so when he asked me if I could illustrate a "band photo" for a band whose members don't know what each other looks like, I said yes straight away.
A first ever
The Veltrons is the first band to form and record using an iOS app, as well as release a record without having met in real life. The band's members are Stevie J Jones from London (UK), Red Sky Lullaby from upstate New York (US), Badrico from Vancouver Island (Canada) and Bounce from San Francisco (US). Endlesss released the app in March 2020 as a version of its collaborative music-making studio application where you can jam remotely with friends using an intuitive loop and edit workflow.
My friend Steve (as Stevie J Jones) and the other band members were among the early Beta testers, and thanks to their long hours spent jamming and a bit of luck, they drew the attention of Tim Exile, the Endlesss founder and CEO, who helped them put together their "accidental album". It was also the first album to be released under the new label Endlesss Traxxx.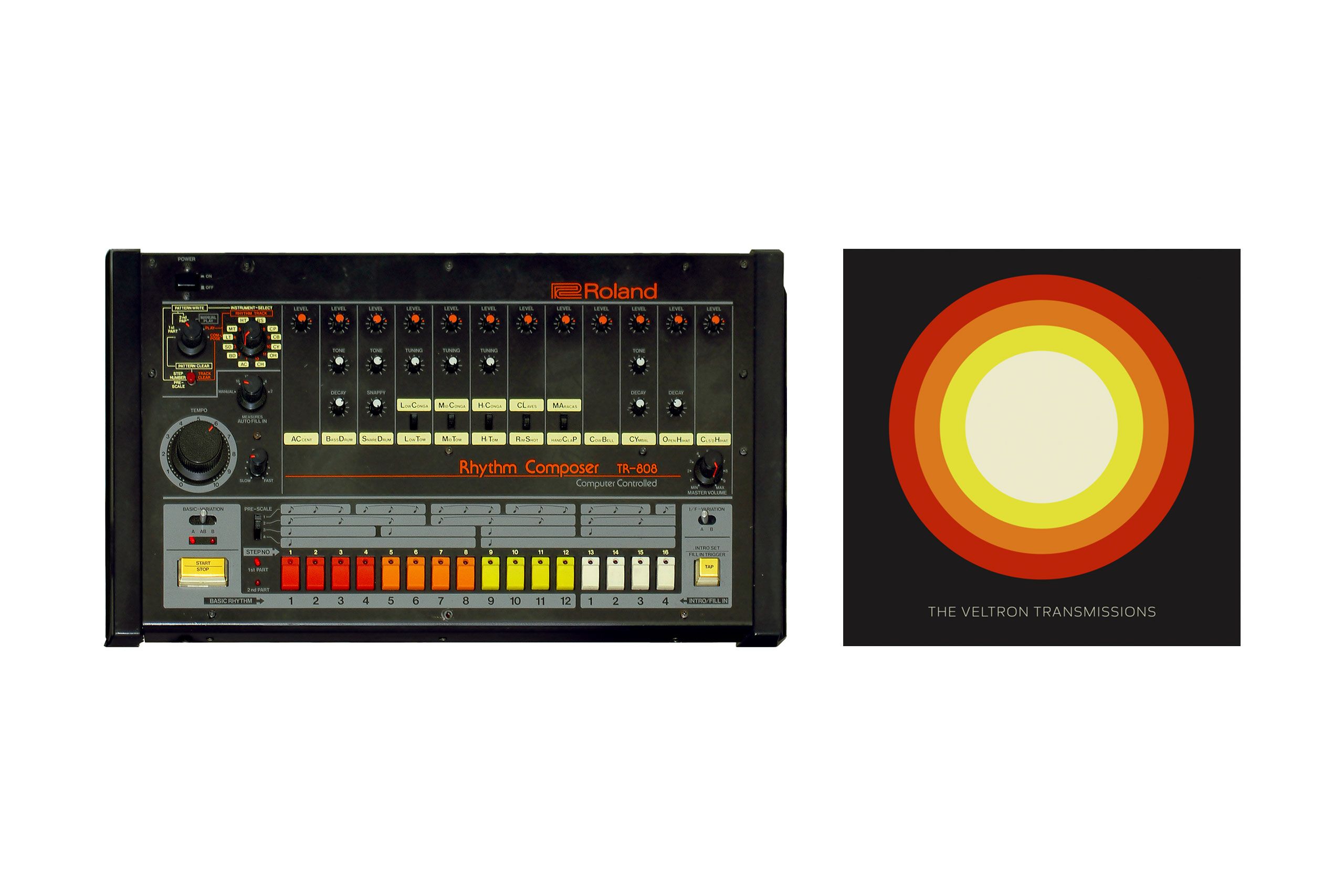 Stroking a cliché…
The album release process went quite fast, so by the time I got involved, they already had a main cover done by Steve: four concentric circles with the colours taken from the Roland TR-808 Rhythm Composer (a drum machine released in 1980 and one of the first to allow users to program rhythms).
So our initial discussion was around creating a "band photo" illustration that would work with the existing cover. Someone from the label had suggested a "four heads" approach, but Steve was worried that it would be too predictable.
I explained that, yes, the heads idea is a cliché and has been done many times before. The Beatles did it for their second album, The Doors for their L.A. Woman album, then Kraftwerk as well, Queen, Blur, Gorillaz – to name just a few. But that didn't mean we couldn't do it as well, as long as we'd find a new, interesting way to do it. Michael Bierut once said that "If something is familiar, make it surprising. If something is surprising, make it familiar". Or, in Alan Fletcher's words, "stroke a cliché until it purrs like a metaphor".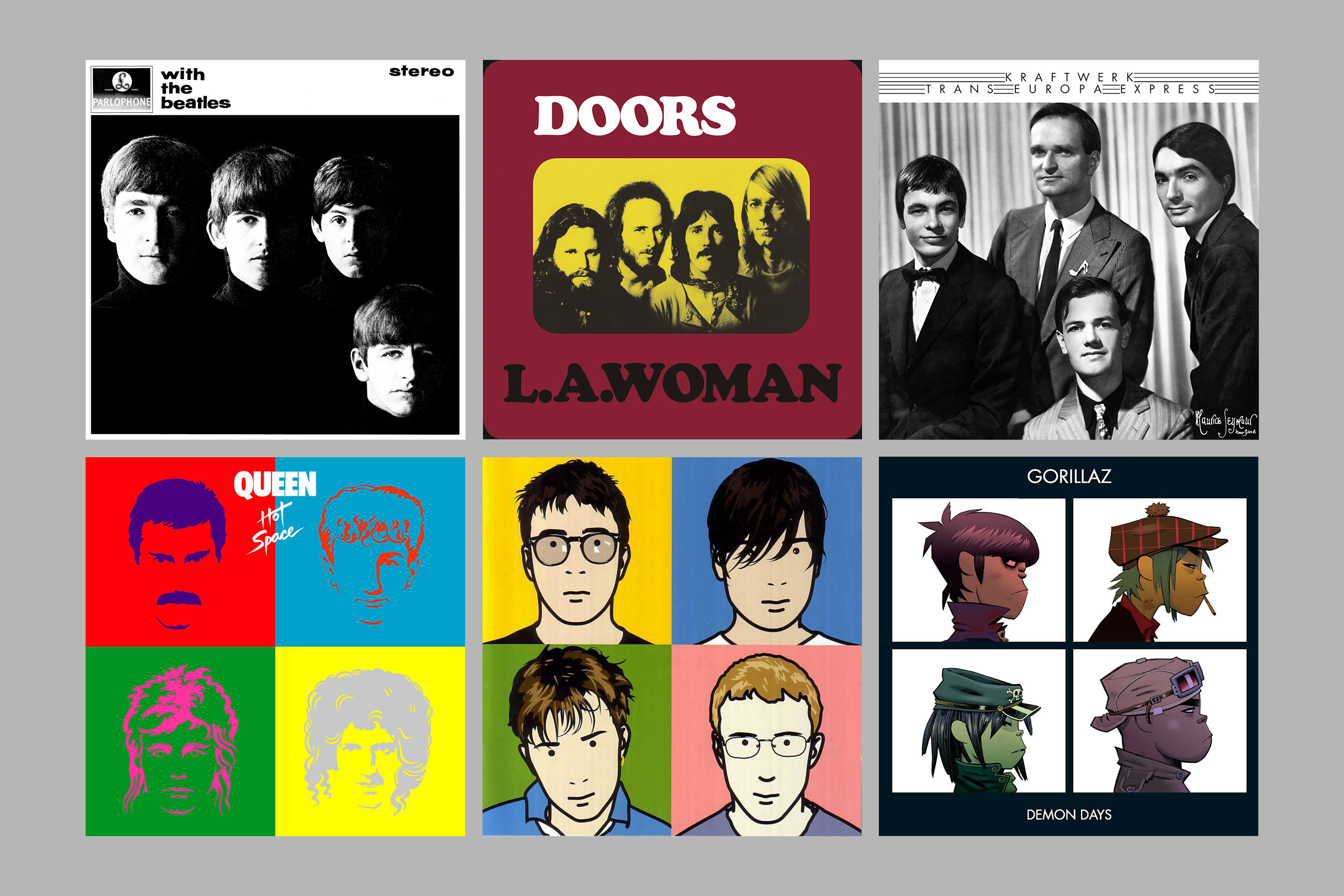 Space exploring
The band's electronic music has a space-exploring feel to it, with track titles like "The Sun Is Just Over There", "Astral Karma", "The Acid Is Eating Through My Suit" and "Touch Down". When I asked about the band's name, Steve said: "Badrico just came up with it. Apparently he had it in a dream. The vibe was kind of B-movie Italian space opera. It was all super retro cheese."
That led to the idea of showing the band members as space explorers in suits, faces hidden (a nod to the fact that they had never seen each other). Fortunately the number of colours and circles on the cover coincided with the number of members, so I decided to use one for each member.
Another idea was to draw the members as abstract silhouettes made out of sound waves. Or as planets / suns aligning in space. Or aliens with one big ear instead of a head – an absurd but fun, surprising idea. I also did a typographic version where the characters for each band member name would be floating in space (based on one of my personal projects, Drawriting).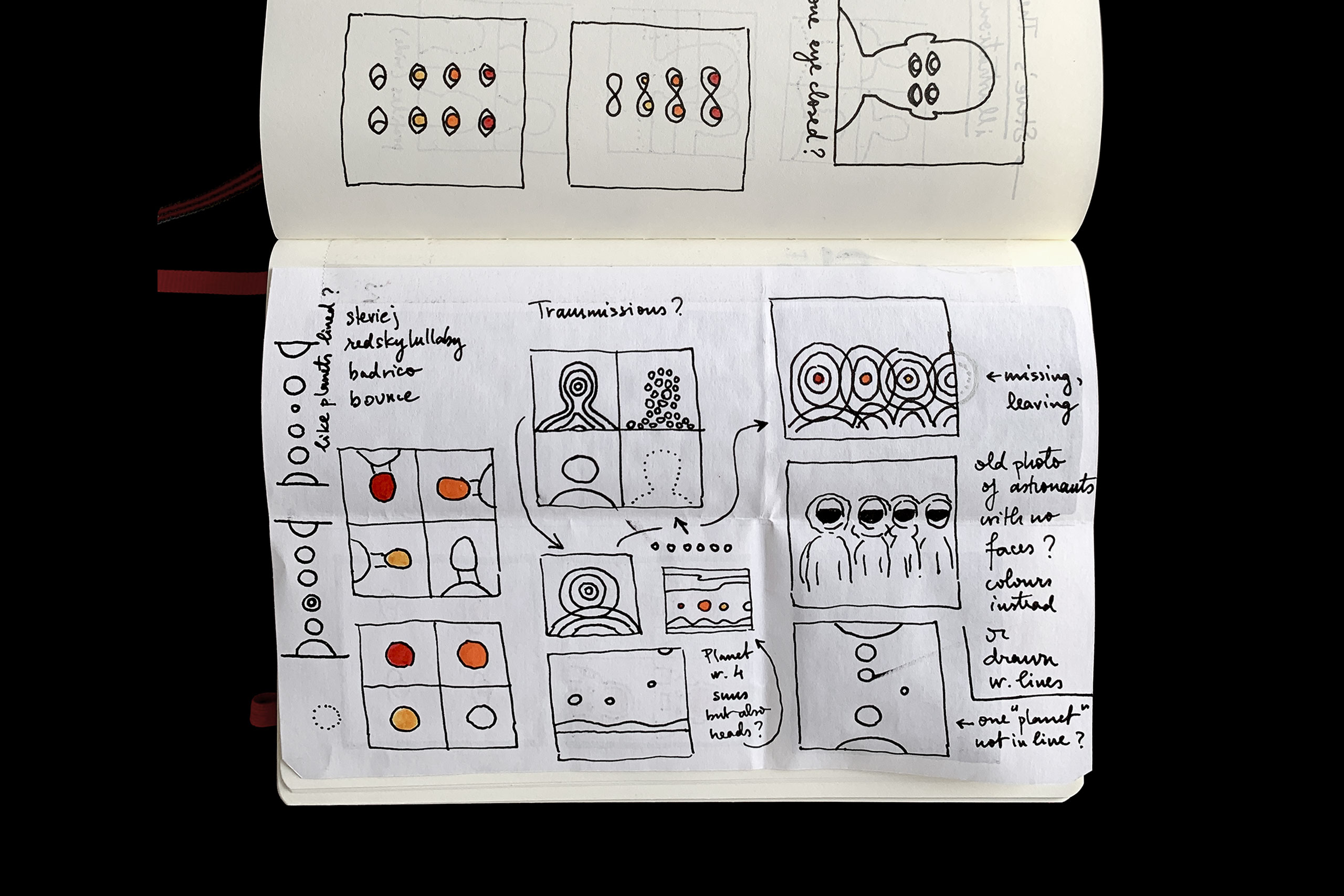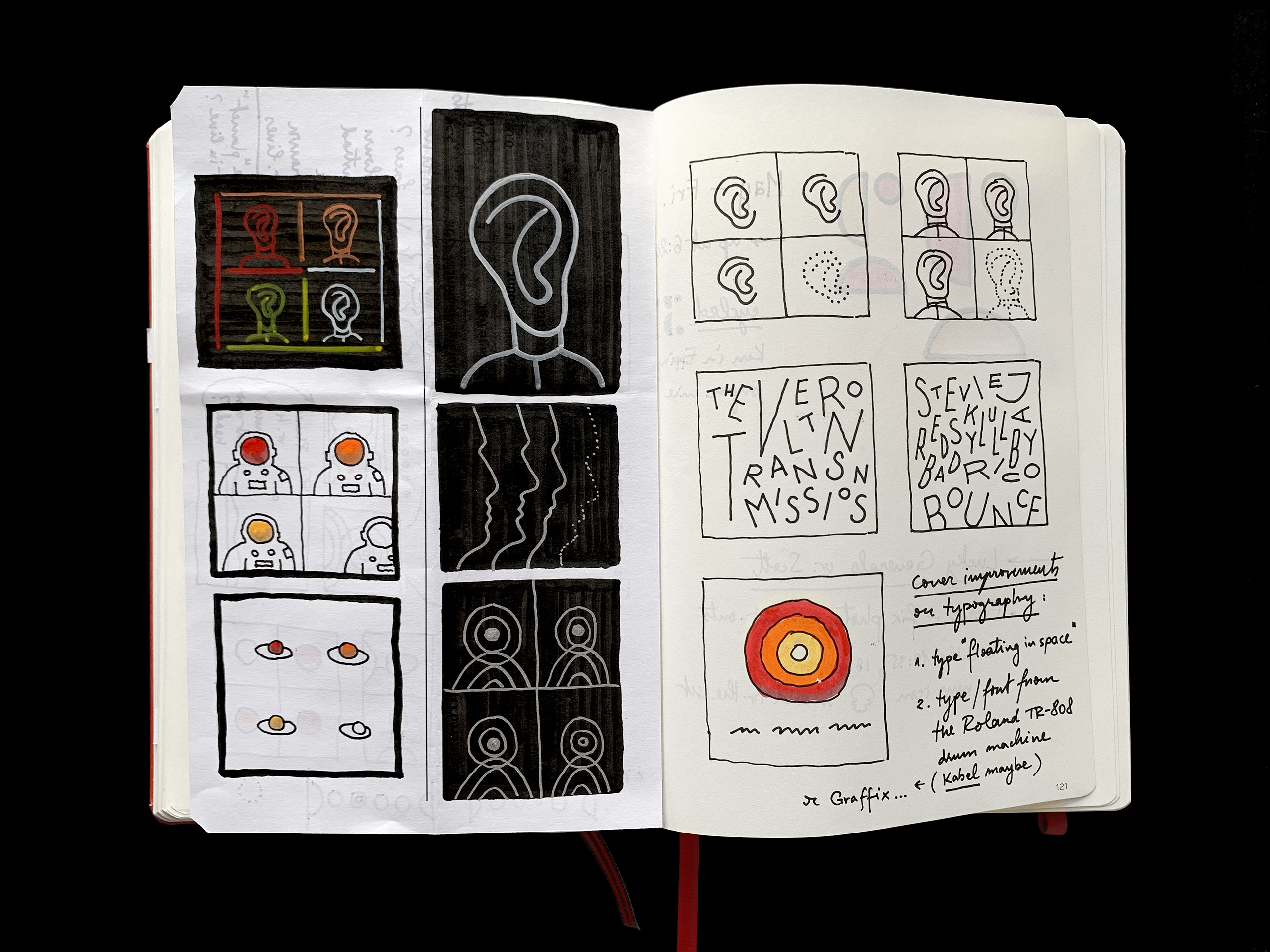 I did some more refined drawings in Procreate on my iPad, and sent them over to Steve, together with a couple of photos of my sketchbook. Steve and I have always had a great time working together and I knew he'd enjoy seeing the process.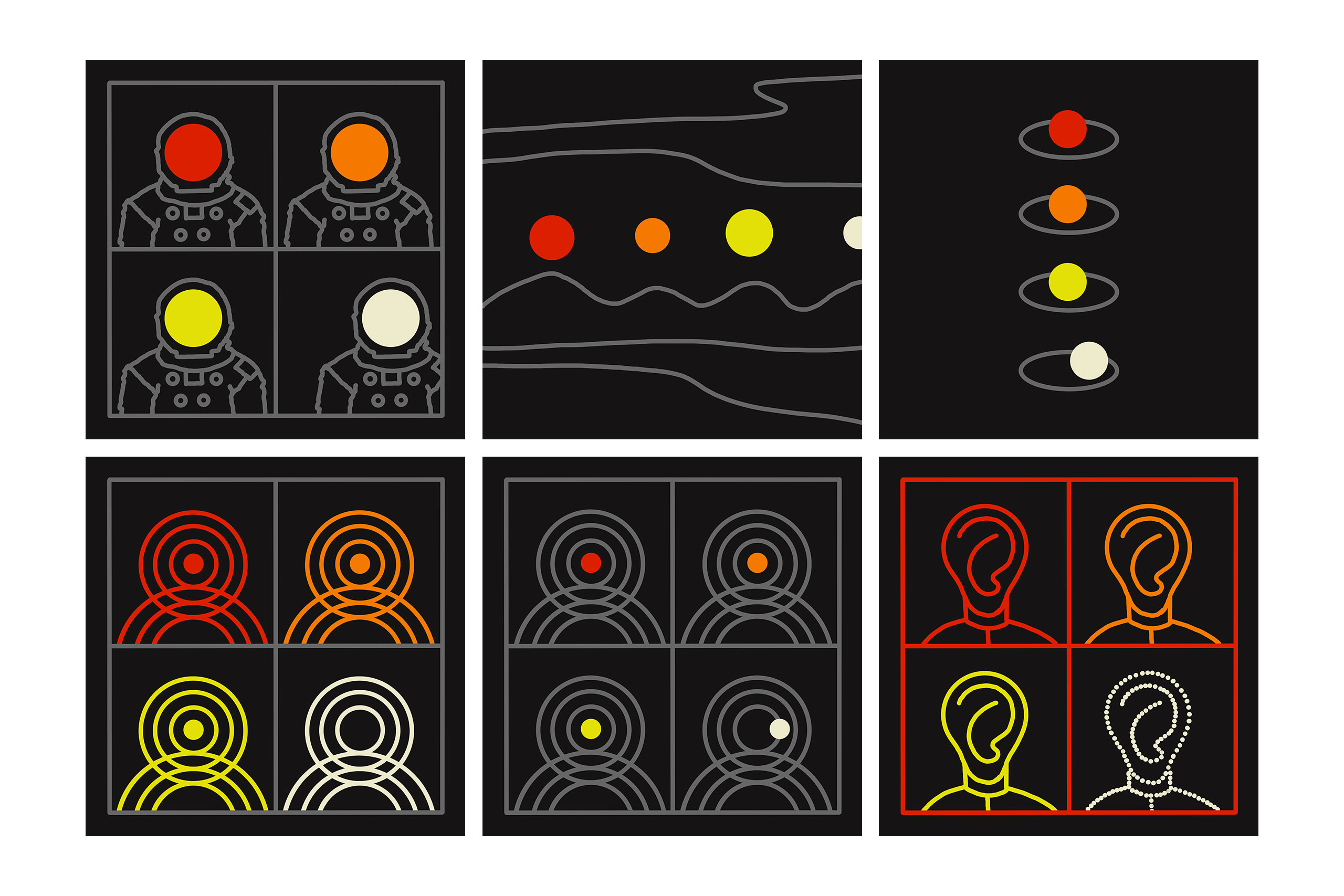 "We all love everything you've done"
Hearing that made me happy, but now I had a new challenge: they wanted to use all the ideas, not just one. Steve was coding the band's website, so there was plenty of room for all the illustrations. So I went back to the "drawing board", thinking of how to bring them together, thus forming an identity for the band.
Using the same two sizes for the coloured circles and the same line thickness on the covers gave them a consistent look. For the band member names cover though, I had to bend the rules a bit.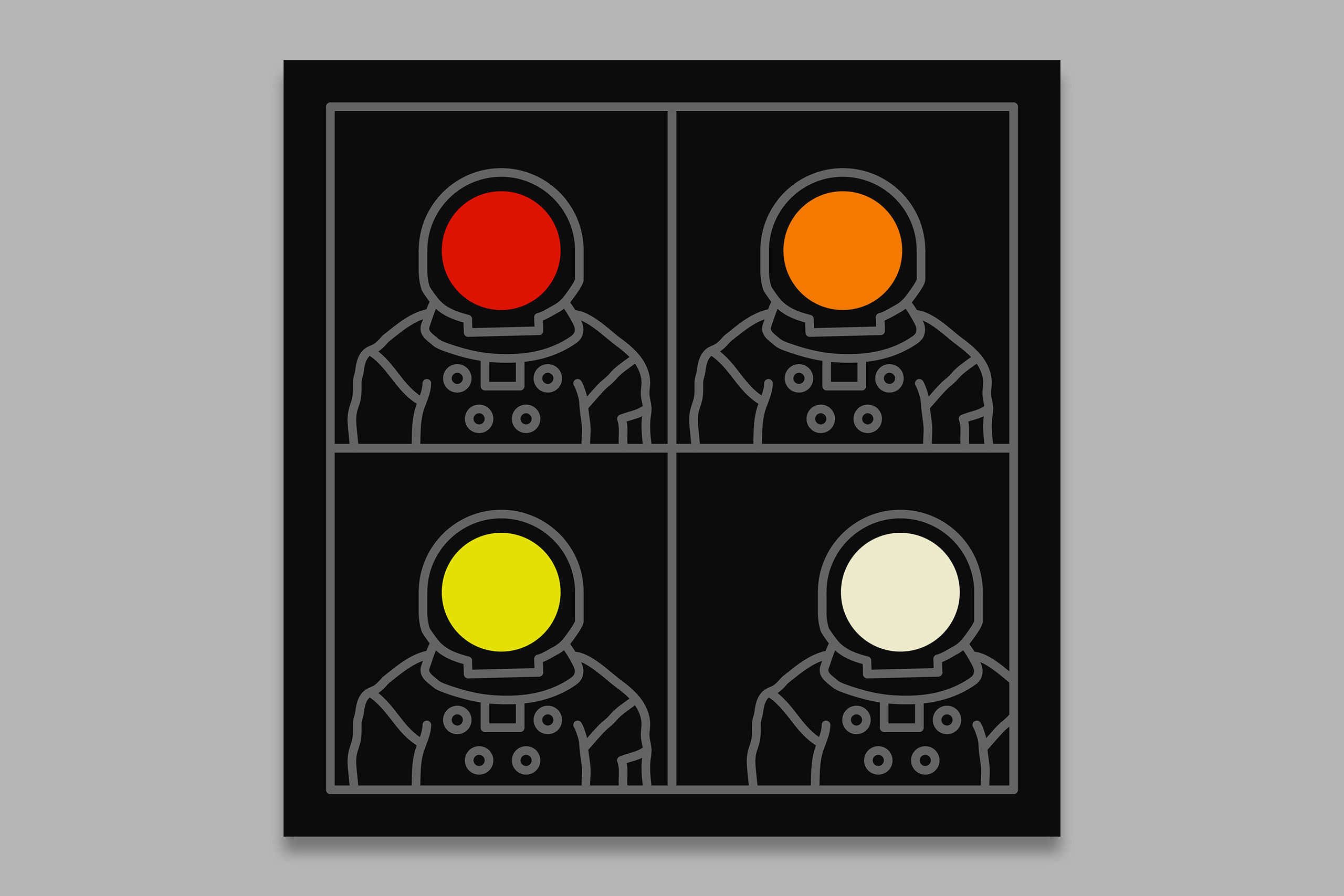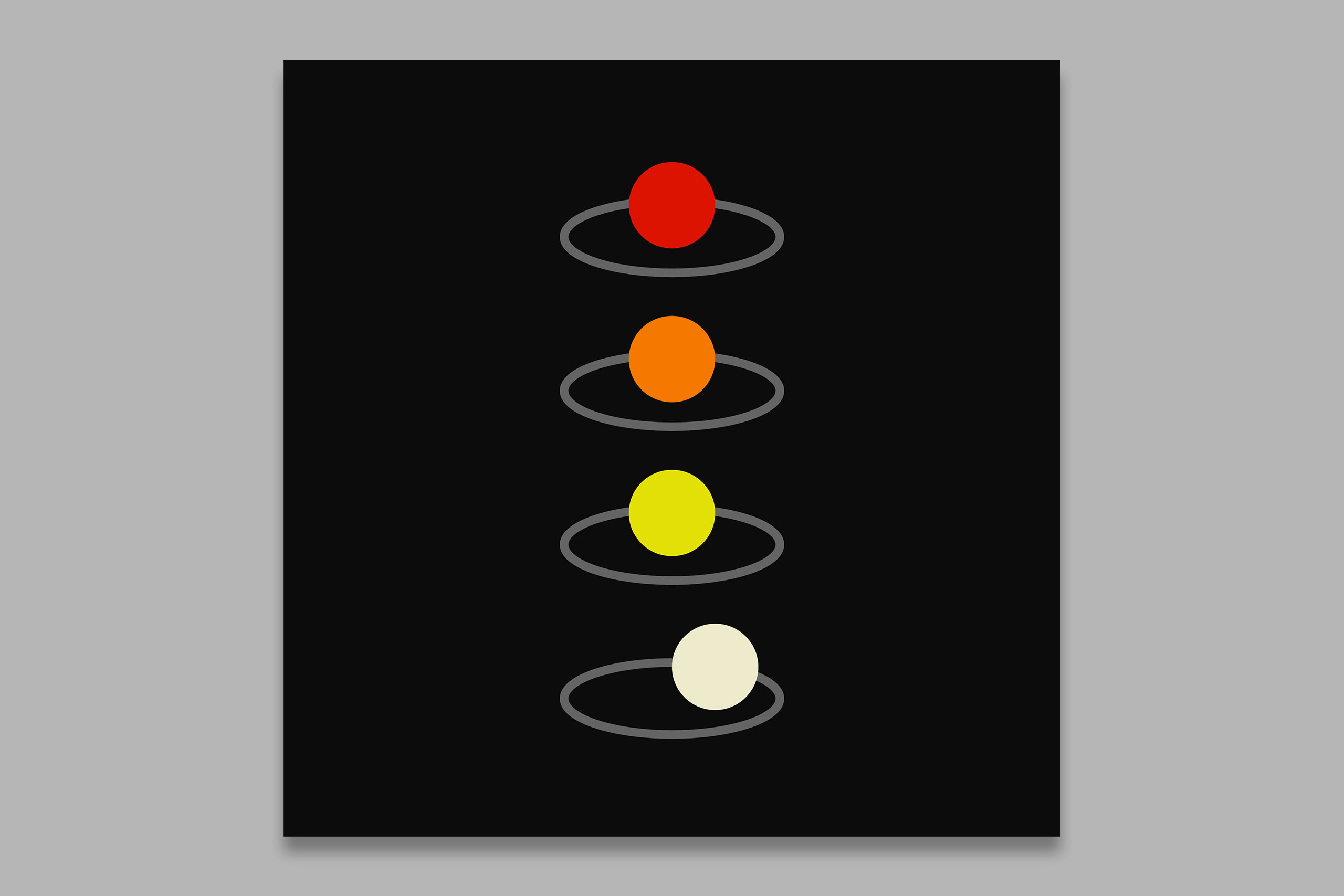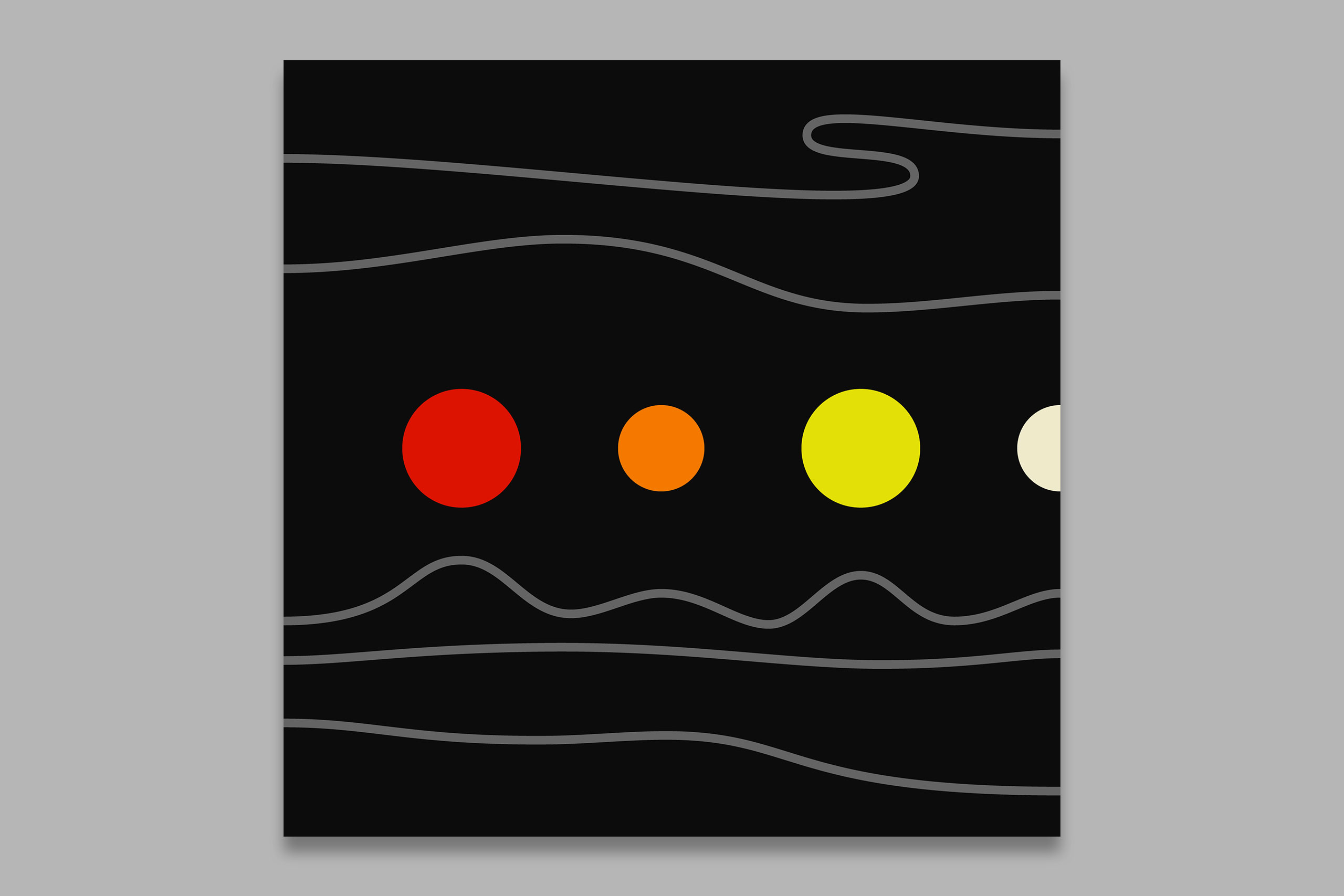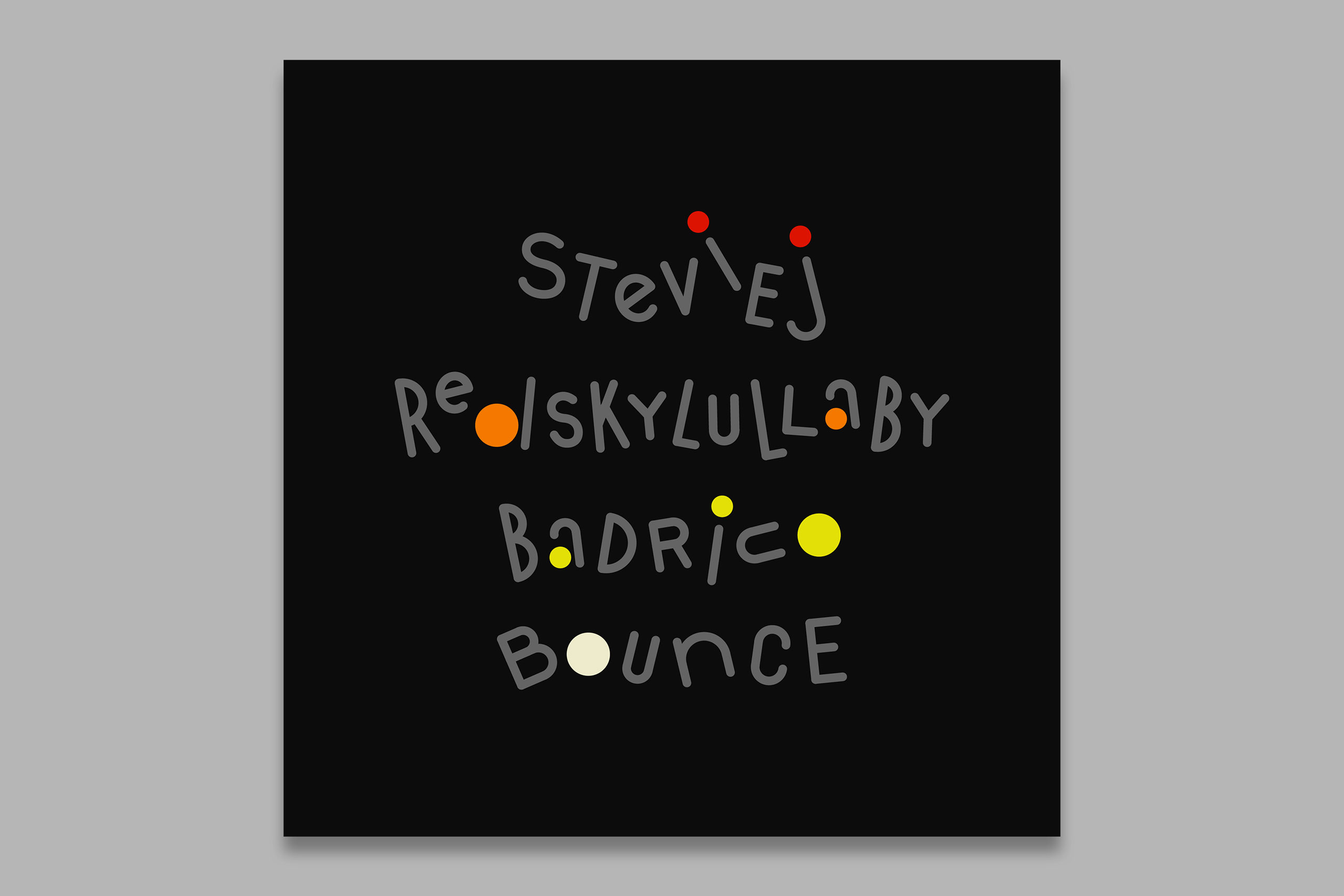 But can they move?
As I mentioned earlier, Steve is a coding wizard. So early on we started discussing how the illustrations could be animated. The coloured circles would "move through space", while the grey lines would fade in and fade out. In the "landscape" illustration though, the scenery lines would be moving as well, using a parallax effect.
These animations were used during the live sets of the band and also on the band's website (see links at the end).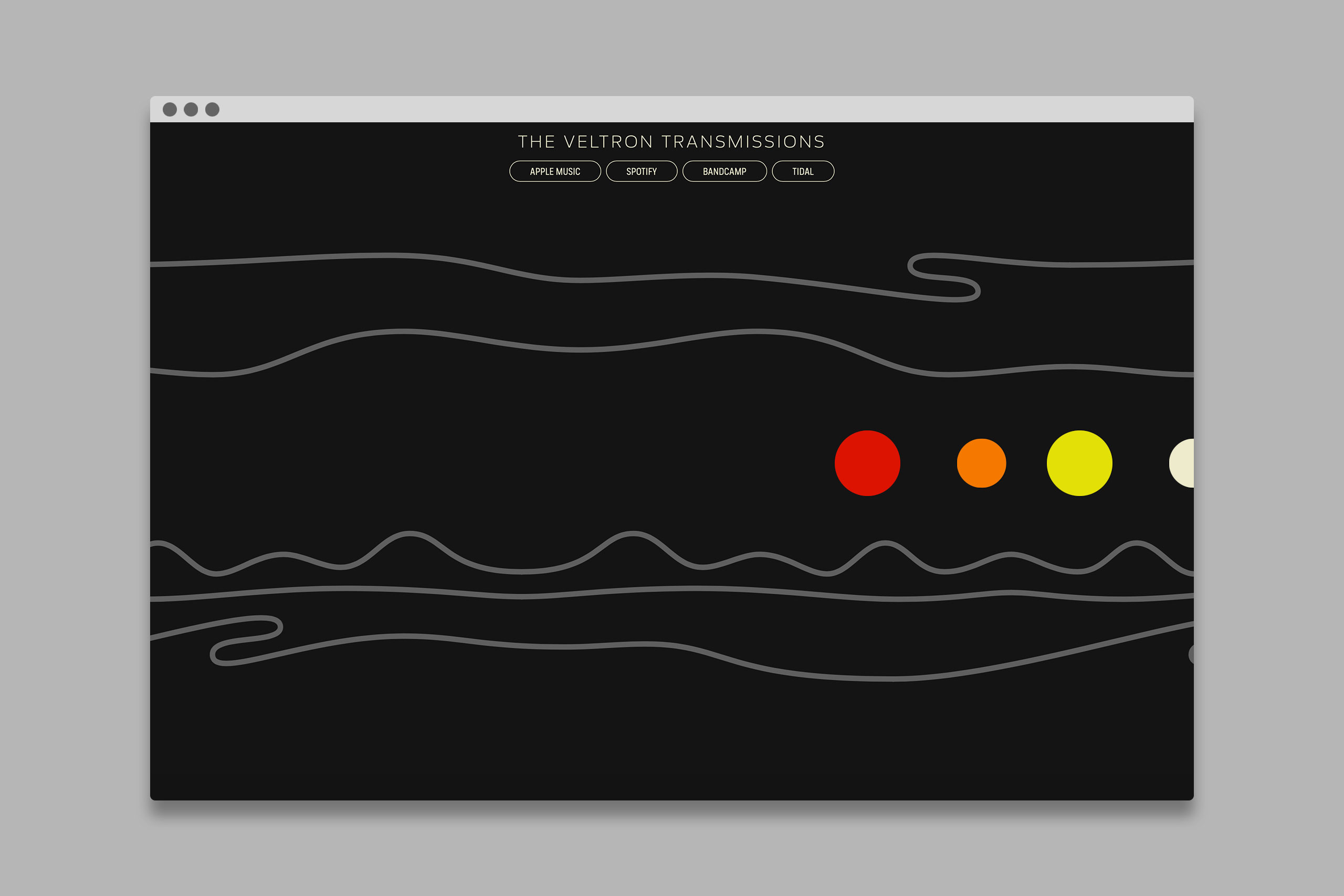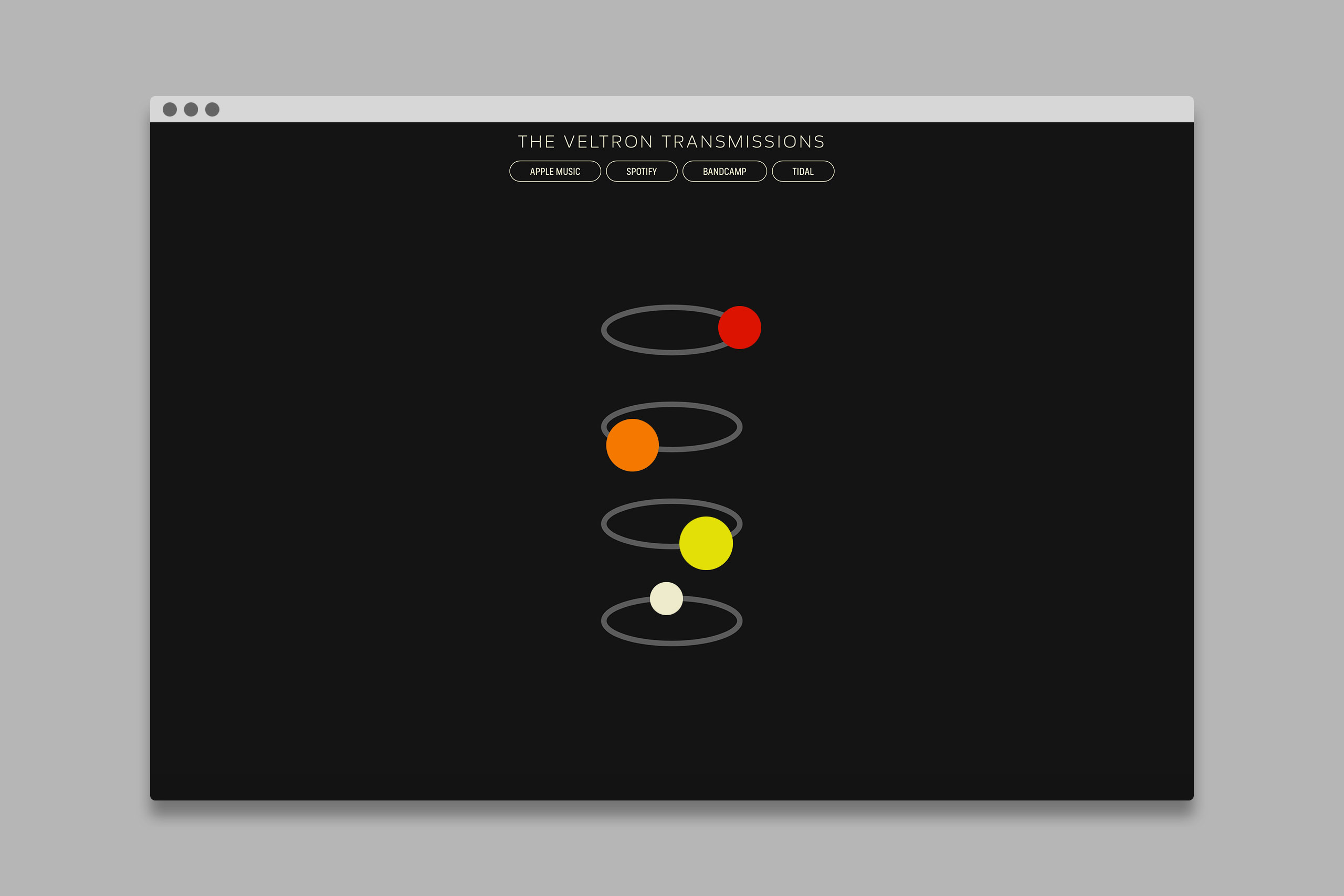 Lost and found
A peculiar detail of the brief was that one of the band members, Bounce, had disappeared after the first jam sessions, never to be heard from again. This is why in all the illustrations, the last circle is a bit "off" – either moving out of the frame, or in a different position compared to the others. Soon after though, a new member joined the band – Theau from Caen, France. So I updated the band member names cover.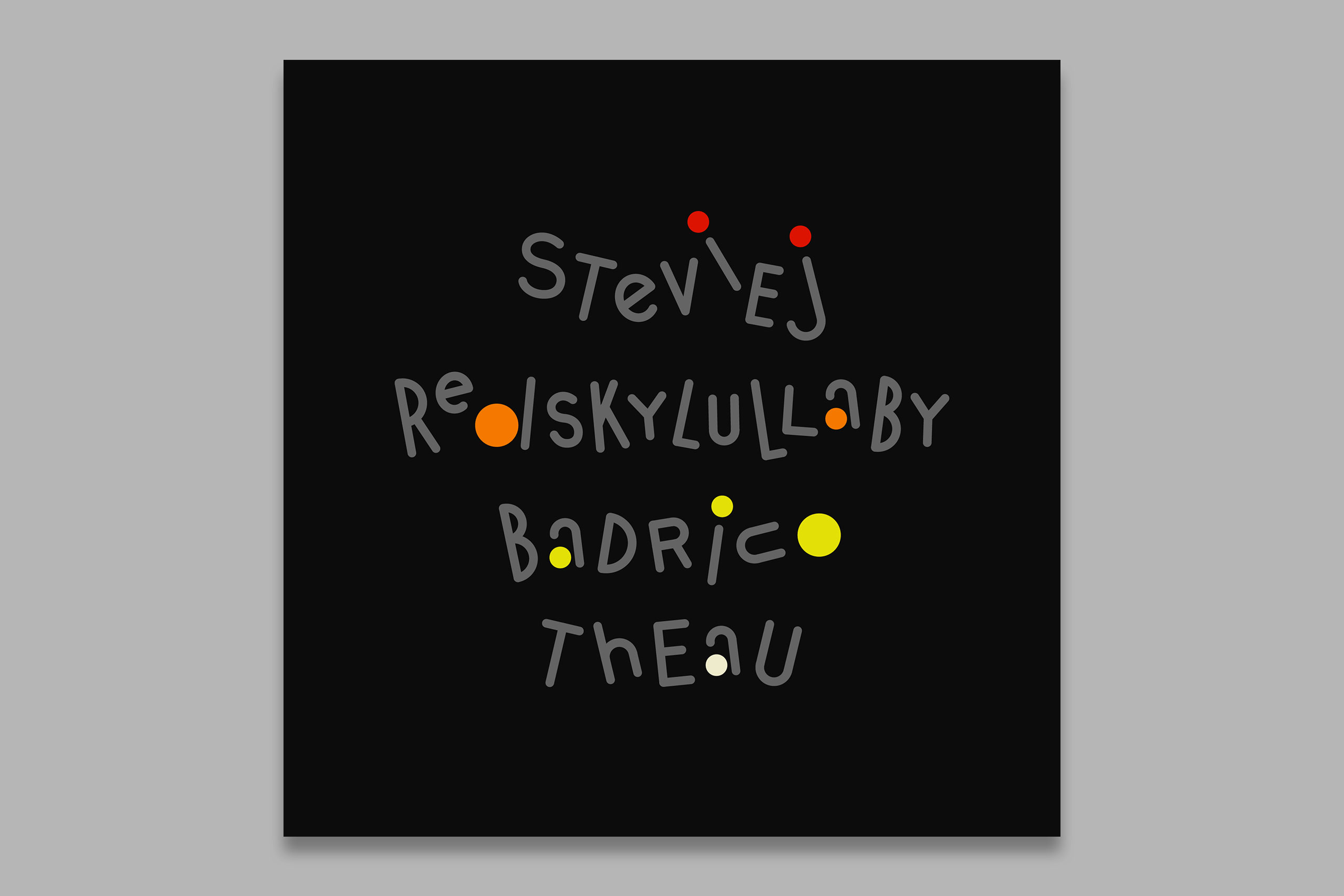 The happy end
"Wonderful, wonderful stuff! I'm so grateful, and very lucky to have had you lend your brilliant thinking to it." — Stevie J Jones, band co-founder.
This has been one of the most exciting projects I've done in recent years. Proof once more that you do your best when working with great people who not only trust you, but also push you "to boldly go where no one has gone before." :)
Links
You can read the whole story about the band on the Veltrons website. Links to major streaming platforms are included. And you can watch one of their live sessions on Youtube. Steve does brilliant coding under the name Code with Feeling.